So have any of you heard about what happened on the Oscars last Sunday? Some are calling it the SLAP HEARD round the world. And it was all of that and more. For the record, I typically watch the Oscars every year. I enjoy seeing the animated films and the short documentaries. I like the Best sound and editing features as well. I mean, I make mini documentaries myself with these Surf videos. Not that I am on the same level as those who were nominated. But I am into watching it every year. And I of course will laugh at some of the bits and jokes that the hosts provide. And let's face it, it's usually a well known comic. And as most of you also know, these comics are known for poking fun at the nominated actors and attendees. It's part of the whole Academy Awards Schitck. And of course I also enjoy the bigger feature films. Best Actor and Best Actress and Best Supporting categories. And the BIG Daddy of them all, Best Movie.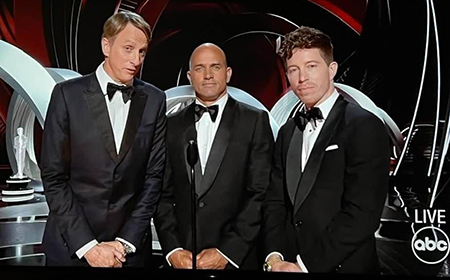 The night started off fine and I was truly blown away when I saw these three standing together. Holy crap! There was Tony Hawk, Kelly Slater, and Shawn White standing tuxedo to tuxedo. These guys are the legends of Skateboarding, Surfing, and Snowboarding. The three sports that MOST surfers can relate to. I know I sat up in my seat and snapped this pic with my trusty iPhone. I couldn't believe it. I was thinking at the time, I have lived long enough to see the three main sports that were born of surfing. And you know what? They looked great. Ambassadors of the three lifestyles that just a short 10-20 years ago, was considered outlawish. You know, not Mainstream. But there they were, on Oscar night, and they all looked great.

Cory had fallen asleep on the couch as I watched the night ebb away.

Then the category for Best Documentary came up. And the celebrity to announce that walked out onto the stage. Chris Rock. I love him. He's always been funny and contemporary. I don't have his exact words memorized, but I know he mentioned that the audience was all unmasked and present. It was all upbeat and humorous. He did what most comic do. He picked on some of the celebrities in the front row. Two of which were Will Smith and his wife Jada. Things were going pretty smoothly as he went down the line poking fun at the celebs and then he said those infamous words to Jada Smith.

"Jada, I love you. G.I. Jane 2, can't wait to see you." Jada rolled her eyes as Will laughed. That needs repeating. Jada rolled her eyes (much like many others have in the past when a comic picks them out of the crowd and makes a joke about them). And Will? Will laughed out loud at Chris Rock's joke. But somewhere after Jada rolled her eyes and Will laughed, she must have given Will a look that set him off. Because Will went from laughing, to storming the stage where Chris was standing, and walked up to him and gave him a swift and violent smack across his face. It was both shocking and confusing to all who were present and to those who were watching at home.
But none more so than Chris Rock who was completely stunned.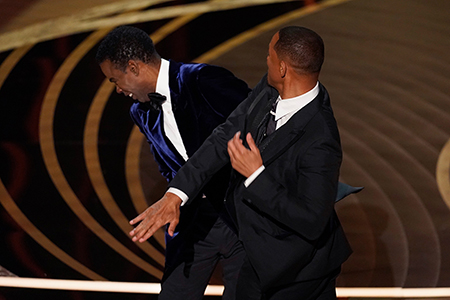 The network immediately muted the audio. So we could not hear anything that followed. Especially the insane tirade that Smith yelled at Rock.




"Keep my wife's name out of your f******* mouth!" And then he repeated it. The whole time Rock was trying to calm things down. Saying "It was a GI Jane joke." Meanwhile the whole world who was tuned in were completely shocked by what was happening. Now two things are important here. First. Jada is suffering from a hair loss disease known as alopecia. And apparently she had been speaking about it on social media. Two. Jada and Will Smith have an open marriage. Now the two have nothing to do with each other, but I thought it was important enough to mention here.

The real loser in this insane outburst was Quest Love.




He won Best Documentary for SUMMER OF LOVE that Chris Rock had to read off the envelope. But nobody was paying attention to what Quest was saying because we were all still in shock. And if all of this wasn't insane enough, Will Smith won Best Actor for his role in KING RICHARD. And to add more bizarreness to an already bizarre evening, his acceptance speech was just as absurd as his face slapping incident. I'm not going to repeat it here because it was convoluted and full of narcissim. He ended by saying "Love will make you do crazy things." The other disturbing scene was the standing ovation Will Smith received when his name was called. And boy didn't that speak volumes of where the heads of the Hollywood elite were at.

In hindsight, Will Smith should have been arrested on the spot. That was assault and battery. No question. Chris Rock was assaulted on live TV in front of millions of viewers. And as of today Smith has resigned from the Academy. I'm not sure what that entails. But in my honest opinion (and I am not alone. He should held accountable for what he did. There should be swift, severe, and long lasting repercussions. That slap heard round the world is still stinging a lot of people. Especially Chris Rock and Mr. and Mrs. Smith themselves.

Because social media is so in your face and instantaneous, the memes that came out of the creative minds of today's world were non stop. Here's a sampling of what got posted.




Ha ha. We all know that Will Smith wouldn't be smacking this guy in the face.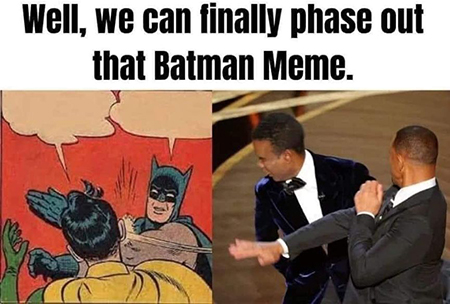 The Batman and Robin meme just took a backseat with Will's slap.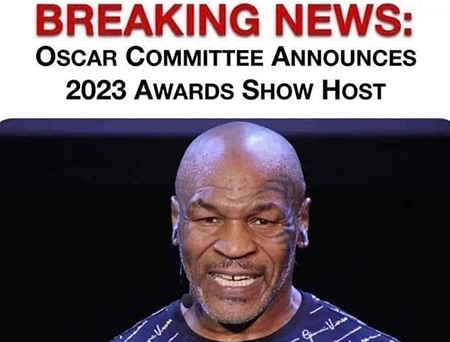 In my honest opinion, ain't nobody scarier than this man.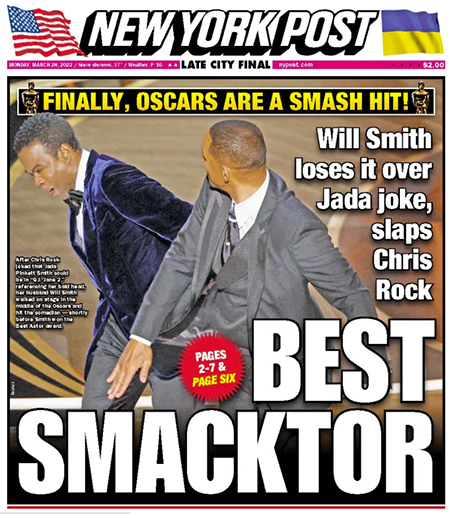 Gotta love the Post and their in your face Headlines.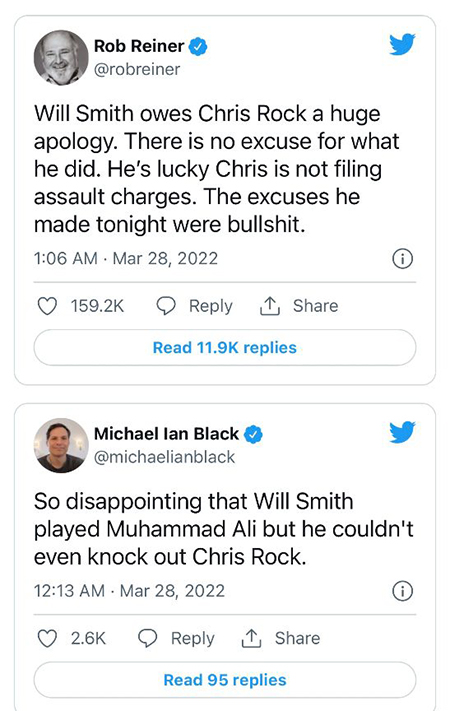 Then there were the TWEETS from fellow celebrities.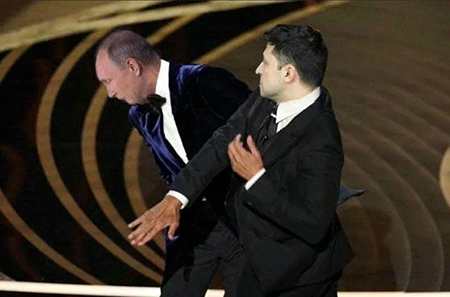 But this one? This was my favorite meme. Zelensky slapping Putin.

"THE BEST SLAP OF 2022 HEALS ALL WOUNDS."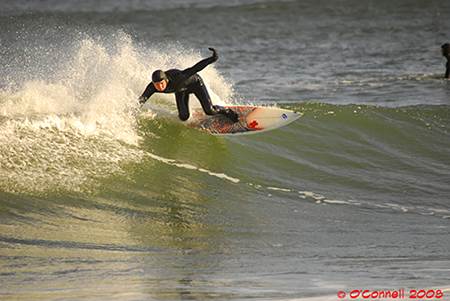 This pic was taken at the Wall on March 26th, 2008. I do not recognize the surfer. But that makes no difference. This is the beauty of Ed's Corner. The Home of The Unknowns.
Photo by Ed O'Connell
*Click the photo above to see a larger version of Ed's Pic.

NOW FOR SOME LOCAL AND NATIONAL NEWS

THE FOOLS at the Blue Ocean in Salisbury Beach, MA
APRIL FOOLS DAY by Ralph G. Fatello




To hear Mike Girard say it, "Today is our National Holiday." Indeed it is Mike, indeed it is.
The show at the Blue Ocean was another SELL OUT for this popular New England band. The FOOLS have a solid fan base that will travel anywhere in New England to see them. Why is that? It's simple. Because they (the fans) know that they will hear and witness some great Rock and Roll, and they'll laugh their asses off while doing it. And really what better combination is there? Especially, on the heels of the Pandemic.

And The FOOLS were just what the Doctor ordered on this special day of "Foolery."

As is typical Fools fashion, they came out last night with both barrels blasting. With Richie Bartlett's blistering lead guitar solos and Stacey Pedrick's solid rhythm guitar, while Eric Adamson on bass and Leo Black on the drums laid down a thunderous rhythm section. The stage was set for a rocking night. But wait, where was Mike? He was nowhere in sight. Then, there he was. Hobbled on a pair of crutches. Of course we all laughed. They don't call themselves the Fools for nothing. I've said this before, and I'll say it again. Mike Girard is the ultimate Fools band leader. With a gritty rock and roll voice that can rival the best of them (Peter Wolf, Bon Scott, and David Grohl) to a smooth velvety voice that echoes Roy Orbison. But Mike has something that none of those guys have. Mike is a bona fide comic. And not just any comic, he's as funny as any comic, out there today. In short, he's a comic with a Rock and Roll voice.

So he goes into this spiel on why he's on crutches, and how the band has in their contract that there must be a half naked person on stage, etc. but because of his injury (he saved a puppy from getting run over by a big tractor trailer) he met someone named Nick who offered to get undressed on stage. So he calls out Nick, who proceeds to walk out on stage looking like some dude that was just hanging out on Salisbury beach. Hat, hoodie, baggie jeans. And Nick proceeds to get undressed. Keep in mind, this is the opening number.

Who the hell does something like this?

Only one band that I know. The FOOLS. Any way, as Nick starts to get undressed, it becomes pretty obvious that "Nick" is more of a Nikki. A very attractive looking woman. She strips down to her bra and panties, as Mike stands next to his straight man (Richie) with his eyes bugging out of his head. Meanwhile, the crowd is going crazy. And well, that's how the show started. FYI Nikki Hunt is one of the Hula Hoop girls in Mike and Richie's other band MGBST (Mike Girard's Big Swinging Thing). FYI if you have not seen this act? Put it at the top of your bucket list.

They rocked their way through the night playing a selection of songs that made them popular from the last 40 plus years. It's truly amazing to think of how many great songs they have in their repertoire. NIGHT OUT, IT's A NIGHT FOR BEAUTIFUL GIRLS, LIFE SUCKS AND THEN YOU DIE, and of course, the song that shot them into the national spotlight and got them a record deal with EMI…the infamous, PSYCHO CHICKEN with original Fools drummer Chris Pedrick. It was great seeing the Pedrick brothers playing together again. And I would go anywhere just to see Richie Bartlett play. He's one of the best Rock and Roll guitarists around. No question. One of the best.

Mike Girard is also the hilarious huckster. Standing up on the stage hocking the band's merchandise, along with his two books that he wrote. He could have easily been a cast member on SNL. I stood there smiling from ear to ear at some of his endless jokes.

As I walked around the room, I could see each table laughing at his non stop one liners. The crowd ate it up all night long. As did my wife Cory and I, along with our friends Tony Berardini (WBCN) and his wife Shelly.

The last song after their encore was THAT'S IT GO HOME. A hilarious rocking tune, that had the crowd on their feet and enjoying themselves as the night came to an end.

After the show, I ran into my dear old friend Jeff Morley (soundman for the band) and he asked me what I was up to. "Just reliving my past Jeff, by seeing The FOOLS." Which was true. I was there back in the day, playing in my band The VINNY Band. We were all playing the same circuit back then. The FOOLS, The NERVOUS EATERS, and THE VINNY BAND. And we were all friends, and have remained good friends. I miss those days. I even said to Richie last night. "It's so good that you're still doing this. And doing it well, but most importantly, you're all having fun. To say that The FOOLS were an inspiration to me last night, as well as the other musicians out there, well that would be an understatement. Jeff looked at me and said "You need to do a VINNY Show." I just nodded. But the seed was planted.

I left there thinking about the past and the present. And honestly? The future. Maybe there will be a VINNY BAND reunion show some day. Who says we're too old to Rock and Roll? Not me, and certainly not The FOOLS. Especially not on their National Holiday!

*CLICK THE PHOTO to see the whole gallery.

See the Fools on Facebook and here https://www.thefools-band.com



"ZELENSKY AND PUTIN TAKE A FUTURE SELFIE."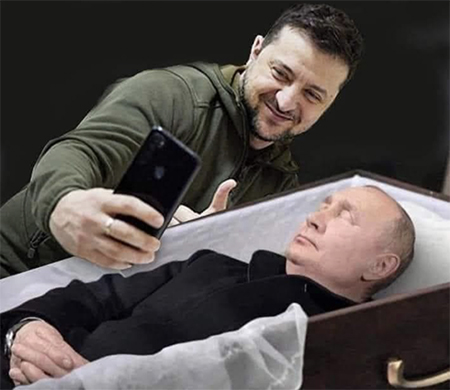 And with this meme. That's all I'm writing about the war this week.
There's enough on all the news stations and networks. But seriously? Wouldn't this be something to see for real?
Oh hell yes it would.

ATTENTION SEACOAST VETERANS
If you are a vet living on the seacoast stop by our Post on Saturday April 16th, 2022 from 10AM to 2PM.


Click on the image above to see a larger version


Dan Lanio Memorial Scholarship Fund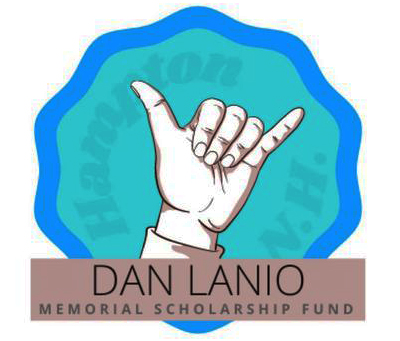 This community is amazing. The outpouring of support for Dan "Desi" Lanio has been emotionally overwhelming. It warms our heart to see all of the tributes and memories that you all have shared over the past few days. Many out there have sought out ways to honor the man who brought so much joy to all of us, and Experience Hampton has been working with people from all over the Town of Hampton to create the Dan Lanio Memorial Scholarship Fund.
CLICK ON THE IMAGE FOR MORE INFO
Please Donate to this Timmy Sheridan GO FUND ME page.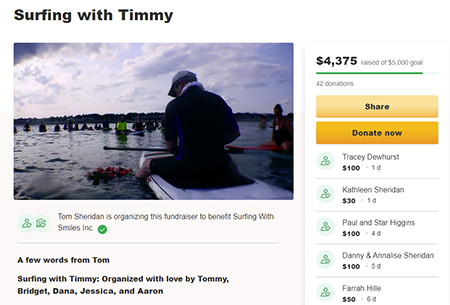 THE GO FUND ME PAGE in Memory Of TIM SHERIDAN
*Please click on the image above to read more and to make a donation to this GoFund Me page in memory of Timmy Sheridan.


Checks can also be made out to Surfing with Smiles, and please note Tim Sheridan Scholarship in the memo. Checks can be mailed to SWS c/o Cinnamon Rainbows Surf Shop, 931 Ocean Blvd., Hampton, NH 03842



KSM Photoshop of the Week
All you fans of KSM more than likely saw the writing on the wall with this KSM photoshop. I mean the second I saw it on the Oscars, I knew I'd be going there. It was too perfect. I secretly hope that KSM is sitting in his cell at GITMO right now seeing this. The way I see it, I'm keeping ole Khaliddy relevant. He's always in the news with my Blog. "SLAPPING THE SHEIK!"




And so my friends, please take advantage of this weekly photo shop of the mastermind who planned 9-11 and resulted in the deaths of 3,000 innocent civilians by KSM (Khalid Sheik Mohammed).

*Note to self -must pick up a case of Novocaine and Icepacks
at Home Depot this week.

REST IN PEACE the mother of local surfer/artist Hannah Vokey.
REST IN PEACE Taylor Hawkins drummer for the Foo Fighters.
HAPPY BIRTHDAY Noelle Rizzo 3-27-22
HAPPY Heavenly BIRTHDAY Gus Fatello 3-27-22
HAPPY Heavenly Birthday Angelo Fatello 3-27-22
HAPPY BIRTHDAY David Robinson April 2nd, 2022!
HAPPY BIRTHDAY Don Rose April 2nd, 2022!
HAPPY 37th Anniversary Lenny and Arlene Nichols 4-3-22!
PLEASE Keep local Surfer/Musician Pete Kowalski in your thoughts and prayers throughout the year.

Please Support ALL The photographers who contribute to
Ralph's Pic Of The Week every week for the last 18 years.
** BUY a HIGH RES Photo from any of the weeks on RPOTW.

Remember my friends... Surfing Heals All Wounds.
Pray for Surf. Pray for Peace. Surf For Fun.

Ralph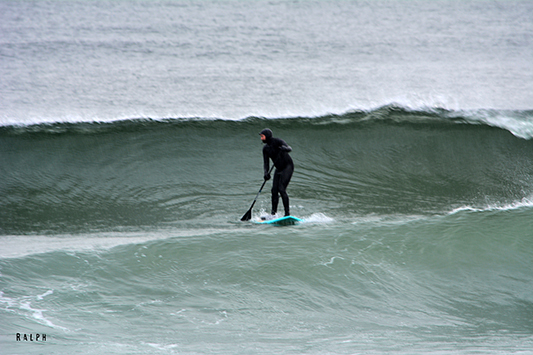 (Above) This was the SUP guy again. I posted this pic because he helped me prove the waist to chest high theory. This wave smoked him.
Friday April 1st, 2022. Photo by RALPH
*Click on the photo above to see the whole gallery


(Above) I used the "film grain" filter on this one.
Friday April 1st, 2022. Photo by RALPH
*Click on the photo above to see the whole gallery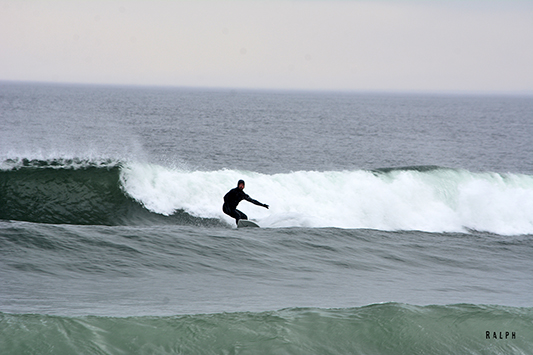 (Above) This is another unknown that I could not ID in the rain.
Friday April 1st, 2022. Photo by RALPH
*Click on the photo above to see the whole gallery


(Above) The other Goofyfoot. Friday April 1st, 2022. Photo by RALPH
*Click on the photo above to see the whole gallery


(Above) The texture on this wave face caught my eye.
Friday April 1st, 2022. Photo by RALPH
*Click on the photo above to see the whole gallery


(Above) Wet rocks at the Wall. Friday April 1st, 2022. Photo by RALPH
*Click on the photo above to see the whole gallery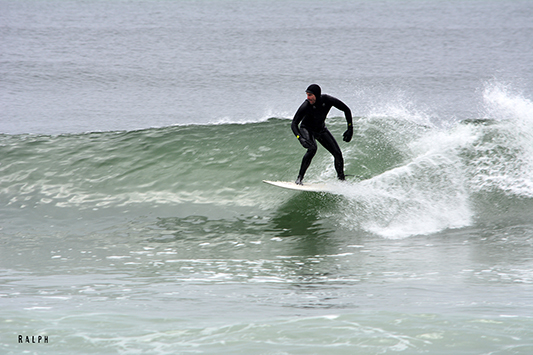 (Above) They were fun little waves if you had nothing better to do.
Friday April 1st, 2022. Photo by RALPH
*Click on the photo above to see the whole gallery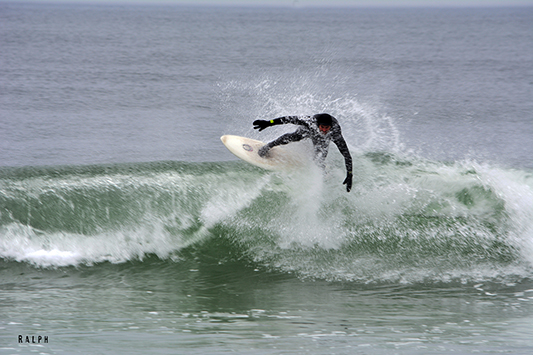 (Above) Backside floaters are always fun.
Friday April 1st, 2022. Photo by RALPH
*Click on the photo above to see the whole gallery