This is a photo of last Sunday morning, April 18th, 2021.
The day before was supposed to be the best day of this super hyped Nor'easter. But it never really materialized. In fact, it was practically a bust.
Oh there were waves alright, just not what we were all expecting. But that didn't stop the locals. They all all surfed their brains out. Some of them got in three sessions throughout the day. Surfing 3 times is a good day surfing. I mean it was big. You know, overhead, but it just never really came together.

But everyone was happy to be surfing waves with a little push behind them. But I had a feeling that the better waves from this hyped up storm would be the next morning. Early Sunday morning. I knew this and let the players know that the earlier the better.

I charged all my batteries and woke up at first light.

And I hate getting up early. Always have. No matter what. Since I was a young surfer in high school. Hated waking up early. Same with my time in the Marines. God that shit was insane. Hell, they woke up at night. 0400? That's crazy. I've just never been a fan of waking up early. But...I understand the reason behind waking up early. And most times it was worth it. After all, there's nothing like morning glass.

And my gut feeling was right on the money. Just look at this nugget.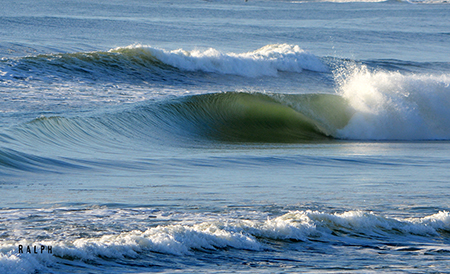 While this wave was grinding itself into that shallow sandbar, the surfers who should have been embedded in that barrel, like a stubborn wisdom tooth, were fast asleep. Dreaming of God knows what. I know they weren't dreaming of waves like this, that's for sure. Otherwise they would have been on it. I tried calling, texting, and knocking on doors, all to no avail. So I ended up shooting empty waves and surfers I didn't know.

But then I thought about it. How cool is it that I shot these unknown surfers. Surfers who I shall now refer to as; "The Wakers" or, "Those Who Rise." I mean these unknowns knew better. They may not have been the best surfers I've ever shot, but they were the ones having the most fun.

And that goes with the age old saying: "The Best Surfers out in the water, are the ones having the most fun." So good on you boys. You scored, and I got the pics to prove it.

So, Cory and I started to watch the new HULU series Sasquatch.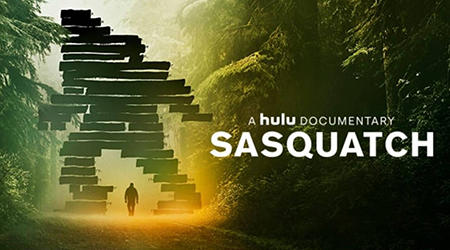 I admit, it was mostly me that wanted to watch it. Cory was not interested.

But she gave in and let me sign up for HULU at the $5.99 per month deal. The first month is free and we could cancel at any time. I've always been interested in stuff like this. You know, UFOs, Ghosts, the unexplainable, and Bigfoot, or rather, Sasquatch. Now for the record, I don't really believe in Bigfoot, and here's why. How is it possible, with all the high technology we have at our fingertips (drones, trail cams, and cell phones), that there's never been a single documented photo, or movie, since the grainy film by those over zealous cowboys Gimlin and Patterson in 1967?

Below is a video frame grab of that original grainy home movie that those cowboys shot. One of them is in the documentary and talks about this "infamous" footage. FYI the documentary is pretty good. Though it really has little to do with Sasquatch.

Very clever these HULU people.

They knew how to reel us Bigfoot groupies into their programming. I bought into it, hook, line, and sinker. They do cover Bigfoot by having sprinkled it throughout the doc with folks who believe and swear by it. And those who don't. I won't spoil the premise of the film here. But I will say that I was pleased that they included this clip and those who shot it.

But think about it. There's been nothing since 1967?




How on earth is that possible? How? I'll tell you how.

Because it does not exist. There have been dozens of well documented UFO photos and footage, including the recently released video of UFOs by the US NAVY! The FREAKING NAVY! But nothing of Bigfoot. This recent HULU doc has got everyone chiming in again on one of the biggest myths in our nation's history. So where's the proof? Show me something besides this silly film.

Well I made the mistake of posting this on Facebook and, well, I opened up the floodgates. I was not expecting the downright insanity. And I was really surprised that a good deal of this insanity came from friends of mine who are actually my real friends, not just facebook friends. I'm not gonna name names here, but I was cracking up at some of their comments. Like a good Marine I held my ground (with logic and science) and made my case.

One guy said there were eye witness accounts. He heard them on BIGFOOT CHRONICLES PODCASTS. He said they were terrified. And that I should listen to their terrified voices. But I came back with "But none of them had a camera or a smart phone to take a photo?"
And he answered. "You're walking in the woods, hunting, hiking, or just digging the scenery. You have a momentary and terrifying encounter with an enormous thing, and you're thinking 'would you hold it a moment, so I can get a photo of you!"
To which I answered. "If I'm doing what you said above, and Bigfoot jumps out behind a big Pine tree? I'm taking photos and videos! No question."

My son asked me last night. "Dad what if he tries to mate with you? Would you still take photos and video and release it to the news media?" My answer? "Absolutely! Though you'd have to disguise my voice (with that slow low bass voice they always use) and do the black bar over my eyes thing." Ha ha.
Look, I owned a monkey. I watched every single King Kong, Son Of Kong, and Mighty Joe Young movie ever made. I'd love for them to exist. They have footage of the Gorillas in Africa. As well as all the large apes all over the world. I've seen wild monkeys and apes. There's no one on this planet who would love to believe that these large creatures exist more than me. For all the reasons I just listed. My original thread is still the same. With all of what we have in technology, and all these so called eye witnesses, and nobody had a camera? That's impossible.

I'm in the woods constantly. You all know that about me. I'm up in the mountains every fall. No homes or signs of civilization for miles. As far as the eye can see. I carry a camera and my cellphone. You can bet your ass if a Bigfoot jumps out from behind a large pine tree I'm getting photos and video of him. Unfortunately, I'll never get that chance.

Why? Because it does not exist. Where's the proof?

We know there's dinosaurs. We know there are fossils. We know there are giant squid. Where is Bigfoot? My point is, we have more than enough technology to find this giant ape. Why have we not found a single bone, hair, or pile of stinking Sasquatch dung? We should have dozens of photos or videos of this thing. But we don't. All we have is some hokey old grainy movie film of some clown in a gorilla suit.

It just seems highly unlikely that hunters, campers, hikers, can have one of these large creatures approach them, and they don't get a photo? That's a load of Bigfoot crap. I don't believe them. One guy wrote that he was worried if they did exist that man would try and kill one. And I replied with: "If they haven't seen one, or taken photos of one since 1967? There's a pretty good chance they won't be shooting one. But if they do? I'm willing to bet, there will be a man inside a Gorilla suit, with a bullet in his head." Case Closed. Damn you Sasquatch.

However, these things do exist. Northern Water Snakes.




My dog Patch stepped on one of these the other day and it startled me.

It literally jumped up about a foot off the ground right next to where I was walking and slipped into the pond. I'm embarrassed to say that I've never seen one of these before. How is that possible? I shot some video of it swimming away, but I was too late and a little too far to capture any decent video of the serpent. Both of my dogs had zero interest in them. But I did.




A younger version of me would have jumped into that pond and grabbed it.

I loved snakes and reptiles ever since I was a kid. But I had the two dogs with me, and I really didn't want to get wet. I must really be getting old. But it sure was cool seeing one. And I'm hoping I see more of them. And if I do, I'll be sure to get video next time. Besides, what if I see Sasquatch too?
Ha ha!

"SURFING, SASQUATCH, & WATER SNAKES HEALS ALL WOUNDS!"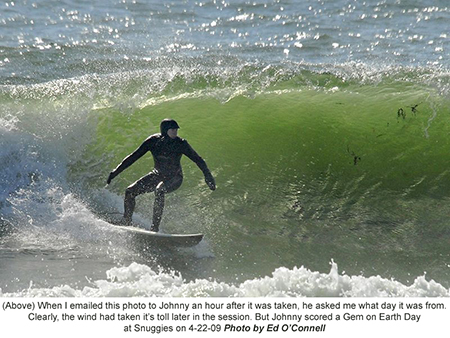 This week's Ed's corner pic is from April 22nd, 2009. This is my dear friend Johnny Meehan. What a nice looking wave this is. Of course this place is known for it's perfection. And Johnny has this spot dialed in. Though now-a-days he tends to go right more.

He can go either way out there, and he gets every single ounce of energy out of each wave. Enjoy this week's Ed's Corner pic.
Photo by Ed O'Connell
*Click the photo above to see a larger version of Ed's Pic.

Now for Some Local and National News

The verdict came in record time. GUILTY. No surprise there. Any one who saw the video would know what that outcome would be.




Even Chauvin himself saw this one coming. He stood up, put his hands behind his back, got handcuffed and was escorted out of the courtroom. The only thing left for him to think about, is his sentencing date. And it's going to be significant. No question.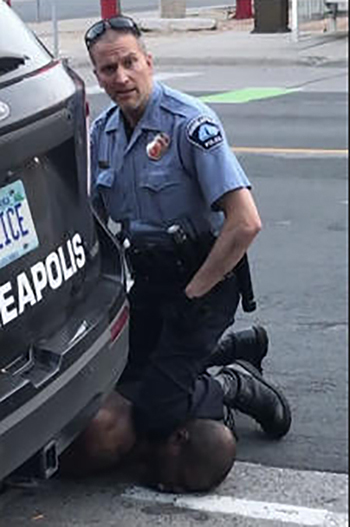 Don't be thinking about this. It's too late. This was wrong. Period.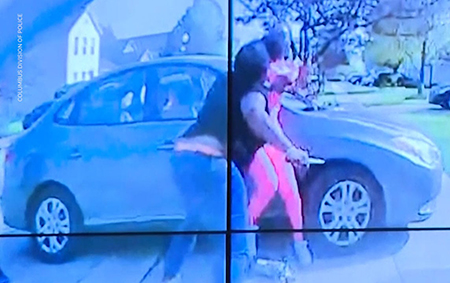 But this? This is not the same as what happened to Floyd. This was something entirely different. I watched this video enough times to draw the only logical conclusion to this current tragedy.

This woman (who is 16 but looks like she's 36) was in the process of stabbing another woman. Look at the photo. That's a knife in her hand and she's about to stab that woman. Both women were black. The police officer on the scene warned her to stop and drop the knife. She did not comply. So he shot her. The police officer (who is white) saved that woman's life.

Can I just say this? If my wife or my daughters were about to be stabbed? I would want the police to shoot the person who was stabbing them. Call me old fashioned, but that's my take. I want the police to serve and protect us. That's what this was.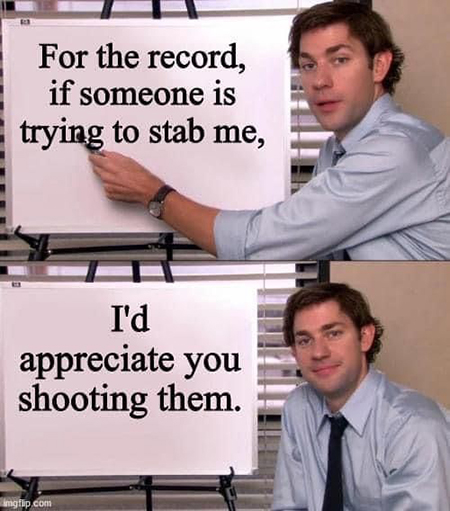 Seems reasonable enough to me.




This? This is here because my wife found this photo last week and sent it to me. These are three old friends. Myself, Kevin Grondin, and Robin Rowell. I'm guessing this was over 10 years ago. Possibly more. There's a lot of local surf history between the three of us. We've all surfed together thousands of times.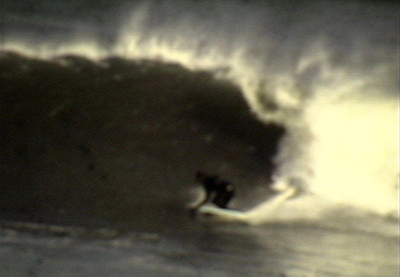 We've each taken turns of shooting photos and movies of each other in the 70's and 80's. Like this one. This is me from October 1988. Robin took this movie of me. It is to this very day, the best footage of me surfing here in NH. All three of us have gotten older and slower. And have all had to deal with life catching up to us.

We all lost family and friends, but the one common thread between us all is; We all love surfing, and we all still love each other. Like the true brothers we have always been. Miss you Robin. We all hope that you are well and hope to see you again.

KSM Photoshop of the Week
So this is something that I was totally unaware of. KSM in a Sasquatch suit. I guess he had a side gig where he would put on the Bigfoot suit and pose with tourists back in the day before he became an international terrorist. Though you have to admit, he does not look like Bigfoot. But I suppose if you're a tourist from the Midwest, you'll take what you can get. I mean he looks scary. Just not Sasquatch scary. Another look into the interesting past of Khaliddy. You're welcome my friends.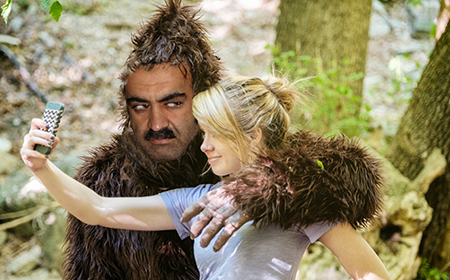 And so my friends, please take advantage of this weekly photo shop of the mastermind who planned 9-11 and resulted in the deaths of 3,000 innocent civilians by KSM (Khalid Sheik Mohammed).

*Note to self -must pick up a case of used BIGFOOT movies on VHS at Home Depot this week.

CONGRATS to Erik and Lisa Cannon on the birth of their daughter Aida born on April 25th, 2021!
HAPPY 3rd BIRTHDAY to Reighlynn LaBreck April 21st, 2021!
HAPPY CINCO de MAYO May 5th, 2021!
HAPPY BIRTHDAY Stan Bocko May 7th, 2021!
HAPPY BIRTHDAY Leah Piersiak May 8th, 2021!
HAPPY BIRTHDAY Gabby LaBreck May 9th, 2021!
HAPPY MOTHER'S DAY May 9th, 2021!
HEAL QUICKLY Tony Berardini after his Hip Surgery!
PLEASE Keep 90 yr old Chuck Dreyer (Kim Grondin's dad)
in your thoughts and prayers as he recovers from surgery.
PLEASE Keep JoEllen Bunton in your thoughts and prayers too.
PLEASE Keep Bob Crawford in your thoughts and prayers.
PLEASE Keep longtime NH Surfer Greg Smith in your Prayers.
PLEASE Keep local Surfer/Musician Pete Kowalski in your thoughts and prayers throughout the year.

Please Support ALL The photographers who contribute to
Ralph's Pic Of The Week every week for the last 16 years.
** BUY a HIGH RES Photo from any of the weeks on RPOTW.

Remember my friends... Surfing Heals All Wounds.
Pray for Surf. Pray for Peace. Surf For Fun.

Ralph