"Over the years, I've had the pleasure of surfing alongside some of what I would call 'the greats'. As I age and look back on youth, it's interesting to try and discern just what separates all of us surfers, and what is it SPECIFICALLY that allows some guys to attain greatness, while the rest of us seem to be stuck toiling along with somewhat average abilities (*give or take...). At the end of things, I think for me, it has become almost self-evident: they just LOVE surfing more than the rest of us. It is precisely that passion which seems to be the vehicle that takes their athletic abilities on up to the next levels. Love, passion, call it what you will, but I think that it's this extra measure of stoke that seems to be the grease to greatness.

I've known Ralph one heckuva long time.

Over the years, in both knowing him and watching his progression with his blog, I see his greatness/tenacity/longevity explained in much the same manner: I think he just loves his sport/art/lifestyle more than we do. It's been this passion that has pushed him with his films, with his writing, with his music, with his devotion to his area, with his world view observances, and it's been to our everlasting benefit that this core fire burns so hot within him... as we all get to bask in the heat. As his teachers no doubt use to say when he was young, 'This one burns hot...', so we can see it with every weekly release of his new blog. Pull up a chair, put your hands up in front of you, and rub them together, yeah Brother Ralph, 'TURN UP THE HEAT!'"
Jeff Chamberlain Surfer/writer/photographer California

Ralph, congratulations on the 15th anniversary of the blog. For the past 15 years you have relentlessly stalked our beaches and points documenting the good, the bad, the happy, the sad and the beautiful moments on our seacoast. With humor, emotion, passion and great photography Ralph's Pics truly is the mirror of our surf community. Mahalo my brother!!
Tony Beradini Surfer Ex GM at WBCN Radio Boston

"So I just want to say a HUGE congrats to Ralph and the Ralph's Pic of the Week surf blog for hitting 15 years running! Pretty outstanding that this seemingly small—yet in reality anything but—surf blog has had such longevity, reach, and affected so many people over the years. Hard to put a number on how many lives this blog has touched, and changed, or the careers this blog has helped launch. It certainly launched my photography career. A true testament to Ralph and his amazing, open, and surfing/community loving nature. I don't exactly remember if I was chasing a hurricane swell from Rhode Island to New Hampshire, or if I was coming back from surfing in Rye, but it was back around 2005 I first met Ralph. I was taking photos, and of course over walks Ralph, who introduced himself and wanted to see them. Who knew at the time that this meeting would be a pivotal moment, leading a couple years later to my first (paid) published surf photo (with ESM, thanks exclusively to being seen on Ralph's Pic of the Week!), and a career change that's reshaped my life. Congrats, Ralph. I wouldn't be where I am now without you running my photos, so thank you very much!"
Benjamin Ginsberg Photographer driftwoodfoto.com California


"Thanks for capturing every swell for the past 15 years. We all benefit from your passion and dedication. Can't tell you how many times I hear from people that no longer live here that say they still feel connected with the community thanks to your blog. Congrats!"
Dave "Crop" Cropper owner Cinnamon Rainbows Surf Company

"Commitment at this level is hard to come by, 15 years of almost never missing the opportunity to document surfable waves Ralph has set the standard for New England coverage. If you were out, Ralph certainly got it otherwise I have a hard time believing you. There's nothing easy about spending that much time stoking the community out, it's a perfect combo of patience and persistence. Hopefully another 15 years of epic photos and motion are in order!"
Brian Nevins Surfer/photographer/writer/filmmaker
"It's pretty damn remarkable the content you post and provide for your region, unprecedented and un-matched by anybody else I know on the east coast, and I know a lot of people who dabble- and dabble well - but not too the extent you do, so that is noteworthy in and of itself. A remarkable achievement
In my honest opinion.
" Richard "Mez" Meseroll Surfer/Photographer/writer/editor/owner
of EASTERN SURF MAGAZINE ECSHOF 2006 Florida

"Ralph's perspective on surfing has always been of great interest to me....since joining FB. It's always a pleasure when a surf photographer like Ralph...offers up a fresh and innovative take.....on surfing. His captures....whether it's the action, background or unique angles.....are original and definitely razor sharp. If I ever had a fraction of Ralph's stoke....I'd still be shooting. He loves what he does...and it shows. Kudos my friend."
Larry Pope Surfer/Photographer ECSHOF 2004 Florida

"Shout out to Ralph Fatello aka Ralph's Pic celebrating 15 years of blogging...but for the local surf community Ralph is much more than a blogger. His commitment to documenting surf culture and friendship in New England has spanned far longer than 15 years. His leadership in the surfing community second to none, whether it be organizing and front manning paddle outs, surf family Robinson, wounded warriors, surfing with smiles, the Molly fund, the list goes on (and on and on). Ralph is the glue that holds our surf community together...and I don't think any of us could thank him enough. If you have ever surfed in Hampton, Ralph has probably taken your photo (and blogged about it) So proud to be a part of this community and thankful to have Legends like Ralph as mentors, role models, and friends. Here's to another 15 Ralph Fatello!" Kyle Linseman Surfer Hampton NH

"Ralph has consistently been dedicating his time and energy to documenting surfing in New Hampshire, and without him, we wouldn't have the videos and photos to prove there actually waves here. Thank you Ralph for your dedication and involvement to the NH surfing scene!"
Dougie "Fresh" Wright Surfer Hawaii

"Ralph is the real deal. He's a surfer of undiminished stoke. Despite a lifetime of surfing behind him, chronicling all that goes down in the New Hampshire scene, via videos and photos, he's still looking forward to the next swell, always. More than a surfer and a photographer, he's an ambassador of surfing for beginners, girls, and those of limitations. He hosts both the Wounded Warriors (helping veterans to spend time in the water, healing) as well as those surfers of special needs with his championing of surf events each summer to help them discover the joys of surfing. Through his blog, he connects us all, locals and those worldwide who wish they were locals here in the Granite State. When it comes to names of those who've done the most for NH surfing and surfers, he stands alone as THE man. 15 years of his blogging, week in, week out. Two occasions of surfing 365 days for charity causes, he inspires us all. I am honored that he has let me share a bit of myself through my photos and my cameo appearance in his surf movie last summer: "Granite Girls & the River Women." Keep paddling, Ralph! Surfing Heals all Wounds..."
Maureen "MO" McNamara Surfer Photographer NH-Maine

"I just wanted to give out huge giant aloha to you Ralph what you have done documenting, recording, interviewing, photographing, videoing, the surf scene with your blog for the last 15 years is phenomenal. I do not believe that there is a blog, nor person like you on this planet. Also your heartfelt aloha to the personal side of our lives you have A huge heart! I love your commentaries and you are true to yourself and I love that about you cause I know exactly where you stand and who you are no bullshit I love you!"
Lenny Nichols Surfer/photographer ESA-NNE Director

"Ralphspic.com feels like home and reading it, is like catching up with family at the local surf shop. On behalf of every New England surf bum...WE SALUTE YOU AND THANK YOU FOR YOUR SERVICE!"
Ryan Schnell Surfer/Photographer

"Ralph's commitment to capturing the New England surf community has been like none other over the years...thank you Ralph for all the shots!"
Matt Colby Surfer/NH
"I've always thought that surfing was more than just a sport. It's a way of life, a community of people and more of a personal way to find yourself. I do not actually surf, but I can say that most of my friends and all of my family do! So at the beginning of the 21st century when Blogging became a way to share with the world, Ralph Fatello had a vision for surfing. His photos & videos are addictive to follow as he captures whoever is actually surfing, on film. What a thrill to have had a good session & see yourself! His "Blatant Drop In of The Week" is a keen way for him to remind all of you that there is such a thing as surfing etiquette! The "Surfing Yesterday", plays like a history class to see those who had a love of surfing when it wasn't so easy, popular and the equipment was ancient. You may all be from different walks of life, but surfing is what you all have in common, thank-you Ralph for the last 15 years of bringing us all together."
Kim Grondin wife & mother of surfers (and Saint)

"Ralph dismissed any notion that there is no surf in New Hampshire the moment he posted his first blog 15 years ago. He has curated our history through opinionated rants, compassionate tributes, passion for family and friends, documenting our grom's progression into full grown adult rippers, service to our Wounded Warriors and children with special needs, scaring the crap out of kids with Pirate Jonas, and my favorite giving our female surfers honest due respect. How many of us have our sessions immortalized by his photos and videos? Heck, I got a role in the first ever surf movie about women surfers in New England. I think I also got the first ever female drop in of the week? Ralph, thank you for all you do for our little but hardcore surf community. You are the heart and soul of this surf community in and out of the water. Respect." Erica Nardone Surfer/Artist/Photographer NH

"15 years is a long time! It must seem even longer if your shooting pictures or videos in sometimes freezing rain, sleet, snow, or even the occasional blasting sunshine! It is New England so hurry up and wait a minute, the weather will change and sometimes quickly! Then when the work is done, it's only the beginning. With editing and blending together hours and hours of pics or clips! Your work to blend beginners, intermediate, and Experts is a constant battle of function fantasy and people's hopes and dreams of grandeur!! You have weathered more storms with a smile than any one person we know! Riding a wave is something we all love to do with or without a camera! Having that wave permanently on record only makes it better because we aren't getting any younger. Thanks Ralph for without you only a fraction of our surf life might ever be remembered! Surf free or die!"
Kevin Grondin US Champion Surfer/ US Surf Team Coach
ECSHOF 2018 NH

"Forget watching the news and reading the paper! I just hit Ralph's Pic of the Week for the lowdown on what Trump and the rest of the circus is up to, AND get my surf pic and video fix at the same time! Ralph's Pic is the best!" Hannah Vokey Surfer/Artist/Photographer NH

"For me RPOW is like a tether to my true home, having spent most of the last three decades of my life away from Maine, often in search of something, greater than what home may offer, having RPOW there consistently documenting our local community is a huge blessing for a guy like me and a reminder of how important a sense of home can be. Thanks Ralph for providing us all with a reliable compass reading - that always leads home!" Jeff Denholm Surfer/Patagonia California

"15 years ago, crowded surf on the Seacoast was uncommon, and surf photos were even more so. The Internet was young and there was this thing called "Ralph' Pic of the Week" we heard about. At the time, it was really one "pic" and to be the surfer in it, or the photographer that took it is was a coveted thing. I wanted both. It was something a lot of us looked forward to and couldn't wait to see the who, what, and where (sometimes!) of our local scene. And it's still here today." John Carden Surfer/Photographer NH

"Congrats on 15 years of Ralph's Pic of the Week! Fifteen years of tirelessly blogging before that was even a thing. Fifteen years of dedication, commitment and freezing your ass off to get pictures of mostly your son and Kevin Grondin. Fifteen years of hard work that clearly could have been spent doing pretty much anything else and you'd be wealthy by now. Seriously, even collecting cans on the beach would have been more profitable, and frankly more beneficial to the beach community. Here's to another 15, my friend!" Jimmy Dunn Surfer/National comedian/actor/author and hardcore fan.

"PS You still haven't caught me on the Blatant Drop In Of The Week, but you did nail my son."

"I have been reading and enjoying "Ralph's pic of the week" from the beginning. It has been a great way to keep up with what is going on in the surf life of so many people. I became addicted to surfing when Ralph's father took us grom's (Gremmies) to the beach in 1964. I am not ready to hang up the board yet. When I do I will have to ask someone young to lift it up for me. Ralphie, keep the great blog going. Thanks.
Jeff Crawford Surfer/photographer Cape Ann MA

"I grew up immersed in the harmony of Music and Surfing because of Ralph. To trim a wave through its completion, or to play a song through its dynamic movements had always had total synchronicity. I've watched my uncle evolve as an Artist, Filmmaker, and Musician through the years, always excited to explore and connect people through these various mediums. I'm forever Grateful for the roots, that Ralph planted in me a long time ago. Congrats on 15 years!"Jesse Ciarmataro (Qwill) Surfer/musician/multimedia artist MA

"It is amazing that Ralph has been doing his blog, virtually non-stop, each and every week, for 15 years. For most of those years, I was overseas traveling or living in Panama. Ralph was my life line to my real home, New Hampshire. I watched my friends kids grow up thanks to Ralph. I watched my friends get older as I have, thanks to Ralph. I caught every swell and flat spell all thanks to Ralph. Instead of taking my twice daily surf check in my red Jeep pickup, I tuned in every Monday morning, no matter what country I was in...and did my surf check thanks to Ralph. Ralph generously afforded me a platform to occasionally communicate with a surf community that I love to my bones.
15 years...that is simply amazing! My friends hear me often say that God put his finger on NH's 17 mile coastline, and Ralph is a big part of that blessing."
Stan Chew Surfer/artist/musician NH

"Ralph's Blog, the times that I've been forced to, it was surprising to me that a man with a self-proclaimed IQ of 56 could produce such work. Congratulations Ralph on, 15 years you say? Seems longer somehow..." Johnny Meehan Surfer NH

"What Blog? Ralph has a Blog?" Jack "Jacko" Keefe Surfer NH

"Ralph's Pic of the Week was my introduction to surfing in New Hampshire. His pictures and stories showed the great potential of our small coastline and the passion and commitment of the surfers who call this place home. When I started my own documentary on the NH surfing community with Dylan Ladds, Ralph was welcoming and supportive of our creative voice. While I've learned a great deal from Ralph and his blog about surfing, I most look up to him for being an incredible community leader. He has dedicated so much of his time and heart to this community for the past 15 years and has helped make it the strong, supportive place that it is. Thank you, Ralph, for showing up to every swell, every community event, and every flat spell."
Ryan Scura Surfer/photographer/filmmaker San Francisco CA
Not only has "Ralph's Pic of the Week" blog brought the local Hampton surf community closer together, by featuring photos from contributing photographers from all over as well as travel pics from surfers visiting far away surf breaks, Ralph has also brought the entire surf world closer to Hampton. Personally, the blog has provided a way for me (a Hampton / CA transplant) to stay connected with the surf and community I grew up with and love so much. Thanks for all of your hard work Ralph!
Steve Dillon Surfer/Photographer California

"The blog will go on. Ralph has always been there to get the shot, for everyone. His devotion is proof of how much he enjoys it. He is always on it and is one of my dear friends who I look up to."
Kainalu Nichols Surfer ESA All Star NH

"When I first went to New England as a Surf Photog/Surf Rep I knew a few people, a few of the right people that is! Thanks again Mez! Kevin Grondin being one of them..."Doc" as we all know him, was quick to introduce me to "Da Boys" one of them being Ralph. I didn't know that anyone else in New England shared the same Passion as I did in Shooting Surf...then I met Ralph, & when the boys told me how long he'd been doing it I was blown away. To me that was the coolest thing ever, being older than me by a graduating class, I was so impressed as it took more love & passion than I had for this medium for Ralph to have started when he did, it was even harder back then, the equipment then was NOT for water photography or shooting Hi action sports, u had to really, really know all the tricks that u could do with ur equipment to make it all work. If u didn't well your photos looked like crap, & let me tell how hard that was to put hrs in on the Beach to come up with nothing, especially when you would have like nothing better than to go stand in one of those Barrels yourself. But it's that very view of paddling out that made me want to capture it as I'm sure that same Photo Bug bit Ralphie too! Good on ya Brother my Hat's off to you for having the wherewithal to Shoot Movies too. I didn't & kick myself all the time for not shooting movie too! BOOYAH Ralph Congrats on 15 yrs of Blogging, and I'm not even sure when you started shooting New England Surf... but I know a whole lot of us who are extremely grateful that you did. Document, document, document, and So it goes! I've enjoyed your Photos & Vids for quite a while now! Thanks Ralph!" Bruce Chrisner Surfer/Photographer NJ

"The Scorsese of the Surf!" Beth Harrington International Filmmaker Vancouver Washington

"Ralph puts the Sea in Scorsese!" Tami Heide Disc Jockey California

"Ralph's Pic is a living history of NH surfing that extends well beyond it's New England roots at times. Outside of documenting the surf, a true labor of love, Ralph is able to capture the heart and soul and character of our colorful community in all of its gritty glory."
Cory Fatello Photographer/writer/surf wife and mother of surfers NH

"Ralph, I want to start out my appreciation post for Uncle Ralph's 15 year anniversary by saying that I want to thank him for all his support over the years in and out of the water. The amount of work done and dedication to continue doing the blog every week is often overlooked and forgotten about. Ralph's dedication to all of us, the countless people that simply enjoy reading the blog on a weekly basis, is unparalleled. You have known me for my entire life Ralph and I want to say thank you for not only your service to this country but to the people of our community far and wide. Right on right on, love ya Ralph!"
Kody Grondin Surfer/photographer NH
"Thanks for documenting mine and everyone else's lives surfing for nothing but the joy of it. It means more than I could explain. To be able to look back
at, and remember days spent going to the beach without knowing about conditions, and being surrounded by a community of caring people, and without all the photos and videos, I wouldn't be able to look back and say,
"I was lucky enough to grow up with all of that." Thank you for everything. Happy 15th Ralph's Pic!"
Mikey Evans Surfer/shaper
"The thing I like most about the blog is that it's like an encyclopedia of surfing for New Hampshire. You can go through the archives and look back at any swell from the past 15 years, and beyond. It's amazing to see all of the old footage from the 70's and 80's of Kevin and Zappy, and see how this community has grown. Here's to 15 more years dad!"
Max Fatello Surfer/photographer
"Surfing, Blogging, Photography, Videography, Friends, Family, and
Most Important...LOVE Heals All Wounds."


This seems like yesterday. But it's really six years ago. I was down shooting one of the ESA contests that Lenny runs. Man time is flying by. I asked a friend today what Ed O'Connell would have said about this 15th anniversary. It's hard to put words into someone's mouth who's be gone 5 years this summer. But I think he would have been happy. And Lord knows I'd be happy just to have him here. He was a huge supporter of the Blog.




This is an old favorite of mine. This was on Veteran's Day. In fact it was 11-11-11. There was good surf that day. I was out and about doing my Commander duties and running the four Veteran's Day services on the Seacoast. I knew there was surf. And I knew that Ed would be there shooting for me. He used to tell Kathy (his wife) "The Man" is all over me today. Gotta get these pics off to "The Man." That cracked me up when Kathy told me that. I was The Man?




Ed and Brian at the Surf Photo exhibit that Ed put together at the local bank in town. That was fun just being with all of the local surf photographers. I was proud of Ed for organizing this gathering.




From left to right: Ryan, Ed, Ralph, John, and Ryan.
That was a fun night. I hope you're resting easy my friend.

Ralph and Lenny Photo by Ed O'Connell
*Click the photo above to see a larger version of Ed's Pic.

Now for Some Local, National and International News
Julian Assange was dragged out of the Ecuador Embassy and placed under arrest. He's facing exportation to London and then to the US. Not sure what he was doing in there for 7 years but I know what he wasn't doing. Grooming himself. That man looked like a crazed Howard Hughes with the Rip Van Winkle Beard and white and yellow eyes. Damn the Wikileaks King looked more like a deranged pauper. Come on. He looks insane.




You can't make this shit up. It seems like every other day there's some crazy shit going on in the world. Looking back to a few weeks ago, when we were down in PR on vacation. One of the best things about that time was, we never put on the TV once to check to see what was going on. We could care less. I'd like to continue that trend if possible. Nah...I like the circus. It's amusing.




This my friends is a MUST SEE SHOW! I have seen these guys every year since 1990. True. I love this band. Always have always will. I was trying to describe them to a friend the other day and it really is almost impossible. I mean there is no definitive record that I could recommend you to listen to. You'd have to do a series of them. Like GRETCHEN GOES TO NEBRASKA, followed by FAITH HOPE AND LOVE. Then the self titles LP KING'SX. Then you'd have to pick up DOG MAN and EAR CANDY. Oh what am I saying. Go buy them all! They are all GREAT. But if you had to select a few. These would be the ones to buy.




As soon as I hear more about this show, I'll post it here.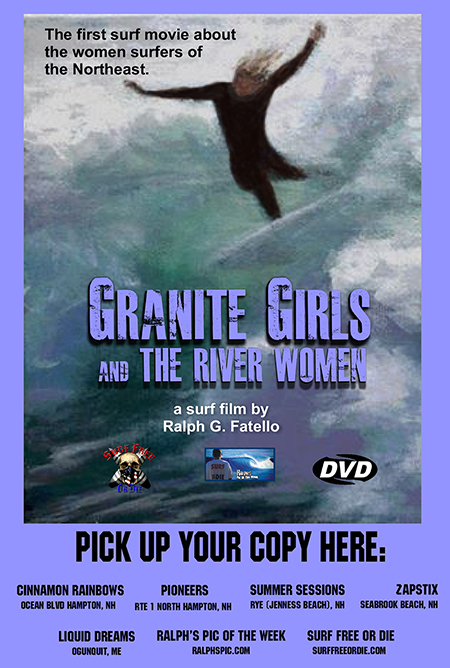 The DVD's are available at all the local surf shops. Or by
sending me an email. ralph@adlantic.com or send a check for $20.00 made out to ADLANTIC and send it here:

ADLANTIC
c/o OC Studio Suites
703 Ocean Blvd Suite C-4
Hampton, NH 03842

Or RENT or BUY it Online. You have spoken and I have listened. You don't have a DVD player so I made it available Online. Watch it on your Smart TV, your computer, or your cellphone! I can't make this any easier my friends.


GRANITE GIRLS and The RIVER WOMEN from Ralph's Pic Of The Week on Vimeo. NOW AVAILABLE on VIMEO ON DEMAND.

On Monday April 15th, 2019 the BLOG is officially turning 15! FIFTEEN YEARS without missing a single week. This is the BIG Blog that I was mentioning weeks ago. HUNDREDS of NEW Pics and Old ones too. There's at least FOUR NEW Videos.
It's all in celebration of 15 years.




I've enjoyed every single week, every month, and every year!


KSM Photoshop of the Week
Now to all you KSM fans out there. THIS is a FIRST. I do not believe I have ever put myself in one of these crazy ass KSM photoshops. But with this being the 15th Anniversary, I had to jump in and get my feet wet with Ole Khaliddy. Check out the drool I painted on his lips. He's supposed to be spitting on me.
But all the time he's spent at GITMO has softened the lips and spittle of the once Mad Terrorist. His lips have been used for other things down there. Some of the Big Bad Cubans have taken a liking to his ass. Oh no I didn't just say that did I ? Yup. I did.
Hey it's my 15 year Anniversary!




And so my friends, please take advantage of this weekly photo shop of the mastermind who planned 9-11 and resulted in the deaths of 3,000 innocent civilians by KSM (Khalid Sheik Mohammed).

*Note to self -must pick up a case of "Spittoons"
at Home Depot this week.

HAPPY 15th ANNIVERSARY TO RPOTW April 15th, 2019!
CONGRATS TIGER WOODS on your 15th title!





Doors Open at 9:00AM. Mel and John Are Playing this year!

FYI Lenny Nichols is looking for someone or someones to take over the ESA-NNE District. Please contact Lenny Nichols by calling his cell (603) 944-2418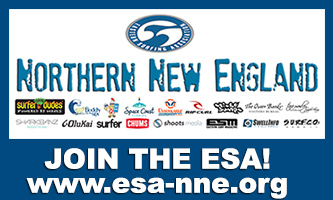 Please Support ALL The photographers who contribute to
Ralph's Pic Of The Week every week for the last 13 years.
** BUY a HIGH RES Photo from any of the weeks on RPOTW.

Remember my friends... Surfing Heals All Wounds.
Pray for Surf. Pray for Peace. Surf For Fun.

Ralph