November 21st, 2005

Happy Thanksgiving to you all. Lord knows we all have something to be Thankful for. As Surfers, we have a whole bunch to be thankful for. Like what? Well for starters, how about the incredible WINTER, SPRING, and SUMMER Surf we all had. And the halfway decent FALL we're currently experiencing. Or, how about the fact that we have Four different Surf Shops in New Hampshire alone to supply you all with all your surfing needs. Plus the Shops in Maine, Massachusetts. Then there's the Cinnamon Rainbows online shopping cart to be Thankful for. But basically...we should all be Thankful for our friends and family and the close community ties we all have in our own little Surf Worlds. Let's face it, we're a lucky tribe we surfers. It's like we're on to something that most people don't get. And that's something to be Thankful for in itself.

Can you imagine if everyone surfed? (Gulp!) I've seen bumper stickers..."The World Would Be a Better Place if Everyone Surfed"...Are you kidding me? Look, I don't want to sound selfish here but...if everyone surfed, the world couldn't possibly be a better place. Especially our (surf) world. Can you imagine the crowds? It would be absolute chaos. Besides... someone has to work.

I'm kidding (sort of). We should all be Thankful for all the good things we have and experience. And while you're all be Thankful this Thanksgiving don't forget to go Surfing. Because it looks like we're going to have waves. I know this for two reasons. First, the surf modules are all very favorable and secondly (and this is the most reliable reason why you'll be getting surf) my family won't be around to surf this swell.Yes, my surfing brothers and sisters, we are the token sacrificial lambs for this swell. The Turkey Swell. So get some for us. Because we'll be landlocked some 5 hours from the ocean. Of course, I'd expect a little sympathy the next time you see one of us out in the water. You know...let us have a wave or two. And for that kind gesture, I will be extra Thankful on this glorious Thanksgiving season.

So thank you in advance, for letting one of us wave starved Fatellos take off on that perfect wave you've been waiting for...

Happy Thanksgiving!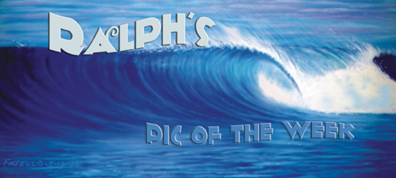 Got good surf pics? Send em off to me directly.
(See link below) Just make sure they're NOT huge files.
In fact if you have any questions about the size, email
me first and I'll write back.
Start shooting crackie!!
Ralph Pic Of The Week
If you want to access the Pic of the week from past weeks click here.
Archives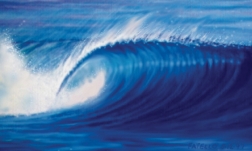 Yesterday 1975 An Unknown Surfer at the Wall
This photo was taken during a Hurricane swell. I forget which one. I do remember that we all came out of our bunkers and homes during the peak of the swell to surf these waves. The wind had just switched and we were all on it. Doing what surfers have do during hurricanes. We go surfing. Looking at this photo a little closer, I'm now thinking it may be Kevin Grondin or Charlie Daley. Charlie is that you?
Photo by Ralph Fatello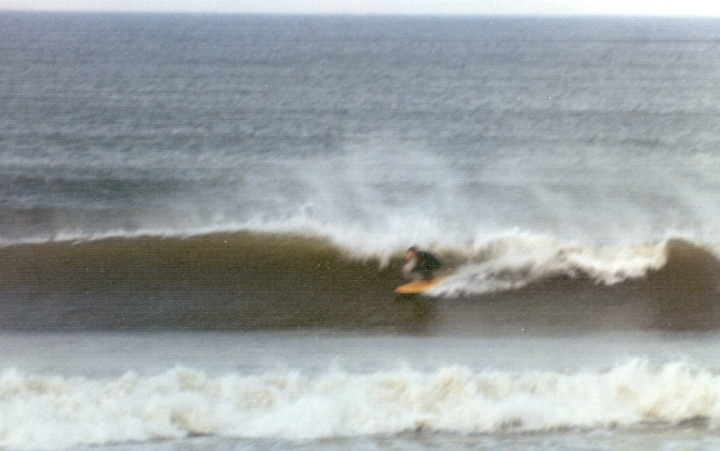 Kelly Slater is the Man! He just earned his 7th World Title and is by far the most successful surfer to date. You should all be able to relate to Slater. He hails from the East Coast (Florida to be more precise) and he got his contest feet wet by competing in the ESA. Yes, the same ESA that run these local contests here in New England and travel to Hatteras every September to compete in the ESA Championships. Kelly Slater is a great role model for any young up and coming Grom. Support the Local ESA give NNE-ESA Director Lenny Nichols a call at (603) 944-2418.
Sign up for the 2006 season. Who knows where you'll end up in the surf world.

On another sad note. The Surf world has lost one of the best Surf Photographers. Larry "Flame" Moore passed away on October 10, 2005. He was 57 years old. Flame was a brilliant photographer who had a knack for the Golden sunlit Barrel images that became a California trademark. He wrote to me during my Catch a Wave for Gus campaign and it was one of the most thoughtful letters I've ever received in my life.
He will be truly missed in our surfing world.

STOP THE PRESSES!
The SurfFreeOrDie release of WINTER 05 has been announced. The long awaited Winter Surf movie will be in the Shops on Dec 1st, 2005. WINTER 05 was shot in New Hampshire from December 1st 2004-Thru March 31st 2005. It features all New England Surfers with some of the BIGGEST Surf ever photographed in New England.

STOP THE PRESSES (Again!).
The second release from SurfFreeOrDie SUMMER 05 will be in the shops on DECEMBER 7th! SUMMER 05 was shot in New England and Cape Hatteras from June 1st thru September 30th 2005.
SUMMER 05 features New England Surfers/East Coast Surfers surfing GREAT Summer Waves.
Look for a Sneak Preview Showing sometime around the 1st weekend of December...could there be a Possible FALL 05 release before the BIG Holiday? Stay tuned...

Remember...Surfing heals all wounds.

As always my friends...Pray for Surf. Pray for Peace. Surf For Fun.
Ralph




Click On Wave to Go Back to The Top.
Today 2005. The Westies Checking In...With Some West Coast MoJo
New England transplant Tony Szabo sent these two gems in this morning.
My question is...why is there NO ONE sitting outside at Steamers?
Photos by Tony Szabo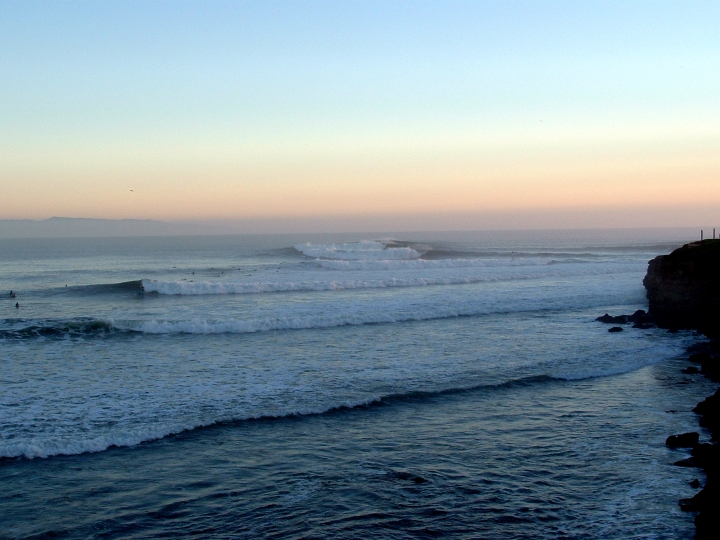 Today 2005. Westies Got Waves
More mystery shots from the infamous Phantom.
Photos courtesy of the Phantom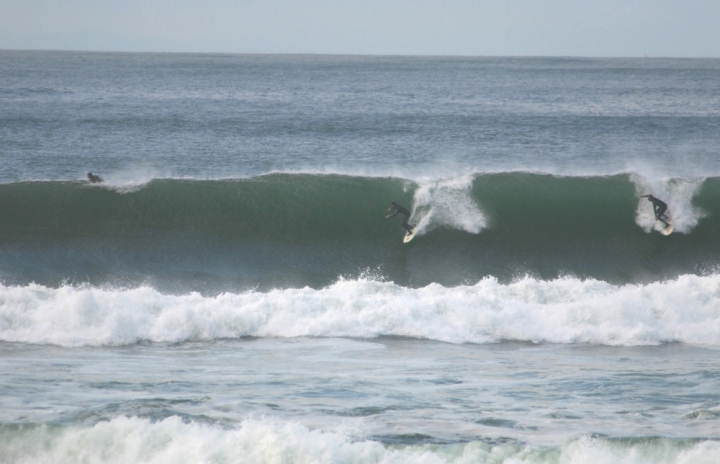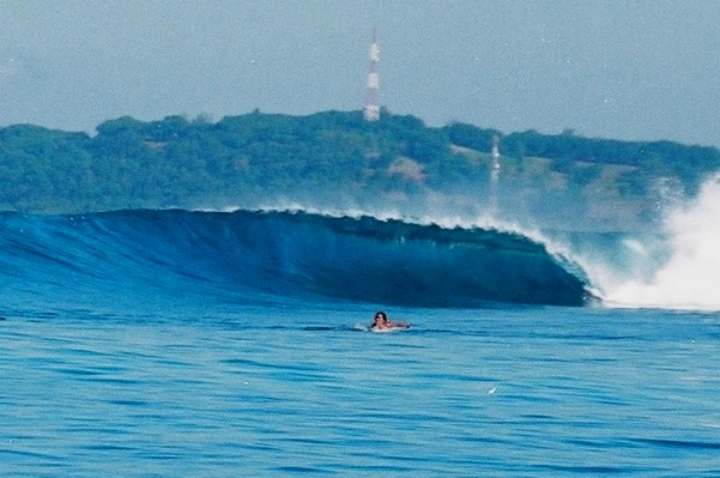 Today 2005. Happy Thanksgiving...try NOT to eat too much and whatever you do...
DON'T FART IN YOUR WETSUIT!
Photo courtesy of the Phantom


Today 2005. More from HURRICANE WILMA
(Come on that swell was insane I've got a ton of photos just waiting to be seen)
Here's a few more from the Storm of the year...don't know who this is (below) ...but I'm sure I know him.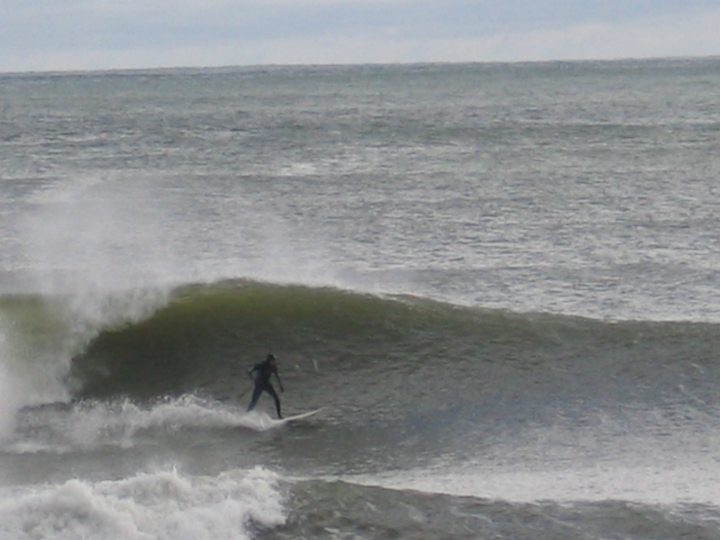 Photo by SFOD R. Fatello


Today 2005. More WILMA
These guys are sitting outside for a reason. But you have to wonder why
no one is taking advantage of that inside race track.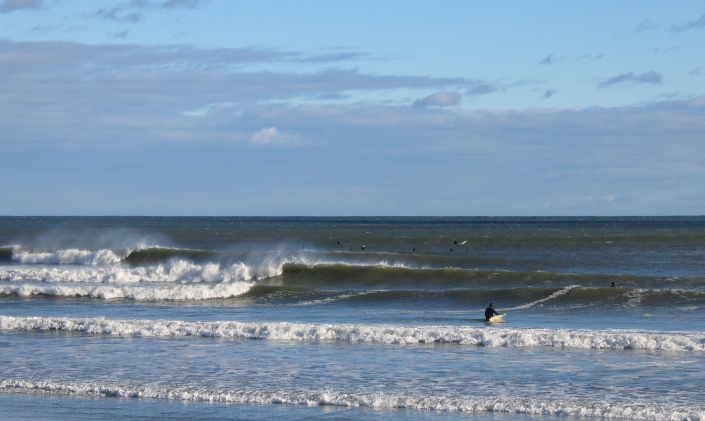 Photo by SFOD R. Fatello

Today 2005. More WILMA and Five 0's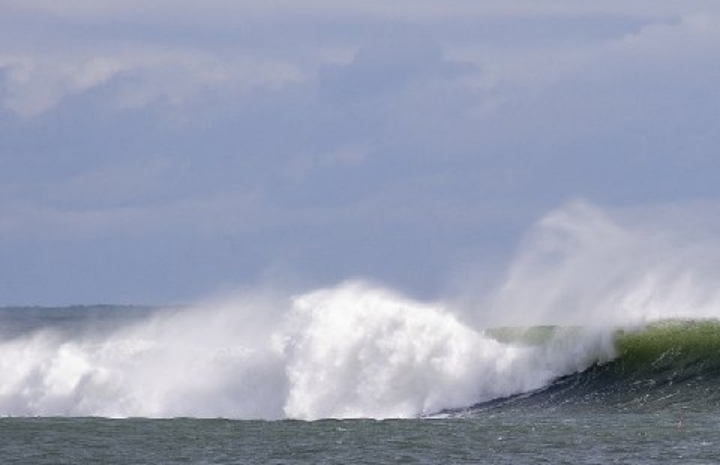 Photo by John Carden


Today 2005. More WILMA Down South
This wave is somewhere over the rainbow...and that's all I'm saying about this spot.




Photo by Jimmy Gregg