February 7th, 2005
THE SWELL OF THE YEAR HITS ON SUPERBOWL WEEKEND.
NEWS FLASH-PATRIOTS WIN SUPERBOWL AS LOCAL SURFERS GET SUPERBOWL WAVES!
The Wave Cam maybe down but everything else is UP! Way up. The New England Patriots have turned a page in the Sports history books as they take 3 out of 4 superbowls, including a Back To Back World Championship. And if that wasn't enough to satisfy the local Surf Crew...yet another amazing Swell Hit our coastline that lasted 5 straight days of overhead surf! Is this the best winter of all time? Is this the best year ever for New England Sports fans?

It's all a little overwhelming for some of us. The Big Surf combined with the Big Wins. It almost seems like, it's some sort of a wild fantasy dream that we're all gonna wake up from...there were nothing but smiling faces all weekend. The Surf was just going off everywhere and if you didn't get any...well, you missed it. You really did miss it.
So many surf stories. Jacko, Johnny, Jay and Marky J at the Rocks talked about Marathon sessions. I witnessed Sean McIsaac
and Kevin Rafferty surf a session of Big Gray Death bombs on Friday. Each of them trading waves and daring one another to take off deeper and later than the wave before. The session finally ended when I saw Sean got the wave of the Swell that looked like a demented Indo left on steroids. Sean took off on a solid 12' beast that seemed to grow with each twist and turn. By the tim it unloaded on the reef Sean had enough speed to send him flying into the inside sections. He ended that ride with a full on vertical blast in the middle of the bay! I saw Kevin Grondin bouncing around sections and Billy Ritchie surfing like a madman on his rocket!

Everyone was out at some point. Everyone had stories of Glory and defeat. Everyone had an opinion on the big game last night. But NO ONE could predict with any certainty how things would pan out.
It was a Super Bowl Swell of a weekend that I won't soon forget.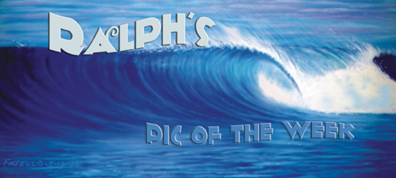 If you got good surf pics send em off to me directly.
Just make sure they're NOT huge files. In fact if you have any questions about the size, email me first and I'll write back. Start shooting crackie!!
Ralph Pic Of The Week
If you want to access the Pic of the week from past weeks click here.
Archives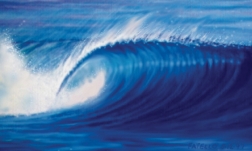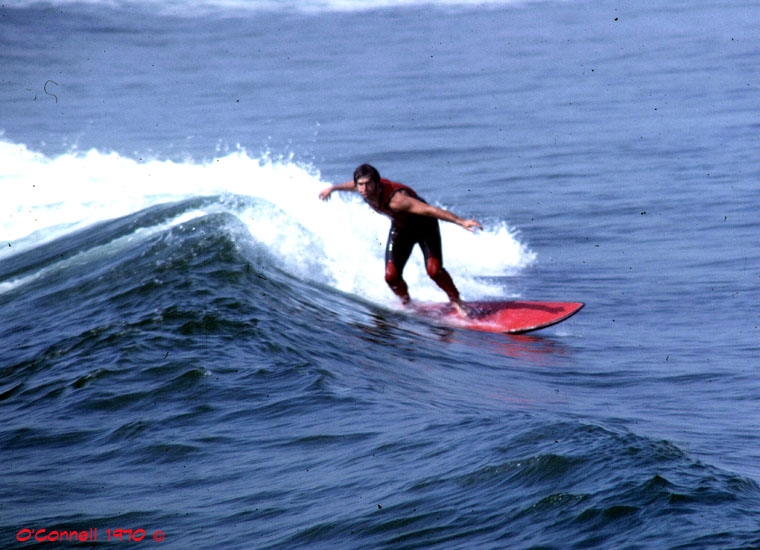 Yesterday 1970. Steve "Surfer Crow" Watson, Wells Maine
This shot of icon Steve "Crow" Watson was sent in by my old stand by buddy Ed O'Connell from Maine. Ed's been sending me some classic stuff over the last year. Keep em coming Ed! Crow by the way, is still surfing these days.
Photo courtesy of Ed O'Connell

Looks like more Surf coming...can you handle it? It's almost like you're better off staying home this winter. Almost. The tropics still look good to me. I'll take warm over cold anyday. Hey that's why I live here! Speaking of Cold. My son Max gets a wicked swelling from the cold water when he surfs in January and February. I know some people use vasoline or some kind of balm over their faces. Anyone got any suggestions? Jay Gould tells me he keeps a vat of it in his vehicle. I have to do something. We surfed this weekend and before I knew it his face was all warped and contorted. I have to stick his head under the defroster in the car before I take him home. My wife is not happy when I bring him home looking like a Michael Jackson plastic surgery experiment gone bad.

Today is a bitter sweet day for my family. It's exactly five years to the day that my dad passed away. I can't believe how much has happened in 5 short years. The Patriots have won 3 Superbowls. The Red Sox Won a World Championship and most importantly, we are a country at War. I know he would of loved to see Pats and Sox win, but it would of broke his heart to see the Terrorists attacks on September 11, 2001. We all miss him.


Did I mention that I now have converted all my movies to DVD? Starting from the 99 to 90 series, The WALL 2000-2001, Surfing The Soul 2002, Grommatically Correct 2002, RICA RICO 2003-2004, and of course, 13POINT5 and Monkey Punk.

Wait till you hear about the next movie project from SFOD.

As always my friends...Pray for Surf. Pray for Peace. Surf For Fun.

Ralph

P.S. Did I mention that the Patriots are a DYNASTY? Ha!



Click On Wave to Go Back to The Top.

Today. February 4-7 2005. The SUPERBOWL SWELL.
This is a series of shots from the SUPERBOWL SWELL. Shot number one is that peak you all seem to like. It's mostly a left, but sometimes the right is mighty tempting. Anybody recognize this lucky stiff? He's impacted in that wave like a dang wisdom tooth. Who Da Guy?
Photos courtesy of Ralph Fatello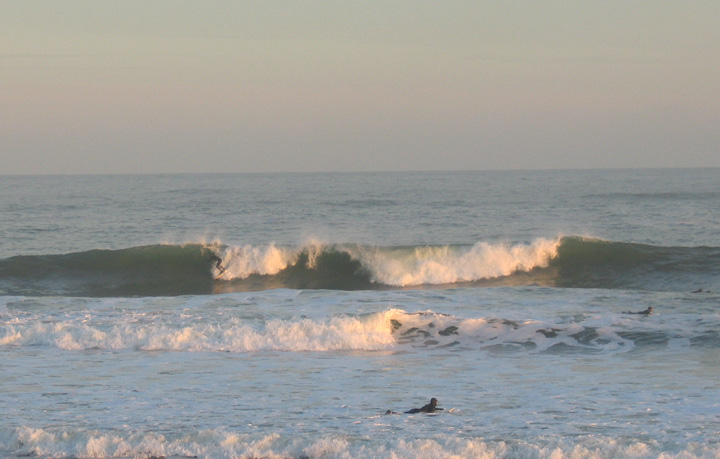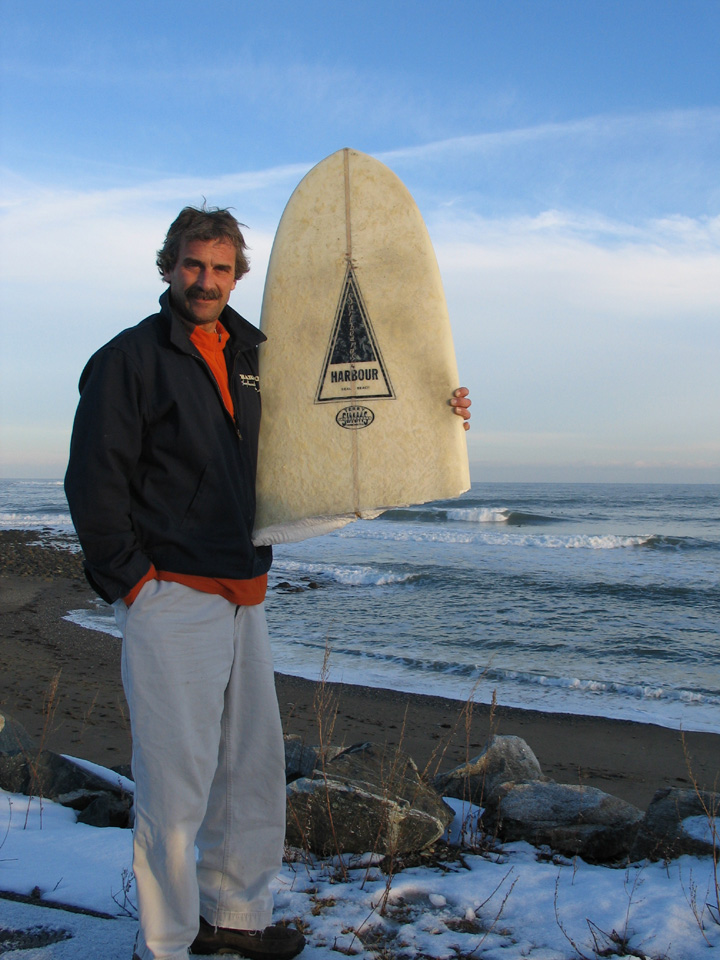 What's wrong with this picture? Mark's favorite board at the scene of the accident.
Mark's big boy and that used to be a big board. Together they were quite a sight in the water. No more. This is the price we pay for the sport we love.
Photo By Ralph Fatello

Today. 2005. The Young Warriors of the Superbowl Swell.
Garrett and Matt were killing it on Friday afternoon. They were so stoked to be getting so many waves. I was stoked to be able to shoot their rides.
Photo courtesy of Ralph Fatello