September 13th, 2004

Well it feels like Fall to me. At least it did on Saturday Nite.Then again, it feels like summer to me today. I guess we'll go through these late summer/early Fall days when the weather patterns can't seem to get a handle on which temperature is correct. All you have to do is look up at the mad exodus of flight birds heading south. They know.
Heck we all know. It's coming. Fall, followed by (dare I say it?) Winter.

Well, all eyes are on Ivan. That thing keeps growing and dying with each given hour. It's moving slow enough for the southern folks to get out of Dodge but fast enough to change paths at the last minute. Make no mistake about it. It's gonna hit the Mainland and it's gonna hit hard. By the time it finds it's way in our neighborhood it will be nothing but a big ole wind bag full of rain. Still, we got waves from Frances last week. It wasn't very big, but it sure was clean.

So, how was the first week of school kids? Everyone from Jr High to College was back in the grind last week. The beaches looked empty without you. I guess that's why we all got so many waves. Thanks.

Yesterday. Jeff "Bert's" Obst 1973
Last week we showed you an old B&W of an Old Beaver Tail Wetsuit. Well, here's one in action. This is Jeff "Bert's" Obst. Jeff used to live directly across the street from 10th Street. His mother was my ticket to knowing if the surf was any good or not. We had no Wave Cams in those days. We had to rely on good solid visual wave reporting. Mrs Obst was my wave cam. She would tell us what the conditions were like and who was out. She was a total character who was not shy about voicing her opinions. She passed away a few years ago. The family has since moved on. Berts moved to California and sadly, we heard he gave up Surfing. We're hoping he sees this photo and gets back into it. He had natural talent in the water and was fun to surf with. Jeff if you see this...give us a call. We have plenty of suits and boards. Come on back to the Wall.
Photo courtesy of SFOD from the Video "Surfing The Soul"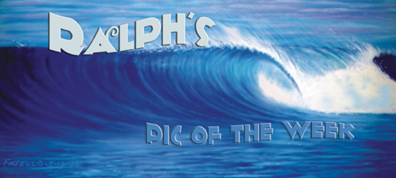 If you got good surf pics send em off to me directly.
Just make sure they are NOT huge files. In fact if you have any questions about the size, email me first and I'll write back. Start snapping your buds!!
Ralph Pic Of The Week
If you want to access the Pic of the week from past weeks click here.
Archives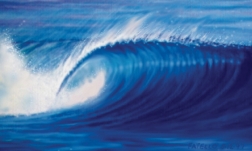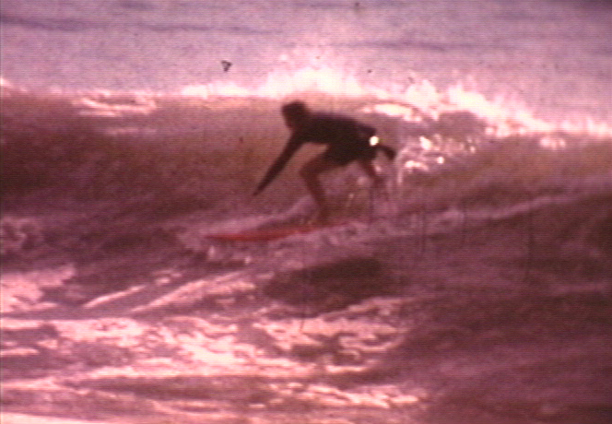 Today. BIG DAY at MAV's
With all the hype on Hurricane IVAN this week, I wonder how many of you are willing and able to tackle some big surf? And how big is BIG? Certainly anything that our coast can throw at us. But what of those Storm of the Century Swells? Would you paddle out in something like this? Jay Gould might. Anyone else? I know I wouldn't. I would be there with my camera though, ready to record your day of reckoning. All the Glory and all the Agony. Besides, I would think your next of kin would want something to hold onto after they couldn't find your body. "Here's the last know video of _______you might not want to watch that wipeout though." Flea tackles a Monster at Mavericks.
Photo by Doug Acton

Like Football? C'mon! How can you not like Football? The Pats looked good on Thursday. Just ask Phil at the shop! He's ready to suit up and play himself! Hope all the local youth sports teams do well this fall. Soccer, Field Hockey, Football, Hockey and...oh yea Surfing!
Good luck to the local ESA-NNE team heading to the Easterns this week in Hatteras.

Look's like Sunday October 3rd is the night for the long awaited premiere showing of the New SFOD Grom Video MONKEY PUNK featuring all the local Groms (under 18) surfing in New England. Sunday, October 3rd at the American Legion Hall on High Street in Hampton. Show times are at 7:00PM. Doors open at 6:00PM. This is an ESA-NNE sponsored event. There will be Raffles and prizes and live music. On Sunday Oct. 17th at the American Legion Hall on High Street in Hampton, SFOD Presents the Premiere Showing of 13POINT5. Doors Open at 6:00PM for a 7:00PM Showing. Both of these videos are local videos of local surfers surfing here in New Hampshire and Maine.

Pray for Surf. Pray for Peace. Surf For Fun.

Ralph

Click On Wave to Go Back to The Top.