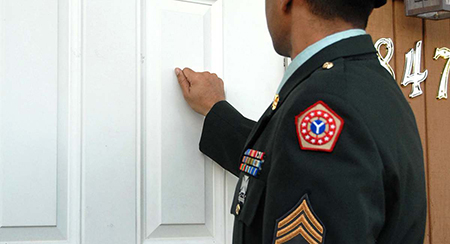 The Knock On The Door

There are many people out there who have, or had, close relatives in the Military, who have served in a theater of war.

Only those who fit that criteria, know what that feels like. From WWI to the current Global War On Terrorism, parents, siblings, spouses, and children, have feared that "knock on the door." There have been a few Hollywood movies that depicted that unforgettable moment, when an entire family's lives changed, opening that door.

The "The Fighting Sullivans" from WWII, when 5 brothers, all on the same
ship were killed in action.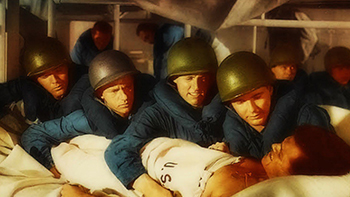 I can remember as a small boy crying after seeing that movie. Trying to hide my tears from my father, when the family got the news that all five of their sons were killed.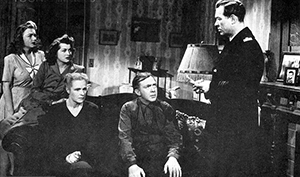 "Saving Private Ryan" was another. Who could forget that poor mother dropping to the floor, when she saw that vehicle coming up that dusty road to her house. Knowing what, and why, they were coming.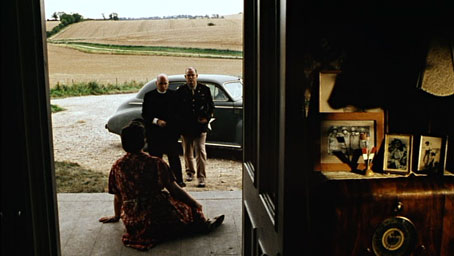 "We Were Soldiers" when the men who died during the battle of Ia Drang in 1965, had all lived on the same base. And the news of their deaths, came knocking door to door.

Heart wrenching, powerful scenes. Imagine what it was like for those families.

The dreaded knock on the door. Opening that door and seeing some military officer in a dress uniform, with a clergy member standing there. That forlorn look on their faces. That moment, when everything they knew, had changed forever. Their lives would never be the same again.

A simple knock on the door.

Our country is filled with Gold Star Mothers and fathers. A badge that none of them wanted. And yet, almost to a person, the ones that I have met (as past Commander at Post 35 in Hampton), when we have honored those, who have been killed in the current Global War on Terrorism, on every September 11th, have a humbled, and pleasant demeanor about them.

I can tell you, that they are all proud of their loved ones. They knew, and understood, the sacrifice that their loved ones volunteered for. Saddened with a raw, and deep grief, they have survived that initial "knock on the door," and have gone on with their lives.

While it's true, they will never completely get over the loss, they have come to understand the reasons, and have accepted them. Because they know, their beloved son, brother, husband, father, wife, mother, sister, did not die in vain. And while there are some, who would argue that, the relatives of the fallen, have a deeper respect for the calling, that their loved ones answered.

I remember some time during the Vietnam war, there was a photo of a handwritten sign, at one of the combat bases. It read: "For Those Who Fought For It, Freedom has a taste, the protected will never know." It's true. The Warriors know, and the families back home, they know it all too well.

So this Memorial Day, as we honor all of those who died fighting in all of our nation's wars and conflicts. I would ask that you think of those who were left behind. And the next time you hear a knock on your door, think about those who opened their door, to hear the news that changed their lives forever.





Click on the image above to see a larger version. Look at their faces. Each one has been killed since 9-11 fighting in the Global War on Terrorism. And they all are from New Hampshire.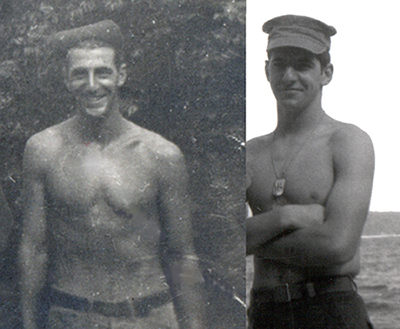 Thank God my father's parents didn't get a knock on the door, during his time in the South Pacific, during WWII. And my parents didn't get one either during my time in Vietnam. Both my father and I knew plenty of our friends, whose parents got that knock.

PLEASE Don't forget, "Memorial Day" is when we honor those who gave their lives in our nation's wars and conflicts. "Veterans Day" is when we thank the living veterans. In other words, you do NOT have to thank veterans on Memorial Day. There's a big difference there.

Speaking of Veterans. The Veteran musicians *The NOR'EASTERS played the last night of entertainment at Hampton's Flatbread on Thursday. I say veteran musicians because, we are all old rockers who have been around
the block a few times.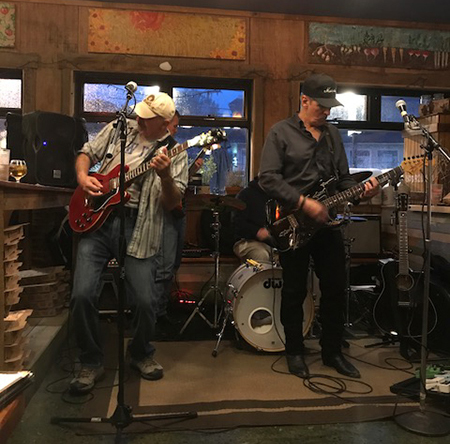 My brother Johnny and I have been playing together since 1971. I love playing with him. * It wasn't the full band because our bass player Whitey was not there. However, my bass player filled in for the night. It was fun. But it was also sad. Nobody wants to see the Hampton Flatbread close. Nobody. So it was a bittersweet night for all of us. There's a gallery of photos from the night down in the pic section.

"Surfing Heals All Wounds"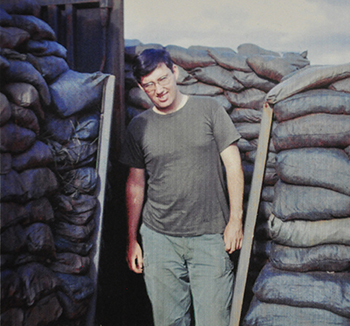 This week's Ed's corner pic is of Ed himself in Vietnam. The year was 1968. Ed was a medic in Nam, and flew on those Medevac choppers into hot LZ's to save wounded soldiers. The world will never know just how many young men he saved over there.

I spoke with him about it at length, so I know. Suffice it to say, he saw his share of death over there. But he saved more from death's door. This Memorial Day is about those who died fighting in our nation's wars. Ed O'Connell kept a bunch of those kids off that list.

To see more of Ed's pics just scroll through the archives. He has shot so many pics for the blog. Each week I will feature one of Ed's great pics from this blog. Photo by Ed O'Connell
*Click the photo above to see a larger version of Ed's Pic.

Now for Some More Of My Weekly Global Observances
It's hard to believe that 50 years ago this past week, The Beatles released Sgt. Peppers. It was their first release since 1966. To say that this LP turned the world of music on it's head, would be a great understatement. To some it was the biggest and best LP of our time.
I remember it very well. 1967, the summer of love. And we all got turned on by this masterpiece. Boy did we ever.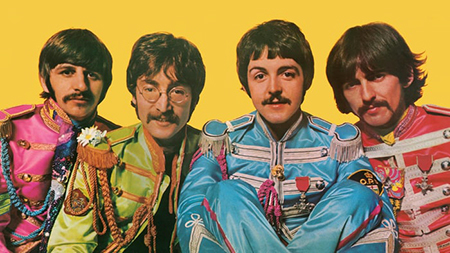 "I get by with a little help from my friends..."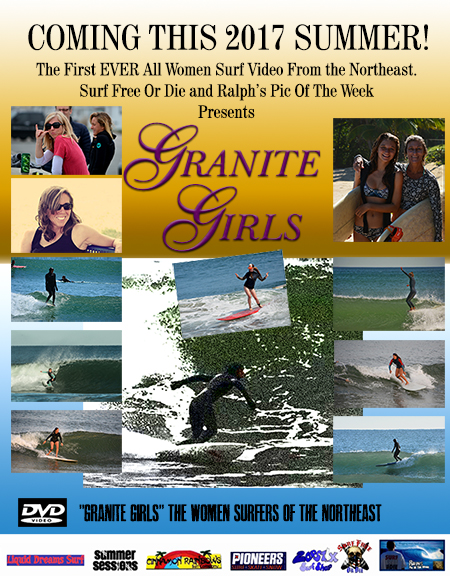 If there are any women from the Northeast that I may not have on my list of 25 women, please email me to let me know who I should consider. ralph@adlantic.com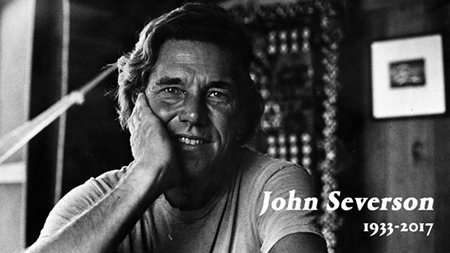 This is big news for all surfers. RIP John Severson, the founder of SURFER magazine. Any surfer worth his or her salt, knows who he is. A true icon in the world of surfing. He was 83 years old.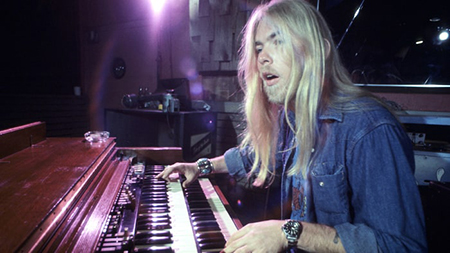 Then this...Gregg Allman from the Allman Brothers passed away.
Born December 8th, 1947 passed away May 27th, 2017. 69 years old. The ALLMAN Brothers were huge in the early 70's. Hell, they're still big today. If you don't know who the Allman Brothers are, Google them. But only after you slap yourself in the face.

REST IN PEACE Gregg, you'll be back with 3 other members of the Band. Brother Duane, bassist Berry Oakley, and drummer Butch Trucks. That's a full band right there.

KSM Photoshop of the Week
OK, by now, everyone on the planet saw the little girl being hauled into the harbor by a large wild Sea lion. Here's the deal kids. Don't Feed The Bears. Don't Feed The Monkeys. Don't Feed the Sea Lions. You stupid sons of bitches. WTF???

Any way, wouldn't you know it, Ole Dumb Ass KSM couldn't resist the temptation of pushing the envelope, by sitting in his pretty white dress, next to the very spot that the little girl got bit. Stupid Terrorist.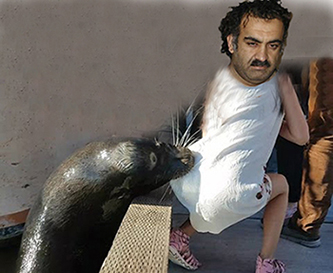 So my friends, please take advantage of this weekly photo shop of the mastermind who planned 9-11 and resulted in the deaths of 3,000 innocent civilians by KSM (Khalid Sheik Mohammed).

*Note to self -must pick up a case of Sardines at Home Depot this week.

Prayers and positive thoughts to Erica Nardone's recovery.
Prayers and positive thoughts to surfer Jason Kooken who suffered
a spinal cord injury in New Jersey last month.
REST IN PEACE Leo Agustus Harrington.
REMEMBERING our Fallen Heroes MEMORIAL DAY May 29th, 2017

Please Support ALL The photographers who contribute to
Ralph's Pic Of The Week every week for the last 13 years.
** BUY a HIGH RES Photo from any of the weeks on RPOTW.

Remember my friends... Surfing Heals All Wounds.
Pray for Surf. Pray for Peace. Surf For Fun.

Ralph