I want to thank those of you who reached out to me after last week's Blog. Appraently that particular subject struck a nerve with a lot of you. I'm not the least bit surprised. Addiction knows no boundaries. It strikes us all. Rich, poor, successful and failures. It makes no difference. Once it has you, there are only two options. Lay down and surrender, or get up and fight it. The only downside of last week's Blog was, there was so much traffic to my site that the whole thing crashed. I apologize for that.

But I have no control over the traffic and the servers that host this site. So if you are actually reading this, you have found us again. Because of this moment going forward (hopefully not for long) this is the new URL to get to this Blog. I suggest you copy and paste it and save it somewhere. And if you wouldn't mind, please let others know as well. Because unless you know me personally and are NOT on social media you won't be able to find the Blog. But for the time being this works.

http://ralphspic.com/index.html

That swell last week? The last Swell of a November To Remember was one for the record books. TUESDAY NOVEMBER 27th, 2018. That shall now be known as TITANIC TUESDAY. Holy Moly Batman! Just when I thought I'd seen it all, the Swell on Tuesday 11-27-18 changed everything.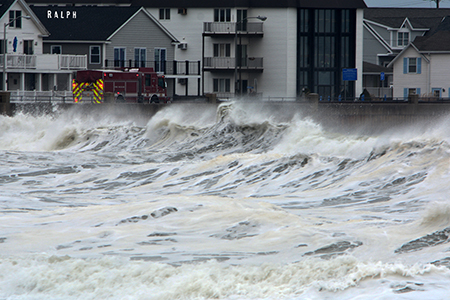 Oh how the ocean was in full froth and roll. I mean it went from out of control monster surf with near death conditions for a few dimwitted kooks to some of the most impressive barrel riding I have ever recorded.



This place is notorious for this frothy like milkshake looking substance. I can't imagine it's healthy for you. Still, that never seems to be a deterrment to those hearty warriors who want what's happening a short distance from the shore line. I have to admit, it makes for good video. And it seems the last few swells have had more than a few batches of this stuff cooking on the shoreline.

*Note to self. Keep my mouth shut when walking through this stuff.

I don't normally look for oddballs when the surf is pumping. However, for some unexplainable reason, they seem to find me. Like this guy. He cam walking up to me while I was shooting two friends (Stevie and Kai) and he asked me if they were getting any waves. I told him that they were. And then he stopped in front of me showed me his board and said "It's a Soft Top." I smiled and looked to see if he was busting my chops and then answered "I know what it is Jamie." (*If you're not a surfer, You need to Google Jamie O'Bien.) That joke went sailing over his head. Then he said "I don't like to use my real boards when I'm surfing over rocks." To which I answered "I hear you JOB."
Again, the joke went over his head. It was then that I realized his ability and status among the local crew. He was a borderline Kook.

I suppose I could have tipped him off that he was heading out into less than desirable conditions, let alone the WRONG entry spot. But the filmmaker in me kept me from doing that. After all, I have the responsibility to my surf friends to record such situations. They demand it and I supply it. Comedy goes hand in hand with this lifestyle. And I relish in it when it presents itself.




Suffice it to say. This was not pretty. Though, he jad a point on using the Soft top becvause that board took a serious beating on those rocks. I never caught his name but I do want to thank him for the comic relief.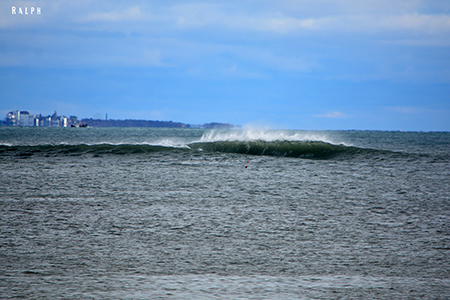 The surf eventually cleaned up and there were some gems to be had. The video I shot should be available later this coming week. Until then enjoy the galleries I'm posting in this week's Blog.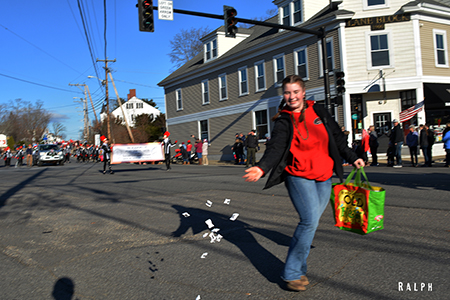 And just like that, it was Christmas. Or rather the Christmas season. And the local Town Kick-Off to the Holiday season is our annual Christmas parade. It went from the "Christmas Parade" to the "Holiday Parade" and then back to the "Christmas Parade." I guess the powers that be got fed up with the national political correctness police and decided enough was enough. So it is back to being what it was meant to be. A Christmas Parade. Nobody was offended. And nobody got hurt. Unless of course you were hit by flying candy. And there were a few incidents when some kid wasn't paying attention and got a face full of tootsie rolls. But nothing serious. Maybe a chipped tooth or two, but no stitches were required.




And this year's GRAND MARSHALL was the Hampton Beach Lifeguards. I thought that was a good idea. Though I admit I got a little annoyed hearing that whistle blasted and the guard waving his Life Saving gear to the crowds. As a surfer, that always meant to "move over to the surf area" but alas, it was all in good fun. Speaking of fun. Back in 2006 yours truly was the GRAND MARSHALL of the Christmas parade. That year my late dear friend George Masten drove me in a military style JEEP.




That was one of the mini highlights in my life. I can remember calling my mother who was in a nursing home on my cell phone, and trying to explain to her that I was in a parade and that I was the Grand Marshall. But she was too confused to understand what I was saying. Still, that was a fond memory.

These days, I stand on the sideline with my wife, daughter, and grandchildren and wave and clap as my fellow veterans march by.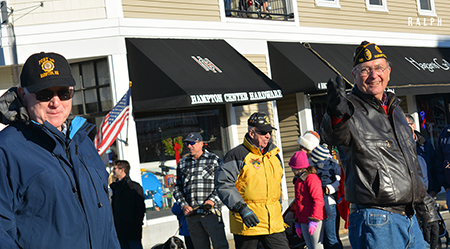 Mike Edgar, Fred Rice, and Chris Nevins from the AMERICAN LEGION
POST 35 in Hampton, NH. Maybe one of these years I'll march with them again so my grandkids can see me. The only problem with marching in the parade is you miss the entire parade being in the parade. Oh well.

"Surfing, Christmas, Love, and Laughter Heals All Wounds."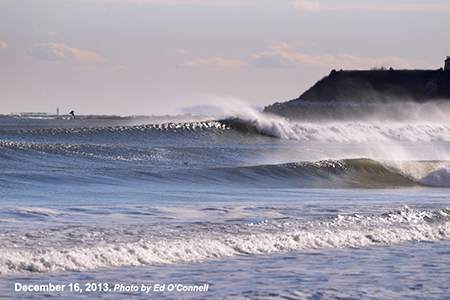 This week's ED's Corner pic is a common line-up shot that both Ed and I are fond of. There's always a shot to be taken when it's decent size and the winds are favorable. This December day was one of those kind of days. Photo by Ed O'Connell
*Click the photo above to see a larger version of Ed's Pic.

Now for Some Local, National and International News
The world has lost a true American hero with the passing of our 41st president Geoge H. Bush. President Bush passed away on Friday November 30th, 2018 at the age of 94. Just seven months after the passing of his wife Barbara. I guess its true about spouses who have been together for such a longtime to follow one another through death's door when one leaves before the other. To me, that's the ultimate Love Story Ending. Til death do us part. They are together again.

This man was a man of integrity. He was a bona fide war hero who was shot down in WWII in the South Pacific. There were 8 others who were shot down that mission and they were all executed by the Japanese. Bush was saved by a Submarine in the area. That's heroic stuff. There has not been a single president since 41 who has actually expereinced combat in a war.

He was the last of the great generation of living presidents.




I can't believe how cruel some people can be who are not inline with his politics. The lack of respect I've witnessed on social media from those on the exrreme left have been embarrassing. You can't wait 24 hours after his passing to start with the awful degrading comments. This man has done more for our country than 90% of those who have written negative comments. I suppose it's a sign of the times. I will say, that I'm ashamed of some of the comments I've read. Especially by some I considered decent human beings. REST IN PEACE Sir, you've served our country well.

Now to something not human. Though it was built by humans.




The latest Mars Rover "CURIOSITY" and an actual "selfie" taken by the robotic land rover. Pretty cool stuff when you stop and think about how this craft was designed, built, launched, and landed on Mars. Whoa. And check this out.




CURIOSITY found this metallic looking shiny rock. I'm going to go out on a limb here and say, I don't believe we have anything quite like this on earth.


KSM Photoshop of the Week
What I do know is we don't have anything quite like this on Mars.
How the hell did KSM get on Mars? wait enevermind, I remember now. I did this in photoshop. And I did it becvause it makies me laugh. And I'm hoping that if it makes ma laugh that it also makes you laugh.




And so my friends, please take advantage of this weekly photo shop of the mastermind who planned 9-11 and resulted in the deaths of 3,000 innocent civilians by KSM (Khalid Sheik Mohammed).

*Note to self -must pick up a case of MARS candy bars at Home Depot this week.




The DVD's ARE IN! We are taking orders via email. The much awaited All Women Surf Movie of the ladies and girls of the Northeast will be available at all the local surf shops this week and Online. To order yours just send me an email. ralph@adlantic.com or send a check for $20.00
made out to ADLANTIC and send it here:

ADLANTIC
c/o OC Studio Suites
703 Ocean Blvd Suite C-4
Hampton, NH 03842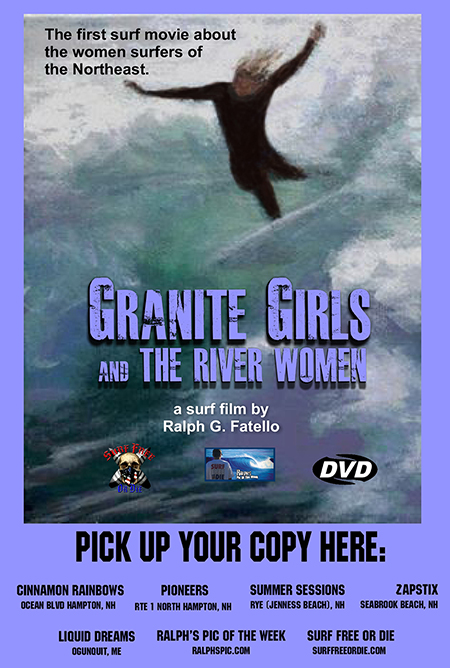 REST IN PEACE President George H. Bush
REST IN PEACE JR.
CONGRATS to Ali and John Barazza (Savastano)
on the birth of baby boy Callan!
HAPPY BIRTHDAY FRANK GRONDIN December 7th, 2018!

GREAT Stocking Stuffer Gift Idea! Honestly? Don't waste your money. This will more then likely scare the kids.




FYI Lenny Nichols is looking for someone or someones to take over the ESA-NNE District. Please contact Lenny Nichols by calling his cell (603) 944-2418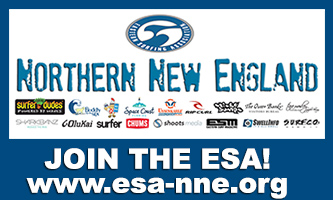 Please Support ALL The photographers who contribute to
Ralph's Pic Of The Week every week for the last 13 years.
** BUY a HIGH RES Photo from any of the weeks on RPOTW.

Remember my friends... Surfing Heals All Wounds.
Pray for Surf. Pray for Peace. Surf For Fun.

Ralph