On Tuesday April 7th, 2020 I was able to drive down the street and take a photo of the Super Moon while it was still visible. But 5 minutes after I got there, the police showed up and asked me to move my vehicle. The woman officer was nice enough about it, so I complied and stepped away from the wall and left.

The world has gone crazy with this whole COVID-19.

And while I know and realize there are many places in our country that
COVID-19 is wrecking havoc on the sick and elderly, that's still not the case here in New Hampshire.

With only 21 deaths in all of NH we appear (at least on the surface) to be dodging the Corona Bullet. And in every single case, the deaths were all over the age of 60 and, they had pre-existing medical conditions. Yes I know that there are exceptions to the rule, but for the most part, NH has been faring this plague pretty well. Not so for places like NYC who are dealing with a bona fide nightmare. I'm just saying that's not the case here in NH. (Fingers crossed).




I will say that this thing seems to have a life of it's own and shows no signs of slowing down in the bigger cities. And the economy? The economy is suffering. And if the economy is suffering, so too must 45 and his loyal administration. Because let's face it, the economy was all 45 had going for him. He's been banking on a strong economy to get reelected.

He has to be feeling the walls closing in on him.

Whether you want to believe that the COVID-19 was his fault or not, is a moot point. It happened on his watch. And "every captain on every ship" has to take the blame regardless of the circumstances. And 45's own words will come back and haunt him, because he said some pretty damming things early on
in the pandemic. And sorry Mr President, those were all your own words.

You said them. You own them.




I love this photoshop meme. It's the never ending ruining joke that Keith Richards of the Rolling Stones will outlive us all. He doesn't need a mask. He's immune to the virus. Maybe he is. It's still pretty funny.

I read that the petition to open the NH Golf courses is now over 11,000.
Social Distancing on the Golf Courses? I don't think so.




And I'll repeat what I said last week. If you let the Golfers chase the little white ball around the sea of green grass, you must let the surfers chase the white water around the sea of surf. Fair's fair. Am I right people? Damn right I am.

And speaking of chase...check this out.




My dear friend Mike Rosa's son Chase Rosa, has joined the Ralph's Pic Of The Week Sponsors with his new Podcast DRIVEN FORCE. You'll need to check out his Podcasts because they're not only interesting and cool, but he also did one on yours truly. I'm episode 9. I have to admit, I ended up telling him some things that I never told anyone before.

It was a pretty cool experience.

Chase made me feel very comfortable, otherwise I never would have said the things I said to him. Search for Driving Force Podcast on iTunes, Spotify, or wherever you listen to podcasts.

Click on the image above to check out all the DRIVEN FORCE Podcasts.




Again, I am on episode 9. Check it out. Click on the image above to hear my podcast with host Chase Rosa. I think you'll find this, and all of the other Podcasts he's done a great way to spend time, especially now with this
whole Lockdown mode we're all in. I love the whole Rosa family.

Watching JIMMY FALLON the other night I damn near fell out of my seat. He was wearing what appeared to be one of the old VINNY shirts. I finally know where my old VINNY shirt ended up. "JIMMY VINNY." All you old VINNY fans will know what I'm talking about.




So I just did some research on an old friend, and found out that "CRACKIE" has been gone for 8 years. Can you believe that? Seems like yesterday that he was here spewing forth all kinds of venom and wisdom. 8 years? Wow. Here's what I recently found out. He's been in a coma. A medically induced coma. He almost came out of it during the 2016 presidential elections but, he slipped back under when the results were read out loud in his hospital room.

The doctors weren't sure if he heard the results, but they have their suspicions.
Anyway, one of the Doctors currently working on the COVID-19 virus came up with a pill that they believe can wake "CRACKIE" up from his 8 year medically induced coma. According to the medical team working on "CRACKIE," they are going to give him the pill on Easter Sunday, April 12th, 2020.

I've never asked for a group prayer before, but I truly believe, that this just might be, what the world needs right about now. Lord hear our prayer.

Pray for "CRACKIE" my friends.

*Keep checking in (down in the video section) to see if CRACKIE HAS RISEN From His Coma. GOOD NEWS! The Video of Crackie's Easter Awakening is down in the video section! He has risen!




*For those of you who have never heard of "CRACKIE," this is his Facebook page. https://www.facebook.com/ask.crackie
And speaking of 8 years.

It was 50 years ago on April 10th, 1970 that The BEATLES officially broke up. From 1962 to 1970. 8 years of incredible music and creativity that the world had never seen before and never will see again in our lifetime. I'm so grateful that I lived through those amazing years and got to experience it as each new record and video came out.




LONG LIVE THE BEATLES! John, Paul, George, and Ringo.

"And in the End, The Love You take, Is Equal To The Love, You Make."

"Social Distancing, Beatles, and Surfing Heals All Wounds."


This is the famous "unknown" surfer. The surfer that Ed would shoot swell after swell because his lens was true to the lifestyle. So many of the "pro photographers will only shoot pro surfers or surfers who are at the top of their game. And I totally understand that. I'm somewhere in between them. but not Ed. No sir, Ed would shoot everyone. And Bless his heart for that.
Happy Easter Ed. Photo by Ed O'Connell
*Click the photo above to see a larger version of Ed's Pic.

Now for Some Local, National and International News
With all the continued talk about COVID-19 I feel I need to let you know that there are some other things going on in our lives that are equally as important. These are some of them.

PLEASE HELP THESE GO FUND ME Posts. Click on the image below to MAKE A DONATION. Greg Smith was one of the BEST surfers to ever come out of NH. If you can afford it, please make a donation. Thank you.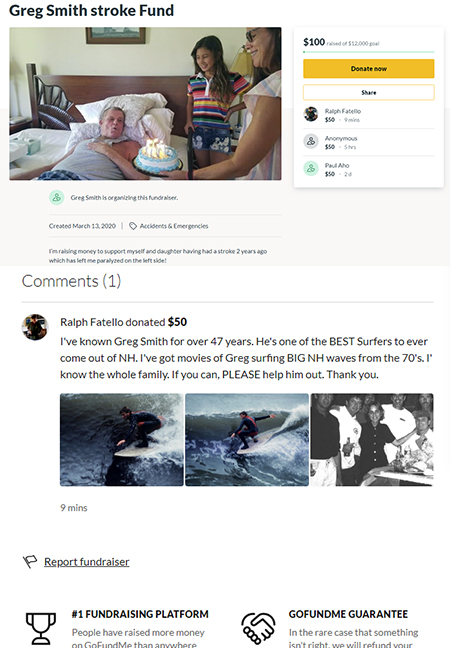 The ASA BREBNER GoFundMe page is also asking for Donations. If you donate $25 or more you get a CD of the artists who are recorded some of Asa's songs. Yeah, I'm one of them. If you can afford it, please donate to this fund raiser. Thank You.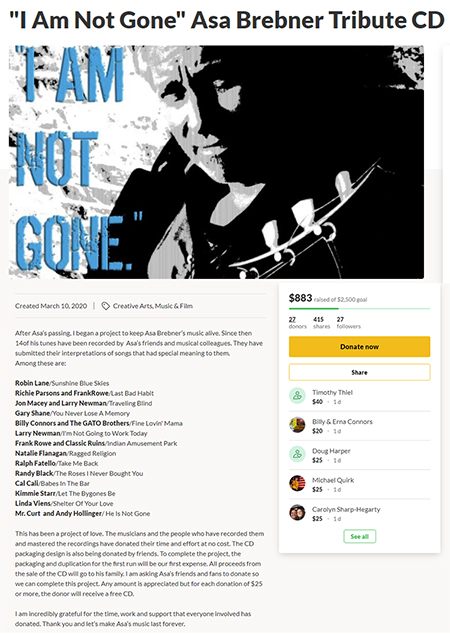 Click on the image above to make a Donation. Thank you.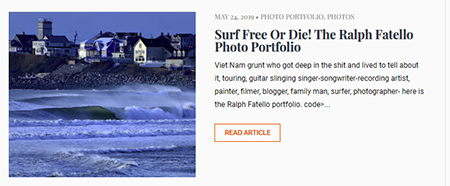 ESM (Eastern Surf Magazine) using a READY MAG format did the Best of Ralph's Pic. And while they couldn't possibly use everything thing I've ever done, they did manage to put up some 50 pics of mine, plus two videos. And I was truly humbled by their intro. Mez said some nice things about me. CLICK ON THE IMAGE ABOVE TO SEE THE WHOLE Spread.

COMING FATHER'S DAY 2020.
(Unless we're all wiped out by COVID-19)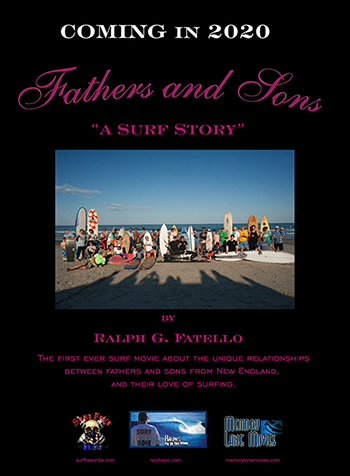 And this... (Same thing...it's all pending on COVID-19)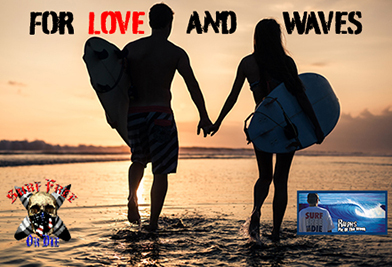 Look "FOR LOVE AND WAVES" sometime in the near future.
All hinging on the COVID-19 and when it all ends. It will be an all original soundtrack. And this all original concept of couples who surf will be fun. Married couples. Single couples. Gay couples. Lovers who surf together. From SURF FREE OR DIE and RALPH'S PIC OF THE WEEK.

CLICK ON THE IMAGE ABOVE TO SEE THE TRAILER.

The TRAILER was posted on Valentines Day
February 14th, 2020. Get the significance?


GRANITE GIRLS and The RIVER WOMEN from Ralph's Pic Of The Week on Vimeo. NOW AVAILABLE on VIMEO ON DEMAND. You have spoken and I have listened. You don't have a DVD player so I made it available Online. Watch it on your Smart TV, your computer, or your cellphone! I can't make this any easier my friends. Unless of course I hand deliver to each and every
one of you.

KSM Photoshop of the Week
Have you ever seen anything creepier than this on Easter? I don't believe I have. Though I may have posted this one before. My weekly KSM photoshops of Khaliddy are as hurtful as I can make them because, nothing I do here will ever compare with the pain and suffering that this piece of human shit did to 3,000 innocent Americans on 9-11 and the thousands of family members of those lost. So if you have a problem with these weekly KSM memes, I suggest you skip right over them. Cause Homey ain't gonna stop making them. It's the least I can do.




And so my friends, please take advantage of this weekly photo shop of the mastermind who planned 9-11 and resulted in the deaths of 3,000 innocent civilians by KSM (Khalid Sheik Mohammed).

*Note to self -must pick up a case of Chocolate Easter Bunnies at Home Depot this week.


HAPPY EASTER 2020!
HAPPY PASSOVER 2020!
REAST IN PEACE to one of my childhood inspirations.




Mort Drucker age 91, Caricature Artist for MAD Magazine. I loved his work at MAD. Thank you for all the laughs over the years.

HAPPY BIRTHDAY Christopher Nichols April 12th, 2020!
RIP Tom Dempsey 73, Place Kicker for the Saints COVID-19.
RIP Local longtime Surfer Russ Dockham.
HEAL QUICKLY Jacko Keefe and Johnny Meehan!
PLEASE Keep longtime NH Surfer Greg Smith in your Prayers.

Lenny Nichols & Colin Madden
Co-Directors, NNE District
Eastern Surfing Association
www.esa-nne.org
@esa.nne.surf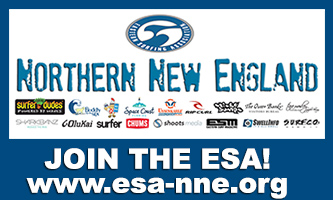 Please Support ALL The photographers who contribute to
Ralph's Pic Of The Week every week for the last 16 years.
** BUY a HIGH RES Photo from any of the weeks on RPOTW.

Remember my friends... Surfing Heals All Wounds.
Pray for Surf. Pray for Peace. Surf For Fun.

Ralph