October 30th, 2005

WILMA! WILMA! WILMA! Whoa...dang...girl, that was fun. Was Wilma good for you too? That was quite a swell. Of course, it was an awful storm for the folks down in Florida. It's always a bittersweet pill to swallow, knowing that the intense surf we got here in New England on the 26th, also caused all kinds of problems and heartache down south. Wilma, who was joined at the hip by the latest Tropical Storm "Alpha" gave us the Best Day in Months. Together, they packed a powerful punch. It was the Swell of the Year so far. And clearly, it was Opening Day as far as Fall Swells are concerned. Just a good overhead swell with perfectly groomed conditions. The only drawback may have been the brisk offshore winds and the slight chill in the air.
But other than that, it was all time.

In fact, I may have missed the boat for my "1" project.
I hope I didn't blow it. I was not in the right frame of mind last week. So when Wilma was winding up I was still in Virginia attending my Father-in-law's funeral. When I got home I was playing Mr Mom because my wife stayed back in VA to help out. When Wilma hit here I was still reeling. I did have a thought this morning and I may be going out on a limb here, but...I'm going to make a direct request to any of you Videographers and photographers out there, who may have shot some video of that day, Wednesday, October 26th, 2005. If any of you have any video of Maine, New Hampshire, Massachusetts and Rhode Island please call me directly at (603) 926-4668 or email with the info by emailing me at: ralph@adlantic.com

I'd need to get it in a Mini DV format or Hi-8mm. But preferably in Mini DV. I apologize to those of you who have been on board with this project since last November. I just missed this opportunity because of my family's situation. If we can't get the footage we'll have to see if we can use still photography (like my WINTER 05 Movie) or wait until next Summer and start all over again. Just like the Eddie in Hawaii...it's gotta be just right or we don't do it.

Hope everyone got their share of the swell last Wednesday. Hope you all behaved in the big surf. I did notice the change in attitude with everyone. Funny how a good swell can bring out the best in a person.

There were smiles from ear to ear.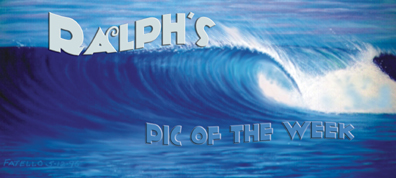 Got good surf pics? Send em off to me directly.
(See link below) Just make sure they're NOT huge files.
In fact if you have any questions about the size, email
me first and I'll write back.
Start shooting crackie!!
Ralph Pic Of The Week
If you want to access the Pic of the week from past weeks click here.
Archives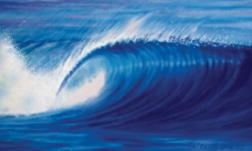 Yesterday 1977 Walt Helfer at the Wall
If you don't know Walter you are missing out on a big part of our local flavor. I first met Walt and his lovely wife Lorraine way back in 1975. We've been friends ever since. Walt started surfing very late in life. Like a lot of you, it changed his life. He was a stoked 30 something Grom when I met him. Now he's in his 60's and he's still stoked. All you young surfers should be taking note. You can still go surfing when you're 60. Look at Walt!
Photo by John Savastano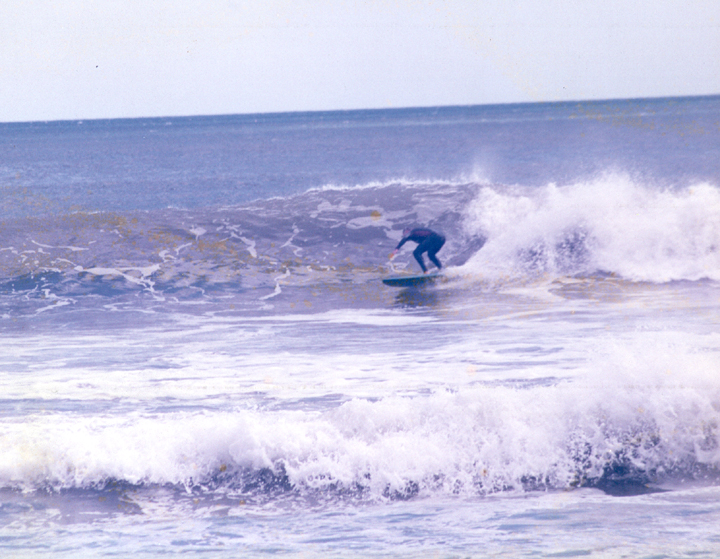 Speaking of being good. I wanted to take this opportunity to publicly thank all of you who sent cards, emails, and phoned during that difficult time for my family last week. And a special thanks to those who dropped off fully cooked meals to help me with the kids while Cory was in Virginia. We won't forget you. And we truly love you all for your honest and sincere well wishes. It will take some getting used to (not having Jerry around), but I think we're already on the road to recovery.

And today's new swell was another helping hand.


The surf today was so clean looking. Hope you got some. Max went out and sampled some fine open barrels with a host of others...I just watched.

I expected to get some photos from my posse out there and I did. Holy Digital Batman! I must of received at least 30 pics from the infamous Wilma swell and today's (Sunday) Halloween Candy Swell...I'll try and use as many as I can guys. Meanwhile thanks for sending them.

There was some really good shots. I mean really good. You're all getting very creative in your images. I love seeing your work and I can just feel the stoke with every shot. You know I'm a sucker for the empty wave shot, and also the unusual surf related image. And this week's batch was right up there. You East Coast Photographers are a rare breed, and your work highlights your love and passion for our beautiful surf and conditions. We are all very fortunate to have the surf we have, and we are all equally lucky to have the talent out there riding those waves, and the the gifted artists like yourselves, who have dedicated their lives and time to capture these beautiful images.

So thank you again. Your work is much appreciated.

Did I just see another Tropical Storm out there?
TS BETA? Or am I dreaming this?

I'm getting close to a release date from
Surf-Free-Or-Die for:
WINTER-05 and SUMMER-05

Remember...Surfing heals all wounds.

As always my friends...

Pray for Surf. Pray for Peace. Surf For Fun.

Ralph




Click On Wave to Go Back to The Top.
Today 2005. Last Wednesday...The WILMA SWELL Hits New England
The Opening Day swell and all it's glory...enjoy.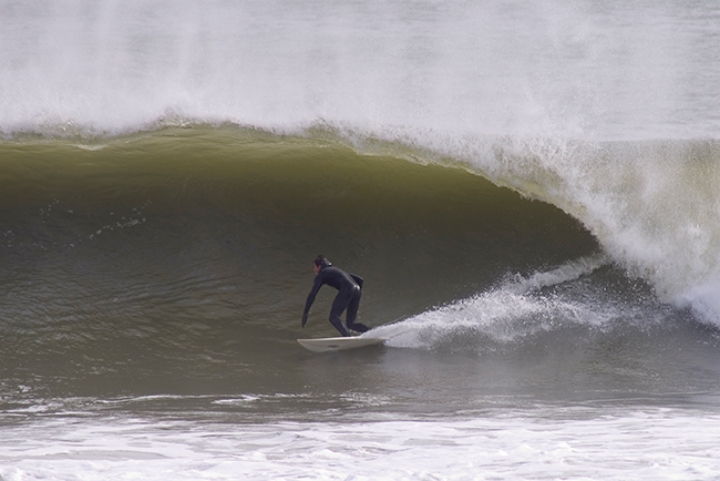 Opening Day bottom Turn Who Da Guy?
Photo by John Carden



Steve Baily sheds the hood for clarity and trim
Photo by John Carden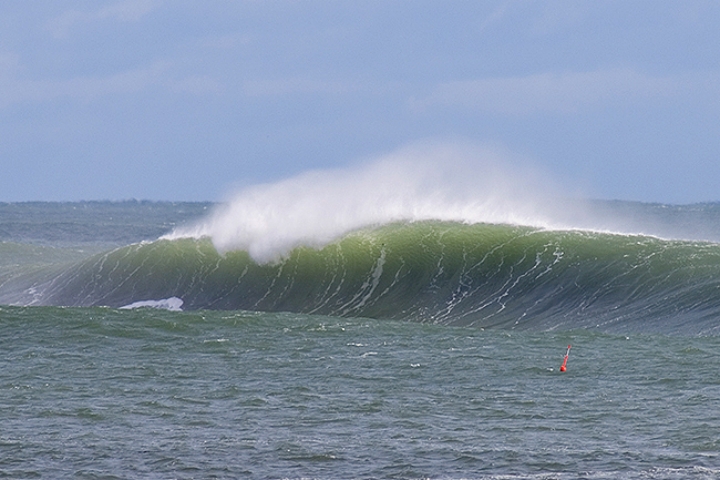 Five-O's with NO takers...again
Photo by John Carden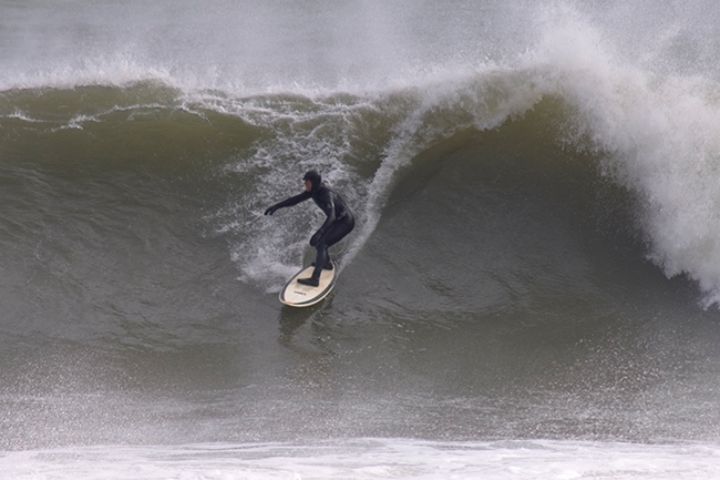 Billy Ritchie setting up
Photo by John Carden



Kevin "Doc" Grondin back in the barrel again...photo by John Carden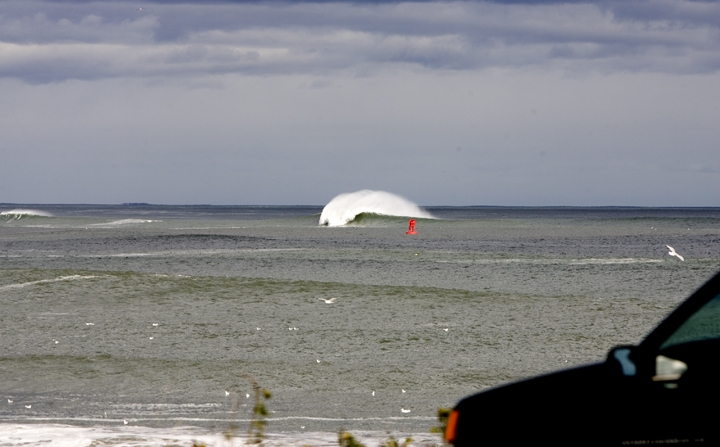 Up North an empty wave beckons
Photo by Nick LaVecchia



Up North an empty set with a lonely rider
Photo by Nick LaVecchia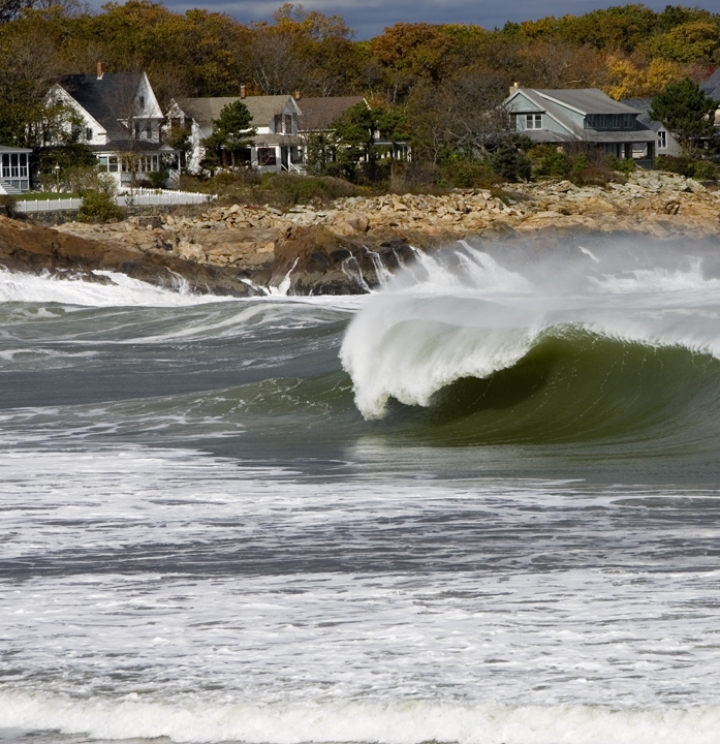 Up North again...with a beautiful pitching barrel...can't you just picture pulling in behind this section
Photo by Nick LaVecchia



Up North again....a Steel eye section
Photo by Nick LaVecchia



Down South an overhead left jacks with just three guys out
Photo by Jeff Crawford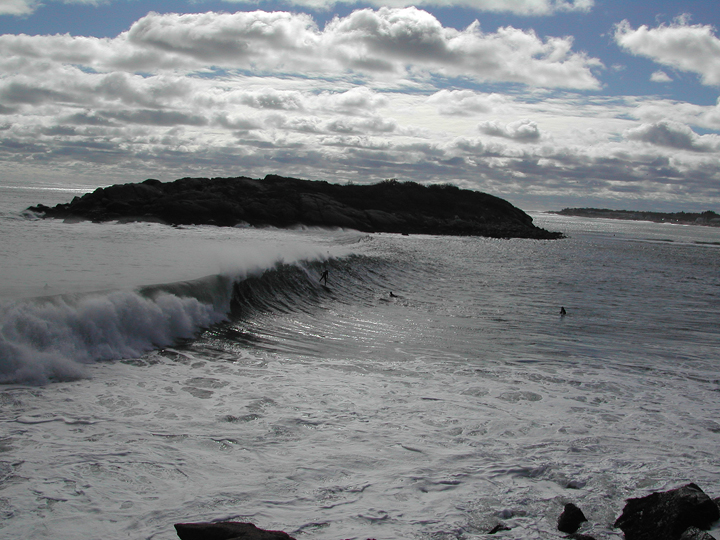 Down South same spot...same crowd...
Photo by Jeff Crawford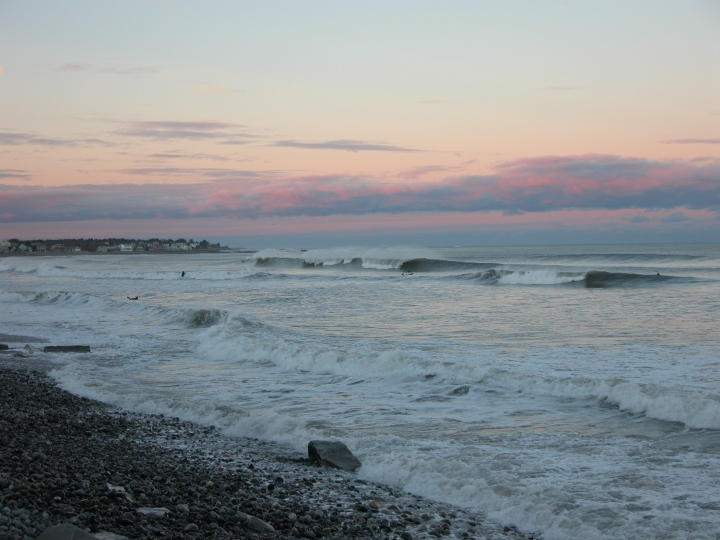 Back home at the Wall with the remnants of Wilma
Photo by James Mitchell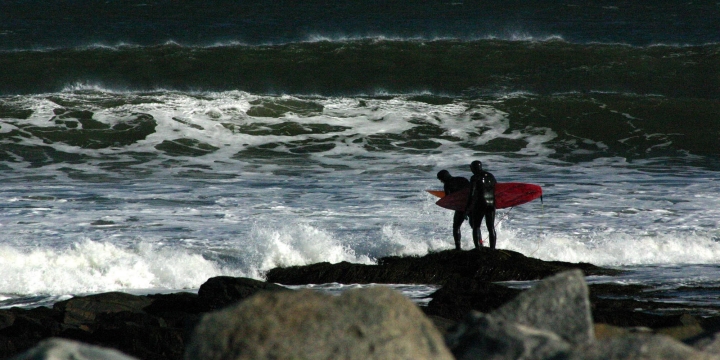 Trick or Treat two surfers negotiate the step off and paddle routine
Photo by Skye Nacel



Clearly a Treat for anyone of us
Photo by Skye Nacel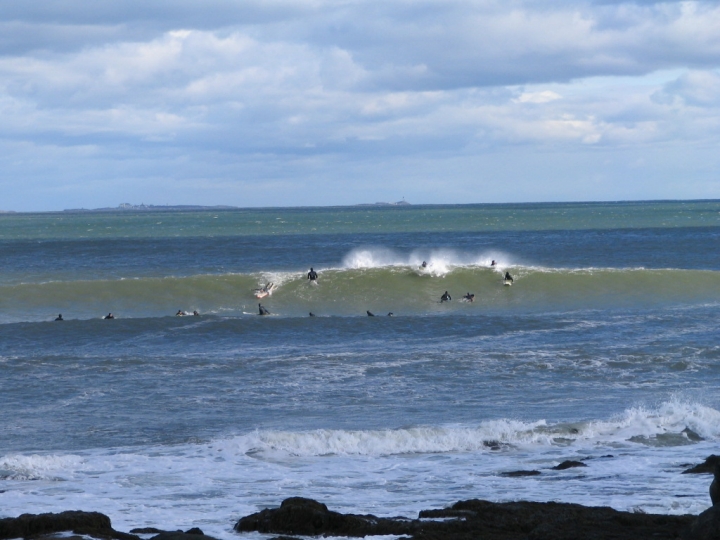 Got Crowds?
Photo by Justin Lamkin




Got Perfection?
Photo by Justin Lamkin


Got Heavy Sections? Look at the upcoming heaving section. Not sure if this is Mike Stanek or Toby?
Photo by Ralph Fatello



Paddle to the peak across the bay, or stay the course at the Hill?
Photo by Ralph Fatello



Behind the peak take-off...dealing with all the elements.
Photo by Ralph Fatello
Today 2005 (below).This Morning at the Wall.
The Wall looks green and clean and sooooo nice...Who Da Guy?
Photo by Ed O'Connell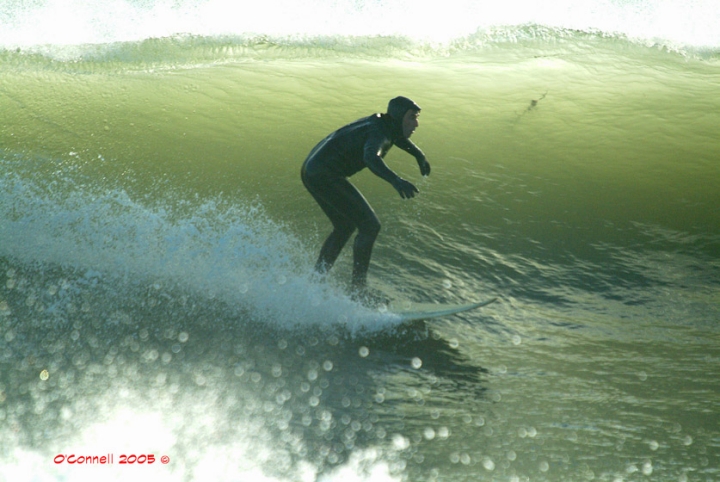 Today 2005 Happy Halloween from the Westies!
The Monster at Mavs... pretty scary even without the teeth!
Photo courtesy of The Phantom

CAPTAIN CHAMBO RIDES AGAIN!
Photo courtesy of The US COAST GUARD