October 23rd, 2005

Last week I finished writing my column at exactly 11:50PM on 10-16-05. I had written a piece on the two Murphy sisters who were tragically killed in an auto accident together. The saddest column I had written to date. The last thing I wrote was "Don't take each day for granted. Don't wait to say I love you, or I'm sorry when it's convenient for you. There may not be another time. Be a good friend, a good brother, a loving husband and father today." Then I shut my computer off and went to bed. Little did I know, that a mere 20 minutes later my life and the lives of my family would suddenly change forever. For at that moment, my beloved father-in-law was suffering from a sudden and massive heart attack. By 12:20AM on October 17, 2005 he would breathe his last breath on this earth. He was only 65 years old. It was such a devastating loss for my wife Cory and our three children. He was the kindest man I have ever known. He was a loving father and the best grandfather. He was more than just a father-in-law to me, He was more like my own father, or a brother to me. He supported all of our kids in their surfing and really enjoyed hearing about all the exotic surf trips we went on and about the contests and new swells. In his travels he always kept in touch via e-mail and phone calls and we saw each other as often as we could. He has seen the surf here in New Hampshire during his many visits.

H e was also the bravest man I have ever known in my life. And I don't say that lightly. I have known some very brave men in my life. Jerry was the bravest. He was awarded some of the nation's highest awards and served in some of our country's most dangerous wars. From Beirut to Bosnia, from Pakistan and Afghanistan to Iraq.

He was loved and admired by all who knew him.
And he will be sorely missed by us all.

And our world, will be less safe without him.

He leaves behind his beautiful adoring wife Jo Ellen.
His daughter, Cory, myself, grandchildren; Gabby, Max and Noelle. His horses Zip and Jake and three Cats.
Plus his many close friends and fellow comrades.

God Bless You Jerry, we will all meet again in a place where the animals roam free and perfect empty waves peel for miles and miles. Where there is no war, but peace and happiness.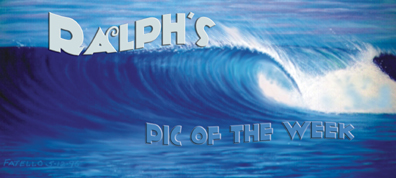 Got good surf pics? Send em off to me directly.
(See link below) Just make sure they're NOT huge files.
In fact if you have any questions about the size, email
me first and I'll write back.
Start shooting crackie!!
Ralph Pic Of The Week
If you want to access the Pic of the week from past weeks click here.
Archives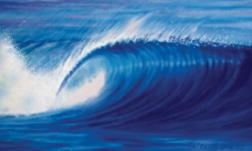 Yesterday 1940 Hampton Beach (Oblivious to The Perfect Surf Behind Them).
Look very closely at this shot. See those perfect waves in the background? Look at em! Nobody's looking. Because nobody surfed in those days. This would be a day for the (WayBack) Time Machine. I mean look at those waves! Perfect Main Beach Summer Surf!
Photo courtesy of Hampton and Hampton Beach Book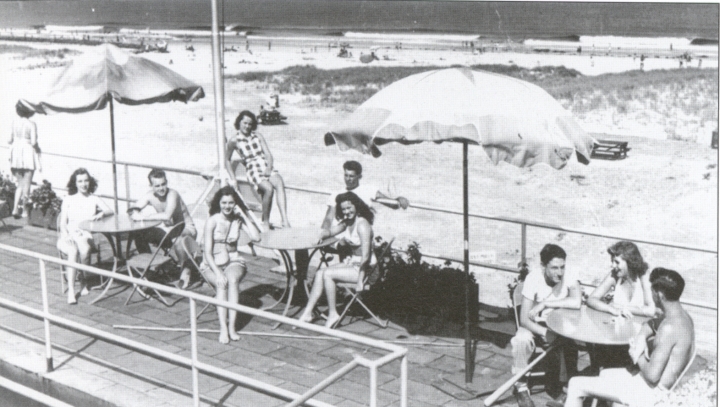 There was surf today and it looked good. Hope you got some. Max and I couldn't bring ourselves to suiting up and taking it on. We're emotionally drained from the events of the whole week.

I do want to take this time to thank all of you who took the time to call, and email, and send us cards. And especially those who visited and comforted my family by all your kind actions during this awful week. I really can't thank you enough. And we won't forget you.

I don't want to bum you all out two weeks in a row so let's talk surf here...There should be surf tomorrow (Monday) and it should be good. Plus it looks like "WILMA" will be screaming by here later in the week. I have to admit, this is the best name so far this year for a Hurricane. Wilma. I always admired Wilma Flintstone.
I mean, Fred was a handful...plus the whole Bedrock scene was funky to say the least. I liked Wilma and Betty and thought they both ruled the roost.

I also heard that the next storm TS Alpha was forming and becoming a reality. This is more good news. Hey maybe this Fall will be...you know like The Winter and The Summer We Just Had. Won't that be something.

I may have to put out a trilogy from Surf-Free-Or-Die this Fall if it does.

You know...
WINTER-05,
SUMMER-05
and FALL-05.

Now That would be a first. And I'd be into turning them out like that too.

Releasing Three Local Movies at once.

We'll see...meanwhile, I'm tired and I'm going surfing tomorrow...Thank God For Surfing.

Surfing heals all wounds.


As always my friends...

Pray for Surf. Pray for Peace. Surf For Fun.

Ralph




Click On Wave to Go Back to The Top.
Today 2005. Last Friday...at the Popular Left...what's it called? Oh Yea..."Left of Beradinis"
The swell looks big and beefy and plenty of room for error. We'll take one please.
Photos courtesy of Tom Bassett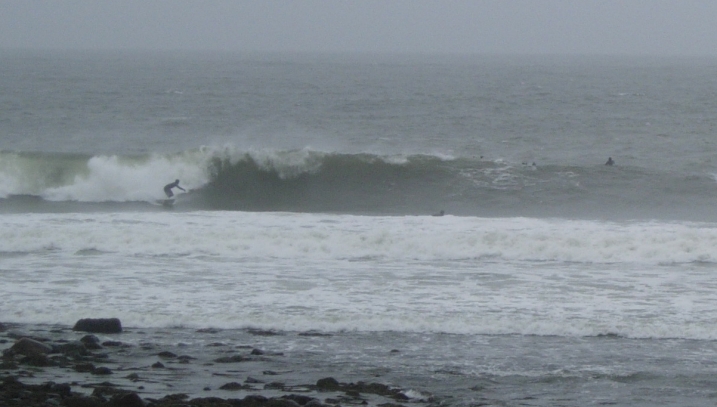 Today 2005.This Past Winter...New Hammy Rider Corey Roy tackles one at the Bay? Which bay? The One on Maui...
The wall looks big and inviting and our boy Roy is getting some!
Photos courtesy of Corey Roy

Today 2005.This Past Winter... on Maui...
Corey Roy getting some drop time!
Photos courtesy of Corey Roy




Today 2005 Last Month in South Africa
This is Jerry, my father-in-law, my wife's father, my kid's Grampy and our country's hero.
Rest In Peace Jerry, you've earned it.
January 9, 1940 - October 17, 2005.
Photo courtesy of Fatello Family