November 28th, 2005
I trust you all had a nice Thanksgiving. Judging from the batch of photos I received you all certainly have something to be Thankful for. That Pre-Thanksgiving Swell looked Sweet. And I ain't talking Sweet Potatoes! Man that swell looked soooo good. I must say that it was difficult for me to see those waves in my email box and being 13 hours away in the mountains of Virginia. I told you all last week I was your sacrificial lamb. I just didn't realize how much it would hurt to see those perfect waves. Max was sick to his stomach too when the first batch of pics downloaded. I know the Nichols clan was away too and I'm sure they heard all about it. The only saving grace for us was knowing that a bunch of you were home for the holiday and got to sample some Turkey Tubes.

I really don't mind though. I've had my share of waves in my lifetime. My kids however, are a different story. They are learning how it feels to be landlocked and away from the ocean. I know alot of you live a decent distance from the ocean and can certainly sympathize with this empty feeling. We were glad that the swell was documented.

So, we bought a new surf vehicle. The new 2006 JEEP Commander. Have you seen one yet? I swear I drove the 13 hours down to Virginia and the 13 hours back and never saw another Commander anywhere. Go figure. We like it. In fact we love it. I guess we're all done with the Mini Vans. Although I must say, the Mini Van is a perfect surf rig. It really is. It's just that my wife was tired of being a Mini Van Mom. So now we're an all JEEP family. We have the Cherokee and the Commander.

It's funny, because NO One knows it's us driving around town. We must look like a new Surf Family imposing on all of your pristine surf breaks. You know how it is. People get used to seeing you in a certain vehicle and recognize you during every swell. With the new vehicle, I think I've been getting the stink eye from some of you. Now why ya gotta be so hurtful?

I guess the Pennsylvania plates are throwing people off. My buddy Geoff Haen (who happens to be one super hot surfer) has a car dealership in PA and has been getting us deals on new vehicles since day one. He drives up from PA and gives us the new vehicle while driving back down to PA with the trade in.
In the interim, if there's a swell running while he's up here dropping off the vehicle... he gets to go surfing. How convenient is that? I think we know the answer to that.

Surfers do, whatever they have to do, to go surfing.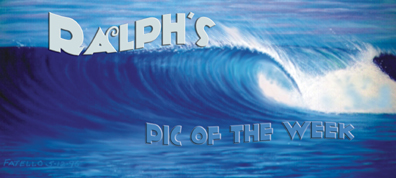 Got good surf pics? Send em off to me directly.
(See link below) Just make sure they're NOT huge files.
In fact if you have any questions about the size, email
me first and I'll write back.
Start shooting crackie!!
Ralph Pic Of The Week
If you want to access the Pic of the week from past weeks click here.
Archives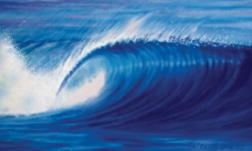 Yesterday 1985 A Greg Smith Water Angle
This photo was taken at the Wall during a late season Hurricane swell. I know a lot of you
out there have no idea who Greg Smith is. That's too bad. Greg just so happens to be one
of the hottest Surfers to ever come out of this area. Don't let that funky yellow wetsuit fool you.
He was absolutely fearless in Big Waves. In fact, he was fearless in just about anything he ever did.
He's a local pioneer and has many friends here on the Seacoast. He lives in Hawaii with is wife.
And yes...he still surfs and yes, he's still fearless in Big Surf.
Photo by Ralph Fatello



Speaking of vehicles. If you want a great vehicle for a great price stop by Northeast Motors on Route 1 in North Hampton. Rick Evans is a surfer and he'll take good care of you. You might know his kids who surf. Matt and Mike. Just tell him Ralph sent ya! You'll get the "bro deal". And, you all know, you can't beat a bro deal.
You do know that right?

Ok what happened to our Patriots on Sunday?

It does look like the ride is over. I guess it had to end sooner or later. I mean 3 out of 4 Superbowls is NOT bad. That's why you'll never hear of me complaining. No sir. Not after they won three dang Superbowls. If any of you ever catches me complaining about the Patriots, feel free to kick me in the gonads. And as you're doing this ghastly deed, remind me of what they did in 2001, 2003 and 2004. Just in case I forgot.

In Bill we trust.

Look I suppose I owe you all an apology. I'm late again getting this page posted. I didn't get home until 11:00PM last night so I never got around to doing the weekly deed. And with all the exceptionally good photos in my mailbox...well, it was crunch time today.

My apologies to all of you who read this wacky column every Monday Morning. I'll try to be more diligent in the future. (I said I'd try...)

Don't Forget ...
The SurfFreeOrDie long awaited Winter Surf movie WINTER 05 will be in the Shops on Dec 1st, 2005. WINTER 05 was shot ENTIRELY in New Hampshire from December 1st 2004-Thru March 31st 2005. It features all New England Surfers with some of the BIGGEST Surf ever photographed in New England.

And don't forget this too!
The second release from SurfFreeOrDie... SUMMER 05 will be in the shops on DECEMBER 7th 2005!
SUMMER 05 was shot in New England and Cape Hatteras from June 1st thru September 30th 2005.
SUMMER 05 features New England Surfers/East Coast Surfers surfing GREAT Summer Waves.
Look for a Sneak Preview Showing sometime around the 17th of December...

Remember...Surfing heals all wounds.

As always my friends...Pray for Surf. Pray for Peace. Surf For Fun.
Ralph




Click On Wave to Go Back to The Top.
Today 2005. Oh yea The Westies Checking Back In...
New England transplant Tony Szabo sent this in this week.
A Steamers set moving in like a freight train...
Photo by Tony Szabo



Today 2005. Westies Got Waves
More mystery shots from the infamous Phantom.
Photos courtesy of the Phantom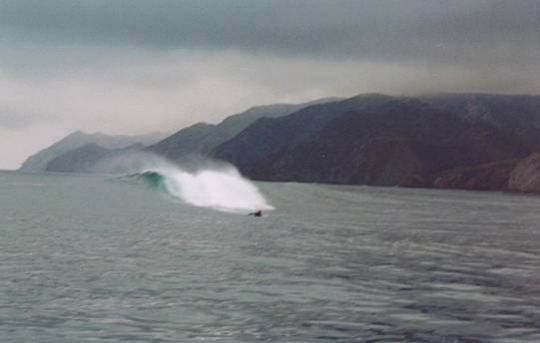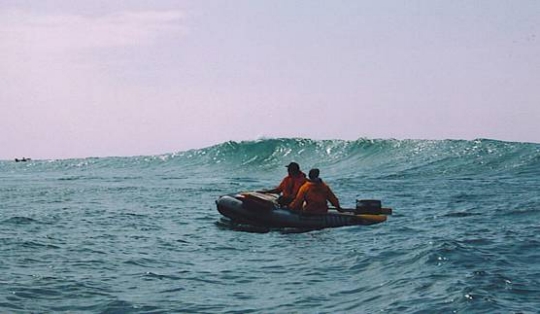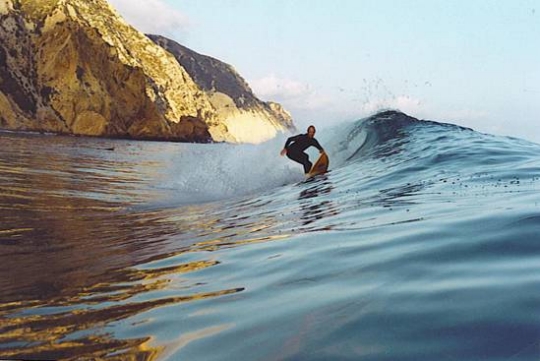 Today 2005. Did you get stuffed on Thanksgiving?
Photo by John Carden


Today 2005. The Pre Thanksgiving Turkey Tube Swell
Here's a series of photos from that classic swell last week. To see the whole batch from each photographer just follow directions and click on the photo from each photographer.



Click on this photo (above) to see more of John Carden's Gallery of The Turkey Swell


Today 2005. More Turkey Stills
Just click on the photo (below) for the complete Nick LaVecchia Turkey Day Gallery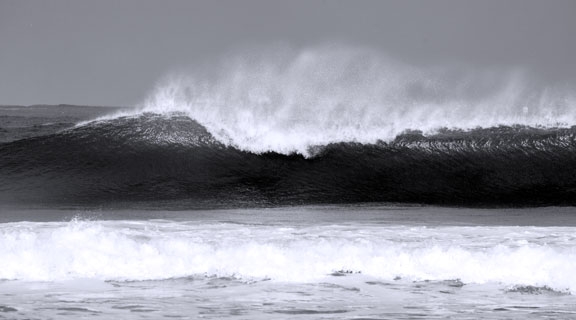 Click on this photo (above) to see more of Nick LaVecchia's Gallery of The Turkey Swell



Today 2005. More Turkey Time Surfing
Just click on the photo (below) for the complete Skye Nacel Gallery




Click on this photo (above) to see more of Skye Nacel's Gallery of The Turkey Swell