May 15th, 2005

Hard to believe there were no waves this weekend. I don't mean to sound spoiled or anything, but... we were all kind of getting used to having waves every weekend. Actually, there were waves right up until Wednesday morning and truth be told, Tuesday was one of the all-time best Spring Days I can ever recall. Glassy and warm with a bright shining sun. Head high sets. Perfect. Still, not having waves on the weekend just don't seem right. Speaking of last week's waves, anybody else notice the overabundance of active sea life out in the line-ups? There were a few moments there when I didn't know what was about to surface next to me. There was one in particular, that moved some serious water. I never saw it. Just the aftermath of the water moving around. I was alone at the time. I was never frightened or anything, just curious as to what moved all that water around. My guess is,it was probably a Seal.

We all just got back in from Ray Hackett's Memorial Paddle (see below). It was well attended and very well supported by the local Surf Shops and the surfing community at large. Ray's family was there including his wife Claudia, sons Charlie and Dan (who both surf) his brother Bob, and a handful of nephews and grand nephews and nieces who love the ocean and surfing. We said some nice things about Ray. I had written a poem in the late afternoon while thinking about what I was going to say. Please bear with me here. I am not a poet. But these words seemed to sum up what Ray was to all of us. If you wouldn't mind I'd like to share them with you.

Thru The Lens of Ray's Camera
By Ralph Fatello
May 15, 2005
Thru the lens of Ray's camera, he'd capture you all
Standing high in the pocket, or watching you fall
From Straws to the Rocks and everywhere in between
He'd pull up in his blue wagon and capture each scene
From cold wet spring days, to the hot summer haze,
to early Fall perfection, and sub zero winter days
He'd stand on the shoreline shooting each ride,
With a running commentary, that was Ray's style
He cared not from where you came, or who's
shop you rode for,
To Ray, you were all equal and to him,
you were all hardcore
Thru the lens of Ray's camera, he shot us all
Shortboaders, boogieboarders
and Longboarders who stood tall
So now, with the widest shot, from heaven above
Ray with his hand held, still captures each swell
When the next big storm, moves up the coast,
Think of Ray Hackett and offer this toast
All the good times we'd share
and all the friends that we've met
Thru the lens of Ray's Camera,
we'll never forget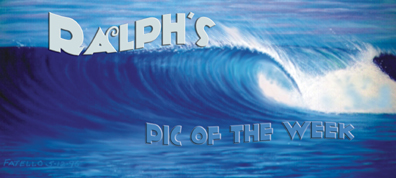 If you got good surf pics send em off to me directly.
Just make sure they're NOT huge files. In fact if you have any questions about the size, email me first and I'll write back. Start shooting crackie!!
Ralph Pic Of The Week
If you want to access the Pic of the week from past weeks click here.
Archives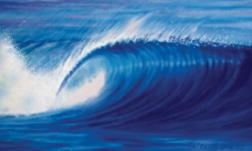 Yesterday 1985. Dan The Man Granahan carves a gouge at the Wall
This photo is 20 years old? Whoa. Where has the time gone? I remember this day. I was shooting with one of those earlier model Minolta Water Cameras. They were fun to use in those days. But the quality was never that good. I still like the hazy image you'd get from using one. I think I still have it somewhere. Jack commented on how patient Dan is in the water. He can wait for the right wave like a Lion on the Serengetti waiting for the right Wilde Beast to walk by. *Interesting side Note. Dan and his wife Sue dropped by my house this last Tuesday with a photo they had found of my old dog Caley. My dog had passed away in 1989. She lived with me for many years and was (believe it or not) a Surfer. My dog surfed. It's true. But that's another story. The point is they had this photo of my old dog that they claimed kept popping up around their home. They needed to get the picture to me once and for all. The kicker? Tuesday was May 10th. When Sue handed me the photo I said to her, "Do you know what this day is?" She answered "No." like I knew she would. "It's May 10th." I said, "My dog Caley was born on this day in 1974." Now what are the chances of that happening?
Photo by Ralph Fatello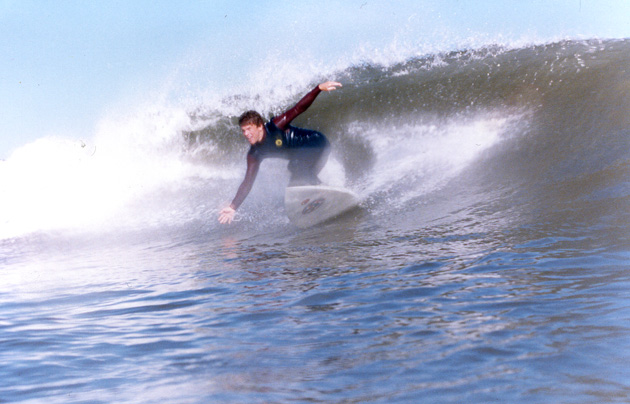 Last week I made the comment "What is wrong with us surfers?" This week, after witnessing this touching paddle for Ray. I want to say what is right with surfers. I saw goodness today in my fellow wave riders. In both young and old. The bond that brings us all together is so strong that it can never be broken. As long as we all surf here and share these waves with each other. This brotherhood (and sisterhood) will always be there. I saw it today and it made me feel good about our surf community. So again, on behalf of the Hackett family and the attending surfers, including Dave Cropper Cinnamon Rainbows, Steve O'hara Pioneers, Mike Paugh Zapstix, Lenny Nichols NNE-ESA and all the close friends of Ray Hackett we thank you all.

Don't forget to check out the Surf Flick FAIR BITS tomorrow night at the IOKA in Exeter. Dave's band Kings Highway is playing before the movie. I wish I could be there (Believe me I do) with you all, but I have a previous National commitment that I can't get out of. But, I will be there in spirit. I hate missing Surf Movies. I think it's so cool that they have brought this bygone era of Surf Theater movement back. All you older guys know what I'm talking about. It used to be the coolest thing to attend a surf movie with all your buds. We'd wait months for a movie to come around when I was a grom. It was always a big deal when they did. I'm so stoked to have my kids re-live some of the Surf Movie buzz that I had when I was their age.

It's also why I still have showings of my own releases. I'll be showing my latest WINTER 05 in the next few weeks so stay tuned. Meanwhile get out there and support the Surf Flick scene and support your local rock and roll acts.

The local contingent of competitive Surfers are heading down for the ESA Northeast Regionals in Montauk this week, May 20, 21 and 22. Director Lenny Nichols has quite a crew of competitors. Lenny, Nohea and Julia Nichols, Max Fatello, Jesse Gould, Kevin, Leah and Kody Grondin, Casey Lockwood, Mike Paugh, Mitch Repucci and one of the YOUNGEST Competitors EVER...KAI "I'm King Of The World" NICHOLS! How young is Kai? He's 5 years old. That has GOT to be some kind of record (locally) for that age.Good luck to the whole crew. REMEMBER to REPRESENT!

*Don't forget, my column will be a day late next week. I'll be shooting the action there and we don't get back until Monday.

ESM magazine's review of my new movie (take a look see) 13POINT5
has prompted a bump in sales and interest. I guess some people are still finding out that we get surf up here in New England. And not just surf...good Surf...no, GREAT WORLD CLASS SURF!
I am grateful for the review.

If you have NOT seen a ESM issue recently pick one up. They RULE.

Thanks again to all who attended the Memorial Paddle for Ray Hackett. It was an honorable and fitting Surfer's Send Off.


As always my friends...Pray for Surf. Pray for Peace. Surf For Fun.

Ralph




Click On Wave to Go Back to The Top.
Today 2005. Ray's Memorial Paddle May 15, 2005 at 5:00PM
Taken at 5:00PM today at the Memorial Paddle for Ray Hackett.
Photo by Cory Fatello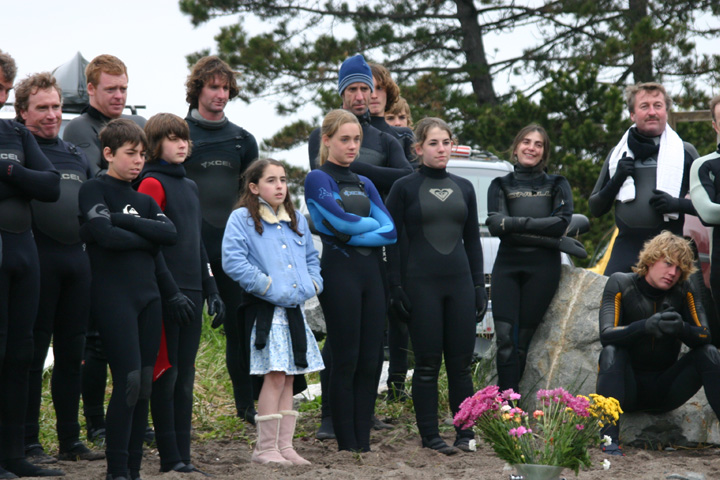 The many faces of Ray seen at the Memorial Paddle for Ray Hackett.
Photo by Kim Grondin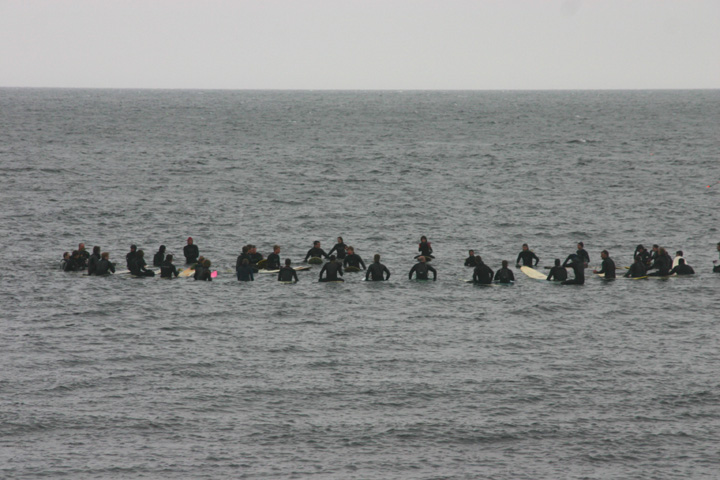 The Circle will NEVER be broken 5:30PM today at the Memorial Paddle for Ray Hackett.
Photo by Kim Grondin
Today 2005. Another look at the Mothers Day Swell May 8, 2005
This photo is the prelude to last week's barrel shot of Mike Moran. Mike setting up nicely.
Photo by John Featherman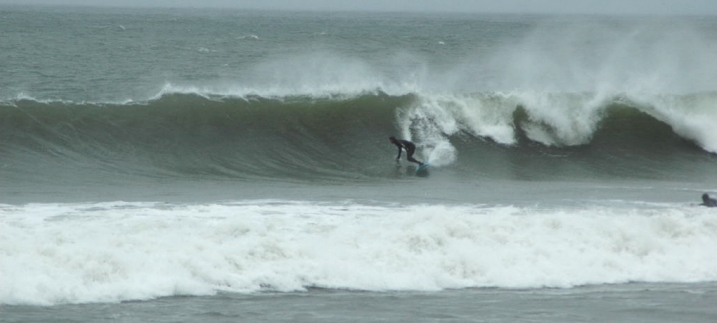 Today 2005. Taking the Left on Mothers Day May 8, 2005
Unknown Goofy footer late for the Mother's Day gathering at his home.
Photo by John Featherman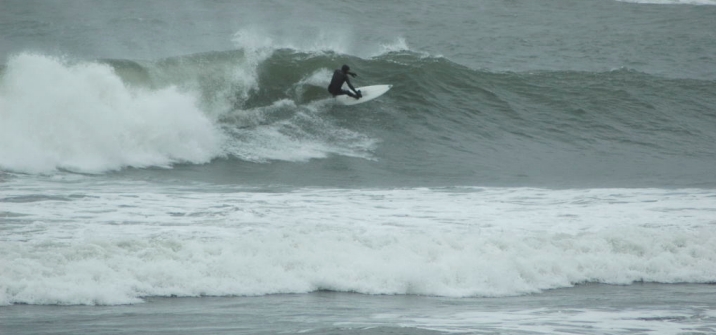 Today 2005. Last week in Florida
These look inviting. Very inviting. I've been invited to surf here. I may just take up the invite next year.
Photos courtesy of Phil Beauchesne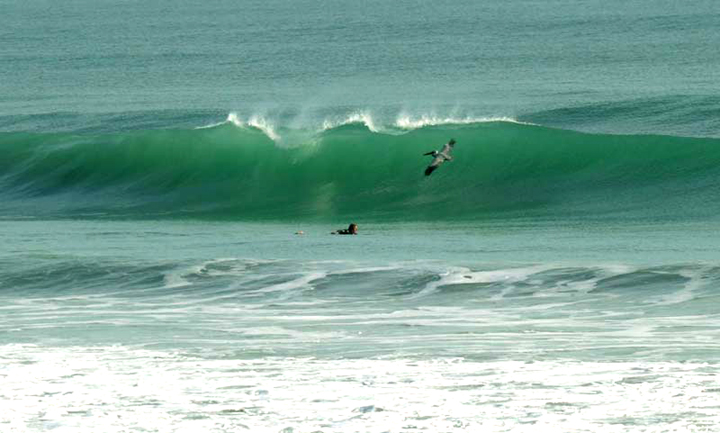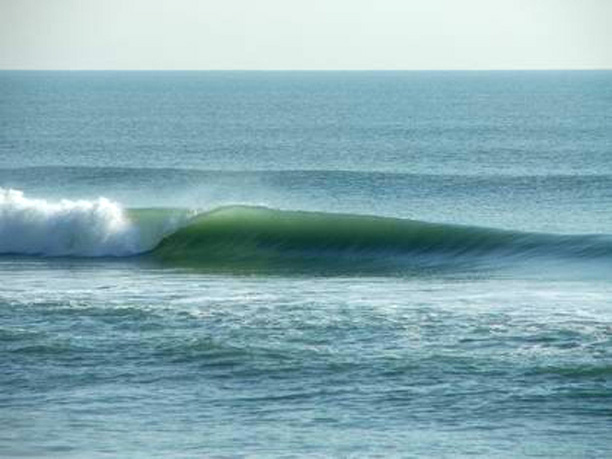 Today 2005. Fiji Perfection Meets Big Blue and Mr "D"
This photo comes from one of my "Westie" buddies on the West Coast. Since I've been back in contact with my good friend Jeff Chamberlain, I've made quite a few new friends out there. Doug Hendry is one of them. Doug's a great guy. In fact, they all remind me of you guys around here. Surfers are the same almost everywhere in the world. It's all part of that bond I was writing about earlier. Doug and Scott "Wally" (another good friend) scored some GREAT surf at a Secret location in Fiji...no it ain't Tavarua...where is it?...Excuse me, while I blow this coffee out of my nose! Dudes I can't tell ya that! Come on...
Photos courtesy of D. Hendry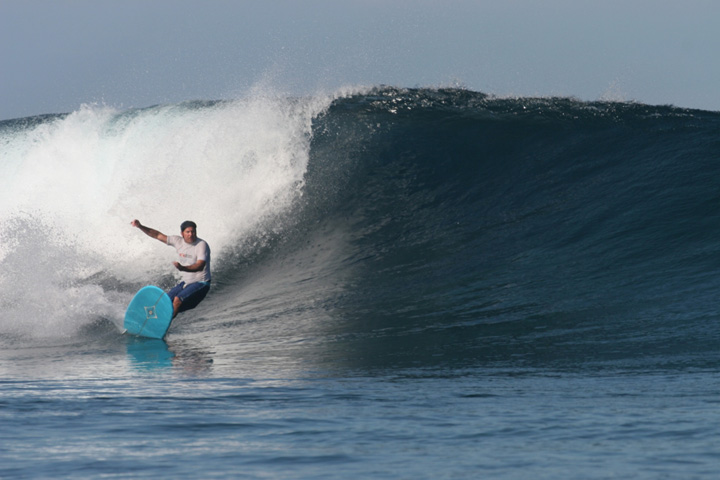 Today 2005. Captain Chambo on the Hunt

This photo says it all. These guys are the real deal. They build these little custom boats and hunt for waves where no other man would dare look. Do they find any? What do you think? Jeff Chamberlain hunting for Humpbacks on the West Coast.
Photo courtesy of The Phantom