March 5th, 2006

February vacation week, is typically a time that we all look forward to. By we, I mean my family, or my immediate family. My wife and our three kids. And like all New England Surf families, we try to plan our vacations around Surfing. The older the kids get, the easier that becomes. For instance, the last three years have seen us vacation in Costa Rica, Puerto Rico and California. Don't get me wrong, we did our time in Disney World when the kids were very young. But now that they are all teenagers, and into Surfing, we try and get to the Surf zones. We had a great Surf plan this year. In fact, we had several surf plans this year. The first being... the North Shore of Oahu. I thought it was time for the kids to give that stretch of coastline a shot. Having been there many times myself over the years, I figured, I had it down to where, we could get waves without getting anyone hurt. Our second plan was Puerto Rico. That's a no brainer for anyone who's ever been there. The North West side of the Island has great surf. Especially for a cold New England Surf Family. Finally, our third plan was Florida. Now, before any of you snicker at that prospect, think about this. It's only 2 hours away by plane, and it's about 50 degrees warmer, both in and out of the water. And...they do get waves. So there it was, our three choices for our family February vacation.
Hawaii? Puerto Rico? Or...Florida?
Well, long story short. We nixed all of the above and went snowboarding instead. That's right. We spent the week at Loon Mountain in Lincoln, NH. And you know what? We had a blast. We made the best of each day, and we were fortunate to get great conditions to boot.
Snowboarding can be just like surfing. If you use your imagination, it's really quite easy. Each drop and turn, clearly resembles surfing in my mind. I'm not into the jumps and tricks, like a lot of the kids are, but, I can certainly appreciate the parallels to surfing. We usually snow board along the edges, where the powder is. We also duck under the occasional branch, that looks like a hollow section on a wave. We're surfing on snow, and using our imaginations. It was however, cold on a couple of those days and that was a bit uncomfortable. But, for the most part, it was sunny and clear, and the packed powder conditions were ideal for what we had come to do. And that was simply to, Surf Down The Mountain.
Was it tropical paradise? No. Was it Surfing? No. Was it affordable? Yes. Very much so. We saved a bundle (and we didn't have to switch to GEIKO). Was it fun? Hell yes. Will we do this every year? Yes and no. Look, we live in an area, where we are able to Surf and Snowboard in the same day, let alone the same week.

This is New England. We have it all...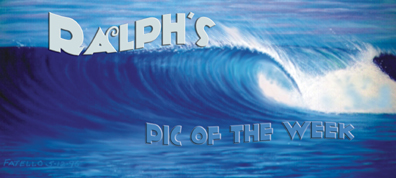 Got good surf pics? Send em off to me directly.
(See link below) Just make sure they're NOT huge files.
In fact if you have any questions about the size, email
me first and I'll write back.
Start shooting crackie!!
Ralph Pic Of The Week
If you want to access the Pic of the week from past weeks click here.
Archives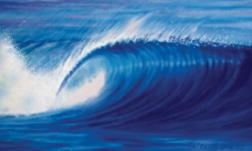 Yesterday 1985- Harry Manzi at the Wall
This photo is from the same session as last week's photo of Gary Ritchie. Harry Manzi is a local surfer who is, hands down, one of the funniest surfers on our entire coast. How funny is Harry? Well, at a recent surf gathering for Lenny Nichol's 50th B-day party, he had me laughing so hard, that I cried, and almost cracked some ribs. Harry has recently found the surf stoke again after being away from the surf scene for the past few years. Look for him in the water this summer, and whatever you do don't get him going, because he could hurt you with his sense of humor.
Photo by SFOD R. Fatello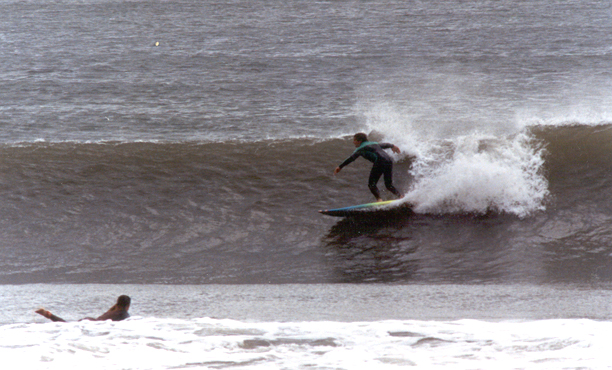 There is more sad news to share with you. There's been another loss suffered in our surf community. Chris "Legs" Laganas lost his dad this past week. Peter Laganas had been suffering from diabetes for quite some time. I remember talking with Chris about his dad, when I was involved in my year long, "Catch a Wave For Gus" Surf Campaign for my father. Chris's dad, passed away on Monday, February 27. Chris is a well known, Surfer and great Hockey Player from the area. He's also a Hampton Lifeguard. Our most sincere and heartfelt condolences go out to the Laganas family during this time of sadness. Rest in Peace Mr. Laganas...

This weekly column, has become more than just a surf column. It's become a small local newsletter for many surfers who now live in other parts of the country and the world. So, from time to time, if it seems like, it's become something more than just surfing. Well, it has. Surfing is clearly the root, of all that I share with you. But, to me, it's more than just surfing. It's our lives. And sometimes, our lives hit a few bumps in the road. That's reality. And when it happens, I will write about it. Because you need to know. And, I think you want to know. So get used to it. I will let you know about all of it. Births and deaths, and everything else in between. Maybe, I should change it from Ralph's Pic of The Week to The Cinnamon Rainbows Weekly Gazette...nah...Forget about it.

OK. PAY ATTENTION CLASS. I'm asking all the SURF ARTISTS in the area (and beyond) to submit to me some of their Surf Related Art Work for a Special SURF ART Column at a future date to be named. The art can be any medium (except photography). Pen and Ink, pencil, charcoal, Oils, acrylics, water color, carvings, sculptures...etc etc. It also needs to be in a digital file format. I'd prefer a JPEG file, but will accept a PDF. I need to know the name of the piece and the artist's name. I would also like to keep the amount of art from each artist to a minimum of 3 to 5 pieces. Please don't send me a dozen pieces. And PLEASE keep each file you send under a meg in size or around 300k. If you have any questions, drop me an email.
Ralph Pic Of The Week or send me a CD with your art to:
Ralph Fatello
3 Marston Way
Hampton, NH 03842

Please consider joining the Local Chapter of the ESA. Especially if you have kids who are interested in Surfing. It's great fun for the whole family and it's a great way to spend some fun times at the beach with family and friends. Click here for more NNE-ESA.org

Remember...Surfing heals all wounds.
As always my friends...Pray for Surf.
Pray for Peace. Surf For Fun.

Ralph




Click On Wave to Go Back to The Top.
Today 2006 Local Surfers/Snowboarders at Loon Mountain This past week.
From this past week. February vacation in the snow...we know it's not for everyone...but it was a fun alternative to surfing.
Photo by SFOD R. Fatello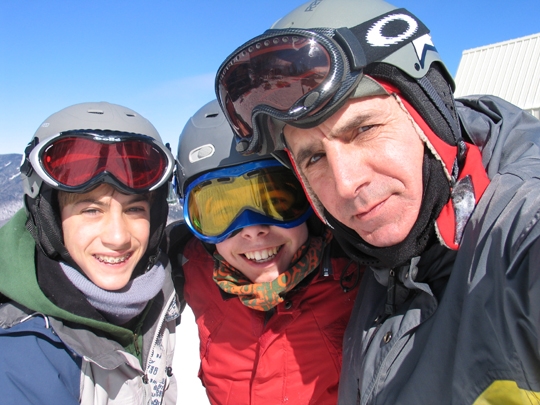 Kody, Mackey V and yours truly in a self portrait on the peak.



Mackey V drops into a nice left. Come on, use your imagination!
Photo by SFOD R. Fatello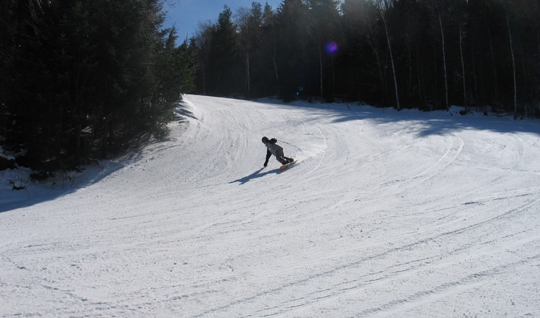 Tell me you can't see the surfing parallels in this shot of Kody Grondin surfing down this nice right hander.
Photo by SFOD R. Fatello

Today 2006 Somewhere in Central California
It's hard to imagine a wave more perfect than this. Maybe not, but, it's hard to pass something like this up if you
actually get the chance to sample it...take it all in...it's real and it's almost inaccessible.
Photos courtesy of The Phantom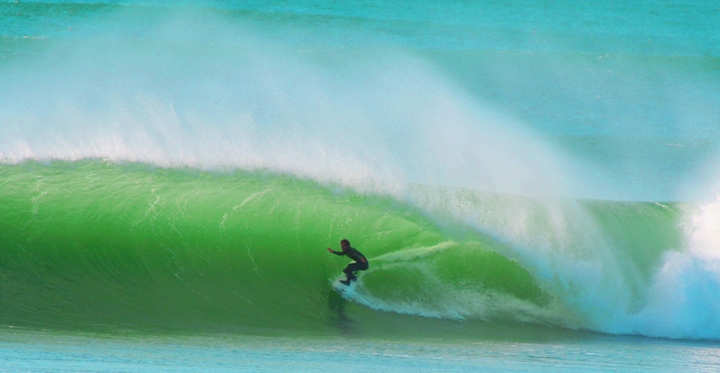 Same spot . I like the bird flying by out the back looking for food and not caring at all about this beautiful wave.


Today 2006 Super Bank in OZ
Try to imagine coming off the bottom on a wave like this. Think there's a barrel up ahead? What would you do?
Hit the brakes for the ultimate barrel, or step on the gas, and pray you make it through this next section?
Photo courtesy of Johnny Wallbridge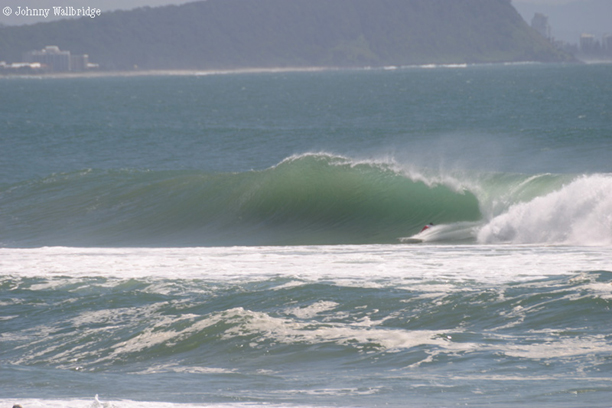 2006 Here Today-Gone Tomorrow ...the late Kammies Market
This was an icon on the North Shore of Oahu...but it's no longer. For those who know of this spot it's another
sign of the times... Photo courtesy of Jeff Crawford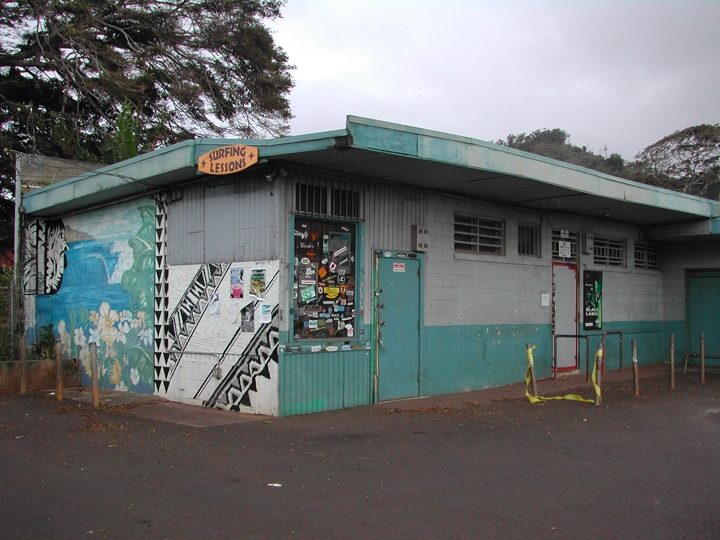 Today 2006 PARTING SHOT ..."Who You Calling BIG Sucka?"
Surfing for the most part, is a sport that's so demanding on how good of physical shape you're in. Look, most of us try to keep ourselves in some kind of healthy shape, because the sport is so demanding and dependent on your buoyancy. Then you see something like this, and you think to yourself...maybe I can eat that whole pie tonight..I mean what the hell!
Photo courtesy of The Phantom