Today 2006 A Series of Hollow Waves from today...
From today, each one of these barrels are a different wave. Look how hollow these waves are. All you Cali boys who used to live here in NE show these waves to your friends. Here's your proof!
Video Frame Grabs by SFOD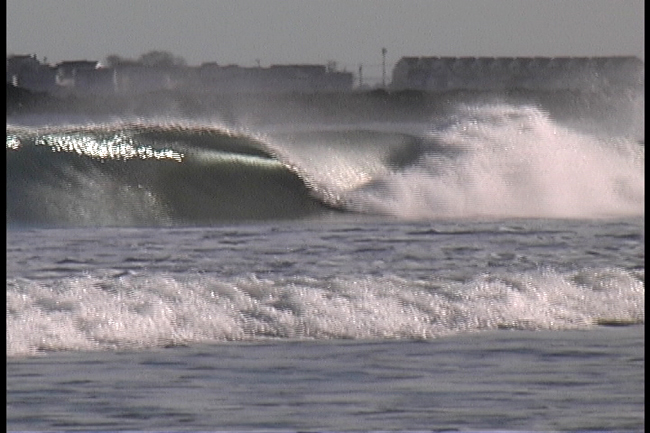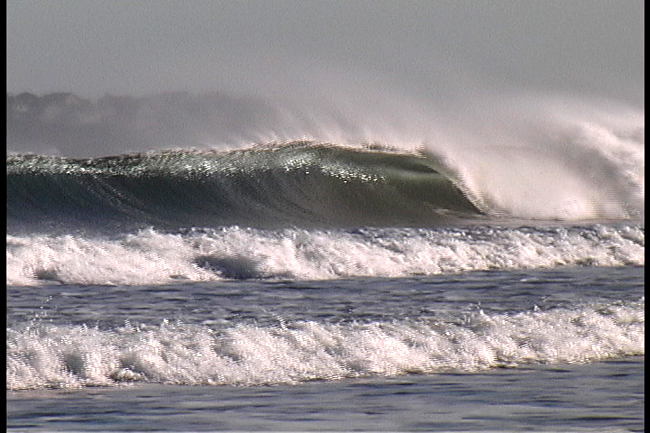 Just How Big and hollow was it????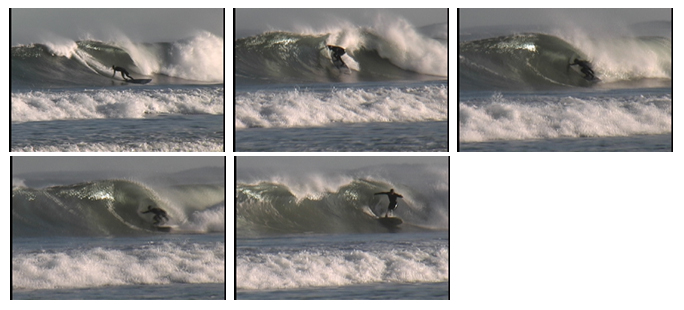 How big and hollow was it there? Here's Mike Moran with the answer.
(see below for a Close-up of a different Moran Barrel)
Video Frame grabs by SFOD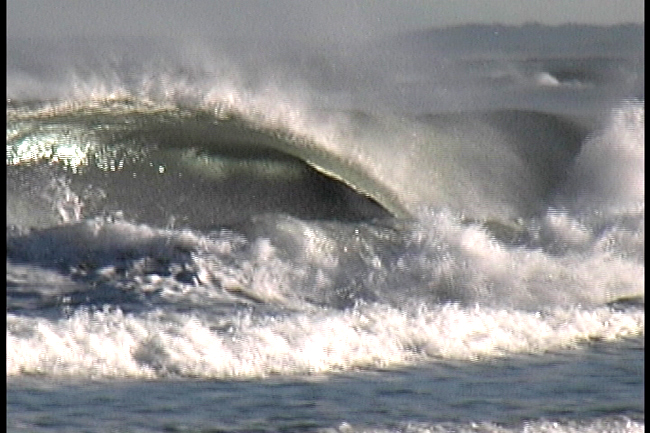 Believe it or not...Mike Moran is in this wave standing on his Longboard....did he make it?
Video Frame grab by SFOD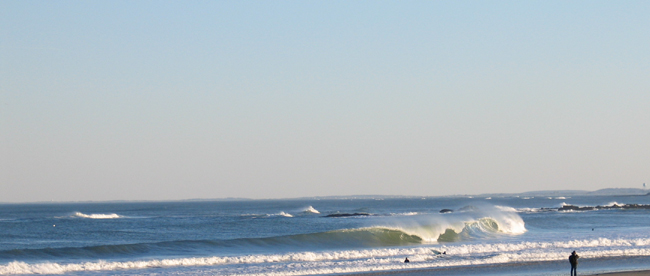 Different view of the same spot, but shot with a different camera. Head high and hollow.
Photo by SFOD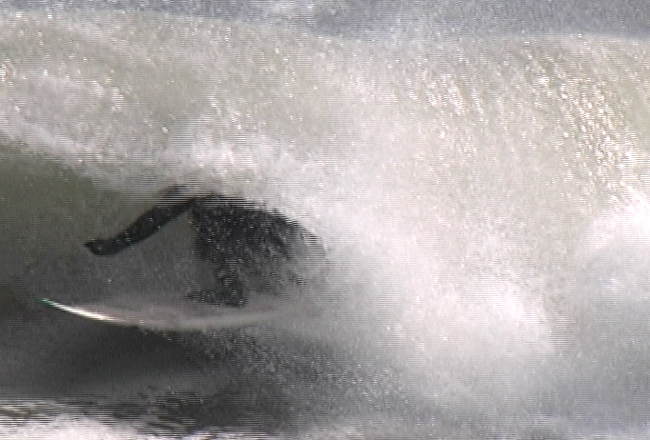 Todd Ross in a hole at a different New England spot. Like I said, it was hollow all day long....
Video Frame Grab by SFOD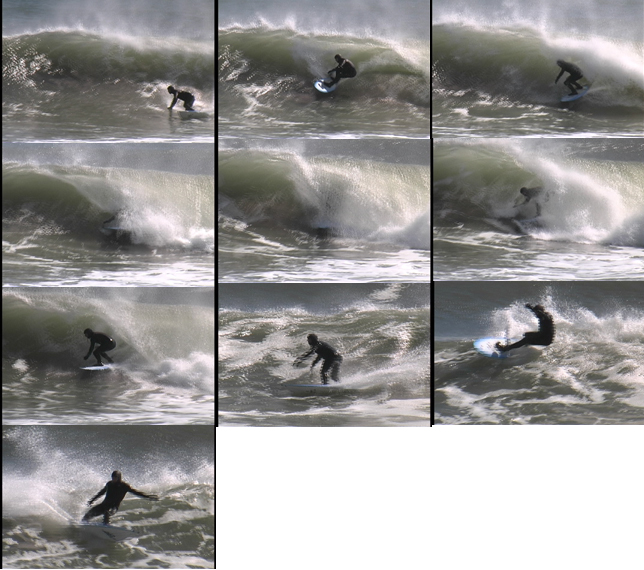 Some may differ with this opinion but...Keven Grondin is ONE of the BEST Barrel Riders in all of New England.
And the proof is in the pudding.
Video Frame Grabs by SFOD

Today 2006 John Carden's March Madness Shizzle
Corey lays into this lefthander like he did all day long during this swell. Corey
only surfed 7 hours on Monday March 27, 2006.
Photo courtesy of John Carden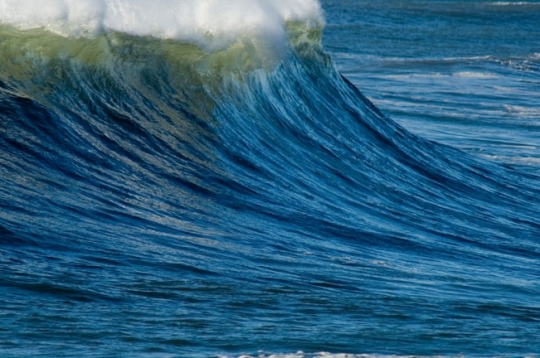 Click on this wave (above) for more of Johnny C's visual candy...well...whatcha waiting fer? Click this beeatch!
Photo courtesy of John Carden


Today 2006 Some couldn't wait for the Flat Spell to end.
Local boy Max Moody found this Play Negra wave to his liking. Warm and fun. Photo courtesy of Max Moody