March 12th, 2006

And then...it was Spring! Was that wild or what? I mean the weather this week. Friday in particular. It was so typical of our crazy New England weather patterns you'd think we'd get used to them by now. But we're not. We all freaked out in our own subtle ways. Max and I went surfing. The surf wasn't that good, but we figured as warm as it was outside, we needed to hit the beach. It turned out to be OK after all. What's that old saying "A bad surfing is better than a good day working" or something like that. As warm as it was outside, the water temps were still a tad chilly.
It just seemed odd, this sudden rise in air temps. Because, as we were experiencing our warm weather, the West Coast gang was getting the opposite end of the spectrum. They Got Snow! And they FREAKED Out! I got more photos of the rare occurrence that I stopped looking at half of them. But here's the kicker. It wasn't more than and inch or two. And they were acting like it was the Blizzard of 78 or something. I mean COME ON! You call that snow? My brothers and sisters, you don't know what snow is. That 1 to 2" is hardly something to get worked up about. Out here in New England we don't even consider it snow unless it gets over 6"...Seriously 1-2" that's called a dusting out here. That's called...well, we don't call it anything. You know, we don't even talk about it. But, you Westies went crazy. And I saw on the news this morning, that a bunch of you panicked, and caused a major pile up on the highway because of it. Unfortunately, two people lost their lives. Now that's a tragedy. Freaking out over an inch of snow? That's embarrassing. What the hell would you do if a dam foot of the white stuff fell on you? Would it be a Natural Disaster? Would you call in the National Guard? Would there be wide spread looting? It sounds like it would be the end of the world for you all. Calm down people...it's a freaking dusting of snow. By the time your California Sun comes back out it will be gone.

I bet the only ones who didn't panic out there were the New England Transplants. They probably chuckled at the over reactions of all the West Coast Wooses. Or they became homesick after seeing it. So, you Snowbound Westies...Get over it.

Speaking of transplants, my man Stan Chew is down south somewhere in the tropics and he's working on putting together a surf camp that will cater to a lot of you here in New England. This Tropical Paradise will be revealed at a later date, but suffice to say, it is pristine and it is wide open and devoid of any crowds. Stan sent me some photos (featured below) and from what I can see and hear...it's pretty dam good. In fact, it's real good. And I for one, can't wait to get down there to sample some of those tropical nuggets with my family and friends. Nothing like a remote tropical getaway, with perfect, uncrowded surf, well within a semi short plane ride from here...so stay tuned my friends,
and you will all soon see, what Stan The Man has up his sleeve.
Have any of you seen the movie UNSALTED? It's about surfing in the Great Lakes. Really well done and quite an interesting story line. Watching the movie last weekend, it reminded me a little about what it was like surfing around here many years ago. There was a time when Surfing in New England was the equivalent of Surfing in the Great Lakes. People just didn't think we had surf back in those days, and what surf they thought we had, must of been, terrible, junky conditions. Well, we all now know, that New England does in fact have surf, and at times, we have World Class Surf. I could see many parallels to the Great Lakes surf scene. Although, I will say, that we do get better waves than they do. But, their stoke is as real, as any surf stoke I've ever witnessed anywhere in this big Surf World we all live in. The stoke of Surfers in the Great Lakes was quite refreshing to see. It brought it all back to the one common thread we all share...and that is...Surfing is Fun and it's supposed to be Fun, No matter where you surf.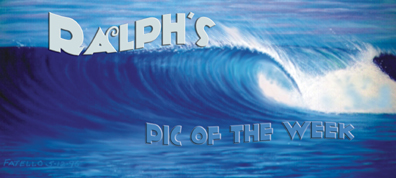 Got good surf pics? Send em off to me directly.
(See link below) Just make sure they're NOT huge files.
In fact if you have any questions about the size, email
me first and I'll write back.
Start shooting crackie!!
Ralph Pic Of The Week
If you want to access the Pic of the week from past weeks click here.
Archives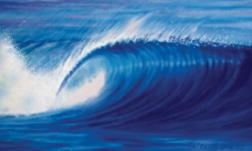 Yesterday 1978- Sam George Slices a Nice Piece of Little Apple Bay
This is a photo that I took of Sam George on trip that JT and I went on back in 78...at the time, Sam was, hands down, the hottest Surfer any of us had ever seen in person. I mean, he was a freak. He could do it all back then. He made us look like we were all on training wheels out there. Faster and quicker. Steeper and deeper. Sam was the man. He and his buddy Jeff Chamberlain left their Central Californian mark on that Tropical Isle, and they left their mark on JT and I...of course, we also affected them in many ways as well. For one, Sam got more mileage out of my Monkey story than I ever thought possible...what Monkey story? That's for another time my friends. Meanwhile, look at this timeless move from a surfer, who to this day, can still create lines and moods in and out of the water, with the very best of them.
Photo by SFOD R. Fatello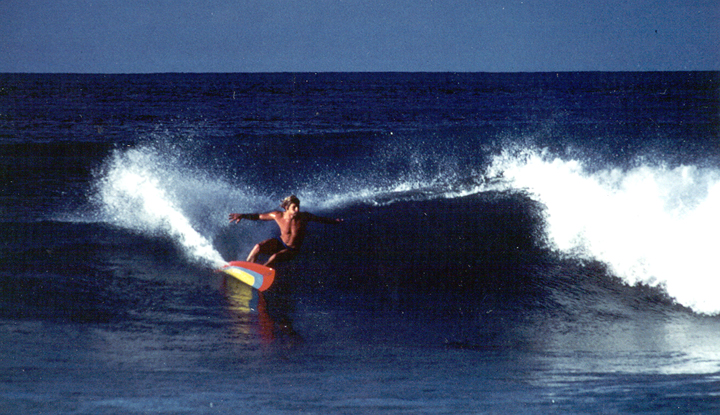 Yesterday 1978- Moria Daly at the Wall
Moira was a true gem of a person. Everyone who knew her, will testify to that. Gone way before her time, she is still the person I think of, when I think of someone who lived and loved the New England Surf Scene. She was an icon at the Wall during the 70's and she is still missed and loved by those who knew her and loved her. Choogumbi Moira...
Photo by SFOD R. Fatello
This column is once again reporting the passing of another Surfer Connection loss. Bill Hartford Sr a Korean War Vet who served aboard a US NAVY Destroyer during the War passed away. His son Billy ( a local surfer) and his girl friend Marie and Bill Sr's daughter Karen are locals who surf here and hang out here throughout the year. Their parents are Beach People who love the Ocean and in fact, Karen told me that one of the things that her dad Bill Sr did before he passed away, was to request a drive by the ocean one last time. I thought that was so sweet. To see and smell the Ocean one last time. I mean, who among us would not want to do that? See, Smell, and touch the Ocean one more time before you make that final transition. May Billy Hartford Sr Rest In Peace and may he meet up with some of his departed "Tin Can" Comrades. Rest in Peace Sir, and May God Bless your entire family and many friends.

Last week I posted a photo of Harry Manzi in the Yesterday slot. Turns out, unbeknownst to me, at that very moment, Harry had broken his leg in two places due to a tragic slip and fall on some ice. From all of us in the Surf Community, we wish Harry a speedy recovery and look forward to his return to the Ocean.

OK what is up with the Wacky Sports World this week? I'm talking about Barry Bonds and his alleged Steroid use. Should he be stripped of his titles, if this all proves to be true? My gut feeling is, yes he should. But, what if the pitcher who was throwing to Bonds, was also on Steroids? Kind of like a catch 22 here. My solution is simple. Why not have a Juiced Up Division? You know. Why not let those who want it, get all jacked up on Roids and perform their super human feats? And we (as fans) can watch all kinds of amazing sports on TV! Wouldn't that be something? The Roided Up Baseball, Basketball, Football and Golf sports shows would be wild. They could have their own separate divisions in each major sport. There's the regular, normal division and then, there's the Roided Up Jacked out of their minds division! Would that be something worth watching? My guess is yes. Yes it would. They could have their own cable station, ROID TV.

And one more thing. What is going on with the Patriots and Willie McGinest and Adam Vinatieri? Please don't let these icons move on to some other team Mr Kraft. Adam is such a huge part of this team as is Willie. Don't let these guys walk away...because you know dam well some other team will scoop them up, and they will come back, to bite you in the rump!

REMEMBER. I'm asking all the SURF ARTISTS in the area (and beyond) to submit to me some of their Surf Related Art Work for a Special SURF ART Column at a future date to be named. The art can be any medium (except photography). Pen and Ink, pencil, charcoal, Oils, acrylics, water color, carvings, sculptures...etc etc. It also needs to be in a digital file format. I'd prefer a JPEG file, but will accept a PDF. I need to know the name of the piece and the artist's name. I would also like to keep the amount of art from each artist to a minimum of 3 to 5 pieces. Please don't send me a dozen pieces. And PLEASE keep each file you send under a meg in size or around 300k. If you have any questions, drop me an email. Ralph Pic Of The Week or send me a CD with your art to:
Ralph Fatello
3 Marston Way
Hampton, NH 03842

Please consider joining the Local Chapter of the ESA. Especially if you have kids who are interested in Surfing. It's great fun for the whole family and it's a great way to spend some fun times at the beach with family and friends. Click here for more NNE-ESA.org

Happy Saint Patty's Day To ALL this Friday!

Remember...Surfing heals all wounds.
As always my friends...Pray for Surf.
Pray for Peace. Surf For Fun.

Ralph




Click On Wave to Go Back to The Top.
Today 2006 Stan's Tropical Get-a-way for New England Surfers...
From this past week. Stan Chew's BIG Discovery he calls this spot Whiner's Rights...a short 45 minute boat ride from shore and this is all yours...just one guy out. Photos by Stan Chew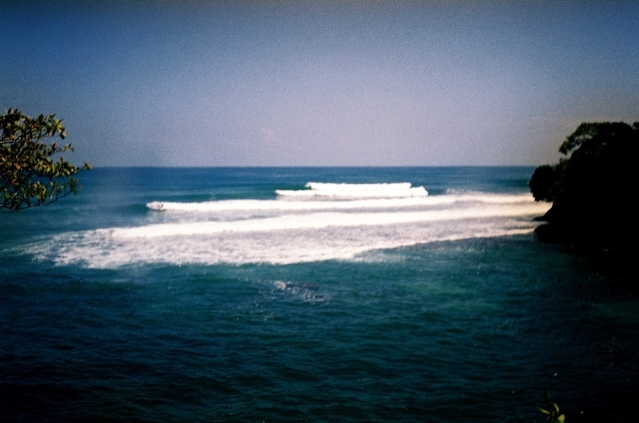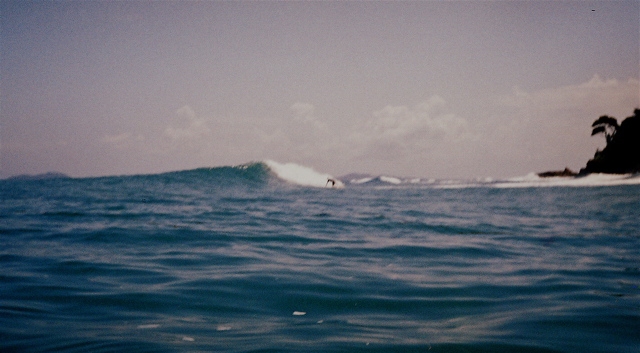 Whiners again...from the boat. Just the one guy out...imagine it...because it's real and it's waiting for you.
Photo by Stan Chew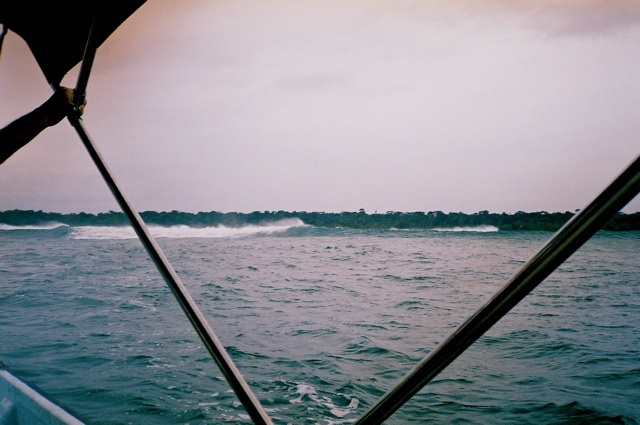 Whiners from the boat looking back towards land. How big is it? You know dam well it's always bigger than it looks.
Photo by Stan Chew


Today 2006 Somewhere in California
Another wave. Another barrel. Another photo from the Phantom. Photo courtesy of The Phantom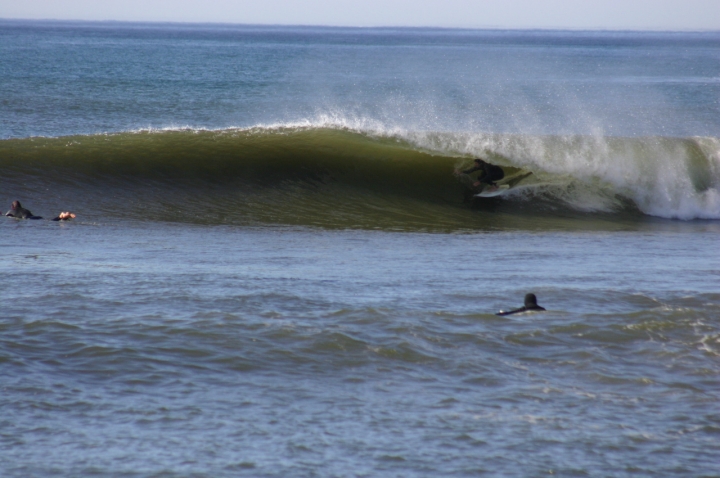 Today 2006 New Hammy transplant Tony Szabo sends this trio of pics
Tony lived here in New England forever. Then he fell in love with Liz and they moved to California. There they found waves that reminded them of home. Here's one such spot that Tony surfed last week. I only see a couple of guys out...h-m-m-m...Tony you got room for us out there? Photos courtesy of Tony Szabo



2006

2006 Today-The Sky Is Falling ! The Sky Is Falling!
This is what those wooses in California are calling a snow storm...????? Huh??? Any New Englander will look at this and sneer. You call this SNOW? You don't know what Snow is boy! Photos courtesy of The Phantom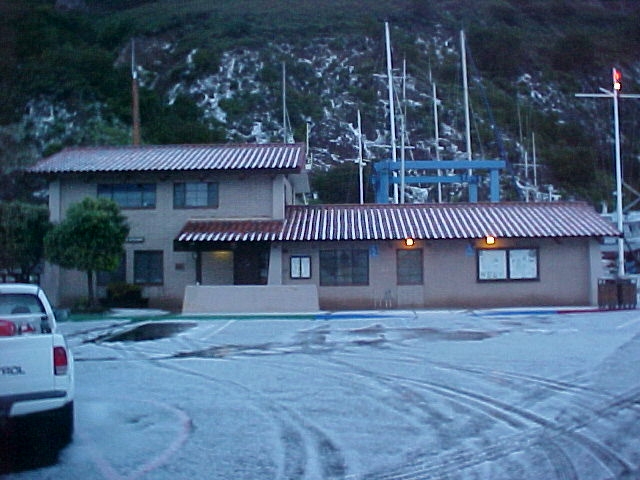 Today 2006 PARTING SHOT ...Local Surfer and Mr President
Surfers for the most part, hardly find themselves in and around those who deal with Worldly issues. Lt.Col Tim Bailey from Hampton, is a local surfer who (misses his wife and three children and the waves back home) is also a Marine who is currently serving in Afghanistan, on his second tour there. Last week George W. Bush paid a visit to where Tim is stationed and posed for this photo with our man Tim. Let us all keep Tim and everyone else who are serving our country in War Zones in our thoughts and prayers...and Tim, when you get home, I'll make sure, that you can take any wave you want, at any break you choose to surf. And that's a promise. Semper Fi brother.
Photo courtesy of The Bailey Family