January 8th, 2006

Well I have to say, this is a first. How's that? Let me explain here kids. We had the first REAL swell of 2006 last week and I didn't get one single photo from anyone. I mean nothing. The surf was well overhead and glassy and I didn't get a single photograph. Are you kidding me? All my boys that shoot every single swell were MIA. I mean none of my stand by guys like Carden, or LaVecchia or Nacel. What happened boys? You mean to say because the sun wasn't shining you boys were not working? Huh? Dam! I was shooting. For two days. But I was shooting video. I shot over 3 hours worth. But I didn't want to convert to video frame grabs this swell because I thought I'd see something from someone.

But I saw nothing from nobody.

And this was a first. Don't tell me this is the start of some new trend of "we only shoot when it's sunny crap."

If there's surf and there's people surfing you MUST shoot.
No excuses. That's the rule. That's the law.

Oh well. I did get some pics from a lot of other photographers but, they were from earlier local swells and from the tropics. It's just that I was truly expecting to get all kinds of stuff. And truth be told, I was preparing to curse at the computer, because some of you guys don't know how to compress a photo yet. And some of you don't know how to count. But all that aside, I was waiting...and waiting...and shooting (some killer surf and surfing) but no one sent Lil Ralphie any photos from the first Legitimate Swell of 2006.

I will post some video frame grabs later this week just so some of you who look for the "Fresh Stuff" can whet your appetite. And when you see what I shot on video you will ask the same question.

Why didn't anyone shoot?

This past year, has been a hard year for me. For my loyal weekly readers, you all know that my family and I have suffered some real heart breaking losses. The heartbreak unfortunately has continued in 2006. Our beloved family dog passed away on Saturday January 7th. "Gunny" a German Short Haired Pointer was 13yrs old. In human years, he was 91. That's a good long life. But, it was still sad to lose him. Now, some of you, may not own pets. I don't know many surfers, who have never owned a pet.

My guess is, all of you at one point in your life, have had pets. And, if you've ever had a pet and had to say good-bye to one, then, you know what I'm talking about. They are true members of your family. And the loss of a pet can be as hard as losing any other family member.

Losing Gunny was hard for all of us.

Gunny was not a surf dog. But, he was familiar to the lifestyle. He's seen us all go and return from the ocean for his entire life. Oh yea, he was hip to surfing. He was an outdoor dog and he loved to run the open Grouse and Woodcock coverts seeking the wild scent of New England upland game birds. Both my late father, and late father-in-law, and the late Ray Hackett spent time in the woods with him. He traveled to some of the most remote corners of New England with me. My family loved him, and we will miss him and remember him for the rest of our lives.

So Gunny, "Go Find That Bird"...and I will see you again
where the fields and birds go on forever and the waves peel perfectly along the coast..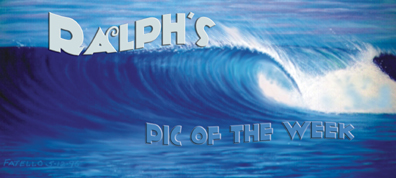 Got good surf pics? Send em off to me directly.
(See link below) Just make sure they're NOT huge files.
In fact if you have any questions about the size, email
me first and I'll write back.
Start shooting crackie!!
Ralph Pic Of The Week
If you want to access the Pic of the week from past weeks click here.
Archives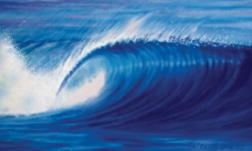 Yesterday 1974 A Big Yellow Drop
A young Vince takes the drop in front of some unseen rocks. What you can't see is his dog waiting on the rocks for him to get out. Old Caley is gone now, but that dog was something special. Ask anyone who knew her.
Photo by Jeffrey Crawford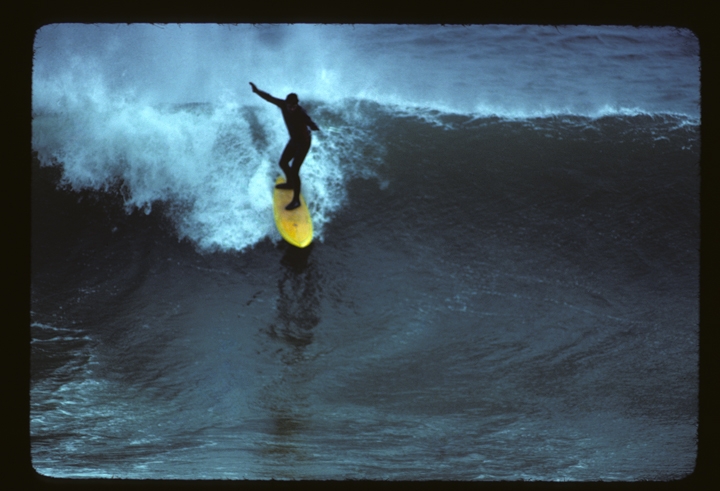 This week was the start of the NFL Playoffs. (I know I'm losing some of you here so bear with me for a moment.)
It was very exciting to be a Patriots fan on Saturday.
They smoked the Jaguars 28-3. That's a bonafide shellacking! You know, a good ole fashion ass whooping.
It was great! I still feel sorry seeing other teams lose and can sympathize with them. Hey it wasn't that long ago when we were getting our butts kicked. But now-a-days...the Patriots seem to know how to get it done in the post season. We will be traveling to Denver to play the Broncos at the dreaded mile high stadium (or nearby the old one). We may not come back as victors but we will give them a good fight. I say "we" because, I'm a fan and we've earned that right to speak for the team. It's all part of it. Just like in Surfing, when you support the American Surfers over the other country's surfers. Same thing. "We" is acceptable. Feel free to use it.

But seriously kids, wouldn't it be unreal for the Patriots to go on and win a few more Playoff games and do something that no other team has been able to do. Win four out of five Superbowls! Come on. Think about the possibilities. You'll be able to travel to other surf spots in this country and beyond, wearing your Patriots hat and people will give you and your buddies waves. Out of respect. They will give you waves. They will bow and bend to you. They will think, that because you are from New England, that you must know something that they don't know. If this happens, feel free to take advantage of this phenomenon, simply by being a Patriots fan.

Free waves for everyone. You've earned it.





My SurfFreeOrDie Winter Surf movie WINTER 05 is still on the top of the list at the Shops and on the Shopping Cart on the Cinnamon Rainbows Online Shopping!
Thanks again for your support.

* SUMMER 05 will be released at a later date.


Look at your calendars. Why? Because we (the Local Surf Community and Shops) will be planning a Late Winter Surf Party sometime in late March or early April. We're looking at Big hall rentals and will be featuring TWO live Bands and Two Local Surf Movies. And we will be passing the Brotherhood of New Hampshire Surfing Cup to the 2005 Recipient. So stay tuned and we will let you all know when and where this Party to end all parties is being held.

Thanks again to ALL the photographers who continue to send me photos every week. You guys are the pulse that keeps this thing going. Keep shooting!

Good Luck to the Patriots in the NFL Playoffs!

Happy Birthday Jerry...

Remember...Surfing heals all wounds.

As always my friends...

Pray for Surf.

Pray for Peace.

Surf For Fun.

Ralph




Click On Wave to Go Back to The Top.

Today 2005 One last look at the last Beautiful Swell of 2005
Theses photos from the December 30th swell will go down as one of the cleanest late winter swells in recent memory.
Enjoy these last glimpses of 2005.
Photos by Lyle Blais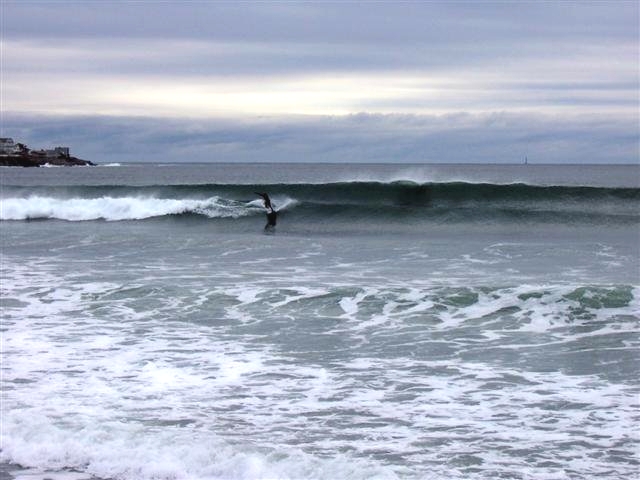 Today 2005 The Wall from Last Fall 2005
A new photographer named Max Moody sent me these from last Fall. Funny how the last two batches that came in were a B&W contrast ...I like it.
Photos by Max Moody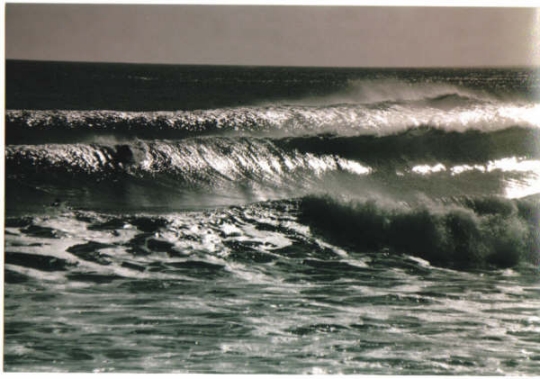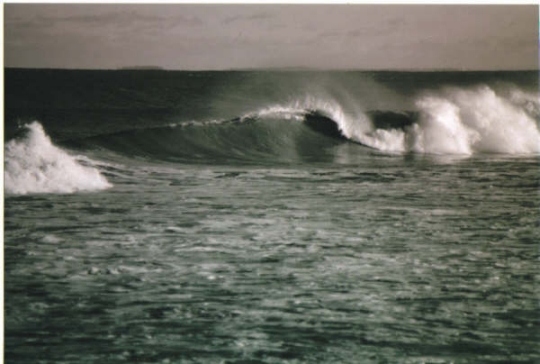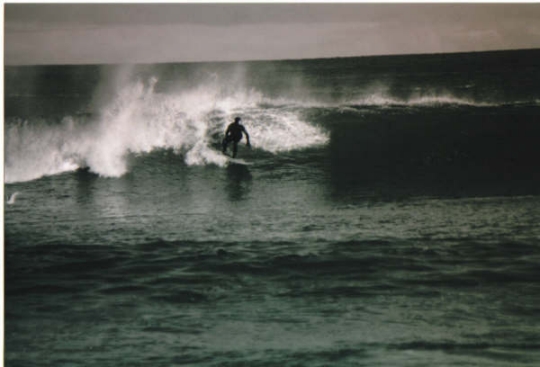 Today 2005 December 30th, Locals in Puerto Rico
These are the surfing Grondin family. The photos were taken by Momma "Kim" Grondin
Photos by Kim Grondin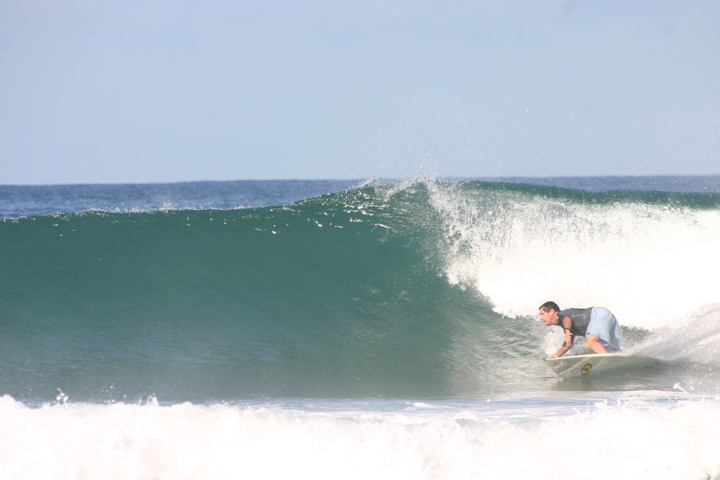 Doc bottom turns Dec 30th, 2005. Photo by Kim Grondin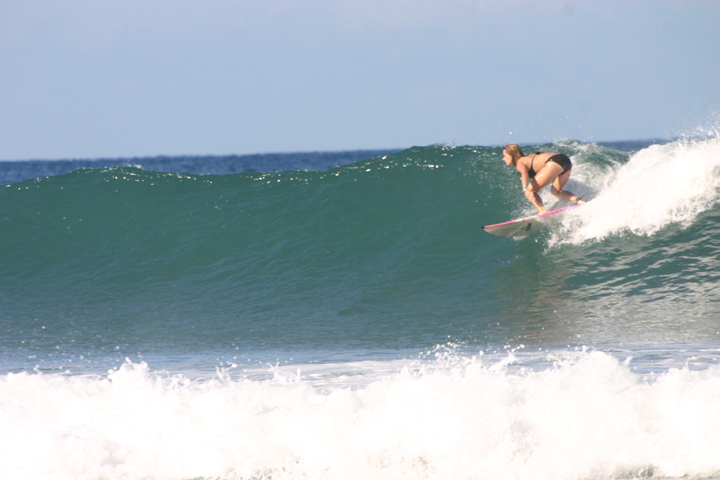 Leah leans into a nice wave Dec 30th, 2005. Photo by Kim Grondin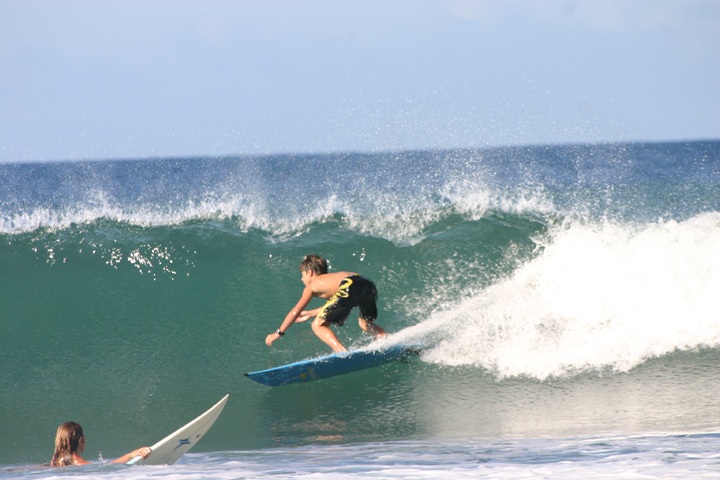 Kody races a pitching lip DEC 30th, 2005. Photo by Kim Grondin

Today 2005 December 30th, More Locals in Puerto Rico
These are two brothers Jared and Tom Hay who just happened to be in PR the same time as the Grondins..
Photos by Hay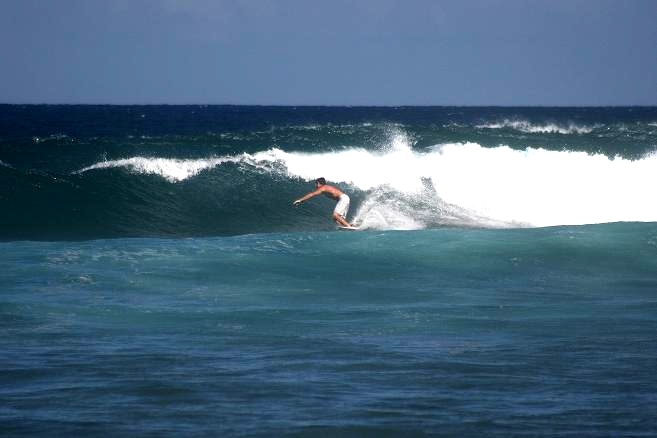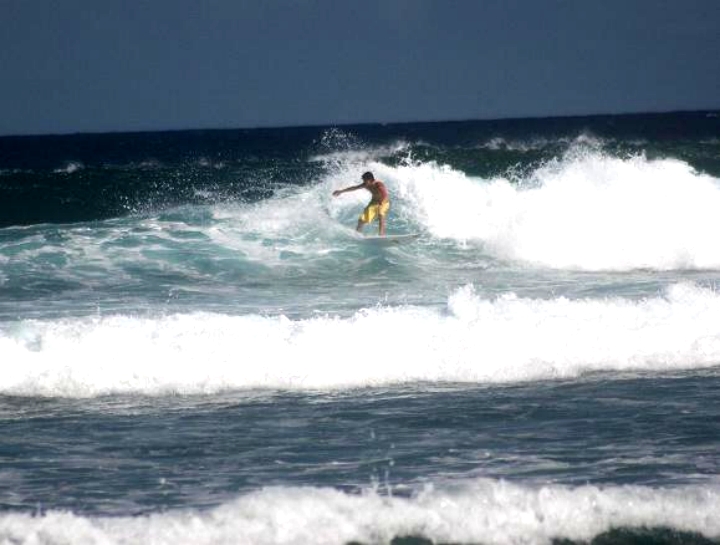 Today 2005 December 30th, Back home one last shot...
This wave looks cold...think it is? It's sure colder than the waves above.
Photo by Neil "Gnarly" McLaughlin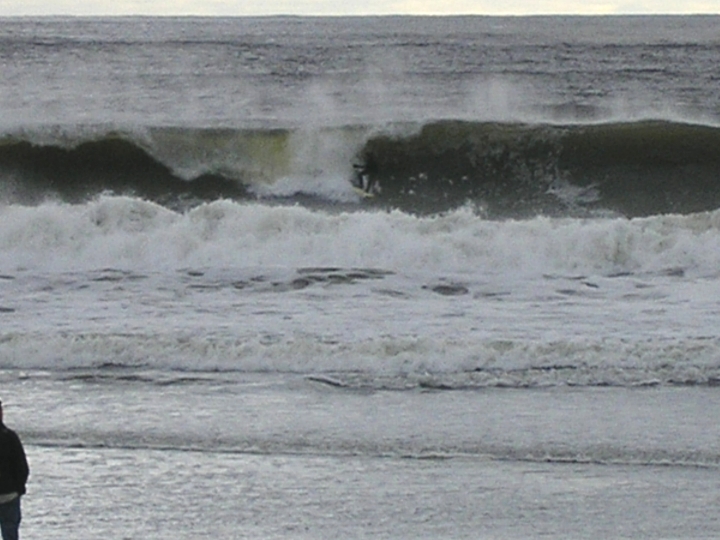 Today 2005 PARTING SHOT- Gilligans Island?!
A 3 hour tour? I don't think so homer...I want my money back
Photo courtesy of The Phantom