January 17th, 2005
Martin Luther King Day. The world has come a long way since Dr King was assassinated in 1968. Thank God for that. Hopefully, it will continue to get even better in the years to come. The outpouring of relief in the recent Tsunmai Tragedy is proof of that. The color of our skin has no barriers. We all breathe the same air. We are all equal. The world has proven that in the last few weeks.
I'm proud to be part of it.

WOW! I'll say it again WOW!!!! What an amazing football game that was yesterday. And what an amazing Swell that was today! Who would of thought that Mr 49 TD passes in a year would not score a single TD? Not me. Not you. But that's what happened. Peyton Manning was stopped cold for the 2nd consecutive year by the awesome New England Patriots Defense. Who called this game's outcome? I'll tell you who. Mr Top Shop Guy himself. Dave Cropper. The would be Prophet, or as I call him, the "Crophet." Actually, Crop predicted that the Jets would beat the Steelers, which they almost did and travel to Foxboro to play the Pats for the AFC Championships after the Pats mandhandled the Colts. But the two missed Field Goals by Jets kicker Brien gave the Steelers a "Steal" of a win. Now we are going to Pittsburgh. Personally, I felt strange rooting for the Jets. I'm sure alot of you did too.

Think we can win down there and avenge that Halloween loss? Don't ask me. Ask the "CROPHET" at the shop. Just call 1-800 Ask Crop.

Is it me, or have the last few Big Swells hit on a Monday? Come to think of it, I bet most swells hit on a Monday. I wonder if there's anyone out there keeping track on when our Big Swells hit. I'll bet a good majority of them land on ole Monday. There's always the BIG MONDAY Swell, or the HUGE MONDAY Swell, or the MASSIVE MONDAY. I'd be curious to find out. Someone get back to me.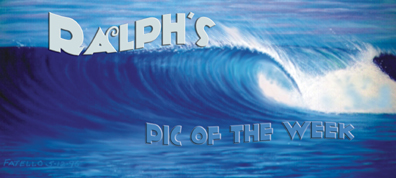 If you got good surf pics send em off to me directly.
Just make sure they're NOT huge files. In fact if you have any questions about the size, email me first and I'll write back. Start shooting crackie!!
Ralph Pic Of The Week
If you want to access the Pic of the week from past weeks click here.
Archives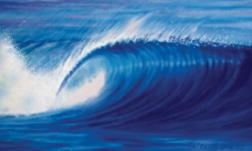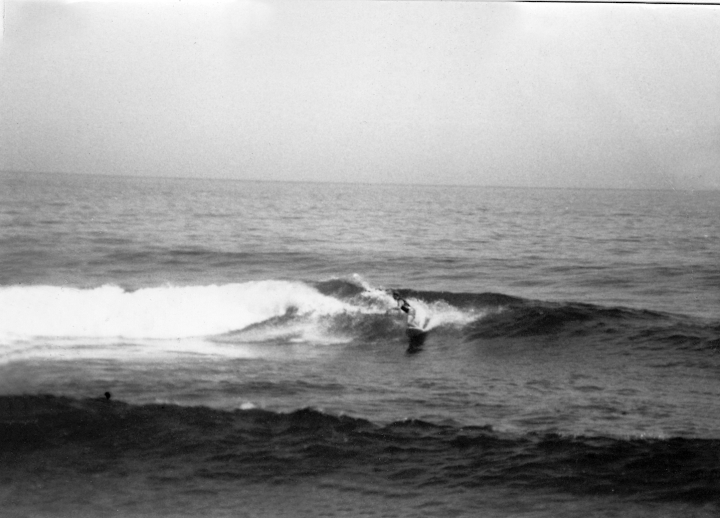 Yesterday 1971. Secret Left Reef in Maine.
This is my friend Jeff Crawford surfing a wave that we thought was the coolest little reef break in all of Maine. It wasn't much of a secret because you could drive right by it. In fact, this photo was more than likely taken from inside the van. More memories for the Old timers. Thanks Jeff keep em coming.
Photo courtesy of Jeff Crawford

I'll say one thing for sure, it's Winter time now. Oh yea, there's no getting around that "cold fact". And tomorrow is going to be even colder. This is the time of year when even the most hardcore of New England Surfers say..."That's it! I'm outta here!" So...where are you thinking about going? Costa Rica? Puerto Rico? Tortola? Mexico? Hawaii? I'll tell ya as cold as it was today, Florida sounds good! Any place warm where you can trunk it is where Lil Ralphie wants to be.

Not really into the Coldwater hold downs. Jacko had to eat one today because someone paddling out couldn't figure out how to take the whitewater on the head instead of paddling for the shoulder. Does everyone out there understand that one simple unwritten rule? No? It's very simple. If you are paddling out and someone is riding a wave towards you and you have the option to paddle into the whitewater to NOT mess up his ride that's what you do. You DON'T try and beat him to the shoulder. You'll only mess up the rider. DO THE RIGHT THING and TAKE THE WAVE ON THE HEAD. It's only water.
Besides you'll feel so much better about what you did. A small sacrifice for your fellow surfer.

Randy Moss has headed home for the rest of the Play-offs.While Donovan McNabb and Michael Vick are headed for a showdown. Like I said in the begining of my column, we have come along way since the days of Martin Luther King."I have a dream"

My dream is, the Patriots beat the Steelers in Teresa Heinz Stadium! GO PATS!

As always my friends...Pray for Surf. Pray for Peace. Surf For Fun.

Ralph

P.S. Help the victims of the Tsunami if you can.



Click On Wave to Go Back to The Top.

Today. Monday January 17th, 2005. The Other NH Left Point.
I always say, "If you can drive by it...it ain't a secret". Well, you can't drive by this spot. I shot these today. Just 3-5 guys out. My son Max, Larry and Salt and some other guys I didn't know.
Photos courtesy of SFOD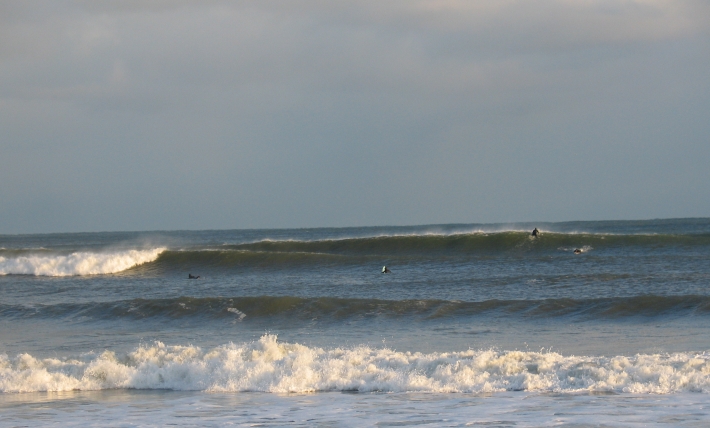 Oh yea, there was a right there too... but NO ONE was surfing this...8' plus perfection.
Where were you?


The Left Pointbreak that you can drive by...Tale of the unknowns
Slotted Goofy Footer (that you Lenny?) while a casual Regular foot samples the right.
Same day...Monday January 17, 2005. *Footnote 01/24/05 Speaking with a Mr Nichols via the telephone tonight confirmed that Yes, this was indeed Lenny Nichols. And...it got deeper for the man as the wave hit the inside reef.
Photo Ed OConnell

One More from BIG ASS MONDAY!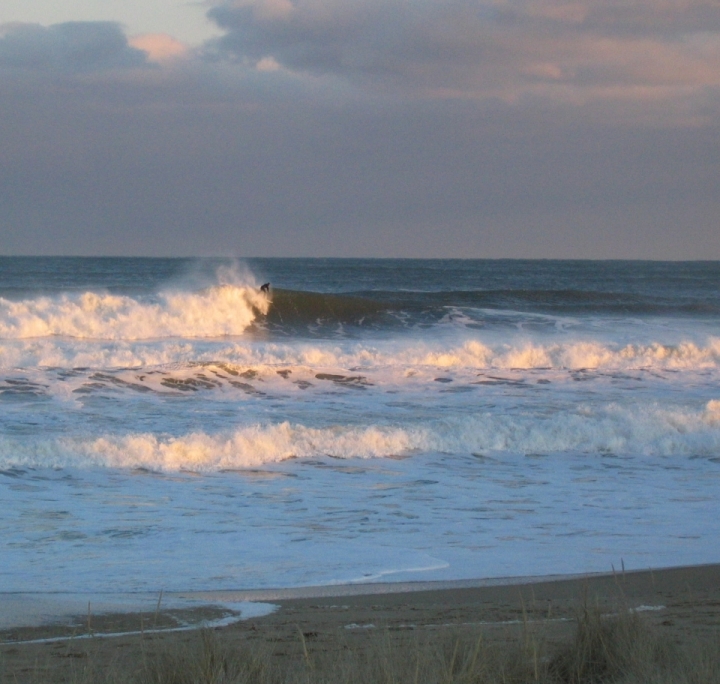 Mike McGann a Cape Cod Transplant Out Alone at a NH Beach Break...Monday January, 17, 2005
photo by Dan Bailey