December 4th, 2005
Thursday afternoon late, the swell was still running chest to head high with an occasional over head set pouring through the thirteen and one half miles of New Hampshire coastline. The wind had been on it hard all day (Northeast). Basically making the conditions deplorable. But, I had just picked up my new 5-4 Quiksilver Winter Suit that afternoon and was anxious to try it out. Max got out of school early enough and was up for a quick session. He and my wife had checked the points and it looked "doable". I had been driving all over the seacoast dropping off my new DVD WINTER 05 during the day and was ready for a surf break.

The wind seemed to die as we rounded the bend for that infamous left pointbreak that you all seem to like so much...was it glassing off? Sure seemed like it.

I said it out loud. "Max it looks like it's Glassing off." Max could care less. He's 14yrs old. He'll surf anything. I remember those days. Surf anything. Ha! Not anymore. Well, at least not anymore in the Winter. And make no mistake about it kids. It's Winter. Oh yea, the experts will tell you that Winter doesn't officially begin until December 21st but to me, it's December 1st. Once the leaves are down and brown and the water temp goes below 50 degrees, it's winter. Trust me. Them "Experts" don't surf here in Northern New England. Our Winter begins December 1st and Ends March 31st. Our Winter's last Four Months...and it's just starting.

Where was I? Oh yea...getting ready to hit the surf. The crowd looked very manageable. By that, I mean there were five that I knew and a few others. Me, Max, Dave Cropper, Nicholas, Tree "Earl" Todd and a few more lucky stiffs. The surf was so much fun.

It was mostly Crop, Nicholas and Max getting all the good ones with Todd (who's nursing a bad knee) and myself getting all the table scraps. But this old dog was not complaining. Ha! I was having a blast. I was catching waves and filling my soul with a bonafide stoke that only surfing can provide. The chatter in the line-up was all very friendly. We talked about everything. From wetsuits and sports, to the glassy waves that kept on marching in.

It was about the 3rd wave that Cinnamon Rainbows shop owner Dave Cropper caught that made me take note of his talents.
"Dam that boy can surf!" I thought to myself. I mean Crop can really lay it down out there. He was going vert on everything he took off on and he made each one. He even did some kind of retro layback, that had us all buzzing. Late, steep and deep take offs. Big round house cutties, and, he even threw in the occasional barrel.

It made me stop and think about the fact that all the local surf shop owners are all exceptionally talented surfers.

Think about that for a moment.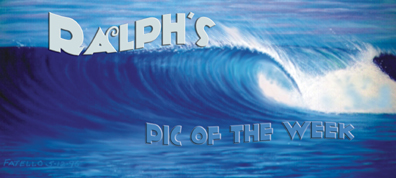 Got good surf pics? Send em off to me directly.
(See link below) Just make sure they're NOT huge files.
In fact if you have any questions about the size, email
me first and I'll write back.
Start shooting crackie!!
Ralph Pic Of The Week
If you want to access the Pic of the week from past weeks click here.
Archives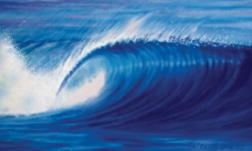 Yesterday 1978 Stan Bocco Wins a Winter Surf Contest
in York Beach Maine
(Description of these photos below by Ed himself)
Your recent pic of the wood surfboard guys in York reminded me of a pic I had taken in about the same location under quite different conditions. It was (I think) 1978 and the event was what was called the first annual (there was no 2nd annual) Nor'Easter surf contest. The contest was the idea of Lance Jenson who ran the Wheels and Waves Surf Shop back when it was in downtown Ogunquit. The idea was that there was no date for the contest, it would just be on a weekend swell during or just following a huge snowstorm The contestants would gather every Friday night at the only establishment in Ogunquit open that winter, and over pizza and beer decide if the conditions were right. After I don't know how many Friday nights the storm finally came and given tide and wind conditions, it was decided the event was on for Long Sands at dawn.
I was planning to just shoot some photos, but was drafted to be one of 3 judges. Second time I was drafted, but my first and last Surf Judging job. The day started with nice overhead sets, snowy and freezing cold. I think about 15 guys entered from New Hampshire and Maine, surfing was in a bit of a recession in 78.
By afternoon the swell was down about waist high in the last heat when I managed to snap this pic of the winner Stanley Bocco.
Photos by Ed O'Connell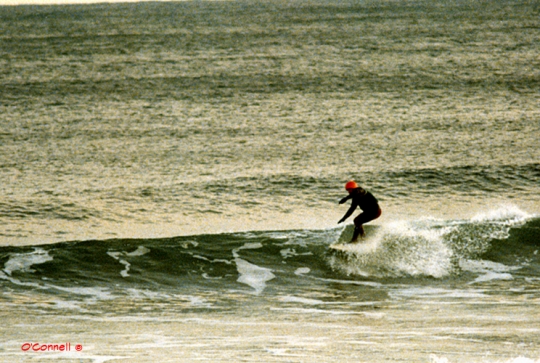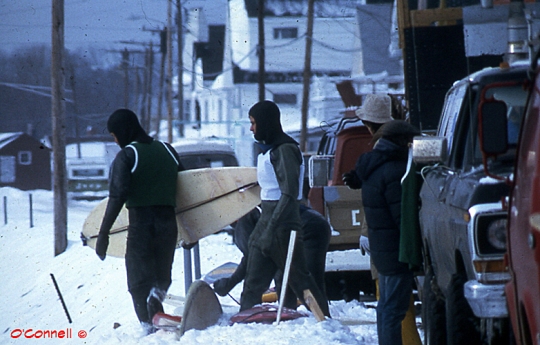 Crop can surf as good as anyone out in the water. Therefore he knows what he's talking about when he's at work. And I know he'd agree 100% with me when I say that the other guys are equally as talented. Stevie O, Mike "Zap" Paugh, Shane Smith, and Mark from Liquid Dreams in Maine...all these guys know how to surf. To me, that's refreshing. I know that when I walk into a surf shop in New England I'm going to get the right information about any surf product because these guys know what they're talking about.

Dave Cropper can talk the talk and walk the walk. You're in good hands with his Super Shop and equally talented staff. Everyone from Phil, Kevin, Paulie B, Julia, Nohea and Veda Day have surfing in their blood.

I guess I do too. Which leads me back to my last wave of that same session. Everyone had just gotten a decent set wave and had paddled back out. I on the other hand, had not. So I figure, in the perfect world, it would be my turn for the next good wave. I was in a good mood so I was not about to chirp up and beg for a wave.

A wave did come. And it slipped in under the radar. I was deep and inside when I saw it come my way. I looked over at Todd and asked "Is this a wave?" "Hell yes it is! It's all yours Ralph!" Todd shot back. I spun and paddled for what seemed to be, a beautiful chest high, perfect glassy left. But it was more than that. The thing jumped and pitched just as I got to my feet. Now I know some of you are thinking...'Poor Ralph..ate it on that wave' ...well my friends, I'm here to tell you, that nothing could be farther from the truth.

Because Ole Ralphie grabbed the rail of his shortboard (oh yes, did I forget to mention that I was riding my shortboard?) and pulled in under the lip, only to find myself in the promiseland, you know...the tube, the barrel. Me...in the barrel! In my new wetsuit! Backside! With only Todd knowing what was happening. The others were still talking about that last big set. There I was, in this perfect almond shape gem of a wave. Just gliding along in a perfect trim. Not a drop of water touching me. Nirvana. Life was good again.

My only witness, was God above.

I knew I could not top that ride (not at my age and current ability) so I went in. But, I went in accomplishing what I had set out to do. To Get stoked on surfing.

So once again, I am reborn into something so magical and so beautiful, that I had to share it with you all. Because, each and every one of you, knows exactly what I'm talking about. You've all been there.

That pure, soul, stoke... that only surfing can provide.

Sorry that the UNH Football team lost on Saturday. But I'm Happy that the NE Patriots Won today.

Our condolences go out to our good friend Paul Hamblet for the loss of his brother Teddy.
REST IN PEACE Ted Hamblet

Remember...Surfing heals all wounds.

As always my friends...Pray for Surf. Pray for Peace. Surf For Fun.
Ralph




Click On Wave to Go Back to The Top.
Today 2005. Tragedy at Pipeline
Malik Joyeux (shown below at Chopes) was killed on Friday December 2nd at Pipeline while surfing 6' Pipe. He hit his head on a reef and was underwater for 10 minutes. Rest In Peace Malik.
Photo by via Google Internet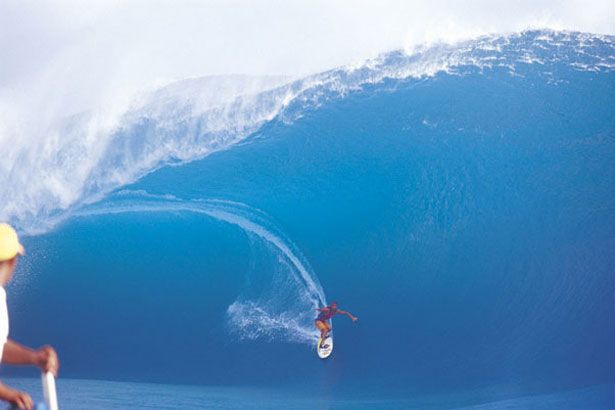 Today 2005. HOT West Coast Phantom Images
Check out the unique perspective that the Phantom has sent this week...I LOVE that shot of the LB paddling down the back side of that wave. NOW that is a cool photo. You just don't see that kind of stuff. But as a surfer you instantly recognize it for what it is...the SOUL OF SURFING!
Photos courtesy of the Phantom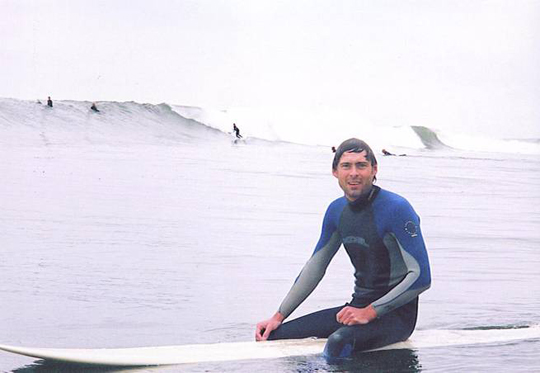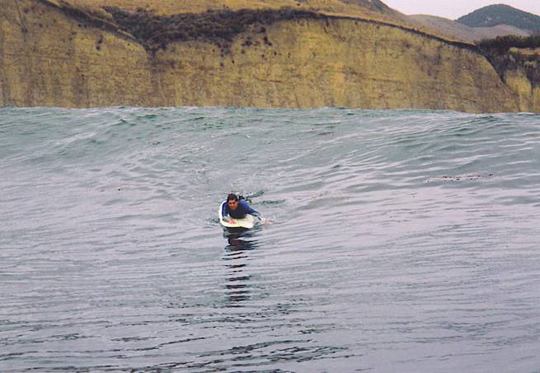 Today 2005. Phantom Revealed?
Many of you have been asking me just who the heck the Phantom is. This is the only photo I have that may shine a light on this West Coast Mystery man. Whatever you do...DON'T put the pointer/cursor on this photo...you'll never know what lies beneath the mask of the Phantom...
Photos courtesy of the Phantom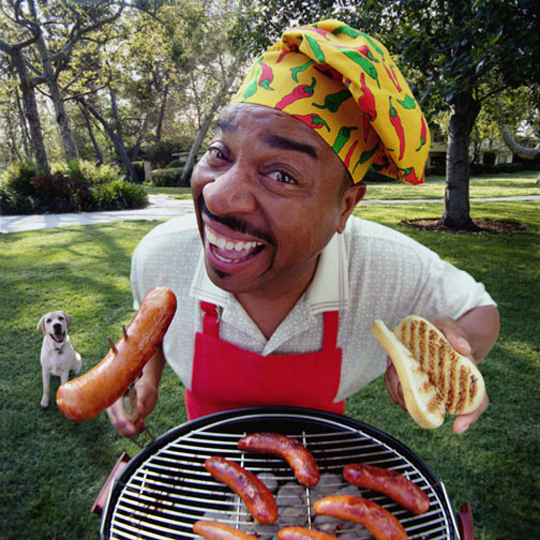 Today 2005. Friday December 2nd at a Spot Named after a Quality Hamburger
Here's a series of photos from last week. To see the whole batch from each photographer just follow
directions and click on the photo from each photographer.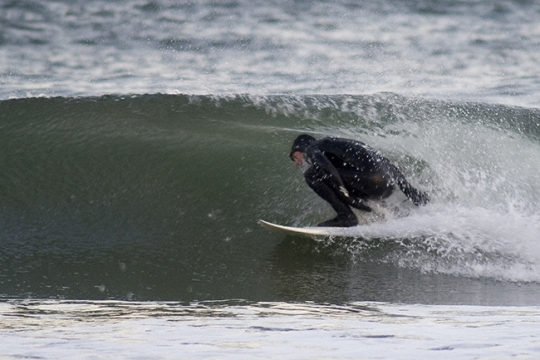 Click on this photo (above) by John Carden to see more of John Carden's Gallery of The Hamburger Session


Today 2005. More from Last week...
Just click on the photo (below) for the complete Skye Nacel Gallery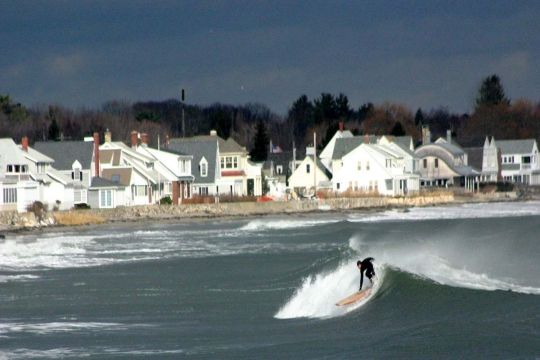 Click on this photo (above) to see more of Skye Nacel's Gallery of The December Swell



Today 2005. Max Moody and Andrew visit the West Coast
Just click on the photo (below) for more Max Moody pics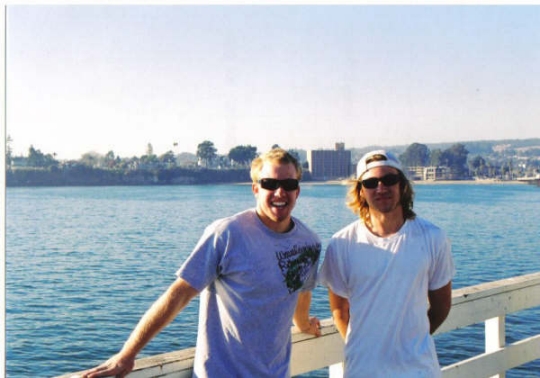 Today 2005. More from Last week...in Florida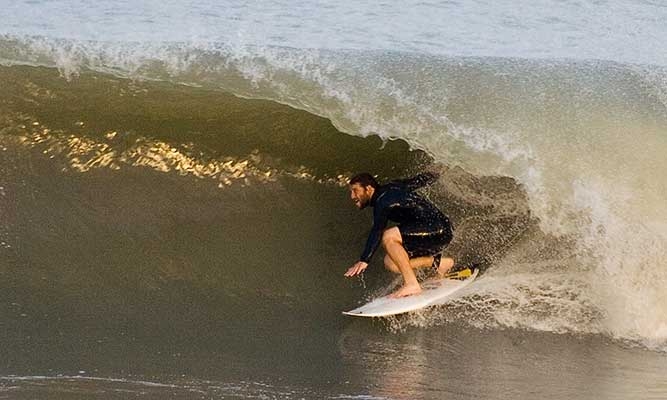 My buddy Phil Beauchesne sent this to me this week. Same swell we were surfing only a tad warmer eh boys?

The SurfFreeOrDie long awaited Winter Surf movie WINTER 05 is NOW in the Shops! Released on Dec 1st, 2005. WINTER 05 was shot ENTIRELY in New Hampshire from December 1st 2004-Thru March 31st 2005. It features all New England Surfers with some of the BIGGEST Surf ever photographed in New England.

And don't forget this too!
The second release from SurfFreeOrDie... SUMMER 05 will be in the shops in DECEMBER 2005!
SUMMER 05 was shot in New England and Cape Hatteras from June 1st thru September 30th 2005.
SUMMER 05 features New England Surfers/East Coast Surfers surfing GREAT Summer Waves.
Look for a Sneak Preview Showing sometime around the 17th of December...