December 11th, 2005
You know, I've been driving around New England for quite sometime. I mean, I have driven in all kinds of weather and thought I'd seen it all. That is, until last Friday's Snow Storm. Whoa. That was one for the record books. Typically, I snicker at how some (locals and non-locals) react when the first real storm of the season hits. You know what I mean. People overreact.

I honestly thought that Friday, December 9th would be no different. Just another snow storm I figured. No biggie. Man was I wrong. I don't know how, or why (I'm not a Meteorologist) that crazy, bizarre weather occurred, but it did. And it kind of freaked me out.

What am I talking about?

I'm talking about pure white out conditions where the snow was falling at a rate of 3 to 4" inches an hour. Plus, there was Thunder and Lightening everywhere. Where was I and what was I doing? Good question bunky. I was in Massachusetts. Burlington Mass to be exact. I was taking my mother to her first Chemotherapy session at the Lahey Clinic. Her appointment was at 10:30AM. By the time I left Hampton that morning to pick her up in Beverly, the snow was well on the way. But I was confident, because I was driving my new JEEP Commander. I felt in control. I thought maybe by the time I got back late in the afternoon, I'd be able to squeeze in a quick surf session.

Wrong again. None of this was panning out like the Old Nor'easters of the past. This one was different. It was snowing to beat the band. Then, when the doctor told us that the Chemo treatment was going to be over 5 hours long, I was shocked. "Five hours?" I said . "Yes, five hours." She repeated herself. Dam. I needed to get back for more than just a surf session. I needed to get a design emailed to a printer by late afternoon. My mother looked at me and shook her head.

This was starting to be a bad scenario. I knew the storm was going to be quick and intense, but I had no idea just how bad it would be, until I decided to go and grab a cup of coffee while I was waiting for my Mom. By the time I reached the parking lot at Lahey it was a complete Whiteout. I remembered thinking, I might want to just head back inside and wait this out. But, the side of my brain that makes all those bad decisions was convincing me that I could do this. Why do we listen to that side of the brain?

Another bad decision. I headed out and tried to get on Rte 128 (95) North to get to Dunkins. It was right around 12 noon. I swear to you all...I could not see 10 feet in either direction. By the time I got to the exit to pick up the highway, I could not see anything, anywhere, anyhow. I knew when I saw vehicles backing down off the ramp, that I needed to head back to the hospital. It took me almost an hour to go just 3 miles. It was nuts. But how about the Thunder and Lightening? I mean what planet was I on? Since when does that happen? Thunder and Lightening during a massive snow storm? Huh?

By the time we got home that night it was close to midnight. Thank God my mom was in good spirits.
I thought the surf would be good the next day. I mean how could it not? That storm was intense.

But you all know the answer to that. It was flat.

What is going on in this world? Tsunamis, Earth Quakes, Volcanoes, Hurricanes, Winter Tornadoes and now... Thunder and Lightening Storms during actual Snow storms... Hello?

Are we absolutely sure, that this is a good time to take the word "God" out of the Pledge of Allegiance?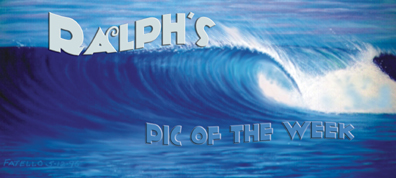 Got good surf pics? Send em off to me directly.
(See link below) Just make sure they're NOT huge files.
In fact if you have any questions about the size, email
me first and I'll write back.
Start shooting crackie!!
Ralph Pic Of The Week
If you want to access the Pic of the week from past weeks click here.
Archives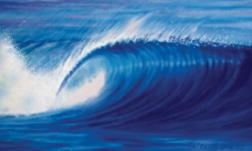 Yesterday 1979 From the North Shore of New England...to the North Shore of Oahu...
Left to right. TK Kennedy, Lenny Nichols, Kevin Grondin and Jay Hammer. At the airport in Hawaii.
Photo courtesy of Lenny Nichols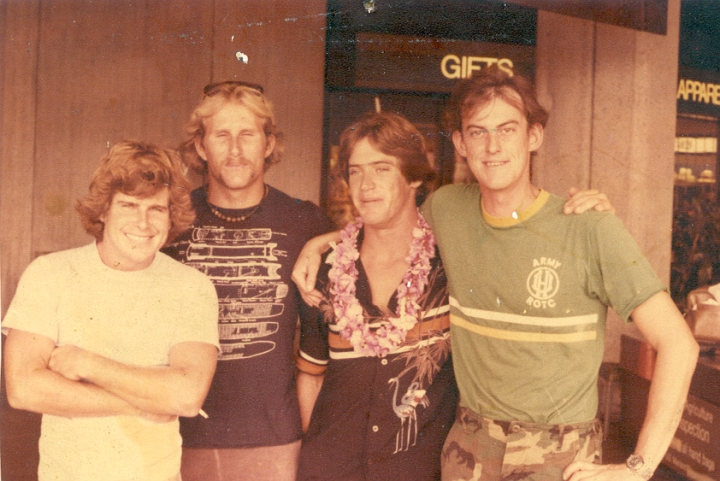 Bottom -Lenny Nichols bottom turning at a popular North Shore Reef. Where did he go on this wave? Well, where would you go? The barrel? The Island pull-out? Or the lip? He took the latter. Photo courtesy of Lenny Nichols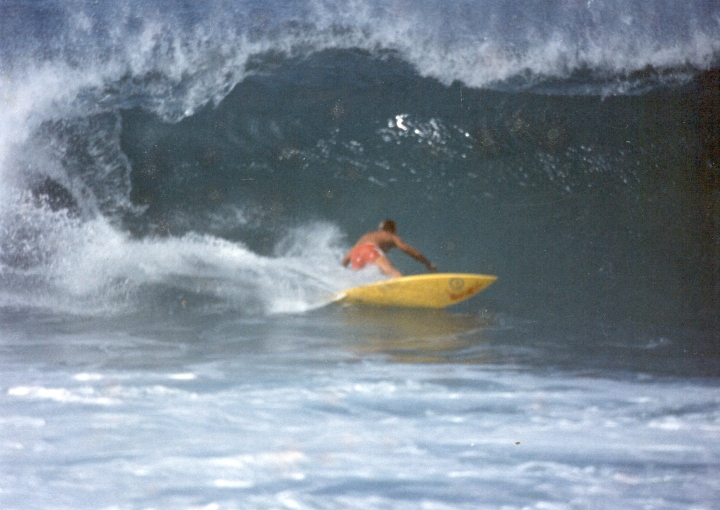 Last week saw the 25th anniversary of the death of John Lennon. Hard to believe he's been dead that long. The guy who killed him lived in Hawaii and I remember reading somewhere, that he actually tried surfing. Too bad he didn't take to it. Everything (music wise) might be different today.

The other Major news of last week is the Closing of CLARK Foam. Now depending on who you talk to. This story is anything from the Biggest Story in the history of Surfing to just another spoiled Rich eccentric closing shop. One thing's for sure, this news has traveled far and wide and it's affect will be felt for quite sometime.
To me, it's mind blowing to think that Grubby Clark had such an iron grip on this industry. According to my West Coast sources (Jeff Chamberlain and Sam George), Clark handled over 90% of the world's demand for blanks. That's INSANE! How could this be?

If you've not heard about this, trust me, you will. My buddy Jeff Chamberlain says that this will be felt for many years to come and it will be the death of so many little back yard shapers and small shops. I hope that's not true, but I trust Jeff and I know he has a finger on the pulse of the ins and outs of our surf world and he's telling me that this is serious stuff. Very serious.

And my friends, it will affect us all.

What does it all mean? Again, I'm not 100% sure, but from what I can gather, we'll be getting our blanks from Aussie Companies and from the Orient. And...more importantly, the price is going to go up. WAY UP.

Thanks Mr "Grubby" Clark. And Happy Holidays to you too sir. Hope you can sleep at night.

The SurfFreeOrDie Winter Surf movie WINTER 05 is NOW in the Shops and from what I hear you all like it! I Released it on Dec 1st, 2005. I've had three pressings thus far. WINTER 05 was shot ENTIRELY in New Hampshire from December 1st 2004-Thru March 31st 2005. It features all New England Surfers with some of the BIGGEST Surf ever photographed in New England.

See photos below for some WINTER 05 Frame grabs.

My second release from SurfFreeOrDie... SUMMER 05 will be in the shops sometime in DECEMBER 2005!
SUMMER 05 was shot in New England and Cape Hatteras from June 1st thru September 30th 2005.
SUMMER 05 features New England Surfers/East Coast Surfers surfing GREAT Summer Waves.
Look for a Sneak Preview Showing sometime around the 17th-18th of December...

I'm Happy that the NE Patriots Won today. They looked good. Very good. Dare I say it? They look like a bonafide Patriots Play-Off team. Just like we remember them. Hey Here's a sports question for you. Will Theo Epstein come back to the Boston Red Sox? There's rumors going round...(seriously) and you know, stranger things have happened in Sports.

How many of you have tried the online shopping cart? Well what are you waiting for? It's easy and fun to use. Paulie B has done a great job with it, making it easy to navigate through and order that even beginners to the internet can handle it. There's some GREAT Holiday Gift Items..Stocking Stuffers...Check it out today.

Remember...Surfing heals all wounds.

As always my friends...Pray for Surf. Pray for Peace. Surf For Fun.
Ralph




Click On Wave to Go Back to The Top.
Today 2005. STILLS FROM THE NEW SFOD MOVIE WINTER 05
Here's a series of Video Frame Grabs from WINTER 05.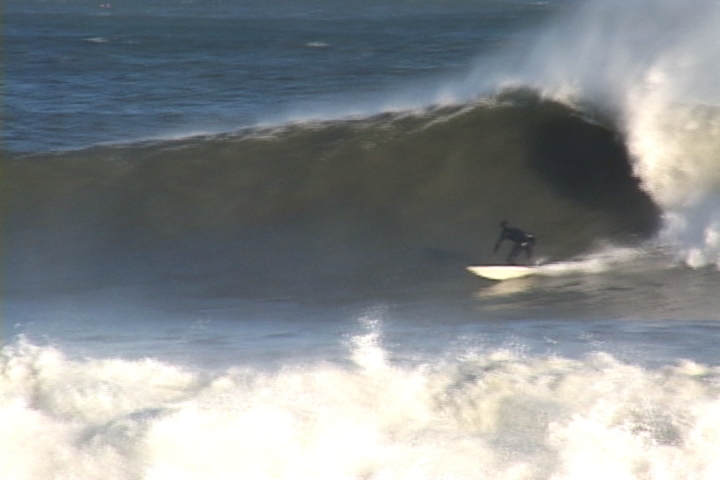 Eric Cannon Bottom Turns into a Cold December Wall
Video Frame Grab SFOD WINTER 05 A.Lyon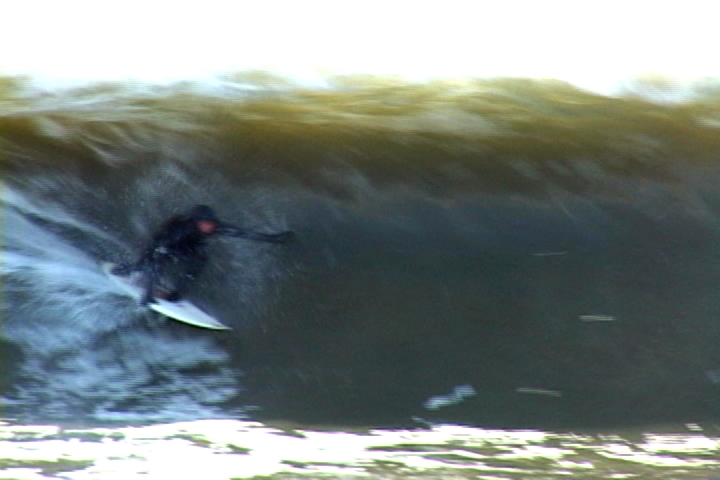 Kevin Rafferty Racing the Bub Super Highway
Video Frame Grab SFOD WINTER 05 A.Lyon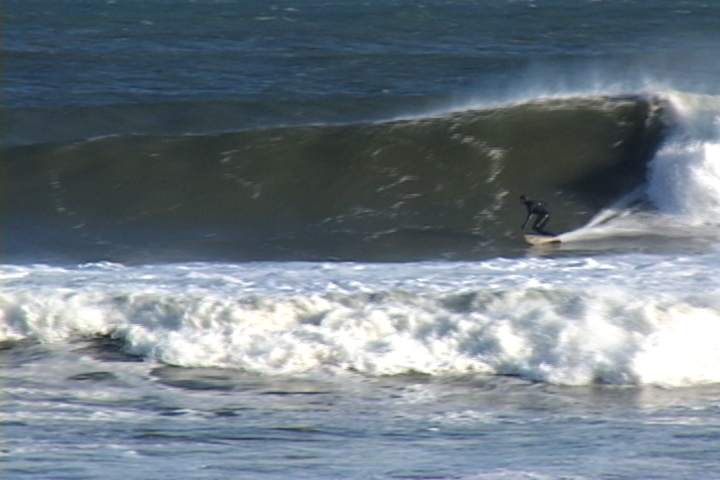 Lars Jacobsen Facing a Long Section
Video Frame Grab SFOD WINTER 05 A.Lyon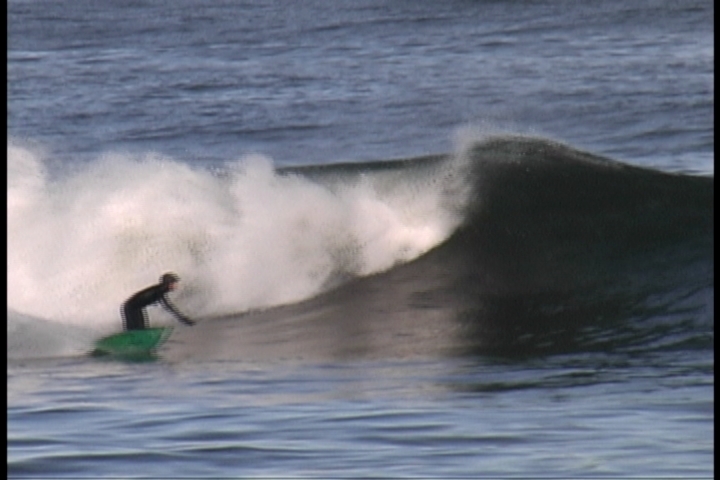 Mackey V Clean and Green
Video Frame Grab SFOD WINTER 05 R. Fatello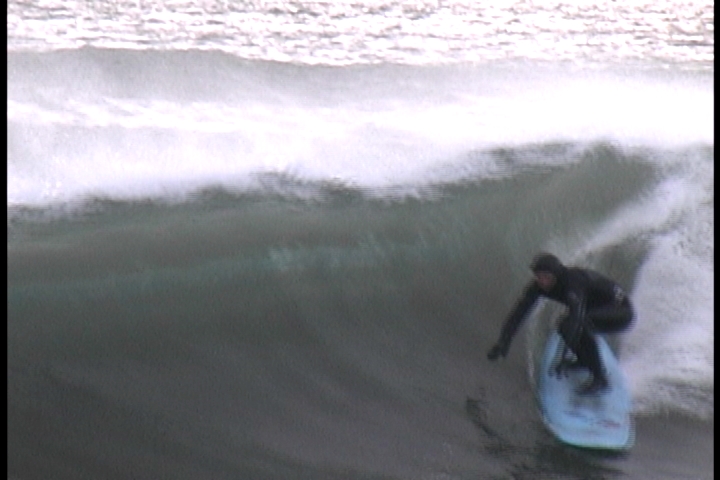 Mike Moran in a Perfect "Blue Ice" Trim
Video Frame Grab SFOD WINTER 05 R. Fatello



Mutant Barrel about To Munch a Local Snack
Video Frame Grab SFOD WINTER 05 R. Fatello



Dave Cropper Mid Turn Stick in The Eye
Video Frame Grab SFOD WINTER 05 R. Fatello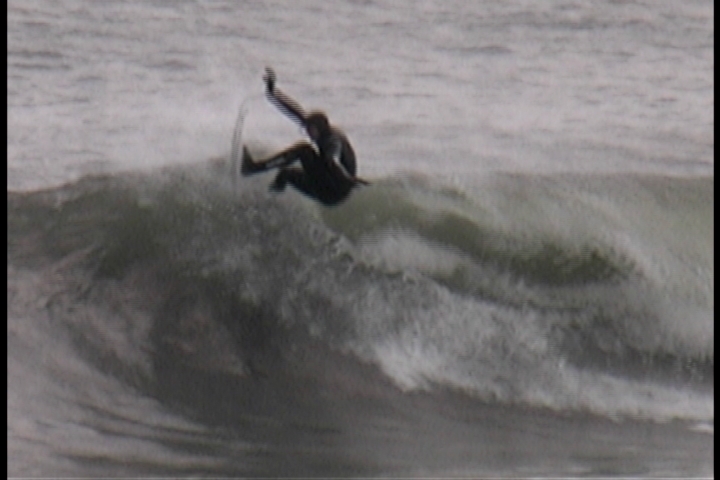 Phil Carey Rocking and Rolling
Video Frame Grab SFOD WINTER 05 R. Fatello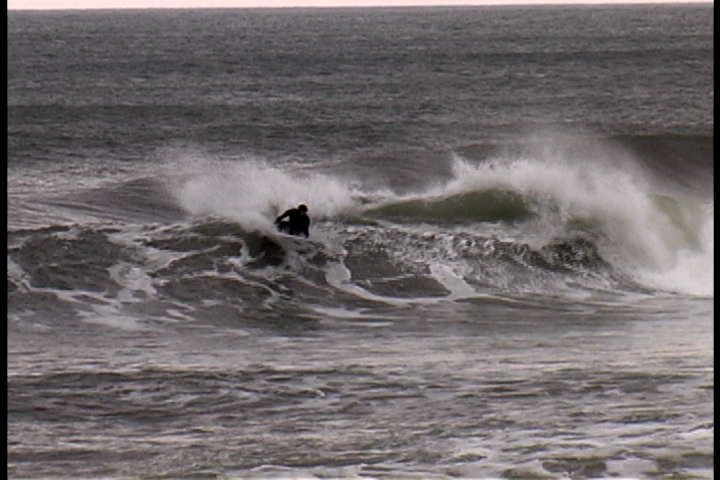 Phil Carey Deep Gouge
Video Frame Grab SFOD WINTER 05 R. Fatello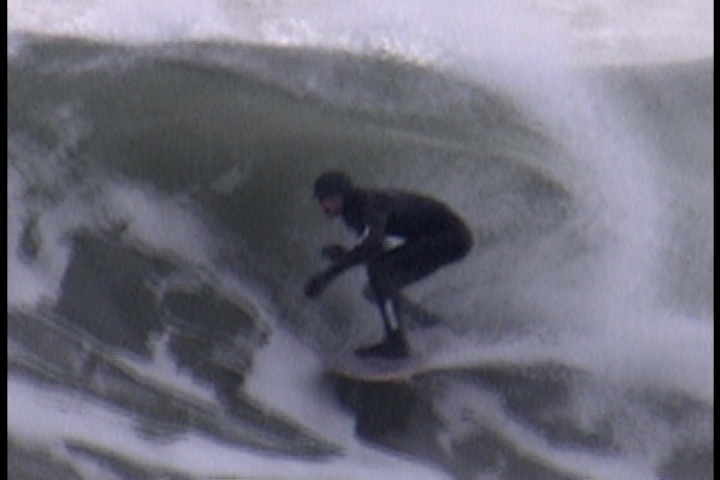 Mike Stanek Parking Meter Speed Run
Video Frame Grab SFOD WINTER 05 R. Fatello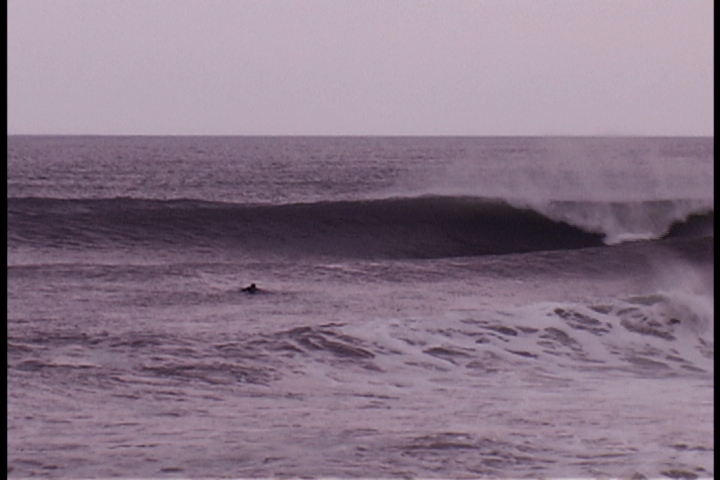 Phil Carey Paddle Back Out for one more...
Video Frame Grab SFOD WINTER 05 R. Fatello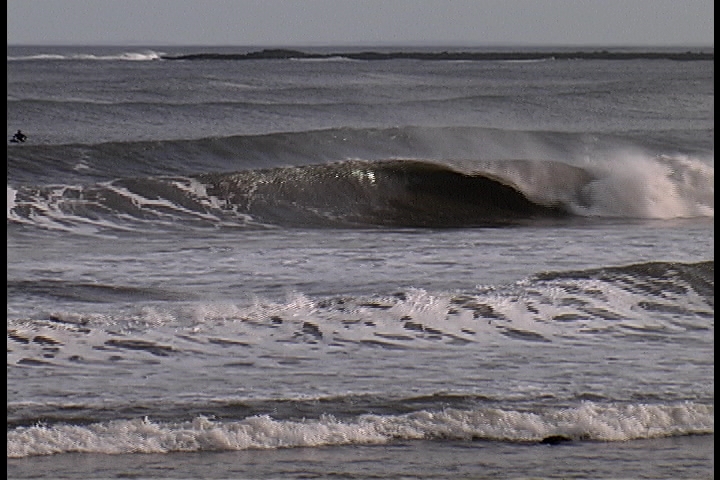 Empty Wave...where were you?...
Video Frame Grab SFOD WINTER 05 R. Fatello


Today 2005 TEAM NNE-ESA Last Summer in Hatteras
Nice warm summer days...man it was only a few months ago...why does it have to be so dang cold here in the winter?
Photo courtesy of Arlene Nichols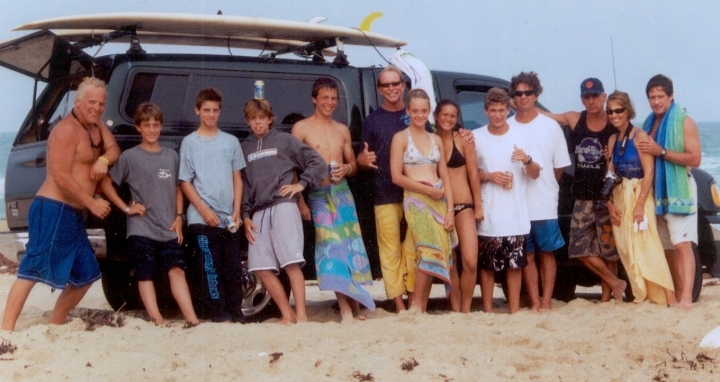 Today 2005 From the Westie Coast
Nice place to drop an anchor if you got one. You could spend a million dollars for a view like this. Or you could build one of these little boats for a fraction of that and bank the rest. Photo courtesy of Jeff "Captain Chambo" Chamberlain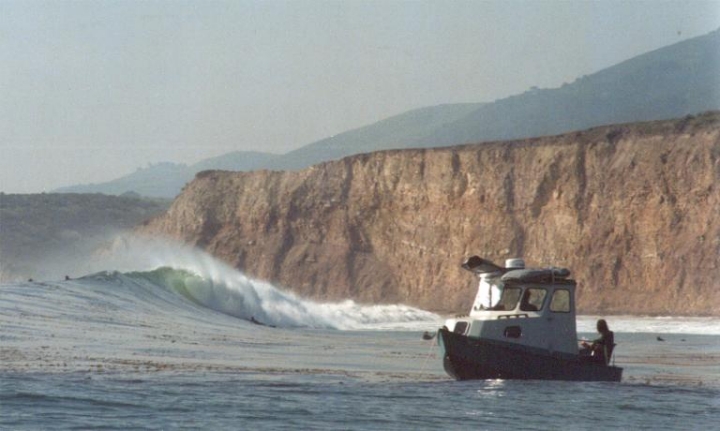 Today 2005 PARTING SHOT- Keep Yer Eyes On the Road Homer!
Think this guy surfs? Ha! You know he doesn't. I mean look at him! He's got his eyes on the road when there's a perfect wave peeling out the back. No self respecting surfer would be keeping his eyes on the road when something like this was unfolding in front of him. We'd be looking...cuz we're surfers! . Photo courtesy of The Phantom