April 3rd, 2005

Whoa what a week! How do we Top Good Friday's Swell? Well, you get one even bigger and cleaner! Talking of course about the monster swell we had on Tuesday. ' TERRIFIC TUESDAY '. Whoa baby! That was something. And she lasted a few days too. What did we do to deserve all this good surf? Are we all being rewarded for being so nice to each other? (I'm sure a few of you just blew your morning's coffee through your nose on that one). Or...are we being set up for the worst drought we've ever seen this summer? God I hope not. I just read in today's paper that they're (the experts) are expecting a very active Hurricane season. Oh oh, I said it out loud. Does that jinx the Hurricane predictions? I don't think so. Unless of course, you're one of those superstitious surfers. Are you? I guess I am, to a certain degree.
Not so much in surfing, but clearly in watching sports. Something tells me I'm not alone.

And the water temp, all of a sudden it sort of seems warmer. I say sort of, because we all know it's not. Still, a few of you peeled off the hoods to expose some cranium. Crop and Sashi being two that I noticed. It's been a long cold snowy winter. I think I can wait another few weeks before I let my noggin take a few on the skull. Beware. This is the time of the year where you truly fall prey to the infamous "Ice Cream Headaches". Don't let your imagination get the best of you. (Did I just write that?). Seriously. It's still cold. The water temp is still hovering around 40 degrees. That's too cold for your tiny brains to handle. Unless of course, you enjoy the Ice Cream Headache. Then knock yourself out.

The warmer weather brought a few more of the hibernating winter surfers out this week. Young Grom Jesse Gould came out this week. He was out surfing with his dad Jay. My son Max and I watched his first day back in the water. We had just surfed for 3 hours and had our fill. It was fun watching Jesse catch up on the lifestyle he loves so much. The next morning was Jesse's 13th birthday and he went surfing. He even got barrelled on his birthday. We talked after his session on how cool it is to get to go surfing on your birthday. We all have that opportunity to get surf on our birthday. But to actually pull it off and go surfing is special. To get barrelled on your birthday...well, that's Extra Special! Jesse got shacked on his Birthday. Have any of you ever gotten barrelled on your birthday? I know I have and I always feel like there's no better gift to get on your birthday than to get barrelled. Shacked. In the Pit. Tubed out of your mind. Hold the cake and candles. Cancel the party. Just give me that wide open cavern and let me come out of it. Clean as a whistle...like the day you were born.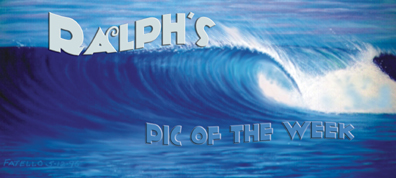 If you got good surf pics send em off to me directly.
Just make sure they're NOT huge files. In fact if you have any questions about the size, email me first and I'll write back. Start shooting crackie!!
Ralph Pic Of The Week
If you want to access the Pic of the week from past weeks click here.
Archives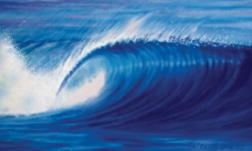 Yesterday 1967. Peter Stokes Strikes a Classic Pose on the Cape
Peter Stokes again. Hey don't complain! Peter brought over so many photos of the past (and there are so many good ones) that I have to run em. If you have some old ones (and I know some of you older guys and girls do)...get them to me. Please. I promise they will be in good hands. And in most cases, I scan them right in front of you and then hand the original back to you. No fuss no muss. Come on! Get off your rusty old butts and get me those precious gems your holding. photo courtesy of Peter Stokes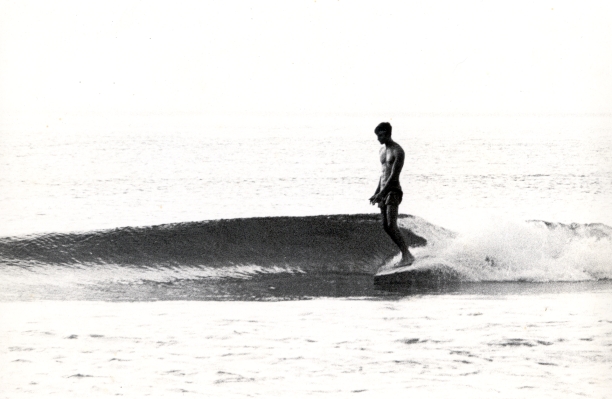 On the mend in our Good News Department is our buddy RICK EVANS. He's making leaps and bounds on his recovery and it may be sooner, than later, when we see him back in the line up. Young Phil Carey is off to the promised land for Good Surf and Good Vibes and we wish him the best of luck. Shop guru Mr Dave Cropper will be hooking up with Phil later in the week for the annual Fiji trip. Again, we're wishing them both a fun and safe trip. Kevin Rafferty is back at the shop after an extended trip to Hawaii. Kevin's finding the Islands much to his liking and can't wait to go back. We hear that brother.

A sad week for National losses. Terry Schiavo passed away. Don't know how you all felt about this situation. But at least her suffering is over. Frank Perdue passed away. Frank Perdue made a hell of a chicken. Remember; "It takes a tough man to make a tender chicken". And depending on how you felt about this man, Johnny Cochrane passed away. Personally, I think Johnny now knows the truth about OJ Simpson. Whoops. Hope Johnny's dressed for the weather. It's going to be warm where he's headed.

And finally, the Pope passed away.

The Pope was a good man who believed in all that was good. You can't fault a person for that. He practiced what he preached. My guess is, he more than likley saw the good in Surfing. He preached the good word of love. I'm in favor of that. Love. He sought World Peace. He was a man with a vision. He will be missed by many.
Like Elvis Costello once said; "What's so funny about peace love and understanding?"
Rest in Peace Pope John Paul II.


On a local note of passing. Longtime ESA contest supporter Marilyn McNeil mother of local surfer Bob McNeil passed away this week. She was an icon at most of the local surf contests at the Wall and loved to watch the kids surf. She will be missed by all who knew and loved her.

Be good to each other. And if Monday April 4th is your birthday...well...go out and Catch one!

As always my friends...Pray for Surf. Pray for Peace. Surf For Fun.

Ralph



Click On Wave to Go Back to The Top.
Today 2005. More of that Good Good Friday

Somewhere in New Hampshire. Those of you who know me, know that I'm a sucker for an empty wave.
Here's a couple of beauties for you. The Good Friday Swell.
Photos courtesy of John Carden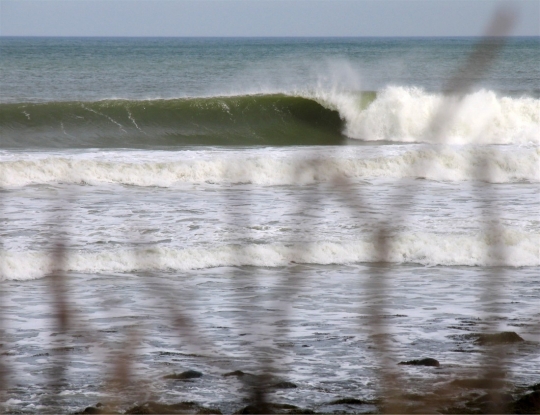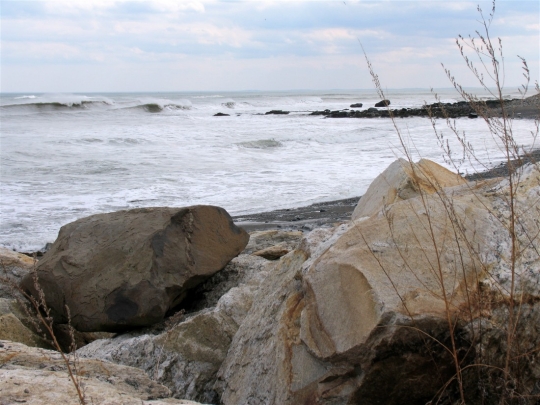 Today 2005. From Last Winter...Ouch!

You know where. Mavericks. This has got to hurt...I mean how could it not?
Thanks for sending this Jeffy
.
Photo courtesy of Frank Q





Today 2005. One More from the Left Coast
Somewhere in Cali that ryhmes with House. Last Winter. Gotta love those wide angle shots.
Photo courtesy of The Phantom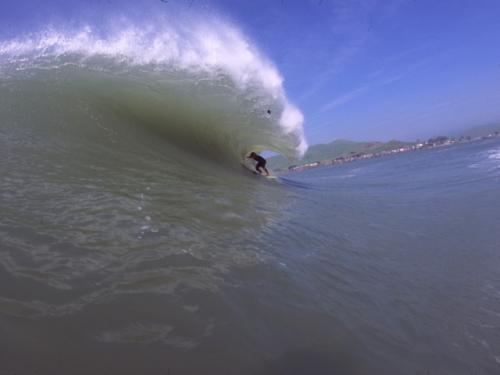 Today 2005. More (Better?) Good Friday

These photos come to us from Brendan McCray. He says these were taken on Good Friday on the Cape. He says we (meaning I guess, New Hampshire surfers) wouldn't have liked these waves, because they were beach break. He may be partly right. I don't know how much fun it would be paddling through these beasts in 39 degree water temps...but looking at these waves...well it might be worth the headache. On second thought Brendan, we'll paddle out through the channel. Brendan is the regualr foot in these pics. The goofy foot is UNKNOWN as is the photographer. Thanks for sending these Brendan!

Photos courtesy of Brendan McCray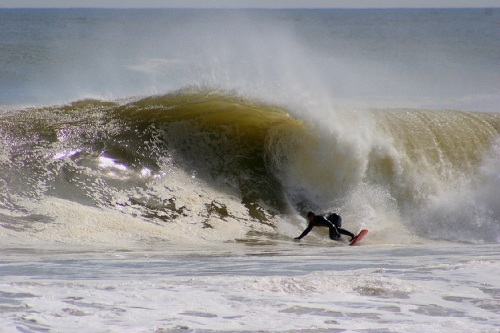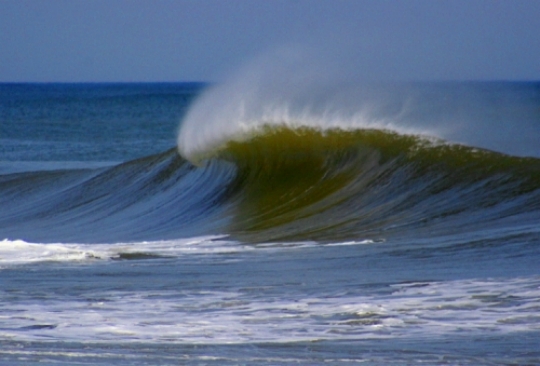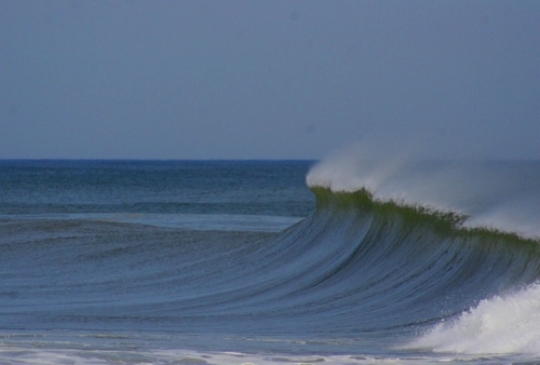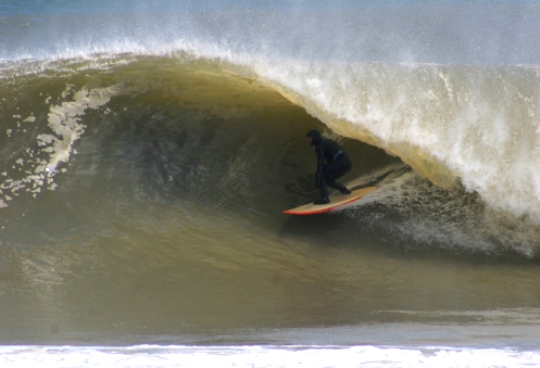 Today 2005. Poems from Amanda

Click here for a different perspective of the visuals of Surfing.
Amanda Writes
SPECIAL SAD ANNOUNCMENT LONGTIME LOCAL SURFING SUPPORTER
RAY HACKETT PASSED AWAY ON APRIL 5, 2005. WAKE TO BE HELD AT REMICKS FUNERAL HOME IN HAMPTON (RTE 1) ON FRIDAY APRIL 8 FROM 6PM-8PM.
SEE NEXT WEEK'S COLUMN FOR A FULL UPDATE AS WELL AS A FUTURE 'SURFERS PADDLE' EVENT AND OTHER PLANNED TRIBUTES FOR RAY.