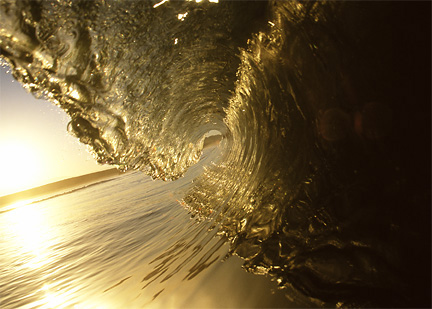 Newsletter April 25, 2004

If you haven't seen the footage of Dave and Phil's big Tavarua trip you have to get down to the shop and check it out. I have to say that both of those boys have come a long way in their surfing. I couldn't tell Dave Cropper from Jeff Booth and Phil from any of those other hot surfers. And now their surf photography has improved. Good stuff. That Big Cloud Break footage is impressive. I guess Phil even paddled out into the line-up with a water camera and got the goods. As soon as crop shoots me over an image or two the rest of the world will see it here.

A couple of serious mentionable updates here. Some of you may remember last month when Mark Jowett took a scare when his ticker wouldn't jump start. Well, Mark is doing much better now. He's headed off to Mexico this week for some R&R. Don't know how surfing Large Mexican Surf is Rest and relaxtion but that's where he's headed. Meanwhile, Super Surf Mom Kim Grondin is doing better after some major heart surgery this past week. If you wouldn't mind saying a special prayer for Kim it would be greatly appreciated from family and friends. Kevin and the troops are holding up fairly well while Mom recuperates. We wish her a full and speedy recovery.
Just another reminder to all of us to watch out for each other and take care of each other.
We got a lot of comments on the old photos from last week. So I think we'll run with this Yesterday and Today concept for a while. I love seeing the old photos as much as I do the new. So if you got any send em off to me directly. Ralph Pic Of The Week
Well, that's it for now. See y'all next week.
Pray for Surf. Pray for Peace.

Ralph


A friend of mine sent me this from the left coast.It's mind blowing to think that the sun rises out of the mountains over there, while here on the right coast it's just the opposite. This would be an evening glass off for us. Either coast, It's still a beautiful shot.
photo courtesy of Jeff Chamberlain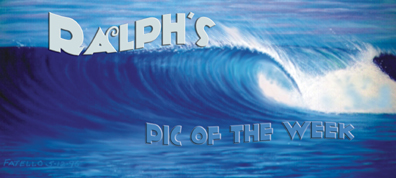 Morning Glass
YESTERDAY
This photo was taken less than 100 yards from where the Cinnamon Rainbows Shop is sitting today.It was a East Coast Record of sorts, when then shop owner Jason Hammer decided to see how many boards they could fit on top of a Volkswagon. The photo was taken in the late 70's and there are several Surfers in this photo who still surf here today. Some have moved on and some gave up the sport. But there are a few who still surf every swell. Can you spot them? Can you guess how many boards are on the roof? photo Jason Hammer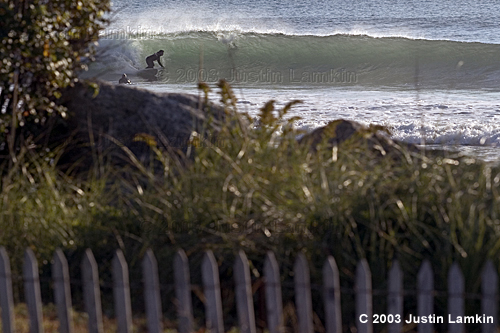 TODAY
Unknown lucky surfer taking advantage of the New England lifestyle. We don't just have good surf, we have good surf photographers. Justin is one of the best.
photo Justin Lamkin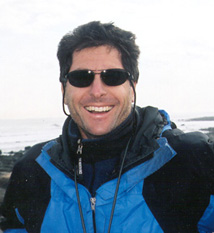 Justin Lamkin smiling for the camera.
photo Ralph Fatello
If you want to access the Pic of the week from last week click here.
Archives