November 17th, 2004

So sorry that I'm late again...it's been a busier week than last week for me. Between Veteran's Day and Releasing my (not one-But two) movies it was quite pressing. Then I had some tragic news. My last surviving Uncle passed away on the 13th. Bruno. He was a classic individual. A World War II Vet. I was on my way down to Videotape him and interview him on Veteran's Day. He slipped into a coma two hours before I got there. He hung on until Saturday, until finally slipping away for good. To make matters even harder on me, I heard that a friend of mine had passed away on the West Coast. This time, he was a surfer. He went way too soon. Ray Kunze. The Enforcer, Ray was a great person who will be sorely missed from coast to coast. My friend Jeff Chamberlain sent me some stuff on the late Ray Kunze. This man was another classic individual. They broke the mold on both of these guys. For there will never be another Ray Kunze or Bruno Fatello.

I am humbled and Thankful that my movies are selling as good as they are. The feedback has been positive and I do appreciate all the good vibes I've received. Like I said a week or two ago, I enjoy making surf movies as much as I enjoy surfing itself. Thanks for all the kind words you guys.

To the person who sent me those surf photos last week. Please resend them. I lost all my email for the past month. Sorry about that.
Yesterday. The Late Ray "The Enforcer" Kunze
I didn't know Ray that well, but I know people who knew him. From what I know of him, he was a Lion among men. He ruled the Ranch and most any other place he surfed. He was loved and admired by those who knew him best. He will be missed by all of us. And this world will be a lot less colorful without his presence. Photo taken in 2002 after surfing perfect head high waves with just Ray and myself out. The Ray and Ralph session. Rest in Peace Big man. I'm sure the surf is perfect where you are.
photo by Jeff Chamberlain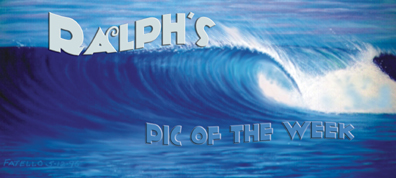 If you got good surf pics send em off to me directly.
Just make sure they are NOT huge files. In fact if you have any questions about the size, email me first and I'll write back. Start snapping your buds!!
Ralph Pic Of The Week
If you want to access the Pic of the week from past weeks click here.
Archives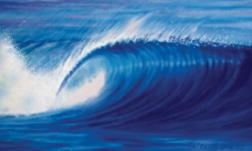 Today. Oh no! Not another Another Ralphie Guessing Game? Oh yea baby...
North of New Hampshire and South of New Hampshire October 2004

Last week so many of you guessed wrong I had to throw in a few more...go ahead weigh in and see if you guess correctly. Again, Two different shots from two different locations. "Oh where oh where could these perfect waves be...oh where oh where could they be?"
photos courtesy of....?

Phil, Sashi and Kevin are back from the Ultimate Indo trip. They explored places that were never surfed before and they got great surf and cool stories to tell. As soon as Phil gets me some images I'll post em for you.

Hope you guys got some of that swell last weekend...that snow sent a little shiver through us all, but the swell was clean and fun, and the air and water temp was more than manageable. Why, it was downright tropical, not Indo Troppo, but pretty dang warm for around here this time of year.

Next Thursday is Thanksgiving. Clearly we all have something to be thankful for. Lord knows I do. I'm thankful for my Loving family and friends. I'm thankful for our brave troops fighting the war on terror. I'm thankful for all the great surf we've had and the great local surf shops. I'm thankful for all the good things that happen in our lives that go by unnoticed. I'm thankful for all the teachers, coaches, firemen, policemen, and Veterans. I'm thankful for having known my Uncle Bruno and Ray Kunze. And I am especially thankful to have Surfer Joe Collins fresh back from Iraq back in the line-up.

I'm Thankful for the next swell, and the next smile I get from one of my friends. Oh, and I'm thankful for those awesome New England Patriots. Keep it up boys! We're all still believing in you guys.

Pray for Surf. Pray for Peace. Surf For Fun.

Ralph

Click On Wave to Go Back to The Top.
Same two lucky stiffs from last week...scoring some ultra perfecto beach bombs!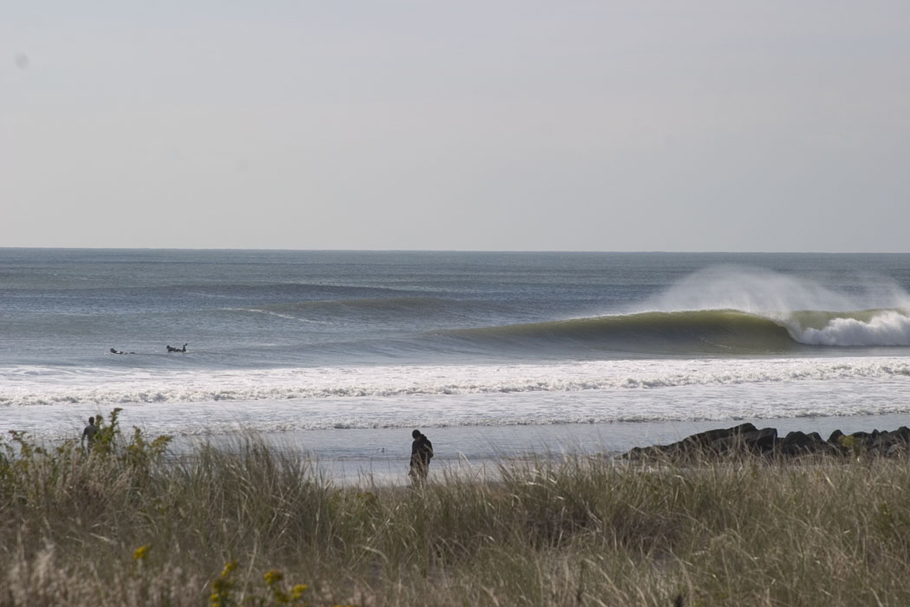 Tony Szabo sent this gem over just today...that's his buddy Chris pointing at what appears to be an empty line-up...oh...those lucky SOB's.

Parting shot...how come we don't have piers like this?