My favorite month October, and becoming a grandfather...
There is only one month for me that really matters. It is this coming month. October. How I love the month of October. It is the single month that really defines New England. It is, and was, the month that
I would dream about when I was away. Home to me is October. This is our month. All you hearty New Englanders will agree.

When the days are still warm enough to wear short sleeves and the nights have that first real chill. The bright color leaves on the trees light up the regions, from the mountains, to the seacoast. It is the most glorious time. The sights and smells of October carry me through the remaining days and seasons. Don't get me wrong, I like summer, I like winter, and I like spring. But the fall is where I hang
my hat.

I love you October, took you so long to get here. I've missed you.

So what's this about me becoming a grandfather? Well this past Monday September 25th, 2013 my oldest daughter Gabrielle Marina had a baby girl. Avery Marina came into the world at 6lbs and 6 oz's. Both mother and child are doing fine thank you.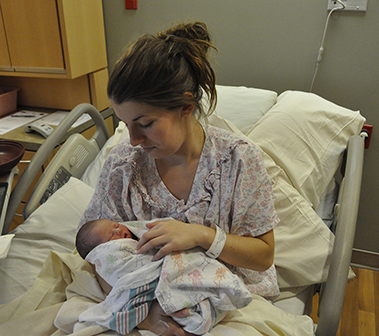 Like a lot of you, I never pictured myself the grandparent type. Hell, I still think I'm 16 in many ways. It took me a while to get used to being a father, let alone a grandfather. Yet here I stand, holding my first grandchild. And while I may look somewhat in shock, I am truly blessed to be able to hold this baby, and to know, that somehow, some way, my blood runs through her veins.

This is truly the miracle of life.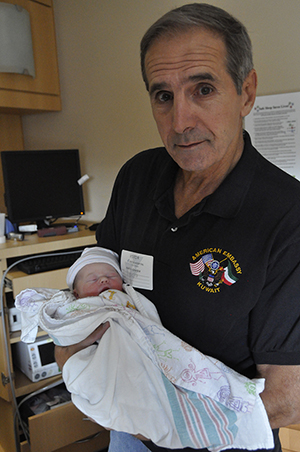 I must say, I have held many babies in my time. From my own nieces and nephews, to my own children. And now, my grandchildren. And look, I am not trying to come off as "I'm too young to be a grandparent BS, I know, I'm clearly old enough, and truthfully do look old enough to be a grandparent.

However, the same can not be said of my wife Cory.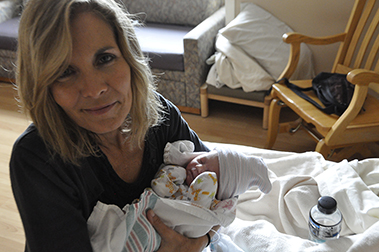 She does not look enough to be a grandparent. Hello? Am I wrong?

In fact, I have joked for years when introducing my wife to others by saying "And you know my oldest Cory." She hates it, but my friends love it. She is thinking of being called "Mimi" and I will be called "Gramps" , I know some of you have joked that I should go by "Grand Crackie" after the 'ASK CRACKIE 'character I created years ago. And I will from time to time, pull that out, but for now, I'll be called what my late father was called. "Gramps". That suits me just fine.

And talking with Gabby yesterday, I asked her if she thought Avery would try surfing , she looked at me with this complete incredulous look and said "Yeah? We all had to surf! She's going to surf too!"

That made me smile, I turned and looked out the window towards the ocean, and had a snippet of a vision, of little Avery trying surfing for the first time. And it warmed my heart.

Surfing healing all wounds.






Of course if Avery is going to surf, it will be this man who teaches her. Her Uncle Max. Now that has a nice ring to it.




Uncle Max will be her mentor when it comes to surfing. And I pity the fool boy who asks little Avery out on a date for the first time. Oh boy...the apple does not fall too far from the tree. Don't worry Avery, this too shall pass.

Living in this digital world has really opened the doors for those loved ones who can't be here in the now. My youngest daughter Noelle is off at college in South Carolina but was still able to participate in the meeting and greeting and cooing of little Avery. All brought to us by the I-Phone and a thing called Face Time. It was amazing. I mean, there she was on this little hand held device. hearing and seeing, what we were all hearing and seeing.




Now that made me feel old. But it also made me grateful and happy to be able to accept, without any grumpy reservations, the magic of modern technology. We loved it. Face Time.

Now for Some Of My Weekly Global Observances:

Lots going on in the Capital this week and weekend. Trying to avoid a government shutdown both parties are up in arms with each other. But honestly? I could care less this week. My priorities are preoccupied with being a grandparent, the month of October, and a massive ocean storm. Sorry. But homey don't care about no Government shutdown.
Not this week any way.

I was stopped in my tracks over the brief phone call our president made with Iran's president. Look, IRAN is a TERRORIST sponsored state. They have been for decades. They were behind the TERRIBLE bombing of the Marine Barracks in Beirut Lebanon on October 23, 1983. There are many marines today who have NOT forgotten that. So, to have an idle chat with this man? I'm sorry, I think it's wrong.

So as a result of that phone call, I have taken the photoshop liberties and had my weekly KSM fun. So let's take a minute and enjoy the weekly humiliation of the mastermind terrorist who killed 3,000 innocent civilians on September 11th, 2001.




* Note to self. Must pick up some cell phone batteries
at Home Depot.

ANNOUNCEMENTS:
HAPPY BIRTHDAY Lester Priday September 30, 2013!
HAPPY BIRTHDAY Mark Driscoll September 30th, 2013!
HAPPY BIRTHDAY Erik LaRochelle October 1st, 2013!
HAPPOY BIRTHDAY RJ Clayton October 1st, 2013!
HAPPY BIRTHDAY Steve Rafferty October 5th, 2013!
HAPPY BIRTHDAY Bill Faulkner October 6th, 2013!
CONGRATS to Gabby and Chad on the birth of baby
Avery Marina 6lbs, 6oz and 18" long September 25th, 2013!

Please Support ALL The photographers who contribute to Ralph's Pic Of The Week every week for the last 9 years. **Think about BUYING a HIGH RES Photo from any of the weeks on RPOTW.

Keep in mind the photos you steal from this site are low RES. You can't blow them up. Order HIGH RES photos that are suitable for framing. It's a GREAT Gift Idea. A nice framed photo of your favorite Surfer or Surf Break!
Remember my friends... Surfing Heals All Wounds.
Pray for Surf. Pray for Peace. Surf For Fun.

Ralph