September 12th, 2021 The RUN is 4 out of 4 Weeks.
Waist high or better at least once a week.
There were head high to overhead surf from Hurricane LARRY
for 3 consecutive days. September-9-10-11, 2021

THE RECORD FOR THE MOST CONSECUTIVE WEEKS IN A ROW FOR WAIST HIGH OR BETTER. August 8th, 2021 was 53 WEEKS! TOPPING THE 43 CONSECUTIVE WEEKS SET IN 2009!
Send your SURF Pics to me directly to ralph@adlantic.com.
Need photos by 10 AM on Saturdays. Seriously.
By 10AM. Make sure they are 1300 pixels wide.
If you have more than 10 pics please use wetransfer.com it's free up to 2 gig. Please DO NOT send me over 50 pics without first contacting and communicating with me.
Thank you.

Click on Archives link to see all the past Blogs
and pics.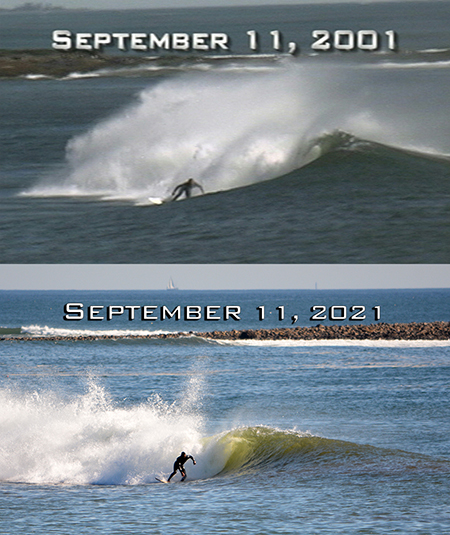 TWENTY YEARS 2001-2021 Photos above taken at the same spot at the exact same time only 20 years later. Hurricane Erin and Hurricane Larry.

For those of us who are old enough to remember, September 11th, 2001 was a day that none of us will ever forget. I can recall with vivid and clear images in my memory, the horrors of that day. As a surfer here on the NH seacoast, we were all anticipating the waves from Hurricane Erin off the coast. Just as I was about to enter the water that morning at 8:15AM, I was told that it was freezing. So I went back home to grab my booties and gloves. When I walked into the house, my wife Cory was standing next to the small TV in our kitchen and said, that a plane had hit the WTC in NY. Like most of you, I thought it was a small plane that had somehow veered off course. As we both stood there watching the smoke billow out of the tower, we watched in horror as the second plane hit WTC 2.



I turned to my wife and said "We're at war! This is war!"

We watched in absolute disbelief for about 20 minutes and then I said, "I need to go back down to the ocean to let everyone know. They don't know what's going on." And I kissed my wife and took off down to the ocean. The surreal look of that day was not wasted on any of us. The cloudless blue sky here in NH with absolute flawless and perfect hurricane waves just pouring onto our beaches, juxtaposed with the scenes of horror in NYC was too much to comprehend. I went into combat photographer mode and started to document what was happening in our small world on that day. The video I shot that day will forever be one of the most historical surf videos I have ever made.

It was a modern day Pearl Harbor.

Watching and hearing about the incredible bravery of the NYC Firefighters, Police, and first responders was both inspiring and tragic. The same with those who jumped into action at the Pentagon. And the absolute courageous acts of bravery by everyday civilians aboard Flt 93 in Pennsylvania was nothing short of awe inspiring acts of hope and love. Love of our country and of our fellow man.

And I was right about us going to war.

Because September 11th, 2001 was the first day of the Global War On Terrorism. As President George W. Bush said in his speech that night to the American People. "We will make no distinction between the terrorists who committed these acts, and those who harbored them." And as we later found out, the terrorists who committed these cowardly acts were Al Qeada. And those who harbored them, were The Taliban. And they were all situated in Afghanistan.

So for those who have questioned why we were in Afghanistan for 20 years? There's your answer. Go back and read that again.

American forces and our allies routed and virtually wiped out Al Qeada. We killed Osama Bin Laden and captured the mastermind of 9-11, Khalid Sheikh Mohammed. There have been NO terrorists attacks on our shores since 9-11. And we kept the Taliban at bay and allowed Afghanistan to grow and prosper without the threat of terrorism. Especially the young girls and women, who were treated horribly by the brutal Taliban. There's not a single woman or young girl in Afghanistan today, who are happy with the Taliban being back in power. Not a single one.

As a Vietnam veteran who watched the Fall of Saigon in 1975 and questioned my own service there as well as the millions of others who served during the 10 years we were there. We are watching history repeat itself with the Fall of Kabul. When the communists took over South Vietnam, millions were sent to REEDUCATION CAMPS (POW Camps) and thousands were murdered outright. While millions more fled the country. Re: Boat People, and any other means necessary so they could escape the communists.

The same is happening today in Afghanistan. Think about it.

We went from removing the Terrorists and the Taliban for the last twenty years, to replacing them with the Terrorists and the Taliban. Does that make sense to anyone out there? I mean seriously, does it? Oh hell no!

The GWOT is as big as WWII. When Nazi Germany surrendered we kept a military presence in Germany and throughout Europe that is still there today. When Japan surrendered we did the same.
When the Korean War truce was signed, we kept our military there in South Korea. Is there any doubt in anyone's mind that if we were not still there that North Korea would attack and take over South Korea?
The bottom line is this. Twenty years after September 11th, 2001 the Taliban and the Terrorists are back in Afghanistan. The real question remains. How long before the Taliban and the Terrorists hatch another plan to attack America? It's not a question of if, but when.
Back when I was Commander at American legion Post 35 of the Hamptons, I was asked by a local reporter after our GWOT Monument dedication on September 11th in 2006. "What will you do after the Global War On Terrorism is over?" My answer then, is the same as it is today. "There is no end to the Global War On Terrorism. There are terrorists who have not been born yet, that our children and grandchildren will be fighting.

The Global War On Terrorism, is forever."
Today, we are a divided nation. Twenty years ago, we all came together as one. I pray it doesn't take another 9-11 to bring us all together again. Meanwhile let us remember the fallen from that awful day, and those who have sacrificed their lives in the Global War On Terrorism in the last twenty years.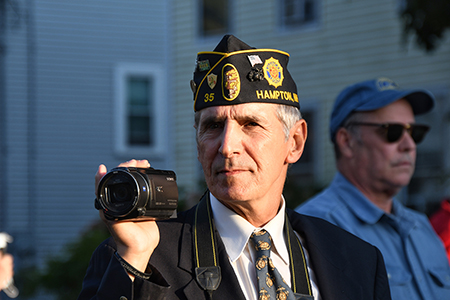 This photo of me by Martha Lardent was taken on Saturday September 11th, 2021 at the American Legion Post 35 here in Hampton. *Another reason why the Blog is late this week. I shot video and stills of the service.
May we never ever forget. Oh, and it wouldn't hurt to Pray for Peace.
Every September 11th we meet here. For twenty years. Johnny Meehan, myself, Markey Jowett, and Tony Berardini all show up at the exact spot we were all surfing that day. We will meet again next year. And the next year,
and the next year, until we are no longer able to. We won't forget.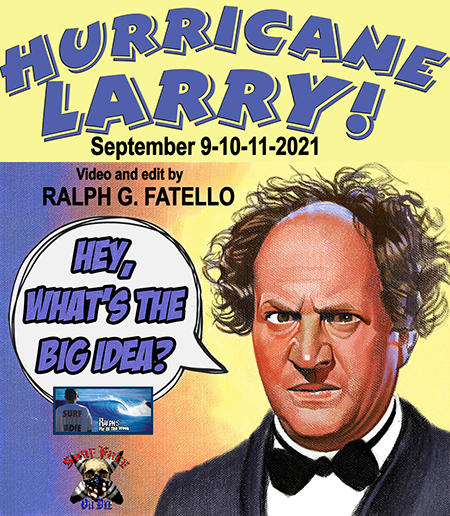 HURRICANE LARRY
This was a storm for the ages. For three consecutive days we had head high to overhead surf with warm water and sunny skies. And the winds were favorable. There are 12 galleries down in the photo section from 8 different photographers. LARRY was one of the best. I shot all three days. I went through two 64 gig cards. Mostly video. Expect an impressive video by the next Blog.




Here's one from the galleries. This is a not so young Duffy McCarthy doing something that only young guys do. Getting completely barreled. Did he make it? See Tony Berardini's gallery to find out. HURRICANE LARRY was one hell of a swell. LARRY FINE? He sure as hell was.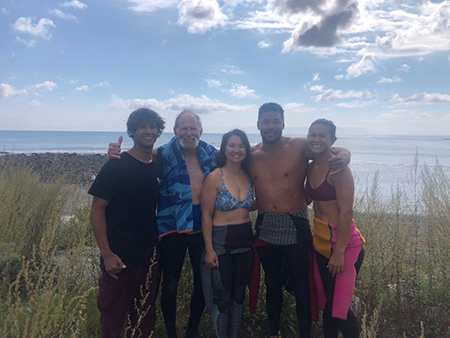 The Nichols Ohana got some great LARRY waves and I've got the video to prove it. You just wait and see what I've got.
"SURFING HURRICANE LARRY HEALS ALL WOUNDS."


This week's Ed's corner is from TS Hanna in 2008 This is me.
I remember this wave and was surprised to find out that Ed was sitting on the jetty down by 12th Street. He had no idea this was me, and I had no idea he was down there shooting. This photo remains to this very day as one of my favorite pics I have of myself surfing. TS Hanna September, 2008.
Photo by Ed O'Connell
*Click the photo above to see a larger version of Ed's Pic.

Now for Some Local and National News
The NFL debut of Mac Jones was impressive. He connected on 29 of 39 passes for 281 yards with one TD and no INT. He looked great in the pocket. He was poised and confident and above all else, he was accurate. I mean he was laser sharp. I'm not going to compare him to TB12 just yet, but he's going to be great for the team. What a relief to watch him play and move the ball down the field like...like...oh for crying out loud. Like TOM BRADY! There I said it. He reminds me of Brady. In fact, I jokingly call him to my close circle of Pats fans "Little Mac Brady" I know I know. I should shut up. But I really like what I saw.




Look at this kid. Is he the second coming of TB12?




Maybe not. But I like what I see in MJ10. Put it this way, the future looks bright with Mac Jones at the helm. GO PATRIOTS!

Speaking of Mackeys....

Mackey V turns 30 on September 14th, 2021. That's hard for me to believe. I was 40 when he was born. The pic below was when he was 13yrs old. This was his first trip to California. His very first wave in California was at Little Drakes on the HR.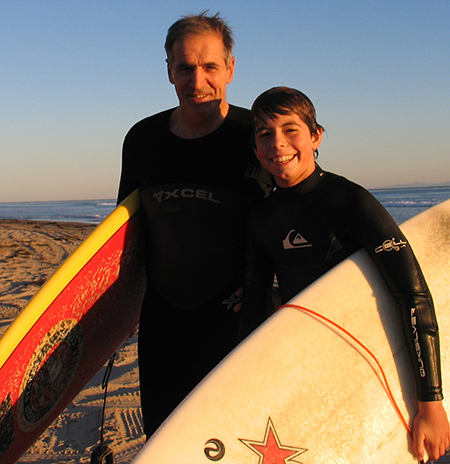 And here we are on 9-11-21 after his last surf session at the Wall.




Mackey is 30 and Ralphie is 70. And we're still surfing.

See below. Another surfer's Paddle for one of the local Surfers.
Thursday September 16th, 2021 at 6:00PM at 18th street
at North Beach (The Wall) in Hampton, NH.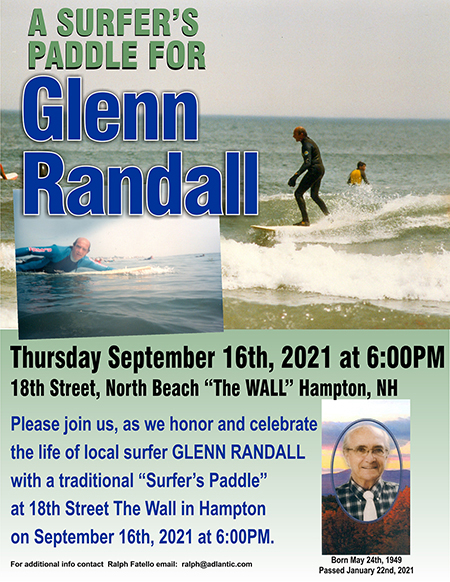 There's no greater honor for a surfer than to have a Surfer's Paddle in your memory. If you knew Glenn please join us.

KSM Photoshop of the Week
With Hurricane Larry making the news last week Ole KSM had to go and dig up an old movie poster of when he tried to audition for the Three Stooges. He actually tried to get the studios to change the name to the Four Stooges. But with the original stooges all being Jewish it just wasn't a good fit. So they passed. Besides, every time Moe hit KSM he'd go full Al Qeada on him. Screaming "ALLAH ARKBAR!" It just didn't work out. Thank God.




And so my friends, please take advantage of this weekly photo shop of the mastermind who planned 9-11 and resulted in the deaths of 3,000 innocent civilians by KSM (Khalid Sheik Mohammed).

*Note to self -must pick up a case of Porcupine wigs at Home Depot this week.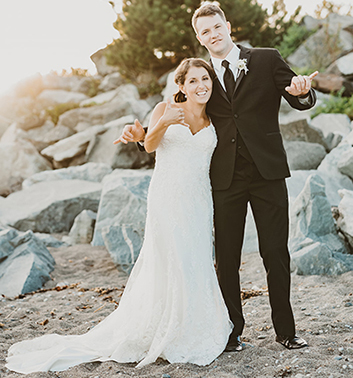 HAPPY 1st WEDDING ANNIVERSARY Noelle & Pete Rizzo September 12th, 2021!
HAPPY BIRTHDAY Mackey V September 14th, 2021!
REST IN PEACE David Patten ex-Patriot WR who caught Tom Brady's first Super Bowl TD pass. He was 47 yrs old.
REST IN PEACE Sam "BAM" Cunningham ex-Patriot RB.
PLEASE Keep longtime NH Surfer Greg Smith in your Thoughts and Prayers.
PLEASE Keep local Surfer/Musician Pete Kowalski in your thoughts and prayers throughout the year.

Please Support ALL The photographers who contribute to
Ralph's Pic Of The Week every week for the last 16 years.
** BUY a HIGH RES Photo from any of the weeks on RPOTW.

Remember my friends... Surfing Heals All Wounds.
Pray for Surf. Pray for Peace. Surf For Fun.

Ralph




Yesterday- MVF FIRST CALIFORNIA SURF SESSION. DECEMBER 2004 AT THE HOLLISTER RANCH.
(Below) This is a classic pic. I can remember saying to Mackey "You have no idea how lucky you are. To have your first ever surf session in California be at Little Drakes on the Hollister Ranch is unheard of." And his first wave? Yeah, he got a nice backside barrel. Photo by RALPH

*Click on the pic to see a larger version.


I kept a daily Blog on my CATCH A WAVE FOR MOLLY surf campaign, when I surfed every single day for 365 consecutive days. Click on the Banner above to read entries of my daily journey. There's some really interesting and true experiences
that happened during that year. Some of which are to this day, unexplainable. Some are just mind blowing. But all true.

I started on July 26th, 2010 and ended on July 26th, 2011.

Some rainy Sunday, pour yourself a cup and go through the journal. Pay close attention to the month of May in 2011. Read that month and let me know what you think of that. Be forewarned it will change you forever.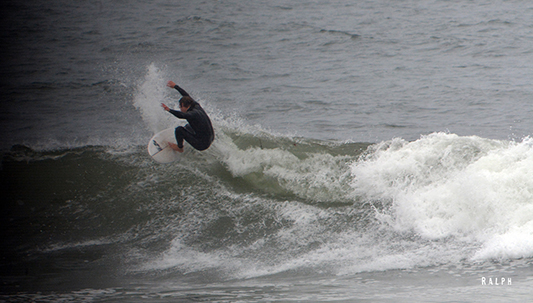 (Above) Day I started off wet and dreary. Matt Colby could care less about the rain. LARRY Thursday September 9th, 2021 Photo by RALPH
*Click on the photo above to see the whole gallery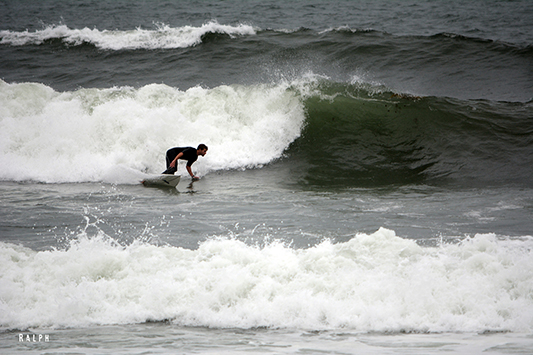 (Above) Day I wasn't exactly perfect conditions. Like Colby, BMO could care less about sunny and clean. LARRY Thursday September 9th, 2021
Photo by RALPH *Click on the photo above to see the whole gallery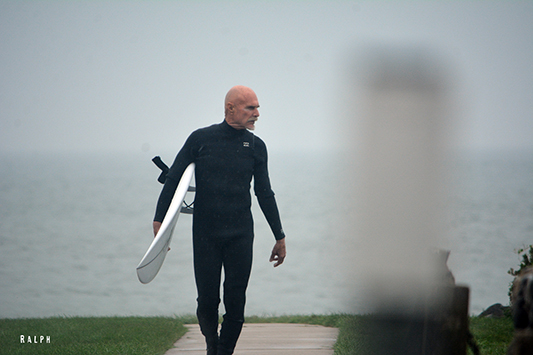 (Above) And this guy? This is Mike Rosa. He's 70 yrs old and still charging Hurricane Surf. LARRY Thursday September 9th, 2021 Photo by RALPH
*Click on the photo above to see the whole gallery


Today- HURRICANE LARRY DAY II
September 10th, 2021 Photos by RALPH




(Above) DAY II. Turns out it was Ryan Leibundgut's birthday. Talk about the best Birthday gift. LARRY Friday September 10th, 2021 Photo by RALPH
*Click on the photo above to see the whole gallery