Indian Summer
in New England
...
Is there anything better than Indian Summer during the early weeks
of October? Wait, are we even allowed to say Indian Summer these days? I mean, I certainly wouldn't want to cross any political correctness lines here. But last week? Wow. That was clearly Indian Summer, or rather Native American Summer, or what ever you want to call it. Suffice it to say, it was unseasonably warm. I'm calling it what we have called it since day one. Indian Summer.

And if the PC patrol wants to get on my case about it?

Well, I'll simply point out that if you want to get politically correct about Native Americans, and the use of slang names involving Native Americans. You should start with the Nation's Capital, and their NFL football team. The Washington Red Skins. Just saying.

But really what was it in the high 80's? Damn. It was short sleeve and air conditioning weather for me. In fact, that head high swell we all got to surf? Well, guess who trunked it during that 2 day swell? "Trunking it" for all you non surfers is, not wearing a wetsuit. The water was that warm. I trunked it. And I was warm enough to last an hour.

I'm guessing the water temps were in the mid to high 60's.

Last week I told you all how much I love October. Well Indian Summer comes with that bundle. And that stretch of warm weather last week was such a treat. Especially if you missed some of the nicer days this summer. Last week made up for any of the bad days we had this past summer. And while I may seem enraptured with that one final blast of summer, I still long for the cool days of Autumn.

Cause I love me some Autumn weather.

So two weeks ago I asked Dave Cropper if I should bring a camera to the Steely Dan concert that he and Jacko were inviting me to. They both said "No don't bring a camera." You know me, I bring a camera to every event. I mean everything. But I listened to them, and left my camera at home. I didn't want to risk being asked to leave during their show. *And what a show it was.

But a funny thing happened once the lights dimmed and the band hit the stage. Everyone but me pulled out their cellphones and started taking photos and video of the show. I looked around and couldn't believe what I was witnessing. And the same goes at professional sporting events. Those damn smart phones are smarter than you think. And some of the images they shoot are amazing.

I just thought it was funny to see the signs clearly stating that NO CAMERAS OR RECORDING DEVICES were allowed in the show. Yet every other person was making their own private concert video. The concert was at the WANG in Boston.

I must say, I felt like a fool. I should of had an I-Phone. My wife has been after me for weeks now saying I need to upgrade to one. After seeing that concert and all the fans blatantly taping the show I finally became convinced. So maybe for a mutual wedding anniversary gift, I will opt for the upgrade.

And the next concert or sporting event I attend that states that no cameras or recording devices are allowed, I will what every other patron does. I'll whip out my smart phone and start taping. Why not.

Hey speaking of cameras and anniversaries. This coming Thursday Cory and I will be celebrating 26 years of marriage. Seems like yesterday we met at a night club in Boston called SPIT. Now here
we are grandparents. How 'd that happen? It's been a long, wild, crazy journey getting here. But I still love you Cory.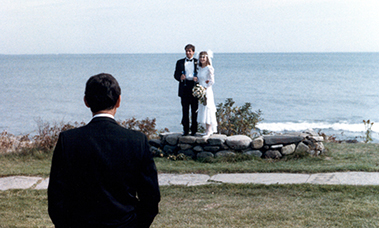 A few years ago, I found this old photo that my late father Gus took. The man in the foreground is Cory's late father Jerry. We are standing at Fox Hill and if you look closely you will see that there was no surf. Thank You God. Why? Are you kidding? I didn't want waves on my wedding day. That would of been the ultimate test. Surf or Marriage? Besides, half of my friends would of bailed if there was surf. No, it's best for surfers to get married on a flat day.

Now the Honeymoon is something else. We got great waves on our honeymoon. How could we not? We were on Kauai's North Shore and then Oahu's North Shore. We scored waves.




Cory shot this of me on one of the many mornings I went surfing.
In fact, this little nugget was within walking distance of our hotel.
Hawaii is and should be on every surfer's bucket list. You NEED to go to Hawaii at some point in your life. Even if it means you just sit and watch. You need to go. It is the Mecca of our lifestyle.




I shot this at Hanalei bay. I shared these waves with just one other person. Joey Cabell. Talk about a special surf session. He's the featured "Yesterday" photo below. But this all happened 26 years ago this week. It was a memorable honeymoon on so many levels.

Surfing and LOVE heals all wounds.






Last week I ran some photos of our new granddaughter Avery. I guess it still hasn't sunk in as far as me being a grandparent. It's starting to, but not completely. Here's a great photo of four generations of my wife's family.




My beautiful girls. My mother-in-law Judith, my wife Cory, my daughter Gabby, and of course little baby Avery. Four generations of the Parker/Bunton/Sarno/Fatello clan.

It seems like yesterday that we were holding little baby Gabby.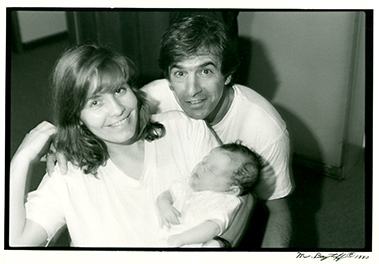 Of course it was more like 23 years ago. Here we are with Gabby about the same age as Avery. In the blink of an eye they grow up. It's amazing how fast that happens. No wonder
I feel so old.




I was telling Gabby the other day how I would bring her down to the Wall and have her stand up on the Wall so she could hear the surf and smell the salt air. I wonder if she'll do the same with Avery? Or will I have to do that too? Or maybe her brother Max will take on the honors of introducing the next generation of Fatellos to the surf. Don't know who it will be, but someone will have to do it. After all, those are my rules. "If you live in my house or visit my house, you have to surf!"

Now that's not wrong is it?.

Now for Some Of My Weekly Global Observances
I was not happy with today's Patriots Bengals game. But I was also not surprised. Look the gig is up. The rookie players we have on our team are just that rookies. Tom Brady can only do so much. We have been exposed (again). Oh well at least we have the Red Sox and they are off to a GREAT start. The Bruins started this past week too. Tis The Season my friends!

OK so the Government has SHUT DOWN. WTF??? I mean you have got to be kidding me. If I hear of any Disabled Veteran not getting his disability checks because of this I am going to be upset and I will make a point of calling out the senators and congressmen who caused this. The way to get even is to VOTE these boneheads out of office and Vote in New boneheads. Wait...oh nevermind.

So as a result of the Government Shut down I have once again taken the photoshop liberties and had my weekly KSM fun. So let's take a minute and enjoy the weekly humiliation of the mastermind terrorist who killed 3,000 innocent civilians on September 11th, 2001.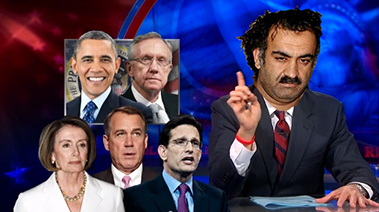 * Note to self. Must pick up some candles and batteries
at Home Depot in case we lose power.

ANNOUNCEMENTS:
HAPPY BIRTHDAY Bill Faulkner October 6th, 2013!
HAPPY BIRTHDAY Kim Bohenko October 8th, 2013!
HAPPY BIRTHDAY Ryan Schnell October 9th, 2013!
HAPPY 26th ANNIVERSARY Vince and Princess Shazam
October 10th, 2013!
HAPPY BIRTHDAY Danny Breton October 11th, 2013!
HAPPY BIRTHDAY Tina Levine October 13th, 2013!
HAPPY BIRTHDAY Joe McGovern October 13th, 2013!
CONGRATS to Gabby and Chad on the birth of baby
Avery Marina 6lbs, 6oz and 18" long September 25th, 2013!

Please Support ALL The photographers who contribute to Ralph's Pic Of The Week every week for the last 9 years. **Think about BUYING a HIGH RES Photo from any of the weeks on RPOTW.

Keep in mind the photos you steal from this site are low RES. You can't blow them up. Order HIGH RES photos that are suitable for framing. It's a GREAT Gift Idea. A nice framed photo of your favorite Surfer or Surf Break!
Remember my friends... Surfing Heals All Wounds.
Pray for Surf. Pray for Peace. Surf For Fun.

Ralph