Famous last words and Topsfield Fair
...
I was never one for acknowledging "famous last words" until I read what Stonewall Jackson said on May 10th, 1863 on his deathbed. For those of you who are not tuned into who Thomas "Stonewall" Jackson was, he was a Confederate General who was loved by his men during the Civil War. He was also General Robert E. Lee's right hand man before his death.

Jackson died as a result of an errant ambush by his own men at Chancellorsville in Virginia. His death sent shockwaves throughout the south. Some say, had he lived, he might of made a difference in the result of the war. Certainly, he would of at Gettysburg. But this is not about any of that. It is about his last words spoken before he passed away.

Laying on his bed dying, Jackson's last words were: "Let Us Cross The River, And Rest Under The Shade Of The Trees."

Pretty poignant words, at a very critical time, in our nation's history. I actually used those same words during my late Father-in-law's Jerry Bunton's eulogy, that I wrote and read after his untimely passing. Ironically, the anniversary of his passing is this coming October 17th.
It will be 8 years since he passed away. And there is not a day that goes by that all of us who knew and loved him, don't think about him.

I pray to him every day. And I know I am not alone. He's also buried in the same cemetery as Stonewall Jackson in Lexington VA.

And speaking of last words and passing's in my family. This last October 9th, 2013 was the 6th anniversary of my late mother's passing. It's hard to believe that she has been gone that long.

But my mother's last words were spoken to me only. I was alone with her when she spoke. She had been suffering for days and we all knew the end was near. It was hard to watch her slowly slip away. Before she passed, she opened her eyes and looked at me and said these words: "Lift Me Up, And Carry Me Home."

Such incredibly powerful words. I was both stunned and enlightened by those words at the same time. There are many hidden meanings in those words. She could of been talking about Jesus and heaven. Or, she could of been talking about her own childhood. Or...she could of been talking about our family home. She just wanted me to lift her up and carry her home.

I'm not going to lie to you. I cried. How could I not?

As a songwriter and musician, I wrote a song around that line. They were too powerful not to document. The song is basically about my life growing up, and the chorus is that exact line. I think we all want to go home in the end. No matter where your home is, we all want to go back. And I'm thinking, my mother did in fact, find her way home on that day. October 9th, 2007.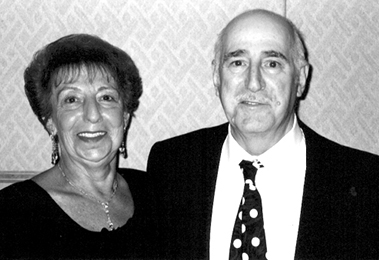 A few days ago, on October 11th, I had a dream that my mother was calling me on my cell, and I was having bad reception as I was deep in the woods. She was calling to tell me that my father was trying to get in touch with me. I simply told her to have my father call back later, or I would call him back when I got out of the woods. Not sure what to make of dreams like that. But I do know, there is a certain amount of comfort, that I get when I do connect with them.

I miss you guys. But it was nice to hear from you.




The oldest continuous Fair in all of America is winding down this weekend. The Topsfield Fair has been something that my family has gone to for many years. When I was a kid we went every year. And once I became a parent I continued that tradition.

You really have to acquire a certain taste for the Fair. I've had it since I was a toddler. I still have it. There were years when I would go more than once a year. It was that important to me. Of course these days, I am lucky if I attend the Fair at all. I used to take the kids every year and they loved it. That is, until they got too big.

My youngest Noelle, loved going to the Fair with me. And this is the first year she did not go. She's away at college and she is just too far to be able to fly back and go to the fair. We went to the Fair in her honor and had a blast. Besides, she'll be home in the future, and she will be able to start her own Topsfield Fair Traditions.

Surfing, The Fair, and LOVE heals all wounds.






A sign from the petting zoo at the Fair. What's to stop one of the animals from taking a bite of a toddler's hand if they are just petting them? Most of the animals in that penned up concentration camp are thinking one thing, and one thing only. Your little human hands are there to feed me.




My daughter Gabby will have to go through all the things we had to go through when raising our three children. That means getting street smart, ocean awareness, and Fair savvy.




The world is a dangerous place. It's also a beautiful place, but you must be ever vigilant as a young parent. All of your instincts will start to kick in once you become more acclimated to being a parent. And I suppose, that my wife and I will have to pay more attention as well. My guess is all that we have learned in the past will come to the surface with each passing day. I certainly hope so for the baby's sake.

Now for Some Of My Weekly Global Observances
I was not happy with last week's Patriots Bengals game. They will have their hands full today against the Saints. And even though I am a Fair Weather Baseball fan, I was not happy with last night's loss to Detroit. Not sure how the Bruins are doing just yet, but that season is way to early to start stressing over. No we must divvy up our stress between The Patriots and the Red Sox. So GO PATS! GO SOX!

OK so the Government is still out of business? Really? This is really starting to look pathetic. Regardless of how you feel about this, there is a way to change things. By VOTING! Disabled Veterans not getting their disability checks because of this? We must VOTE those responsible OUT OF OFFICE!I

OK because I'm on a melancholy Fair theme I thought why not have a little fun with our resident Terrorist Mastermind? Why not? So let's all take a minute, and enjoy the weekly humiliation of the mastermind terrorist who killed 3,000 innocent civilians on September 11th, 2001.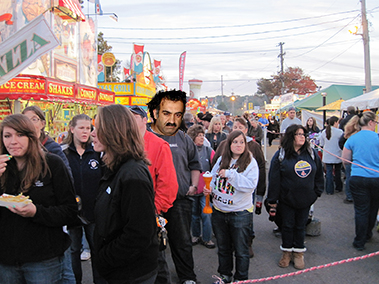 * Note to self. Must pick up a Carmel Apple making kit
at Home Depot this week.

ANNOUNCEMENTS:
HAPPY BIRTHDAY Tina Levine October 13th, 2013!
HAPPY BIRTHDAY Joe McGovern October 13th, 2013!
HAPPY BIRTHDAY Alex Orestis October 14th, 2013!
HAPPY BIRTHDAY Lauren Coates October 14th, 2013!
HAPPY BIRTHDAY Jay Hammer October 14th, 2013!
HAPPY BIRTHDAY Rob Jones October 15th, 2013!
HAPPY BIRTHDAY Melanie Veltsos October 16th, 2013!
HAPPY BIRTHDAY Dennis Toomey October 16th, 2013!
HAPPY BIRTHDAY Jack Danahy October 17th, 2013!
HAPPY BIRTHDAY Allie Paugh October 18th, 2013!
HAPPY BIRTHDAY Evamarie Fatello October 19th, 2013!
*Thinking of our beloved Grampy "Jerry" this October 17th, 2013!

Please Support ALL The photographers who contribute to Ralph's Pic Of The Week every week for the last 9 years. **Think about BUYING a HIGH RES Photo from any of the weeks on RPOTW.

Keep in mind the photos you steal from this site are low RES. You can't blow them up. Order HIGH RES photos that are suitable for framing. It's a GREAT Gift Idea. A nice framed photo of your favorite Surfer or Surf Break!
Remember my friends... Surfing Heals All Wounds.
Pray for Surf. Pray for Peace. Surf For Fun.

Ralph