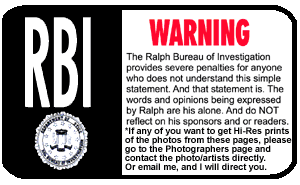 Saying Goodbye to my kid sister Evamarie, Thanking Veterans from all wars and times of peace. November 11th. And Happy 240th United States Marine Corps Birthday. November 10th.

I'm still in the unbelieving mode of having my kid sister pass away on Saturday November 7th, 2015 at 12:15AM. Evamarie was 58 years old. A single mom, and a grandmother. She was first diagnosed with cancer in 2010. It was brain cancer. She had one of the most rarest kinds of cancer. Though this rare cancer did what most other common cancers do. They destroy lives and families.

The incredible fight that Evamarie performed was nothing short of selfless bravery, under the most extreme conditions. She fought and fought until there was nothing left, and then she fought some more. Just when we thought she had reached her boiling point, she would dig in and fight some more. We all stood by and watched her fight this incredible battle. Feeling so helpless, because other than providing comfort and humor, we were at a loss as to what we could do.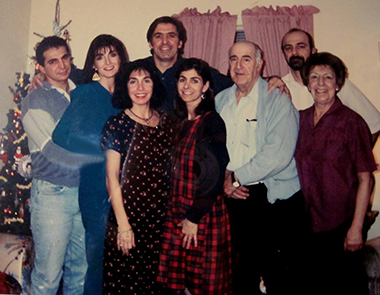 And Evamarie was not one for asking for help. But there were several in the immediate family who stood up and helped out. My sisters Donna and Gale were instrumental in getting her to Dr's appointments, hospital visits, pharmacy runs. And just everyday chores. My niece Kelly was another shoulder to lean and cry on. And they shared a special bond. My bothers and I did what we could. We all visited. We all went to the hospitals. We all did anything we could do. Every family member pitched in to make this battle go easier.

And if family members were not enough, she had a battalion of good close friends who did so much to maker her journey as smooth and easy as possible. Kathy, Karen, and Pam to name a few. Then of course there was her own daughter Janelle. She was always there with her young son Kai. Just the sight of them made Evamarie's life just light up. But I have to say, that my sister Donna was incredible. She was the foundation that kept Evamarie's whole life from collapsing. Donna was amazing. Truly amazing. She did so much to help Evamarie and Janelle that it warrants repeating.

And I would be remiss ed if I did not acknowledge her. I love you Donna. We all love you.

Evamarie leaves behind, 3 brothers (Ralph, Johnny, and David), and two sisters, Donna and Gale. She also leaves behind her only child Janelle, and only grandchild Kai.

In addition to her immediate family, she leaves behind many cousins, nieces and nephews. Maria, Artie, Wayne, Cheryl, Kelly, Jesse, Gabby, Max, Noelle, Jaiden, Avery, and Brylee. She also leaves behind many in laws- Michael, Cory, Brian, Kay, and Sue. And there were and are so many others to thank, but I just can't seem to remember them right now. Please forgive me.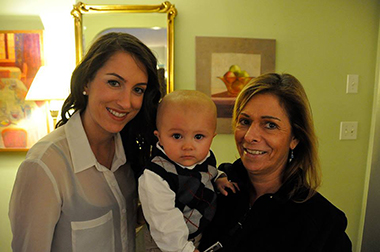 Janelle, Kai, and Evamarie. She was battling cancer when this photo was taken. Battling yes, but laughing and smiling with all of us.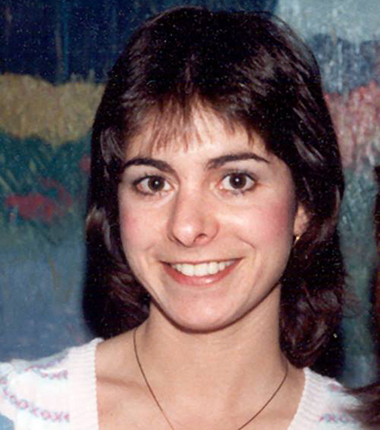 I will never forget you Evamarie. You were such a good sister and a loving and caring mother and grandmother. I will love you until the end of time. You are home again. With Mom and dad, and Michael. I know you are safe. In the loving hands of our lord and savior Jesus.

This week is Veteran's Day. My sister Evamarie was so good about calling and saying thank you as well as attending some of the local parades and ceremonies. She was my only family member from back home who traveled north to see my Post, and fellow veterans on a few services. I never forgot that.

Out of my many brothers, sisters, nieces and nephews, she was the only family member outside of my wife and three kids, who took the time to acknowledge Veterans and the sacrifices they made for our country. The only one. She knew how grateful I was that she attended our first 9-11 dedication. I remember Evamarie going back home and telling all our siblings about the incredible job our Post 35 does every year. She was proud of her big brother. I still have letters she wrote to me when I was off fighting in the war. Thank you Evamarie.

Speaking of thanking veterans. Bob Kraft and company had a wonderful and moving show today at Foxboro. The NEW ENGLAND PATRIOTS know how to show thanks and gratitude to our nation's service members and veterans.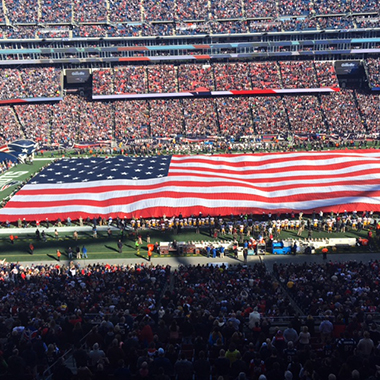 I don't know if I have seen a bigger flag than this. So impressive.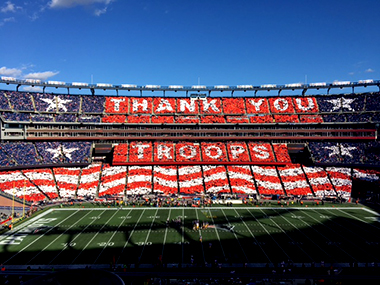 But this? This was so incredibly uplifting. Thank you Mr Kraft.

"SURFING, SISTERS, AND VETERANS HEAL ALL WOUNDS"