RED SOX World Champs. Hello November.
I know I have mentioned many times in the past about me being a fair weather fan when it comes to baseball. You know, "I'm late to the dance" as it were. But I am a fan. And I certainly enjoyed all the play-off games. And look, I remember the 67 series, and all the other heartbreaking moments in Red Sox nation. Bill Buckner etc etc.

But having said all of this, I really got into these bearded freaks.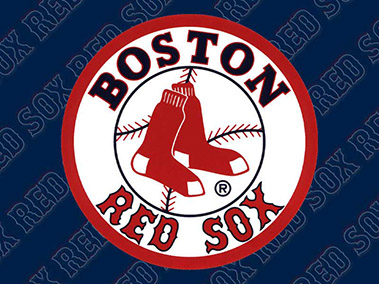 They came in a time in our local history where something good needed to happen. The Boston Marathon Bombing left the city of Boston stinging. Though that day was no where near the enormity of 9/11 per se, it did hit the city, and the surrounding communities hard.
So this team really brought to the surface the whole "BOSTON STRONG" notion that we were in fact, a team and a region to be reckoned with.

I don't believe any terrorist group was paying attention to the series, but you never know. Maybe some bonehead Al Qeada leader hiding in some cave somewhere, sneered at us all last week. And I suppose there is some solace in knowing that.

You know, maybe we rubbed some anti American terrorists the wrong way last week with all the BOSTON STRONG sentiment. If we did? That's great! If we didn't? Well they should of been paying attention to us. Because if there's one thing we have shown the scumbags of the world, it's this.

You can bomb us and terrorize us, but you can't beat us.

We're Americans. We're going to go about our daily lives. We are going to watch our sports, and we are going to celebrate when they win. And nothing any terrorist, or terror sponsored country, can ever change that. You don't scare us. You should be scared of us. There's nothing scarier than Americans who believe in something.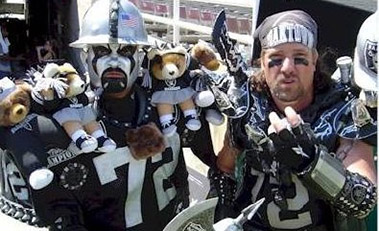 Especially, American Sports fans. You seeing this Al Qeada?




Oh hell yea. "Allah Arkbar" don't mean squat to these guys. They will chew you up and spit you out. These guys are American Sports fans. Be afraid, be very afraid of them. Because there are millions just like them. Crazy Americans! Gotta love 'em.

But back to the boys in Red, White, and Blue. The Sox.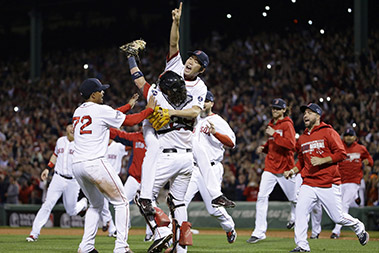 It was a great series. I mean even if you were not a real sports fan, it was exciting as it gets. At one point we were down in the series 2 games to 1. Then we tied it up on Sunday, *like the Patriots did in their game. They were down and came back to beat the Dolphins. The Sox did the same thing.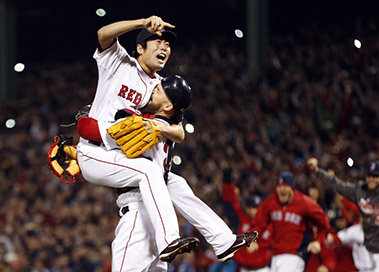 And they did it with the final out of catching a runner off base. Wild ending for sure. Almost as wild as the night before with the interference call. I mean this series had it all.

Red Sox Heals All Wounds? Sure why not? They did this week.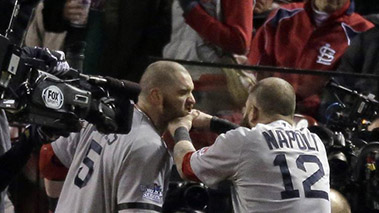 I liked the camaraderie between the players. The beard pulling antics of Gomes and Napoli. And speaking of Gomes. Not since Nomar has there been a peculiar set of superstitious moves than those of Gomes. His helmet pulling adjustments when up at bat are one for all YouTube fans. Just quirky and endearing. The first few times I saw him do his batter stance dance, I laughed. Then I slowly understood. The oddity of these moves made sense to me.

In fact I bet a few of you have had something similar.

I know I did in my life. Back when I played music at some of the bigger clubs in Boston I had a ritual I went through for each show. I had to wear certain clothes, and one particular piece of clothing, was my favorite. My underwear. That's right. My lucky Reds. I had a favorite pair of briefs. (I can't believe I am writing this.) But hey, I'm trying to be truthful in this blog.

My "lucky reds" worked for my big gigs up and down the East Coast, and also for the Patriots games. They worked until they didn't work anymore. Then I'm afraid, I retired them. They are no longer in service. Besides, what's the old saying, be sure and have on nice underwear, in case of an accident and you have to remove your clothing. That's what did it for me.

The thought of having to show anyone the condition of my lucky reds shocked me back to reality. I still have them. Tucked away in my top drawer. They are there. Safe and full of holes.

You know, just in case I REALLY needed good luck.

But again, congrats to the Boston Red Sox and the millions of fans who eat, sleep, and drink the team. You've earned it.


Now for Some Of My Weekly Global Observances
I know I am not alone at the absurd way our government is NOT working together these days. It's almost comical. And honestly? I see no end in sight. The only time we all get along is during war times. And then that's only in the beginning. Because for the most part, the Dems and GOP are miles apart. Which is ironic because they really are so close. They just can't see it.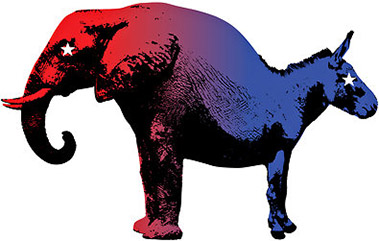 Sometimes they just don't know their ass from their elbow.

Back to the Sox for a moment here kids as I insert our favorite Terrorists into a sea of Red Sox celebration for my weekly humiliation of Khalid Sheik Muhummed. Because there is NO WAY on earth this would ever happen, let's play another game of "WHERE'S KSM?"

So once again, let's all take a minute, and enjoy the weekly humiliation of the mastermind terrorist who killed 3,000 innocent civilians on September 11th, 2001.




* Note to self. Must pick up a case of Ballpark Franks
at Home Depot this week.

ANNOUNCEMENTS:
HAPPY BIRTHDAY Katherine Smith November 2nd, 2013!
HAPPY BIRTHDAY Jack Fleming November 3, 2013!
HAPPY BIRTHDAY John Wheatley November 4, 2013!
HAPPY BIRTHDAY Dennis Moran November 4, 2013!
HAPPY BIRTHDAY Mike LaVecchia November 5, 2013!
HAPPY BIRTHDAY Steve Franson November 7, 2013!
HAPPY BIRTHDAY Stein Roder November 8, 2013!
HAPPY BIRTHDAY Jim Giampa November 9, 2013!
HAPPY BIRTHDAY George Masten November 9, 2013!
HAPPY 238th BIRTHDAY USMC November 10, 2013!
HAPPY BIRTHDAY Steve Clark November 10, 2013!
HAPPY BIRTHDAY Anthony Ciolfi November 10, 2013!
HAPPY BIRTHDAY Thomas Ciolfi November 10, 2013!
HAPPY BIRTHDAY Francoise Viau November 10, 2013!
REST IN PEACE Mr Block (Pauly's dad).
REST IN PEACE Buttons (Hawaiian Surfer).

Please Support ALL The photographers who contribute to Ralph's Pic Of The Week every week for the last 9 years. **Think about BUYING a HIGH RES Photo from any of the weeks on RPOTW.

Keep in mind the photos you steal from this site are low RES. You can't blow them up. Order HIGH RES photos that are suitable for framing. It's a GREAT Gift Idea. A nice framed photo of your favorite Surfer or Surf Break!
Remember my friends... Surfing Heals All Wounds.
Pray for Surf. Pray for Peace. Surf For Fun.

Ralph