May

9th

, 2010

Happy Mother's Day!
The Surf Count of Waist High or Better is (was) 61 out 64 weeks,
or 11 for 12...

or

...


You've heard the saying "It ain't over til it's over." Well...It's
over. The Fat Lady has sung. The RUN has officially run a ground. This was clearly a week of less than waist high surf. In fact, it may have been a week of less than knee high.
And like I said a week or two ago, some of you who have been bitching about the lack of "Real" surf will be giving your left
gonad
for a waist high wave, i
f this "Real" drought keeps up. So hold onto your seats kids. We could be in for quite a spell. As in, FLAT Spell.

I may have to dig up the old Beach Bocce Balls. Anyone interested in a game of Extreme Beach Bocce? When the surf goes flat in the summer months up here in the Great Northern State of New Hampshire, we step out of the box, and strap on the combat boots, and roll the big balls in the rough stuff.
We play for real up here. No pads. No penalties. It's XTREME Beach Bocce with a cap
ital
"X". Any takers?


A friend, who shall remain anonymous, claims that it will be September before we see a chest high wave. I respectfully disagree. Although, I can clearly see us going a week or two without a waist high wave.
I can't see us not getting at least a few days of chest high surf sometime over the summer.

In fact, I would not be surprised if we get a little Mother's Day treat. Maybe not...

Yes, it's Mother's Day
. Did you call your Mom? Did you send her a card? Did you buy her some flowers? Make her breakfast? Take her to brunch? Did you do anything?


Look, I know some of you have lost your Moms. And I know how hard it is on days like today. It stinks. There's no getting around it.
You just have to get through the day. It
only
lasts for 24 hours. By tomorrow, you'll be fine. You can get through this day. No one says you can't be sad, or wistful. In fact, if you feel emotional, let it out. Have yourself a good cry. And then pull yourself together and move on.

I consider myself very lucky, because I have a very healthy and lovely, Mother-in-law. And although I miss my own Mom, I still really enjoy my Mother-in-law's company. I'm happy for my wife to b
e
able to have her Mom in her life. Plus, I really enjoy seeing my own kids around my wife (their Mom) . Life changes like the weather around these parts. And you really have to
roll with the punches when it knocks you down.
So if by some slim chance, we do get a little bump to surf on Mother's Day, don't be a jerk and forget to call your mom,
be
ca
use you're all surfed out. That's BS. Call her.


What day was the wind howling this week? Oh yea, it was Thursday.
I was out riding my bike (yes I ride a bike, anybody got a p
ro
blem with that
?
) Any ways, I was feeling good. I was pedaling against the wind, and had the highest gears engaged to create more tension. Which in turn, will help me burn more calories. Or so I'm told.

So I'm riding my TREK Navigator down to the ocean, and as I do, I can't help but notice that the wind was howling so hard that it was blowing all the trash barrels and recycle bins out into the street. In certain parts of Hampton, Thursday is apparently
Trash and Recycle day. So I thought, what the hell? I'll be a good samaritan, and I'
d
stop my bike every so often, and gather these loose containers, and secure them in people's yards. I was feeling good.
You know, l
ike a Boy Scout or something.

At one point I was looking back at my good deeds, and just marveling at what I had done for these unknown
local citizens
, and I was feeling pretty damn good about it all, when it suddenly hit me.


Oh no, I may have put the wrong barrel in the wrong yard!
I could just picture some irate neighbor coming home after a grueling hard day at work, outside looking for his barrels, and then finding them in his neighbor's yard! Oh man. I may have inadvertently, started a neighborhood dispute. Doh!

I pedaled my ass out of there as fast
as I could.


Speaking of citizens. The local Rotary Club Of Hampton named me Citizen of the Year for 2010, this past week.
Believe me, I was surprised as you are reading this. No
scratch
that, I was way more surp
rised. I was shocked. But, I was also truly humbled, and thankful, for the award and recognition. So, again, I want to personally thank everyone who was involved in me getting this title.

I guess that makes me "Citizen Ralph.
"


There is a major milestone in our family today. Because not only is it Mother's Day it's also our oldest daughter Gabby's birthday. Our Little Gabby Girl turns 20 today. It's actually a double Birthday celebration, as our life long friends the Grondins, oldest daughter Leah, also turns 20. Leah and Gabby were born less than 23 hours apart.
They have spent their entire 20 years on planet earth here in Hampton.

If you were to tell me some 25 years ago, that I would be married and raising a family here at 10th Street in Hampton, I would of either sneered at you, and told you to bug off, or I would of chuckled. But I never would of imagined this a reality. But it happened. For both the Grondins and us. We did just that. Our kids have spent every single summer, hunkered down at the Wall, playing on the beach, and learning how to surf. First with Boogie boards, and then on surfboards. And the time has just flown by. Like the snap of a finger. Poof. It's gone. 20 years can go by in the blink of en eye.

All you young parents out there, with young groms. Remember this. That little toddler in diapers, that eats sand, will soon be running out into the surf on their own, and then one day, they will be young adults heading off to college and beyond, and you will be standing there, looking around, and wondering how the heck did that happen? It just happens. It just does.

I look at photos of me when I was young, and see my own parents so full of life. In those black and white stills. All of us, so happy at the beach. Life seemed like it would never end. That there would always be another day at the beach. Always. But then one day, they too are gone. Forever. Or at least, until we meet again.

But today? Today is Gabby and Leah's 20th Birthday. Our Lil Surfer Girls. Happy Birthday Girls and Happy Mothers Day to ALL The Mothers, past, present and future Moms. Especially, all you Moms who surf!
If your Mom is a surfer, you have the COOLEST Mom on the planet!
Now for some of my weekly Global observances:
I'm not sure if I ever said this on my weekly blog in the past or not, I may have, I'm just not sure. I know I've said it many times to close friends. What am I talking about? I am talking about the fact that "we", as in the UNITED STATES of America, have become the NEW Israel. How's that? Think about it.

Israel deals with car bombings, and suicide bombers all the time. All the time. They eat, sleep, and drink this knowledge, that Terrorists will come into their cities, markets, synagogue and blow them up. Yet, they go about their daily lives, as if this is the norm. And it is for them. We are slowly, but surely, becoming like them.

Case in point. The latest Terrorist attempt to kill as many civilians as possible in Times Square a week ago yesterday. This was not some disgruntled worker trying to get back at some idiot boss. This was not some jilted lover trying to wreak havoc on his wife's family. This was (albeit a bonehead attempt) the work of Terrorism from abroad. Taliban in Pakistan helped this latest loser, Faisal Shahzad in his ill fated attempt to kill innocent civilians in Times Square.

Is there any, normal, sound thinking person out there, who doesn't understand this?

We have become the NEW Israel. We will become numb to these attacks in the future. We will deal with them when they happen, and make no mistake about it. They will continue to happen. And it makes no difference who is sitting in the White House. Surely, you can all see that. President Obama said at his inaugural speech, that he will "extend his hand if you unclench your fist..."

Well for as many unclenched fists, there are twice as many clenched. This is the world we live in. To think anything else is just wishful thinking.

I mean Good Lord, did anyone see what the President of IRAN said this week to George Stephanopolous? When George asked President Ahmadinejad if Osama Bin Laden was in Iran, this bonehead said Osama Bin laden was actually in Washington DC. Thank God George stopped the Interview. But this is the man who is in charge of IRAN. A man, who says that Israel should be wiped off the map. This guy's a joke. A walking, talking, joke who will soon have Nuclear weapons...do you feel safer today?

And what is happening in Greece, could be coming here in a few years. And no amount of surf can save us...help.

OK, I'm not worried about the BRUINS. They are still in control here. Up 3-1. They play the Flyers today in Boston. The Celtics I'm a little concerned about. I think they could of won that first game. They won the 2nd quite hand idly. But that last game? Damn...The Cavs beat them so bad that Danny Ainge could of tossed towels directly at the Cavs and they still would of won. We need to re-group and attack.

Don't forget The Nor'easters will be performing at the Winnacunnet High School Auditorium on Saturday May 29th, 2010 for a fundraiser concert to raise money for the Hampton American Legion's GWOT Memorial Monument .(*See flyer in this week's column.) I know there are a lot of old "Easter's" fans out there. And let me say...the band has not missed a beat. We are looking forward to playing in front of our old and new fans in May. Look who's blowing into town...The Nor'easters!
CHECK OUT THE NEW/Old YESTERDAY PAGE! ALL OLD New England and beyond Surf Pics!*NEW PICS added each week!

There's a Clean and Sweep at the Beach Wall in the area starting at High street across from Cinnamon Rainbows on Saturday Morning May 16, 2010 from 9am – 12. Bring your brooms to help clean up the walking area along the wall going south from High Street.

Happy Birthday Jay Gould May 7th.
Happy Birthday Leah Grondin May 8th.
Happy Birthday Gabby Fatello May 9th.
Happy Birthday Tony Szabo May 9th.
Happy Mother's Day To ALL The Mothers May 9th!
KEEP Getting Stronger SUPER SURF MOM Kim Grondin! We ALL Love you!
A Quick RECOVERY to local Big Man Ripper Eric Palmer...see you in the Summer
brother Semper Fi.

Here's JAMIE WADE's pics of the MOLLY Hockey Game for you to check out: http://jamiewade.zenfolio.com/

Please give to the RED CROSS or some other trusted organization to help the people in Haiti and Chile. Like the RED CROSS. www.redcross.org Help these people. Please.

The Children of Nicaragua via Brian Nevin's recent work. lovelightandmelody.org This organization deals directly with the plight of the children of La Chureca.
Please help.

*Check out the NEW updated DROPPING IN ON RALPH blog Section. ALL Of April is up. *This is the blog section of this website where you can write in and comment. The only downside of this blog is, you actually have to use your REAL Name. No hiding behind some fake handle and name. If you want to comment, you have to man up, and be yourself. I will post all comments, both good and bad. You just have to be yourself.

*Molly Paddle Video by Joe Carter has been moved to the Community Page.

Please Support ALL The photographers who contribute to Ralph's Pic Of The Week
every week for the last 6 years. **Think about BUYING a Photo from any of the weeks on RPOTW as a GREAT Gift Idea. A nice framed photo of your favorite Surfer!
Remember my friends...Surfing Heals All Wounds....
Pray for Surf. Pray for Peace. Surf For Fun.

Ralph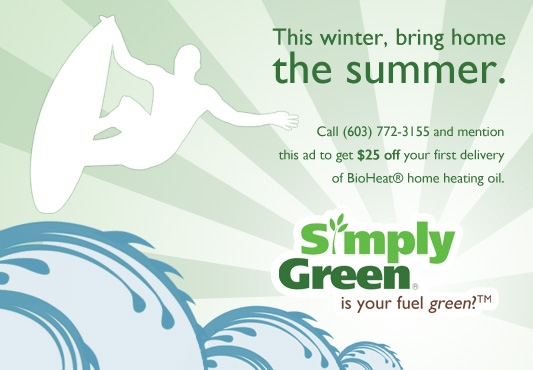 Click YESTERDAY Banner Below to see new Old Surf Pic Page

Summer of 19
90
... Lil Gabby and BHD at The Wall

(Below) Gabby has spent her entire 20 years at the Wall. Some of you may think that the Wall is not the best environment to raise a child. The Wall is not where our children learn how to be a good person. They learn that at home, and in schools, and in church. The Wall is where you go to have fun in the ocean. The Wall is where you go to learn about Surf. Those of you who have heard the call of the Wall, know what I'm talking about . The rest of you, can go pound sand somewhere else.
Photo courtesy of RALPH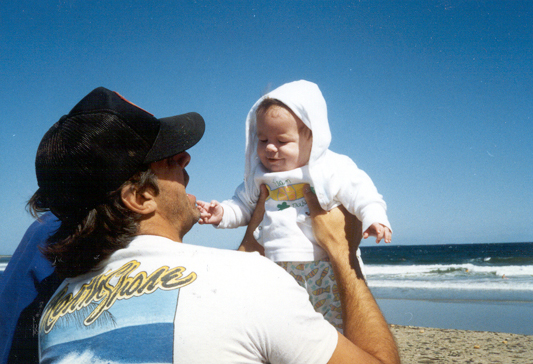 Yesterday and Today-
Wednesd
ay,
May 5th
, 2010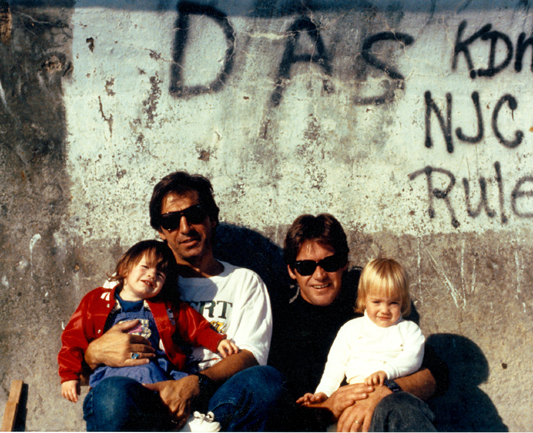 (Above) Gabby and dad, Leah and dad. At The wall. The girls turn 20 this weekend. Photo By Jay Gould *

Click on the photo above to see the Whole Gallery.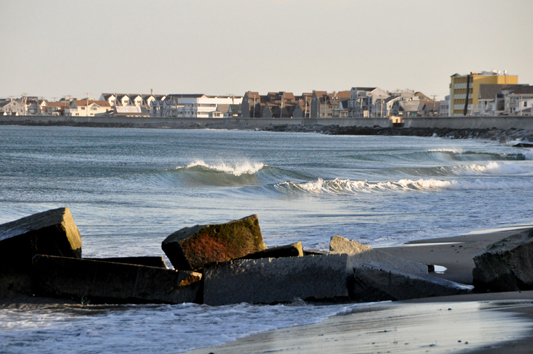 (Above) OK so it's not exactly surfable. But it looks cute. Cute little peaks.
Wednesday May 5th, 2010 Photo By RALPH
*

Click on the photo above to see the Whole Gallery.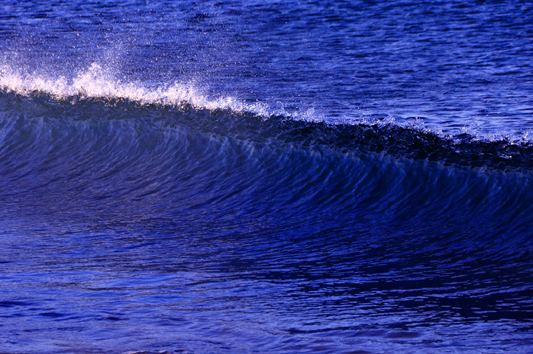 (Above) It's a cool blue little wave. Wednesday, May 5th, 2010 Photo By RALPH
*

Click on the photo above to see the Whole Gallery.




(Above) OK so it's a Wall and birthday theme this week...don't worry there's surf coming below. Wednesday, May 5th, 2010 Photo By RALPH
*

Click on the photo above to see the Whole Gallery.




(Above) My late Mother Eva. I found this with her belongings after we sold
the house and we moved everything out. Photo By Gus Fatello



(Above) My Mother-in-Law Judith with John. Happy Mother's day Day Judith! You both look great! and We ALL Love you! Summer 2009. Photo By RALPH
Today- THURSDAY-May 6th, 2010 CALIFORNIA


(Above) This is Balaram Stack and this is the beginning of one heck of a barrel. Thursday, May 6th, 2010. Photo By Ben Ginsberg
*

Click on the photo above to see the Sequence.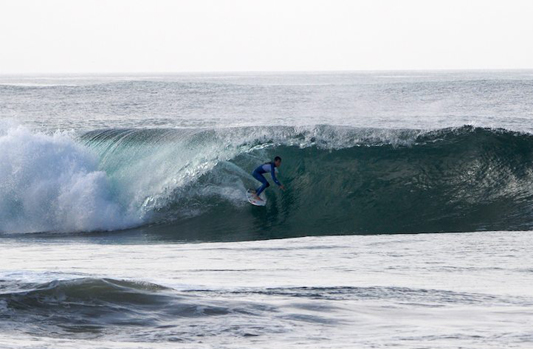 (Above) Balaram Stack Newport California. Thursday, May 6th, 2010.
Photo By Ben Ginsberg
*

Click on the photo above to see
More
.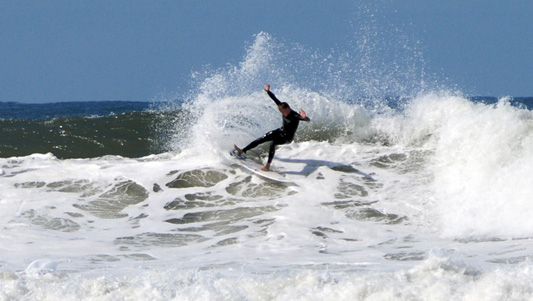 (Above) This is from another Cali session. Photo By Ben Ginsberg
*

Click on the photo above to see the Sequence.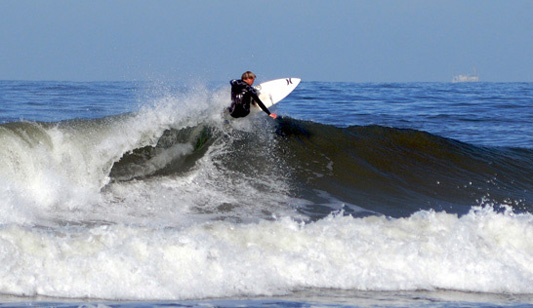 (Above) See there's surf somewhere else in America...another Cali session.
Photo By Ben Ginsberg *

Click on the photo above to see the Sequence.

CLICK ON THE PLAY BUTTON BELOW FOR a VIMEO VIDEO CLIP.
SPELLBOUND 198
8
by RALPH

SPELLBOUND the North Shore 1988 from Ralph
In 1988, I wrote a story about Surfing in New Hampshire for SURFER magazine. That winter, we were on the North Shore of Oahu, when the article came out. We were all so excited about seeing the SURFER Mag piece. We had almost forgotten where we were. Almost.

The Surfers were:

Kevin Grondin, Mike Paugh, Harry Manzi, Michael Baytoff, Lenny Nichols, and myself.

We all surfed that famous stretch of sand and reef between Sunset and Lani's. I shot some Super 8mm movies of the sessions. The surfing is just that. Local New England surfers, on Hawaii's North Shore.

Nothing more. Nothing less.

The music is once again by my friend Robin Trower. And it fits the time and vibe quite well. Because we were, truly spellbound by the North Shore.

Enjoy and Mahalo.

Ralph

Today-
Tuesd
ay,
May 4th
, 2010 'Citizen Of The Year
.
'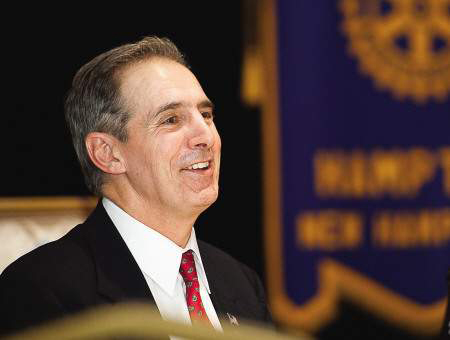 (Above) Citizen Kane? Nah...Citizen Ralph. Pretty humbling experience.
Photo By John Carden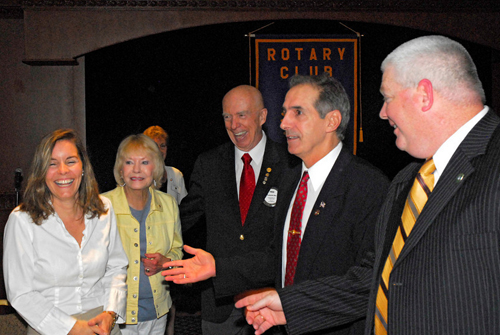 (Above) They tricked me into thinking I was there to speak about Chief Sullivan...
I was truly humbled and thankful. Photo By Ed O'Connell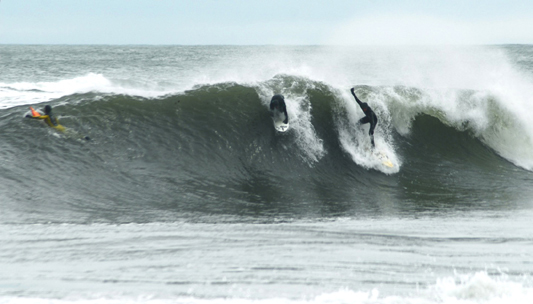 (Above) All Rise:

10th Street District Court of Surf Justice is now in session, the Honorable Judge Ralph G. Fatello presiding. CASE #55 BLATANT DROP IN OF THE WEEK- This case is between Two Friends.
Photo By Ryan Jackson

Click on the photo above to see the Whole CRIME.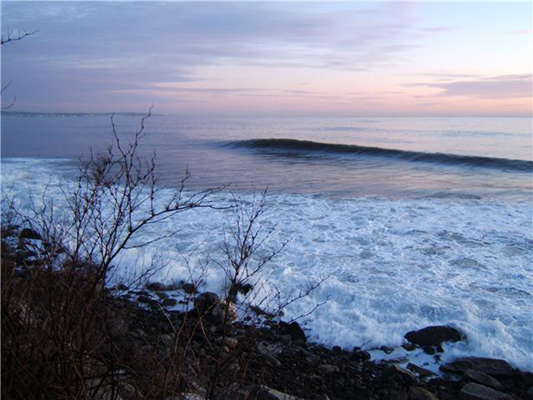 (Above) Beautiful New England Winter morning Winter-2010.
Photo by Steve Dillon *

Click on the photo above to see the Readers Gallery.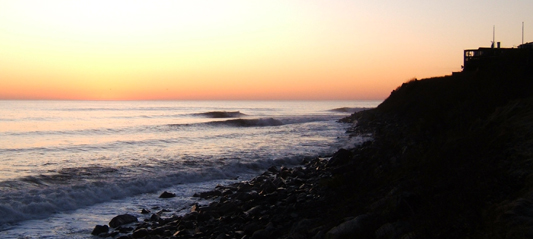 (Above) Perfect early morning New England Winter pointbreak... Winter-2010.
Photo by Steve Dillon *

Click on the photo above to see the Readers Gallery.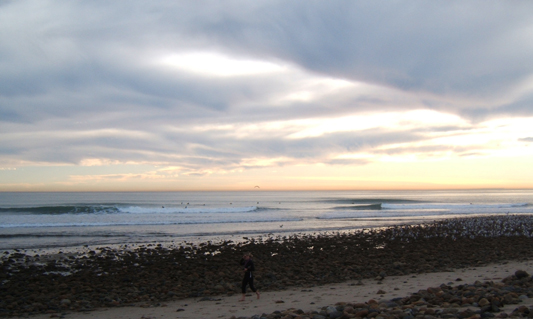 (Above) Perfect California Winter-2010.
Photo by Steve Dillon *

Click on the photo above to see the Readers Gallery.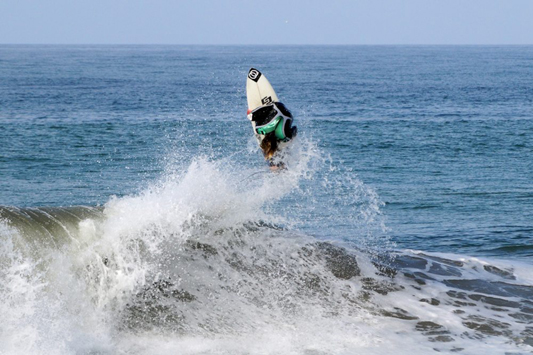 (Above) Taken
a few days ago...AIR Attack.
5
-
6
-10.
More
Newport
action from
our West Coast
lens master
Ben Ginsberg.
Coming NEXT WEEK! Photo
by Ben Ginsberg
(Above)
AIR Attack.
May
-
6
-2010.
Coming NEXT WEEK! Photo
by Ben Ginsberg


*Click masthead above to read the original ISM story.
(Above) Put the cursor over the image to see happens when you DROP in on someone. You become Invisible. Put the mouse over the image to see the original photo and then marvel at the results of what happens when the criminal becomes invisible.
*Put the cursor over the photo to see the Real image.
Photo by RALPH



Yesterday 1984
"OK check it out DAWG..."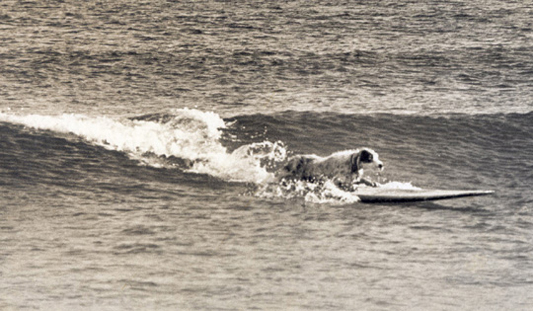 (Above) My old dog Caley. Her birthday was on May 10th, 1974. This was taken in 1984,
she was 10 years old at the time.
She was my only REAL surf dog. She lived to be 16.

Photo
courtesy of Mitch M.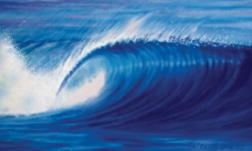 Click on Wave to return to top of page
This site designed and maintained by Adlantic copyright 2010