May

23rd

, 2010


The Surf Count of Waist High or Better

is

12

out of

14

weeks

...


I sold a wetsuit at our family yard sale last weeke
nd, and it was all I could do to not break down and cry. The wetsuit was my son's when he was 5 years old. I knew that suit like it was brand new today. The Mother who bought it kept asking me questions that I was not hearing. "Do you think it will fit my kid? Will this suit keep him warm? Will you take $5 dollars for it?" I was just reeling back the years in my mind as I thought about young Max wearing that suit. An Ocean Tec. Black with Red panels on the sides. I have a favorite photo of him at 5 years old, wearing that suit and riding my old Longboard. His stance was just starting to come together. I remember at the time how hard I tried to get him to stand in the regular foot position. But nature and my wife's gene pool had other ideas.

Mackey was going to be a Goofy Foot.

The Mother was standing there with the suit in her hands asking me all these questions. "I'm sorry, what was it you asked?" She just looked at me. "Will you take $5?" I looked around. It was late in the day. It was just me and this Mother. Her son was in the van. I asked her to have him to step out of the vehicle so I could put the suit up against him. He sheepishly got out of the van, and skulked towards me and his mom, and Mackey's V's wetsuit. "So, you like surfing?" I asked him. He just shook his head. "Well this is a special suit. This wetsuit has seen plenty of surf action down the street." He just looked at me. I put the suit up against his skinny little frame. It would fit him perfectly. Just slightly bigger than he needs it to be, so he can grow into it.

"I think you'll look pretty cool in this suit."

The Mom was more excited than the kid. She paid me the $5. Then she and her son walked back towards the van. I could see the suit draped over the kid's shoulder. They got in the van and drove off. And just like that, a part of our surf family history was gone.

I tried not to think about it. It was silly to get attached to a piece of neoprene. After all, I still have his very first wetsuit as I do my daughter's suits. It was just something about that suit. I went into my office and looked for that photo. I kept it out and propped it up near one of my computers. The day it was taken, my late father and my late mother were at the beach at 10th street. They had come to visit us that day just to watch us all surf. How cool is that? Having your grandparents come and watch you surf? My kids were lucky to have such loving grandparents. They had 6 grandparents. Now they only have three.

That wetsuit experience was compounded into another memory overload for me this weekend. As most of you know, the ESA was in town running the Northern New England Regional Surf Championships. Surfers from New York to Maine were in Hampton from Thursday to today (that's why I'm late with the column this week), I was down shooting and documenting the whole thing.

And that's where I had another Hallmark Moment.

As the contest progressed, the younger surfers heats came up, and I had an incredible feeling of loss again, as I watched parents gently coach their kids before, during, and after each heat. It brought back so many fond memories for me. And for my wife as well. She had come down a few times to check things out, and she felt the same empty loss feeling. As most of you recall, I have never entered a contest. But our two daughters and son, entered many contests over the years. It was mostly our son. But the girls did from time to time enter contests. So I was standing there, watching the parents point to where their little surfers should paddle out. What waves they should try and catch. What competitors they should try and avoid. The whole thing.

And it all came flooding back to me.

And I realized (again), just how fast and fleeting life can be. It does go by quickly. And let me say this to all you younger parents. If you have kids who are just now getting into the surf contest scene, you need to remember these moments. Take photos. Take video. Because one day, before you know it, you too will wake up and realize that life has moved on. Your little Grom is now an adult, and has moved on to other activities. I was getting melancholy out there the last couple of days, watching these little scenarios unfold in front of my eyes. These cute little groms, in their large contest jerseys ,with their tiny surfboards tucked under their arms. And each one wearing a mini, tight, black wetsuit.

Just like the one I sold last weekend, at my yard sale. (Sigh.)

OK so check it out. You all do realize that there was surf this week right? Oh baby. Come on. If you missed the waves on Thursday, you missed a good session. There were waves on Wednesday as well. And there were little leftovers on Friday morning. But the best was Thursday.
And the talent from our southern states that got here earlier enough on Thursday, really
scored
some decent surf. Was it
all time
? Oh hell no. But it was worth shooting and
videotaping. And we did both. Ed and I were shooting all three days. And as they say, the proof is in the pudding. So check out the galleries and the video clip this week. Who knows, you may even find yourself in a shot or two.


I did witness the first bonehead move of the year this week
end.
Like the coming of the seasons
, there is always some surfer,
who
will
i
nevitably paddle out, in the dead of Spring with NO wetsuit and NO rash Guard on. And they will always act as if he's warm. I witnessed this on
Thursday. Look people, there are three reasons why you paddle out in the middle of May, in Northern New England without a wetsuit.

And they are:
1. You are an Idiot. 2. You're an idiot. Or 3. You are a total and complete idiot.

You need a wetsuit. It's still cold.

So my week was not all filled with sad and
melancholy moments. Hardly. I actually had a chance to surf with an old friend who just so happened to be in town over the weekend visiting his mother who is not feeling well. Col Jay Hammer USA who is stationed in Hawaii dropped by the office on Monday. And by pure luck, we got that swell on Wednesday and we found ourselves sitting together outside at the wall during a really fun session. We traded waves and small talk and got caught up on old times and old faces and new times and new faces. And in between all of that, we caught some surf together. At one point it was just me, Hammer, Tony and Kevin all sitting off this one sandbar sharing wave after wave. And we were having ourselves quite a good time.

Except when Col Hammer decided
to take off on me (now why's he gotta be so hurtful?. ) He commented that his crime would never make the Blatant Drop In Of The Week, because we have no photographic proof.
I had to remind him, that I am an artist, and that it would take nothing for me to do an artist rendition of the crime. He laughed. But I was serious. Oh yea baby, look for it in the future. In fact, I may wait until the annual art column to draw it. But make no mistake about it. I will draw it. And it will be the First BDI illustration.

Just like the police drawings. I will draw the crime. Look for it in July.
Now for some of my weekly Global observances:
The BP oil spill has reached the beaches. This is bad with a capital "B". And this can only get worse. I mean are you kidding me? It feels terrible watching the oil seep closer to the wetlands and the sandy beaches and not be able to stop it. I can only imagine what it would be like around here if God Forbid, that happened in our region. That would be terrible. BP needs to step up the process of cleaning. And start helping the community and wildlife. I mean enough is enough. If I were in charge, I'd have them out there with straws sucking up all that oil that hit the beach. That would teach em all a lesson.

Someone asked me what I thought about the AG (Blumenthal) in CT who claims he miss spoke when he said he was a Vietnam Veteran. It was upsetting and degrading for anyone who served in Vietnam for sure. But what was even more upsetting were the Vets who stood behind him on stage during his press conference. It's amazing what a pint of whiskey will buy you.

OK, so are you guys as perplexed as I am about these three US students who are being held in IRAN? Their Moms just came back from a visit with the three of them. If I were one of those Moms, I would of slapped the snot out of my kid. Are you FREAKING Kidding me???? You went for a hike in IRAN? Hello??? So what's next? Perhaps a little hike through North Korea, followed by a jog and swim in Somalia? I mean, Why the hell not? After all, it's a FREE world right? WRONG! Dumb asses.

I swear, these stories never cease to amaze me.

The Celtics beat the Magic last night and are now up 3 games to zip. I'm keeping my mouth shut. I do not want to jinx it. But if I were to secretly guess (and you didn't hear it here). I would say our C's are heading to the FINALS against the Lakers.
One more game...one more win...they can do it.

Don't forget The Nor'easters will be performing at the Winnacunnet High School Auditorium THIS Saturday May 29th, 2010 for a fundraiser concert to raise money for the Hampton American Legion's GWOT Memorial Monument .(*See flyer in this week's column.) I know there are a lot of old "Easter's" fans out there. And let me say...the band has not missed a beat. We are looking forward to playing in front of our old and new fans in May. Look who's blowing into town...The Nor'easters!

CHECK OUT THE NEW/Old YESTERDAY PAGE! ALL OLD New England and beyond Surf Pics!*NEW PICS added each week!

Rest In Peace Marvin Foster. Hawaiian goofy foot who used to rock at Pipeline in the early 80's found dead in his apartment. Carvin Marvin is now at peace. Our heartfelt condolences to the victims of yesterday's Plane crash in India.

KEEP Getting Stronger SUPER SURF MOM Kim Grondin! We ALL Love you!
A Quick RECOVERY to local Big Man Ripper Eric Palmer...see you in the Summer
brother Semper Fi.

Here's JAMIE WADE's pics of the MOLLY Hockey Game for you to check out: http://jamiewade.zenfolio.com/

Please give to the RED CROSS or some other trusted organization to help the people in Haiti and Chile. Like the RED CROSS. www.redcross.org Help these people. Please.

The Children of Nicaragua via Brian Nevin's recent work. lovelightandmelody.org This organization deals directly with the plight of the children of La Chureca.
Please help.

*Check out the NEW updated DROPPING IN ON RALPH blog Section.
ALL Of May is up. *This is the blog section of this website where you can write in and comment. The only downside of this blog is, you actually have to use your REAL Name. No hiding behind some fake handle and name. If you want to comment, you have to man up, and be yourself. I will post all comments, both good and bad.
You just have to be yourself.

*Molly Paddle Video by Joe Carter has been moved to the Community Page.

Please Support ALL The photographers who contribute to Ralph's Pic Of The Week
every week for the last 7 years. **Think about BUYING a Photo from any of the weeks on RPOTW as a GREAT Gift Idea. A nice framed photo of your favorite Surfer!
Remember my friends...Surfing Heals All Wounds....
Pray for Surf. Pray for Peace. Surf For Fun.

Ralph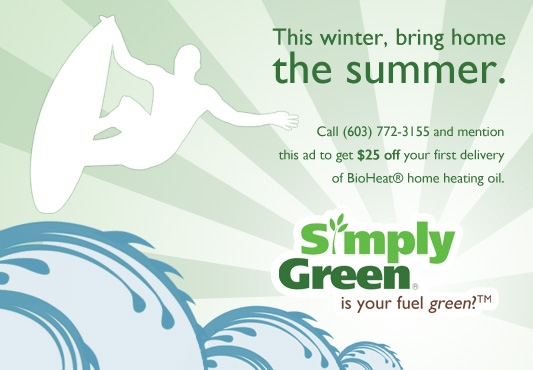 Click YESTERDAY Banner Below to see new Old Surf Pic Page

Summer of 19
96
...Mackey's Old Wetsuit...FOR SALE.

(Below) This is the photo that I mentioned in the column above. I sold this wetsuit last weekend at a Yard Sale. It damn near broke my heart. You can find the larger version of this photo in the YESTERDAY section, or just click on this image.
Photo By RALPH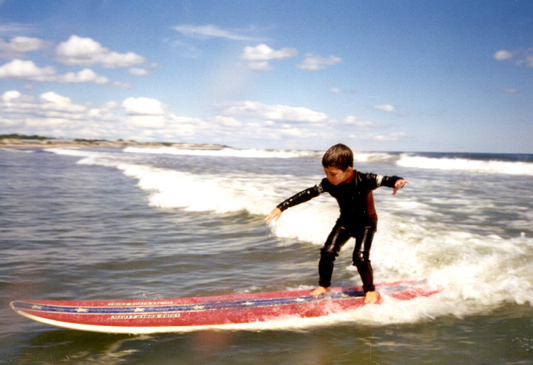 (Below) This is Peter Stokes styling in 1967. This photo reminds me so much of what surfing used to be like. This is right out of the pages of The ENDLESS SUMMER.
It's Peter in Massachusetts in 1967. Photo courtesy of Peter Stokes.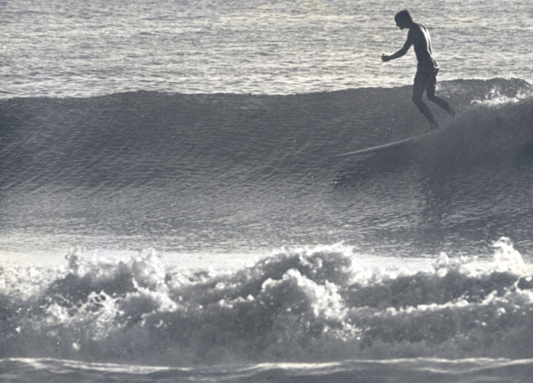 Today-
Thursd
ay,
May 20th
, 2010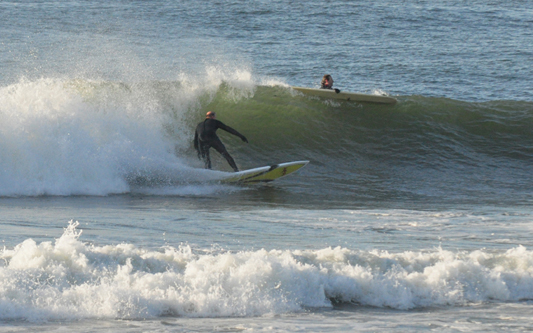 (Above) Col. Jay Hammer USA at home, at ease. Thursday May 20, 2010.
Photo By RALPH *

Click on the photo above to see the Whole Gallery.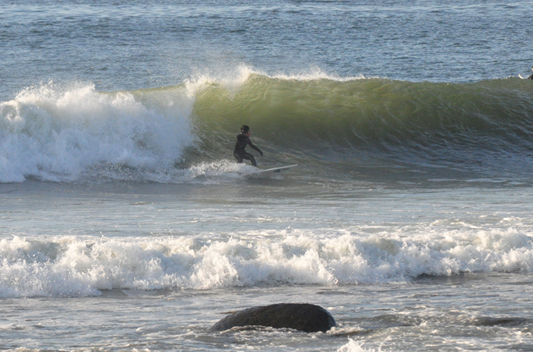 (Above) Kai Nichols looking like a day in South Africa. Thursday May 20, 2010.
Photo By RALPH *

Click on the photo above to see the Whole Gallery.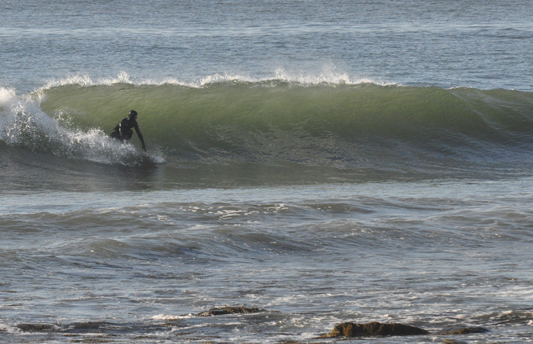 (Above) Michael Sander at Wally's on a homemade craft. Thursday May 20, 2010.
Photo By RALPH *

Click on the photo above to see the Whole Gallery.




(Above) Dalton Johnson from NJ getting some pre contest fun. Thursday May 20, 2010.
Photo By RALPH *

Click on the photo above to see the Whole Gallery.






(Above) Tyler Redy from NJ enjoying the same hollow section .
Thursday May 20, 2010. Photo By RALPH
*

Click on the photo above to see the Whole
Sequence
.


(Above) Col. Jay Hammer at BHD's . Thursday May 20, 2010.
Photo By Ed O'Connell *

Click on the photo above to see the Whole Gallery.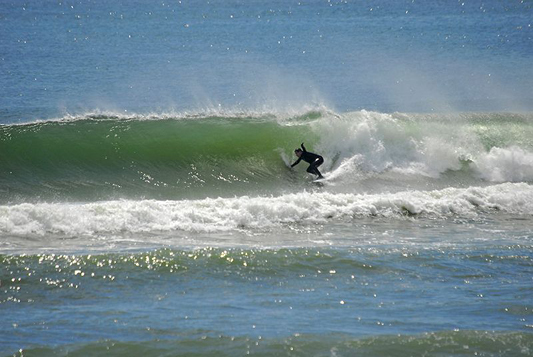 (Above) Kevin "Doc" Grondin on one of the better waves of the day.
Thursday May 20, 2010. Photo By Ed O'Connell
*

Click on the photo above to see the Whole Gallery.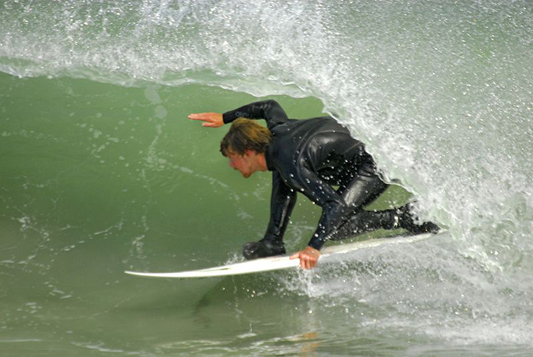 (Above) New Jersey Goofy foot Tyler Redy at the Wall. Thursday May 20, 2010.
Photo By Ed O'Connell *

Click on the photo above to see the Whole Gallery.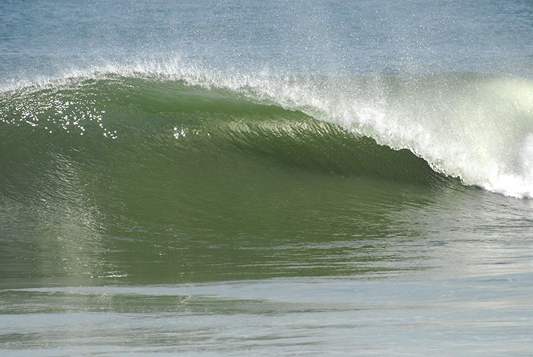 (Above) Thank You Ed for this shot...I love it. The Empty Wave. Thursday May 20, 2010.
Photo By Ed O'Connell * Click on the photo above to see the Whole Gallery.



Today-
Wednesd
ay,
May 19th
, 2010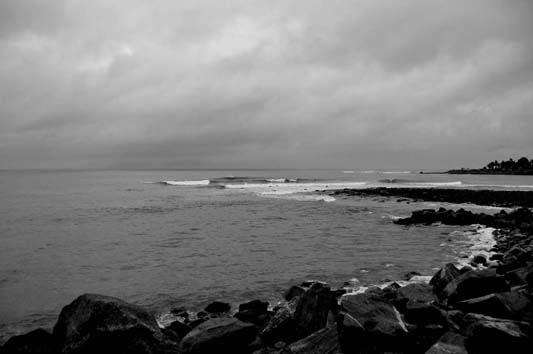 (Above) The Day before was pretty good too. Wednesday May 19, 2010.
Photo By RALPH * Click on the photo above to see the Whole Gallery.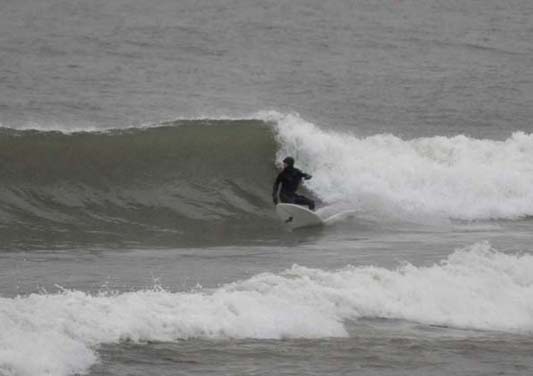 (Above) Unknown, Wednesday May 19, 2010. Photo By RALPH
*

Click on the photo above to see the Whole Gallery.




CLICK ON THE PLAY BUTTON BELOW FOR a VIMEO VIDEO CLIP.


SFOD's ONE DAY IN
MAY May
20, 2010
by RALPH
One May Day May 20, 2010 by Ralph
May 20, 2010 was a day that a lot of us will remember for a long time. It was a clean, green, Spring Swell, that was punctuated by warm, sunny skies, and brisk offshore winds.

But more importantly, it was the day before the ESA-NNE contest. Yet, there were hardly any crowds. Why is that?

Surfers from New Jersey, New York, Rhode Island, Massachusetts, New Hampshire and Maine, converged on our sleepy little seacoast town...but there were plenty of waves to go around. Plenty.

We shot and surfed our brains out.

I hope you enjoy this "One Day In May."

Music is by Xenephone.

Ralph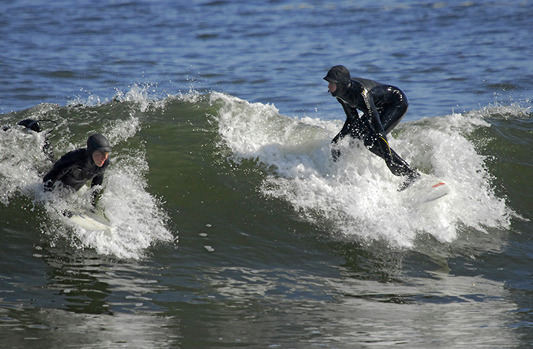 (Above) All Rise:

10th Street District Court of Surf Justice is now in session, the Honorable Judge Ralph G. Fatello presiding. CASE #57 BLATANT DROP IN OF
THE WEEK- This case is my FIRST ever JUVENILE Case. Boy vs Boy.
Photos By Ed O'Connell
Click on the photo above to see the Whole CRIME.



(Above) Heather Day on May 20, 2010. Photo by Dave Cropper
*

Click on the photo to see the Readers Gallery.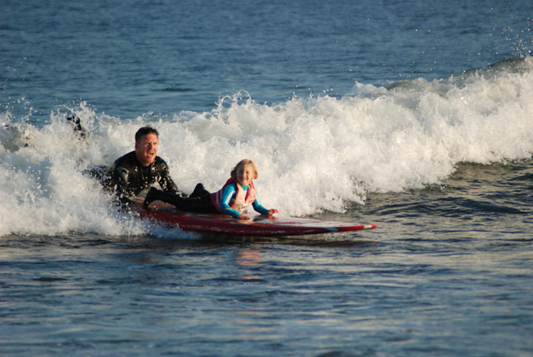 (Above) Dave and Veda Day. Their FIRST EVER wave together. May 20, 2010.
Photo by Heather *

Click on the photo to see the Readers Gallery.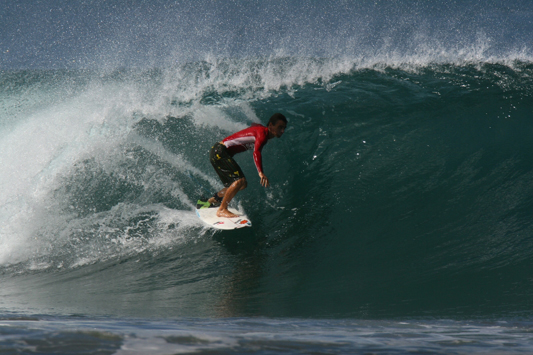 (Above) Marcelos Matos May- 2010. Photo courtesy of Marcelo Matos
*

Click on the photo to see the Readers Gallery.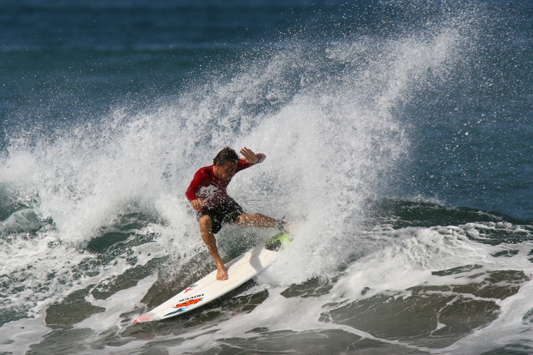 (Above) Marcelos Matos May - 2010. Photo courtesy of Marcelo Matos
*

Click on the photo to see the Readers Gallery.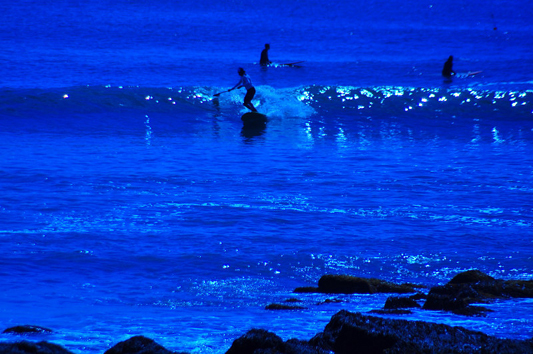 (Above)
Andrew Rebeiro sent this in...look for more next week.

Coming NEXT WEEK! Photo
by Andrew Rebeiro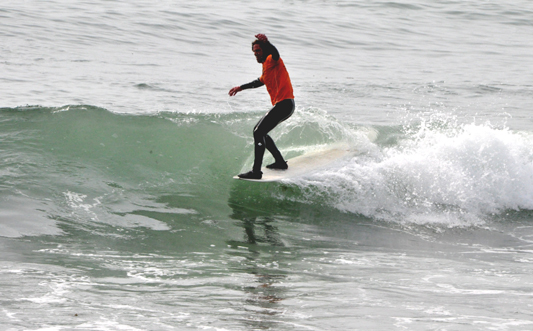 (Above)

Mike ZAPPY Paugh

Coming Next Week The NERSC wrap up.
May 21, 2010. Photo by RALPH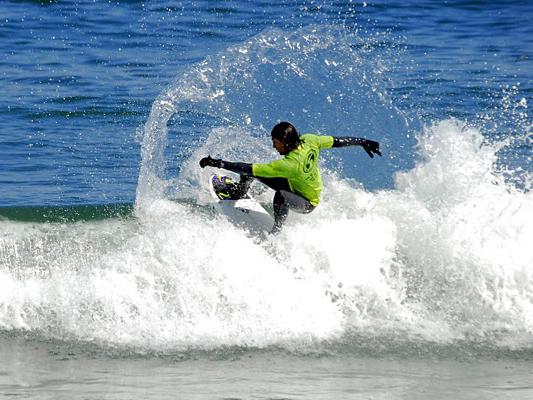 (Above) Coming Next Week The NERSC wrap up. May- 2010.
Photo by Ed O'Connell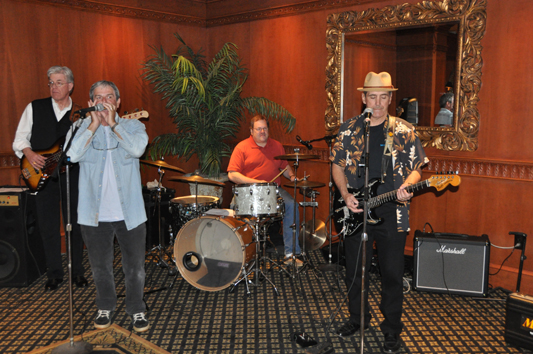 (Above)

Last Night 5-22-2010....Big Handsome Daddy at the Ashworth jamming with Lester Priday at the ESA Banquet night.

Coming Next Week! *SEE BHD at the Winnacunnet High School on Saturday May 29th 2010. Photo by Lenny Nichols





*Click masthead above to read the original ISM story.
(Above) Put the cursor over the image above to see happens when you DROP in on someone. You become Invisible. Simply put the mouse over the photo to see the original photo and then marvel at the results of what happens when the criminal becomes invisible. *Put the cursor over the photo to see the Real image.
Photo by RALPH



Today 2010
"
I got it!...Coming down....look out
!"
(Above) This looks painful.
L
ast week in California.
Photo by Jason Hall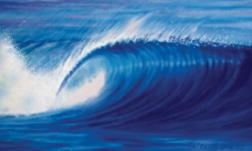 Click on Wave to return to top of page
This site designed and maintained by Adlantic copyright 2010