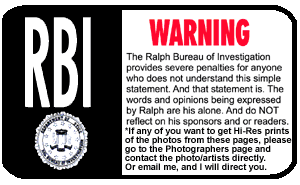 Navy SEAL, Bradygate, Train Wreck, Marathon Bomber, ISIS leader killed in a Special OPS US ground force mission. And saying goodbye to BB King, "The Thrill is gone..."

I have had the opportunity in my life, to be able to walk among some true American Heroes. I am always humbled by their mere presence. Last night, I shook the hand of the man, who put a cap in Osama Bin Laden's ass that sent him straight to hell.




To look at this young man, it's hard to fathom exactly what he has done for our country. 400 combat missions, including the Captain Phillips mission dealing with Somali pirates, he was also part of the SEAL recovery team that went up into the mountains to retrieve the remains of those SEAL's who were killed in Operation RedWings.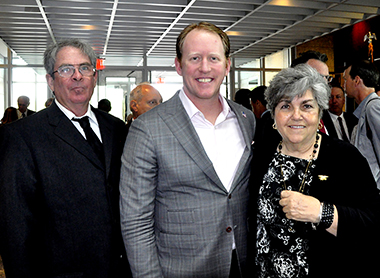 Nat Healy pictured on the right, lost her only son CPO NAVY SEAL Dan Healy in that battle. There was a movie about that battle." Lone Survivor." Danny's name is on our (POST 35) monument in Hampton.

But the biggest mission was the OBL mission. This red haired kid from Montana, was the man who punched Osama Bin Laden's ticket to hell. I shook the hand of the man, who killed Bin Laden. Wow. I gave him the "Ralph handshake." The one where I shake his hand with my right hand, then place my left hand on top of both of our hands. My son Max is fond of imitating me doing this.

The one thing he said to me that will stay with me forever..."He was afraid." I looked at him and said "He was afraid?" He looked me in the eye nodding his head, "He was afraid in the end." I smiled.

To anyone who lost someone at 9-11, or the Global War On Terrorism, should know that. Bin Laden was terrified in the end. I know it does little to bring back your loved ones, but at least justice was served. And it was served cold.

I love his mantra. NEVER QUIT.

If you are like me, a PATRIOTS fan, you would be as upset as anyone in Patriot's nation about the four game suspension the NFL handed down to Brady, and the million dollar fine, and the loss of a first round and fourth draft pick in 2016.

All because of a PSI in a freaking football!!!!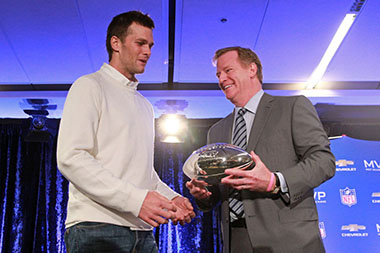 Why do they have to be so hurtful? Here's Roger Goodall with Brady during better times. I guess it's true. They hate us. The rest of the NFL hate us. The teams and coaches of all the other NFL teams despise us. As they say, "they hate us-cuz they ain't us!"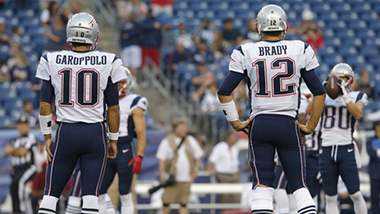 Come on number 10, we're counting on you this season.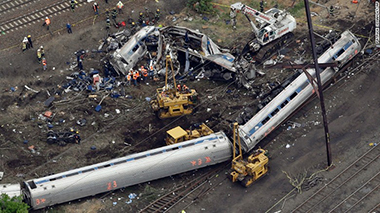 The safest way to travel is...? Look, we are all at the mercy of the trained individuals who fly airplanes, drive buses, and trains. There's no safe way to travel these days unless you are on foot. 106 mph going around that curve? WTF was that engineer thinking? I guess that's the problem. He wasn't thinking. 8 people die, and countless others injured. Damn.

There seems to be no end in the local suffering of surfers.

The latest is Steve McCarthy from Exeter. Steve was recently diagnosed with pancreatic cancer. There is a GOFUND set up on Facebook, it's on my facebook page. If you're interested in helping out the McCarthy family please go to that page and make a donation.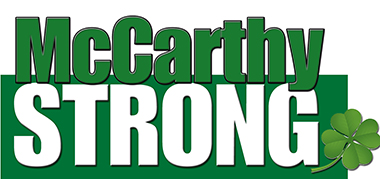 Steve is married with three kids. The whole McCarthy family are all wonderful people and I consider them all to be close friends. There is power in Prayer. There is power in Hope. There is power in God.

NEVER QUIT. Keep fighting. NEVER QUIT!

Heading out West next week to take part in THOM MOORE'S Paddle. I'm hoping some of my California friends can meet up with
those of us who are making the trip.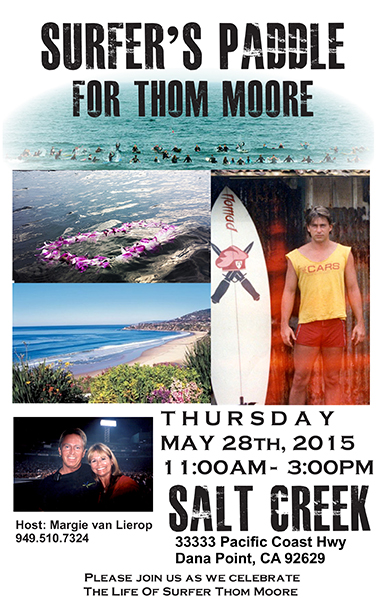 I turned Thom onto Surfing in the early 80's. I need to be there for him and his wife Margie.

"Surfing and Heals All Wounds"