Mother's Day and No Waves.
It was just a matter of time before the wave machine broke down. Still, nine weeks is a good solid run. But none of you should be surprised. Well let me re-phrase that, none of you who have been surfing for five or more years should be surprised.

Actually let me do another take. All of you who have been surfing here in New England for five or more years should not be surprised. Let's face it kids. We are heading into the the season of long droughts and weak wind swells. Tis the season (ugh).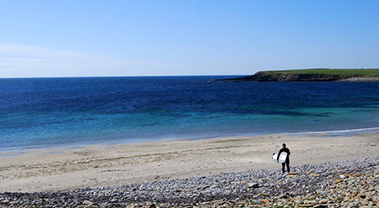 Travel is an option for those who can't handle the wait. But travel to where? Well, there are a number of places that get waves this time of year. But they are all costly. Tavarua has surf. The whole Indian Ocean in and around certain places near Australia has surf.

There's the west coast. And there's Mexico. There are places.

But the East Coast is winding down. From Maine to Florida. Sure there will be the odd swell and storm here and there. And for those
of us who are stuck here, that will have to do. Besides, the tropical season is right around the corner.

But then again, when is a Tropical Storm/Hurricane season a reason to be hopeful? I'll tell you. It rarely is. How many times have we heard..."This is going to be an active Hurricane season!" Only to have each storm peter out before they even get going. We've been burned by hopeful Hurricanes and Tropical Storms more than we have been rewarded.

If you're like me. You will take whatever comes your way and be thankful when it does. Because as we all know, predicting good surf is hard to do. In the short window is it easy. But long range surf forecasts? Good luck. It looks like next week is more of the same. There might be a bump midweek. But a small bump at that.

But hey who cares? It's Mother's Day. A day to honor all moms.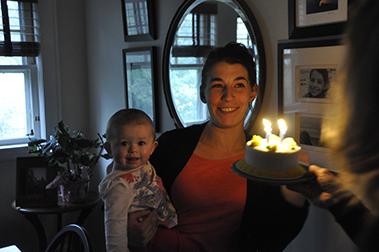 My oldest daughter Gabrielle Marina celebrated her 24th birthday on Friday and today was her first Mother's Day. Seen here with her baby Avery Marina on her birthday. Gabby has been a great mother. And everyone in our family loves the baby. As do all close friends and those who only know her from facebook and other social media outlets. I will say that I am personally proud of the kind of loving and caring mom she has turned out to be.

I can see why though. She comes from good stock.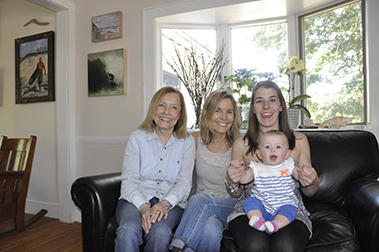 Three generations of motherhood.

Like a lot of you out there. My mother is no longer with us.

And this old photo below is where I have my most fondest memories of her. In the kitchen. She owned that kitchen. And no one could cook like her. Not before or since. This was her kingdom. Eva's Kitchen. Happy Mother's Day Ma...we all still miss you.




Another mother who is no longer with us is Janice Marie.
Janice was a surfer. A real surfer. I remember her going out in all kinds of conditions. I can still see her checking the surf on those nasty winter days. She was slightly ahead of her time. Surf Moms like Erica Nardone, Rachel Ryan, and Heather Day Cropper would of loved to hang out with Janice if she was still around.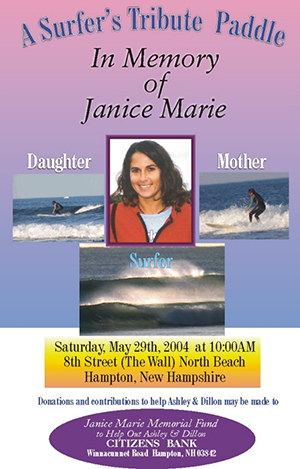 She has been gone 10 years and it is hard to believe it's been that long. I had been blogging only a month, when she was killed on her motorcycle after hitting a deer. We had a huge paddle for her at 8th Street. She loved to surf there.

Her good friend Tasha Faulkner sent in some pics of Janice and they are in a gallery this week. For those who remember Janice Marie, please keep her in your thoughts and prayers today. Along with her two children who are adults today. Ashley and Dillon.

"A Local Surf Mom Heals All Wounds"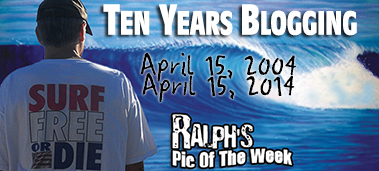 CLICK ON THE GRAPHIC ABOVE TO SEE EVERY
SINGLE WEEK FROM THE LAST 10 YEARS!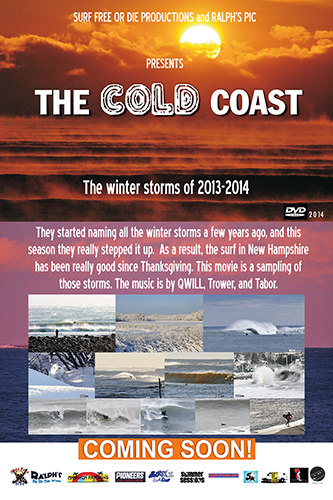 My latest movie is due for a late May or June showing. I think I'll end up showing it at the Legion (next to Flatbread) for an old school premiere. Portions of the proceeds will go to the WOUNDED WARRIORS PROJECT.

Game 5 of the Stanley Cup Play-offs gave the Bruins a game up in the best of seven series against Montreal. There is no faster game on the planet than Play-Off Hockey on the NHL level. Good lord you would have to have no pulse not to get excited watching this type of skill and intensity.

Tomorrow night is the Game 6 in Montreal. Boston could take it all tomorrow. Or there could very well be a Game 7 back home in Boston. Personally, I hope they win in Montreal. I don't give a rat's Ass about winning at home. I just want to win.




Now for Some Of My Weekly Global Observances
*NEWS FLASH The missing Malaysian plane is still missing. Anyone with any information on whereabouts of the missing plane should contact the Missing Plane Department on CNN. They will gladly book you for an hour's interview putting you on a panel of Missing Plane Experts. Because they NEED some new faces telling us where they think the plane is.




All kidding aside, this next story is so damn despicable that it's almost not worth mentioning. But it is and SHOULD be Global news. Talking about those SCUMBAG Terrorists in NIGERIA that kidnapped 250 school girls and killed at least 200 more innocent civilians. There are times when we should all set aside our political and religious differences and join together and stand together against this bullshit madness.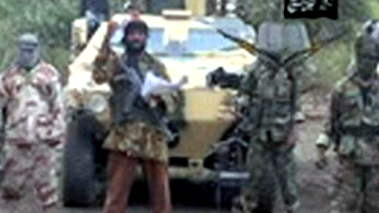 Boko Haram are Terrorists. Plain and simple. Their leaders and their philosophy is right from the books of Al Qeada. Their chanting of Allah Arkbar is unacceptable.




OK for the First lady to take this step is pretty serious. WE NEED as a WORLD come together and hunt down these scumbags and get those girls back to their families. back to their mothers! It's Mother's Day.

When you have major adversaries like Russia and China say "WE WILL HELP!" That should say something. When France steps up and says the same thing? It's time to do something. But we need to act now. RIGHT NOW! Let's kill those evil sons of bitches and get those girls back. Right now. Today. Let's get this mission going.

And now for my weekly humiliation of Khalid Sheik Muhummed (KSM) the mastermind behind 9-11. This week KSM is seen with members of BOKO HARAM. They all sleep, eat, and drink the same Kool Aid.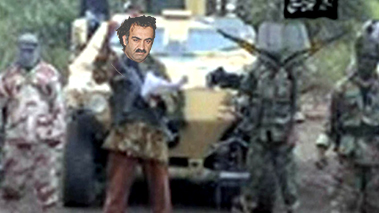 So once again, let's all take a minute, and enjoy the weekly humiliation of the mastermind terrorist who killed 3,000 innocent civilians on September 11th, 2001.

* Note to self: Must pick up a case of tooth paste at Home Depot this week.*That scum bag leader of Boko Haram had the yellowest teeth I have ever seen!

ANNOUNCEMENTS:
HAPPY BIRTHDAY Troy Collins May 11th, 2014!
HAPPY BIRTHDAY Ken Black May 12th, 2014!
HAPPY BIRTHDAY Scott Moulton May 14th, 2014!
HAPPY BIRTHDAY Joe McInnis May 15th, 2014!
HAPPY BIRTHDAY Adam Roth May 16th, 2014!
HAPPY BIRTHDAY DJ Sparks May 16th, 2014!
HAPPY BIRTHDAY Ross Kunkel May 18th, 2014!
REST IN PEACE Jake Pongrace.
GET WELL SOON Little FINN LOCKWOOD!

CONGRATS BRUINS on beating MONTREAL 4-2!!
And please continue to send positive thoughts and prayers to our dear friend Debra White and family. As well as JT, and Ed O'Connell. Please add them all to your prayer list.

Please Support ALL The photographers who contribute to Ralph's Pic Of The Week every week for the last 9 years. **Think about BUYING a HIGH RES Photo from any of the weeks on RPOTW.

Remember my friends... Surfing Heals All Wounds.
Pray for Surf. Pray for Peace. Surf For Fun.

Ralph


Like us on Facebook