Goodbye March. You came in like a Lion and went out like a... well, you went out like a Lion!
The irony did not escape me. Here I was sitting on an airplane flying over the ocean while watching the story about Flt 370 on the mini TV screen embedded in the seat in front of me. JET BLUE was one of the first to provide TV viewing onboard their flights. I felt uneasy watching it. Mostly because of the other passengers who might not want to hear or see this story. Anyone sitting behind me could see.
I changed the station. But not my imagination.




I couldn''t help but wonder what it must have been like to be on that ill-fated flight. Did anyone have a clue as to what was happening? Were there seconds of the realization that was suddenly thrust upon them? I looked out my window into the darkness. The ocean was a vast, deep, dark hole, that could easily swallow up a large 777 without a trace.

The constant hum of the jet engine, and the occasional bump in the sky that seemed so mundane and normal to me, must have been the same to them, until those final seconds. That we may, or may not ever know about. The only thing we all do know is, the plane is still missing after almost 20 days. And the lives of 239 people may be lost forever. Such a tragedy.

So the other day I was sitting on the beach here in PR , with two friends when the never ending subject of wave size came up. And as always, it was met with both disgust and disdain, as well as many other sarcastic remarks. Thank god it was also tinged with a healthy sprinkling of humor.

It started when we had all just surfed a session that was chest to shoulder high, when one of the three said that it was "flat". Well, that started the ball rolling. "Flat? Are you kidding me?" I yelled. "Well it was 1 to 2 foot"…my friend said.  "Really? So that must make you about  three feet tall with a one inch penis!" I shot back. And so it began. The yelling. The sarcasm. It wasn't long before the "Hawaiian Scale" was brought up.

One of the wives chirped in, and asked what that was. Of course someone said…"That's when you measure the size of the wave by the back of the wave." And I yelled…"which is complete nonsense! We don't surf the back of the wave. We surf the face. The front of the wave. Freaking Hawaiian scale is such a crock of shit. It's just some macho bullshit that some surfers use to downplay the size of the waves. It's total bullshit! "

Bill Ryan looked up and said "that must mean that Teahupoo (for you non-surfers that's pronounced cho-poo) is really only 2' when it's macking!" "YES Exactly!" I screamed with elation ."Good point Bill."  Every surfer knows that Chopes breaks below sea level. There are virtually no backs to those demented beasts. The wave face itself could be 20-30' of just insanity while the back is only 2-4'. That in itself is absurd.




Then Bill said the line that shall forever be used in the absurdity of wave size discussion. "So today's surf was 1 foot  "Teahupooan!" (pronounced Cha-po-an) And we all howled with laughter. From this day forward, There  will be no more "Hawaiian Scale", no sir my surf buddies worldwide, from here on in, it shall be "Teahupooan!"  Scale, which is twice as absurd as the Hawaiian Scale. Ha! I love it!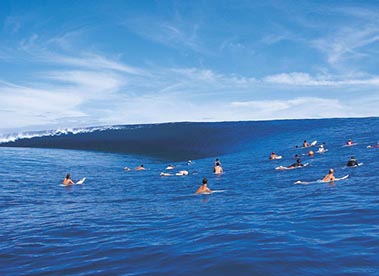 I will never get used to the moving from one geographical location to the next in a very short period of time. Talking about leaving NH for the tropics. Or more specifically, PR. It's really such a short trip. A mere four hours tops. One minute your freezing your ass off, and the next, your sweating your ass off. With this winter being one ass kicking winter it was a welcome relief. Surfing in trunks will do wonders for your soul. It is after all the epitome of the origin of surfing.

Surfing started in the warm weather and warm water locations.

 Those of us who live here in New England just so happened to take surfing to a whole other level. I am not complaining. Just pointing out that the tropics are a great reprieve from the cold north coast..
I highly recommend a trip to the tropics. Especially if you're a surfer.

"Surfing in the tropics heals all wounds!"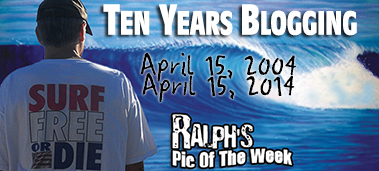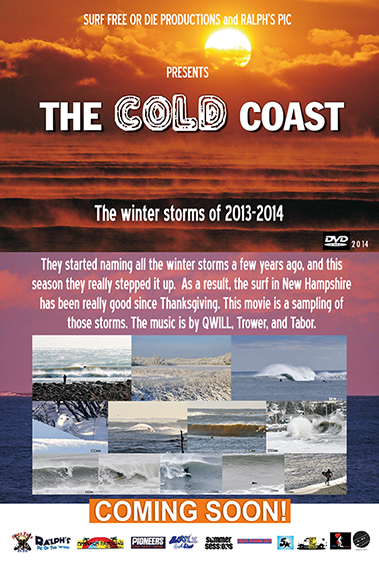 With all the recent storms, the movie release has been pushed back to the mid or possibly the end of April. But again, it will be worth it.

Now for Some Of My Weekly Global Observances
The other big story of the week was the terrible mudslide out west. Damn. A mudslide? I swear, there are so many things in our lives that can really go wrong. But to die from a mudslide? That's just beyond frightening.




But then so is dying in a fire. And on Wednesday March 26th, 2014 two of Boston's finest died while battling a 9 alarm blaze in the back bay. Edward Walsh and Michael Kennedy. The latter was a combat Marine. Keep the families and friends of those who died and were injured in your thoughts and prayers.

And now for my weekly humiliation of Khalid Sheik Muhummed (KSM) the mastermind behind 9-11. This week KSM is seen with out of touch celebrity Gwyneth Paltrow and her new boyfriend Jeff Soffer. I guess Gwyney thinks that being an actor is harder than being a working mom. Oh boy she caught some much deserved flak for that remark. Soon to be ex husband Chris Martin is probably breathing a sigh of relief.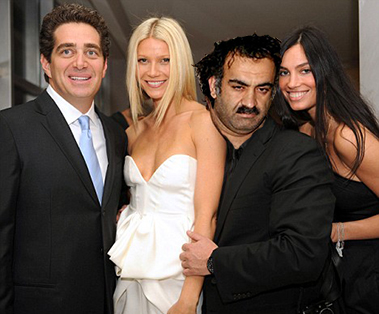 So once again, let's all take a minute, and enjoy the weekly humiliation of the mastermind terrorist who killed 3,000 innocent civilians on September 11th, 2001.

* Note to self: Must pick up a case of Lava soap to use in case we need to wash out the mouths of absurd statements by visiting guests at Home Depot this week.

ANNOUNCEMENTS:
HAPPY BIRTHDAY Jesse Gould March 30th, 2014!
HAPPY BIRTHDAY Manford Carter March 30th, 2014!
HAPPY BIRTHDAY TJ Rowlee April 1st, 2014!
HAPPY BIRTHDAY Ryan Denning April 2nd, 2014!
HAPPY BIRTHDAY David Robinson April 2nd, 2014!
HAPPY BIRTHDAY Don Rose April 2nd, 2014!
HAPPY BIRTHDAY Mikey Moran April 2nd, 2014!
HAPPY BIRTHDAY Adam Coates April 5th, 2014!
HAPPY BIRTHDAY Bryan Nicholson April 5th, 2014!
HAPPY BIRTHDAY Brook Gassner April 6th, 2014!
REST IN PEACE Fred Schaake.
REST IN PEACE Just Gail (Dunn.)

And please continue to send positive thoughts and prayers to our dear friend Debra White and family.

Please Support ALL The photographers who contribute to Ralph's Pic Of The Week every week for the last 9 years. **Think about BUYING a HIGH RES Photo from any of the weeks on RPOTW.

Remember my friends... Surfing Heals All Wounds.
Pray for Surf. Pray for Peace. Surf For Fun.

Ralph


Like us on Facebook