And the Oscar goes to....
I have never been one for the Hollywood elite and the make believe world that so many of them live in. Not all of them mind you, but the majority of them have a certain lifestyle, and arrogance that turns
me off. However, having said that, I am a big fan of the movies they make, and I do genuinely enjoy seeing a good movie. In spite of
what some of the actors are like off the big screen.

And tonight is the big night for Hollywood. The Oscars.




Or as Jimmy Kimmel is fond of saying, "the night we get to see how phony the reactions are, to those who lose..." I think there may be a video clip of the "Gee I'm so happy you won and I didn't" moments.
I have to admit it was pretty funny seeing it.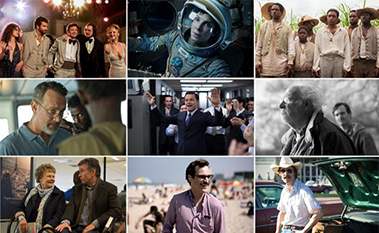 I did manage to see quite a few of the movies that have been nominated as of late. Captain Phillips, Gravity, Dallas Buyers Club, Nebraska, Blue Jasmine, and Prisoner. They were all good. Very good. Especially Dallas Buyers Club and Nebraska.




Nominees for best actress and best actor.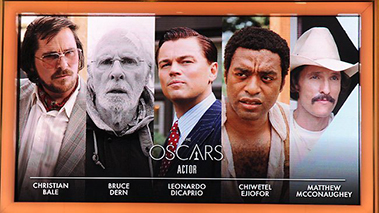 I wish them all the best of luck.

And speaking of movies. I'm still in editing mode for my latest surf movie. THE COLD COAST. The surf documentary on the recent named winter storms we had. Hercules, Janus, Pax and Rex to name a few. This has been one hell of a winter as far as the amount of storms and snow we have had. Just incredible.

Not that I am expecting any kind of nominations for my surf movie. The only acknowledgement I am looking for, is you guys liking it. Period. It's important to me, that you my peers and fellow surfers are into the movie. Because Lil Ralphie is certainly not getting rich making local surf flicks. Hardly. If I can break even that is always a plus. I make these movies for you guys. Surfers. That's it.

There's no red carpet or oscar night for surf movies. Thank God.

The COLD COAST will be the 18th movie I've made and put out on DVD under the SURF FREE OR DIE label. I've made a few movies in the past that were never released to the public. All on movie film. You know, old school. Reel to reel. Movies like NOVA SCOTIA 1971, CRAMP BUMMER 1974, BIG COUNTRY 1980, WAVE HUNTERS 1984, FALL WALL 1985, and a number of others. All of my movies will eventually end up on DVD. But until then, The COLD COAST will be number 18 on the SFOD label.

"A COLD Coast heals all wounds!"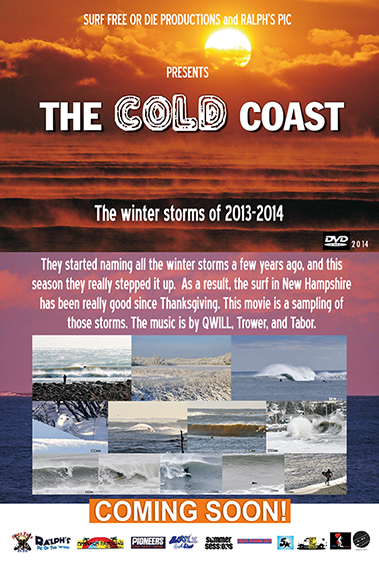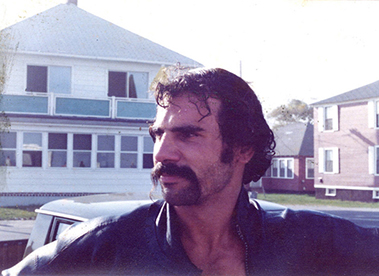 Had he lived long enough, Joe Somogyi (above) would have been 64 today. Unfortunately he passed away in 1978. Agent Orange got him. Hard for me, and anyone else who knew Joe, to try and imagine what he would of looked like, and been like today. One thing I do KNOW with 100% certainty, is that Joe would of continued to surf. There's no question in my mind. Joe would of still surfed. He was hardcore.

And he would of continued to skateboard and snowboard too.

"Will you still love me, will you still need me when I'm 64?"
Rest in peace brother. Rest in eternal peace.

Now for Some Of My Weekly Global Observances
The Russians have landed in the Ukraine and people are not happy in the US nor the rest of the Free world. One week after hosting the Olympics, President Putin and Russia has reared it's ugly head. President Obama has voiced his comdemnation of the Russian action. Not that Obama has any real clout these days. Not today Baracky. Your recent inactions speak volumes about your conviction and ability to take a moral stand.

The Russians have turned a blind eye to public opinion.

Only time and patience will prevail. Because this is what's happening in the Ukraine right now. Russian boots on the ground in the Ukraine.




And now for my weekly humiliation of Khalid Sheik Muhummed (KSM) the mastermind behind 9-11. This week KSM is seen with Chuck Hagel after Chuck announced the cuts in defense spending. We will soon be at pre-WWII strength. So who does this favor? These massive defense cuts? Well? I'll bet anything IRAN, North Korea, and China are all high fiving each other today.

Oh and let's not forget Al Qeada.

So here we see KSM with Chuck last week. Pre World War II strength? Oh boy. Things are gonna get interesting again.

So once again, let's all take a minute, and enjoy the weekly humiliation of the mastermind terrorist who killed 3,000 innocent civilians on September 11th, 2001.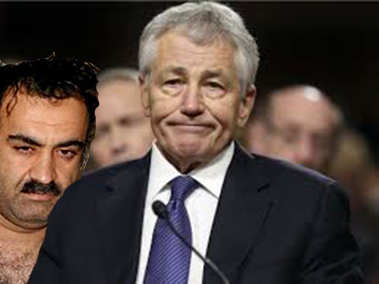 * Note to self. Must pick up a case of "How do you like these apples?" at Home Depot this week.

ANNOUNCEMENTS:
HAPPY BIRTHDAY Paul PT Sullivan March 1st, 2014!
HAPPY BIRTHDAY Heidi LaShay March 1st, 2014!
HAPPY BIRTHDAY Erin Keenan March 2nd, 2014!
HAPPY BIRTHDAY Dick Messeroll March 2nd, 2014!
HAPPY BIRTHDAY Joe Somogyi March 2nd, 2014!
HAPPY BIRTHDAY Alyssa Grasson March 2nd, 2014!
HAPPY BIRTHDAY Fernando Moraes March 3rd, 2014!
HAPPY BIRTHDAY Jane McCarthy March 5th, 2014!
HAPPY BIRTHDAY Erin mace March 6th, 2014!
HAPPY BIRTHDAY Michelle Harwood Daniels March 7th, 2014!
GET WELL Soon Little Avery, we all LOVE you!

Our Thoughts and Prayers are with the Cropper family as James Cropper is facing some serious health problems. Your comfort to the family is welcomed by the whole Cropper family.

And please continue to send positive thoughts and prayers to our dear friend Debra White and family.

Please Support ALL The photographers who contribute to Ralph's Pic Of The Week every week for the last 9 years. **Think about BUYING a HIGH RES Photo from any of the weeks on RPOTW.

Remember my friends... Surfing Heals All Wounds.
Pray for Surf. Pray for Peace. Surf For Fun.

Ralph


Like us on Facebook