March 17th, 2012

Happy St. Patty's Day!



The RUN is
55
out of
56
Weeks.
Waist high or better, at least
once a week. The Surf was Waist -Chest on Thurs.,Fri., & Saturday.

Today is one of those Holidays that never really hit home with me when I was growing up. Look, I'm 100% Italian. I'm not Irish. I'm not going to wake up tomorrow with Red Hair and a craving for corn beef and cabbage. I'm not going to throw the green on and wear it like it means something to me. I've just never connected with the day the way others have. My late parents used to celebrate the day as if they were Irish. I always thought it odd. And please, I'm best friends with many who are of the Irish descent. Plenty of my close friends are Irish. I guess I get a kick out of seeing them all celebrate this day. But for me growing up, it was just another one of those days that seemed mildly amusing.

I have friends who think that Columbus Day is a day for Italians.

I can tell you that being Italian, we did not celebrate Columbus day as if it were ours. In fact, I never felt any connection with Columbus day either. As far as I can tell, Columbus Day is the day we celebrate the discovering of America. So it's a day for all of us. But it's not a day that Italians celebrate in honor of our Italian heritage. Hardly.

And I know the saying of "We're all Irish on St Patrick's Day!"

Before any of you start thinking this is some Ralph rant. Think again. Saint Patrick's Day changed for me when I got married. My wife is part Irish. And if my wife is part Irish, my kids are also part Irish. So I got a backstage pass to this holiday. My wife and kids are Irish. I have to wish them all a Happy Saint Patrick's Day if I'm to be any kind of decent father. Though I do remind them that there is more Italian blood in them than there is green. Same with my wife. She has more Italian genes than she does Irish.

But on this day? We're celebrating being Irish! So please pass the corn beef!

Speaking of Irish topics. My good friend Johnny Meehan (Yes he's Irish) actually surfed in Ireland. And let me tell you, there is nothing meek and mild about Ireland's waves. Good Lord. I think of all the Big Wave discoveries of the last 10 years nothing has freaked me out more than the photos from Ireland. Are you kidding me? I mean have you seen them? The slabs and ledges these guys are dropping into and being towed into? Nothing short of insanity.

I'm not going to go on about my lack of wanting to surf big waves. I've said it before and I'll say it again, lest any of you have forgotten. I am not a big wave surfer. I do NOT seek out the biggest waves on the planet. I have been out in big waves and have caught and ridden a few in my day, but I am not a big wave surfer. Having said that, the surf in Ireland is BIG. Scary big.

And Johnny surfed some big ass Irish waves. God bless him.

He spoke about Crab Island. I guess there's a whole bunch of breaks right in that area. Johnny said he was out on a good size day and caught the second wave of the first set of a dawn patrol session. The first wave went to one of the top Irish surfers in the line-up. Crab Island. Damn it even sounds scary.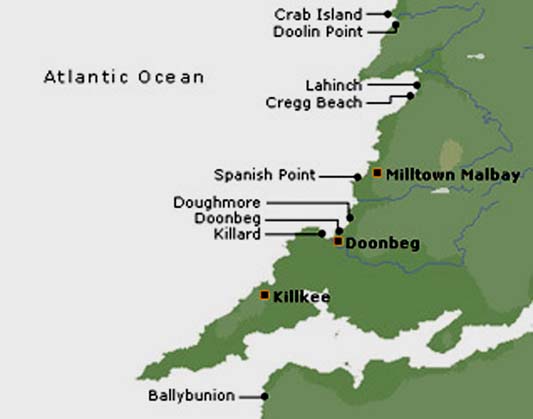 I hear that Doolin Point is also notorious for big surf. *Note to self. Stay clear of both Crab Island and Doolin point unless you are going there to photograph the action. But under no circumstances are you to suit up and paddle out.

This week's column was a bit light in the local surf action. Though there was clearly three consecutive days of waist high or better. And look when I say waist high I mean just that. From the bottom of the face of the wave to the top of the lip. I'm measuring the wave face. And it was clearly waist high and bigger all three days. Clearly. Now it may not have been clean. But it was waist high plus.

I think it's funny how most of us look at waist to chest high surf with a different perspective when the wind hits it from the wrong side. If the wind is onshore and it's waist high, most of us pass. If it's waist high and clean with an offshore wind, it gets more attention. Recently I was surprised when hearing some of the traveling surfers say they prefer waves that are a bit onshore to practice their airs on. Again, like big waves surfing, I am not a high performance surfer. I do not buy into that whole concept of leaving the face of the wave to perform some wild acrobatic maneuver.

Though when it is done right it is impressive. If you are good enough to hit the lip and do a full on air, and land it on the wave face, then you are clearly a contemporary surfer and should be respected for being able to pull that off. The problem is that learning curve is frustrating for those who are out and trying to get a few waves and watch wasted waves go by them when someone falls on another missed landing.

So I get why those who want to commit to that kind of surf style welcome the onshore conditions to practice the big airs. You can fall all day long and not really waste a wave. Especially if no one is out there. And honestly? When you are able to complete and make more than you don't? That's impressive. There are only a handful of guys who can do them locally. That's going to change.

Let's face it, there are lots of up and coming groms who are just chomping at the bit to boost some big airs and land themselves right the hell out of New England and into the pro circuit. And with the wetsuit technology getting better and better each year, it's only a matter of time before the groms are out year round practicing. So keep your eyes open for flying groms landing in and around your local breaks.

I also decided to run a bunch of sunrise/sunset pics from the last few years.

That task was a bit more than I had bargained for. Sifting through the last few years of photos was taxing to say the least. Oh I found a few pics alright. Hell, I found more than a few. I found hundreds. Not sure how many of you can stand looking at beautiful sunrises and breathtaking sunsets, but I have a whole gallery lined up for you. And the way I figure it, you don't have to be a surfer to appreciate sunrises and sunsets. You just have to be alive.

Finally, I made another short trailer to the movie SURFING HEALS ALL WOUNDS. Years ago I wrote an article about what surfing really means to me. It's just basically pointing out how special surfing really is. How we are there to meet this wave at the end of it's life, and share in those final moments. It's always been a special encounter for me. I tried to explain it in my voiceover over images I shot from the "Catch A Wave For Molly" campaign last year. I hope it comes across like I had hoped it would. I guess each one of us that surfs, has their own interpretation of what surfing is.

It's certainly no secret what surfing means to me.

"Surfing Heals ALL Wounds...".





Now for some of my

W

eekly Global

O

bservances:



So the reports from the pentagon this week were certainly something to take note of. The US NAVY SEALS that took out scumbag Osama Bin Laden last May found documents that OBL was actually planning to assassinate our president. It's true. Osama Bin Laden wanted to take out Barrack Obama while he was onboard Air Force One. And his reasoning was to put Joe Biden in place because he thought Biden would mess everything up. Poor Joe. Even the scumbag terrorists give him no respect. Thankfully Obama gave the greenlight to take out Osama. And in doing so, he not only unknowingly saved himself, but also the rest of us. Whew!

OK I admitted earlier on this year that my family and I watch American Idol. It's the only ridiculous reality TV show I personally watch on TV. I can't say the same for everyone else in the family, but for me? I only watch Idol. I tune in because I enjoy the talent and also the absurdness from the judges. Re: Stephen Tyler.

Well, one of the contestants this week got booted off because, well because he had four warrants out for his arrest! I guess you can't be wanted by the law and also be a Idol contestant. Good thing too because this particular contestant Jermain the Gentle Giant seemed like a loose cannon. Who wants to bet that some rap artist will get him a record deal claiming that the white establishment came down unfairly on the brother? He was arrested twice last year and gave alias names both times. And it was violent in nature. But I can see him getting a deal once he does his jail time. Hey it's America. This is what we do.

Speaking of getting arrested George Clooney was arrested along with his father this week while protesting on the plight of Sudan. Now before you think this some publicity stunt Clooney actually backs up what he preaches. He's been there at least 6 times in the last couple of years and is truly an advocate for the country and it's people. And seeing the news clips, it is sad. It's awful. But the UN is a joke and can do nothing to stop this bloodshed.

Good luck George. You're going to need it.





ANNOUNCEMENTS:


SUNDAY MARCH 18th is the 3rd Annual Boston BRUINS Alumni vs THE SURFERS Hockey Game! See the poster below. The Game starts at 1:00PM and it's at the Exeter Rinks in Exeter, NH. The proceeds again will go to the MOLLY ROWLEE Fund. It's going to be a blast! Hope to see you all there!
Congrats to the town of Hampton for Voting YES on the Skatepark. Thanks to all who worked hard to get this article passed. And a BIG Thanks to the O'Hara clan for taking a stand and fighting for the park. Especially Stevie. All you skateboarders owe Steve O'Hara a BIG Thank You for getting this article passed.
HAPPY SAINT PATRICKS DAY March 17th!
HAPPY BIRTHDAY Phil Munson March 20th!
HAPPY BIRTHDAY Danielle Moran March 20th!
HAPPY BIRTHDAY DC Langer March 21st!
HAPPY BIRTHDAY Johnny Grasso March 22nd!
Congrats to Jimmy and Judie Dunn on their recent marriage.
Congrats to Mr and Mrs Steve Dillon on their recent marriage as well.
REST IN PEACE Jeff Surgener. So. Florida Surfer, Shaper, Father and Friend. Cancer.
GET WELL Soon Steve "Surfer Crow" Watson!
COMING SOON This SUMMER 2012 the Return of EMPTY Clothing.

Don't forget to go back and read the whole DAILY BLOG on My CATCH A WAVE FOR MOLLY. (Click On the Banner on this page.) Started on July 26, 2010 ENDED July 26, 2011. A Wave a day for 365 consecutive days. Just click on the banner ads on this page.

CHECK OUT THE NEW/Old YESTERDAY PAGE! ALL OLD New England and
beyond Surf Pics! *NEW PICS added each week!

*Check out the NEW updated DROPPING IN ON RALPH blog

Section. I will have

March,and April up

soon (I promise).



Please Support ALL The photographers who contribute to Ralph's Pic Of The Week
every

week for the last

8

years. **Think about BUYING a Photo from any of the weeks
on RPOTW as a GREAT Gift Idea. A nice framed photo of your favorite Surfer!
Remember my friends...Surfing Heals All Wounds....
Pray for Surf. Pray for Peace. Surf For Fun.

Ralph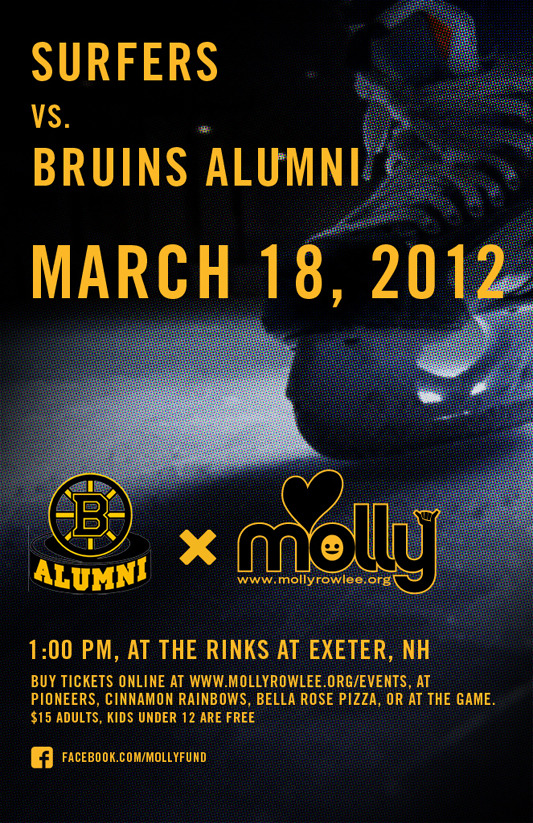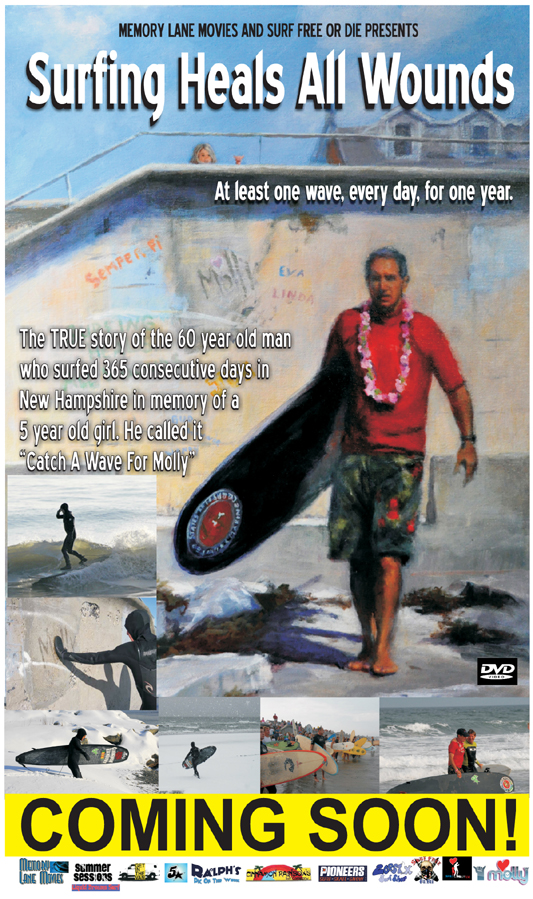 (Above) The NEW Movie is coming along...we're trying to get it out as soon as possible. It's all original music (QWILL, Todo Bien and more), and local footage:Joe Carter's GITV, my own, Granite Stoke, and a few others. Plus the many stills from Ed O'Connell, Brian Nevins, my family, and more. A portion of the proceeds will go directly to The MOLLY Fund.

Yesterday- Before we had Skateb
oa
rd
P
arks we had to find our own. Early Spring 1972...covert empty the pool mission.

(Below) OK I'm really showing my age here. I'm riding a small thin Bahne flex board. That's Lester Eldridge in the hockey helmet watching my run. It took us weeks to get the water out of this pool. Why? It belonged to the YMCA in Massachusetts. We had to crawl up at night and use a hose. Once we got it cleaned out we only had about a week to skate it. They found out and filled it back up. I was no skateboarder per se, and we had no real role models to watch back in those days. It was all just photos in magazines. Still it was pretty exciting.

Photo by Bruz Bowden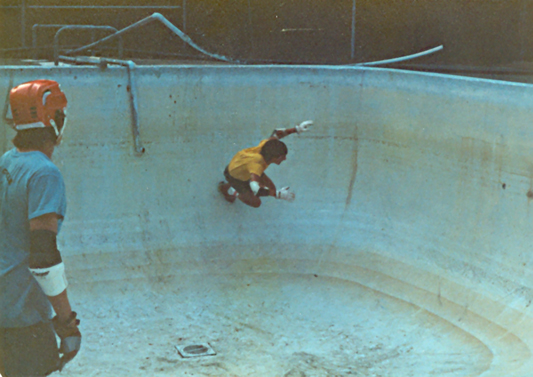 Click on the photo above to see the larger version.

Today-
Saturday March 17th, 2012 "Saint Patty's Day
Swell."

Photos By RALPH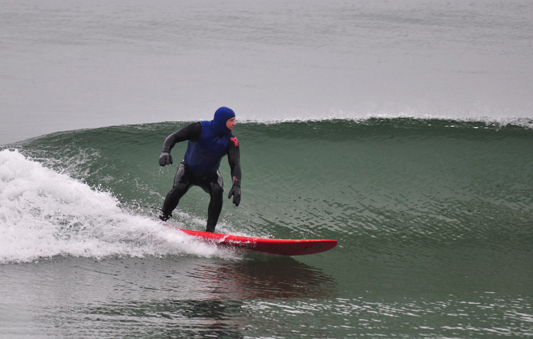 (Above)
Larry "Longboard" Trinceri had this to himself for about an hour.
Saturday March 17, 2012.
Photo B
y
RALPH

*

Click on the photo above to see the
Whole gallery.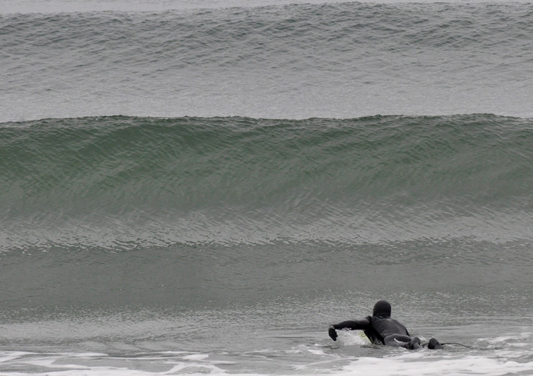 (Above)
Does it look waist high? Well? Saturday March 17, 2012.
Photo B
y
RALPH

*

Click on the photo above to see the
Whole gallery.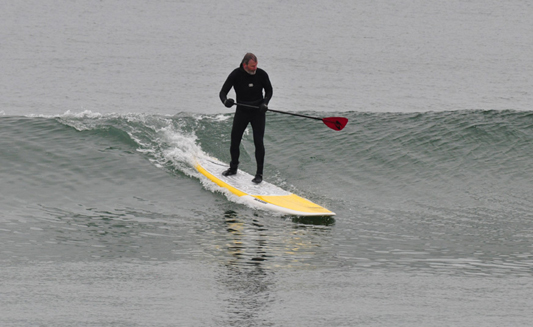 (Above)
Further proof that I don't hate SUPS. I may not like them, but I don't hate em.
Saturday March 17, 2012.
Photo B
y
RALPH

*

Click on the photo above to see the
Whole gallery.
Today-
Thursday March 15th, 2012 "Crumble Wall
"

Photos By RALPH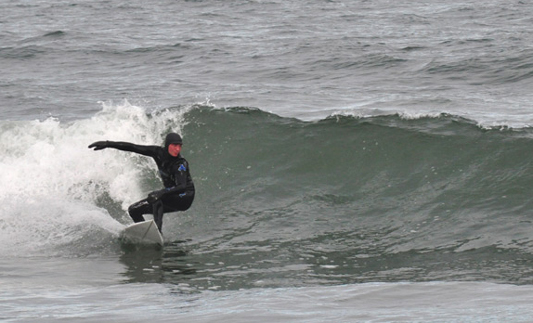 (Above)
I was working in my studio watching the cam when I saw a bump come through. I drove down to 10th Street and Ryan Jackson was already on it.
Thursday March 15, 2012.
Photo B
y
RALPH

*

Click on the photo above to see the
Whole gallery.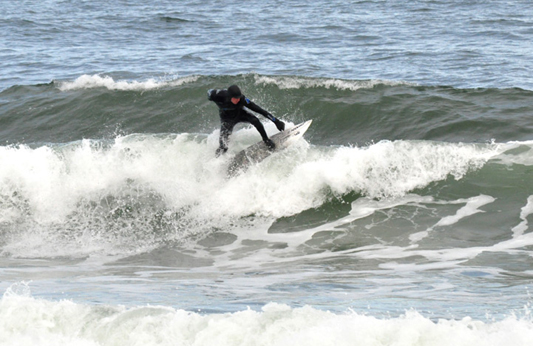 (Above) Good surfers can make anything look good. Ryan Jackson is one of those.
Thursday March 15, 2012. Photo By RALPH
* Click on the photo above to see the Whole gallery.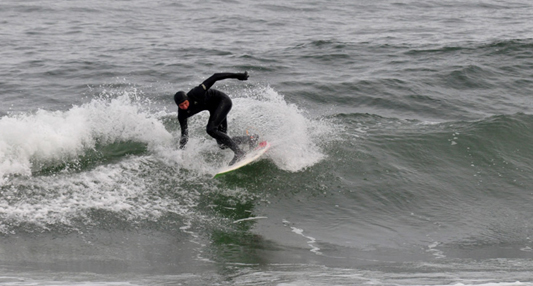 (Above) Unknown tail slide. Thursday March 15, 2012. Photo By RALPH
* Click on the photo above to see the Whole gallery.



(Above)
I was there basically to document the waist high surf. Clearly it was not
epic conditions. Unknown , Thursday March 15, 2012.
Photo B
y
RALPH

*

Click on the photo above to see the
Whole gallery.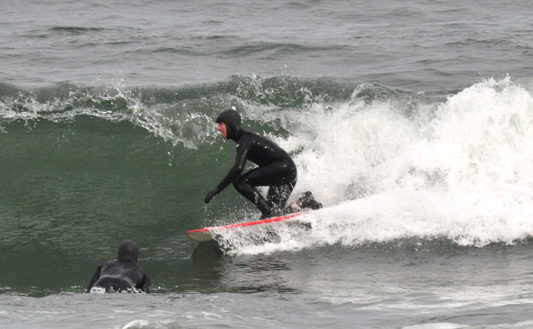 (Above)
The beauty of this blog is anyone can get that one shot.
Thursday March 15, 2012.
Photo B
y
RALPH

*

Click on the photo above to see the
Whole gallery.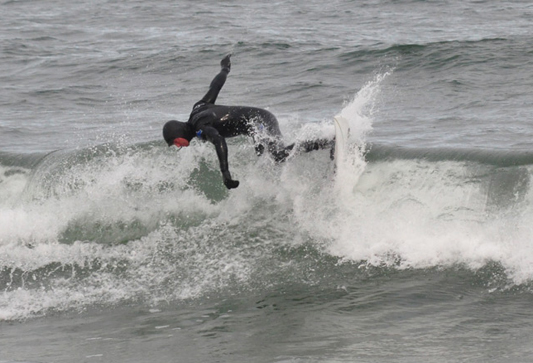 (Above) Ryan Jackson creating something out of nothing. Thursday March 15, 2012. Photo By RALPH * Click on the photo above to see the Whole gallery.

Today-
"Sunrises and Sunsets"
Photos By RALPH, Ed, Nevins, Carden, Nichols, Baker, Ginsberg, Phantom, Dillon and many more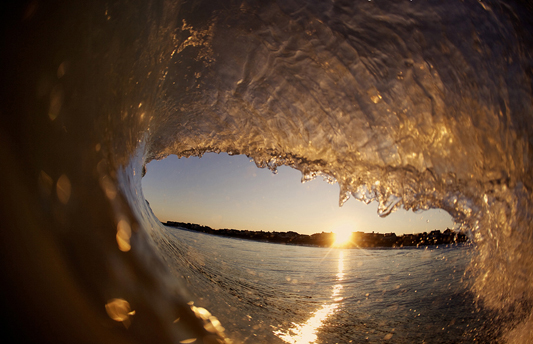 (Above OK I admit, this is more than a sunset photo... Photo By Brian Nevins
* Click on the photo above to see the Whole Gallery.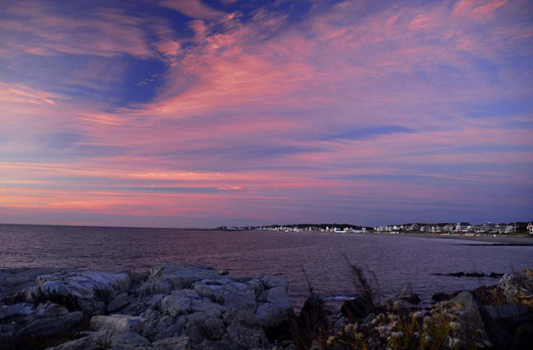 (Above) Pink and purple sunrise on Thanksgiving morning in 201
1
.
Photo B
y Ed O'Connell
*

Click on the photo above to see the Whole Gallery
.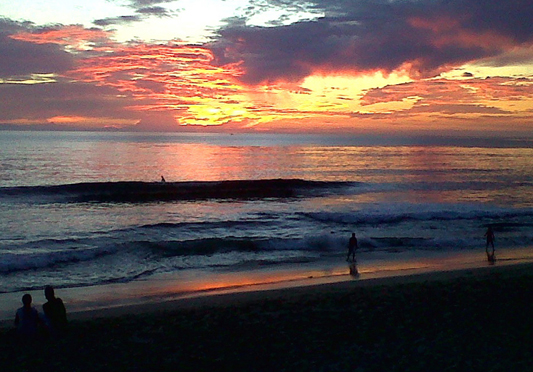 (Above) Steve Dillon's sunset in Southern California.
Photo B
y
Steve Dillon

*

Click on the photo above to see the Whole Gallery
.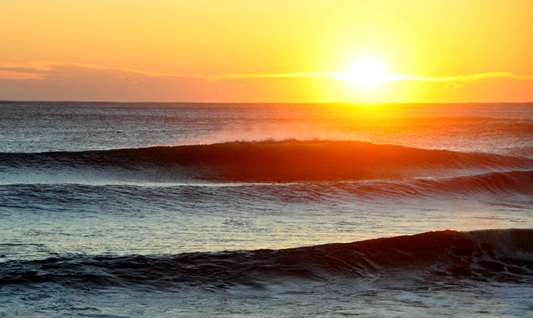 (Above)
A cold December morning December 14
th
, 20
1
1
.

Photo B
y
RALPH
*

Click on the photo above to see the Whole Gallery
.
Today-
"Top of the Morning To You All" The Waves of Ireland