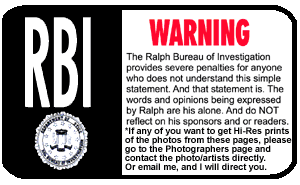 One Year Anniversary of my nephew's passing.
June 9th, 2015. Goodbye May and hello June.

I have a friend in California who once said to me, "Dude what is going on back there? It seems like every week you are blogging about someone passing away." I didn't know what to say except, these are people I know. Surfers who have passed away or relatives of surfers. And all of them I knew in some capacity.

Then he said this, "I don't know a single person who has passed away back here. In fact, I have never been to a funeral." I'm not sure if that is possible at our age. But maybe he's just lived a charmed life out there. I wish I could say the same. But I can't.

Because we all know someone who has passed. At least I think we all do. It's not that unusual. In another month we will be coming up on the one year anniversaries of Ed O'Connell and John JT Taylor's passing. And then Allan McGregor and Rick Savastsano. It's hard to believe that a whole year has gone by.

One of the things I told my sister Gale ( the mother of my nephew), is you have to go through an entire first year without your loved one. The first birthday, the first Mother's Day, the first Thanksgiving, the first Christmas. And finally, the first anniversary of his passing.

And that day is almost here. June 9th, 2015 will be one year.




One year without this gifted young man. Michael Colby.

His talents were beyond anything and anyone I know in the field of computer animation. He was also a talented musician, filmmaker, artist, and he was funnier than most of my humorous friends. There have been fund-raisers in his name for an art scholarship at Newburyport High School.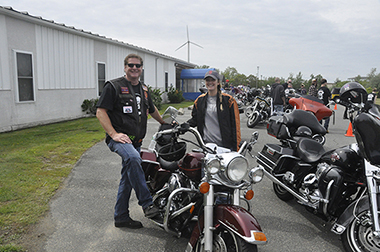 In fact, there was one yesterday. MICHAEL'S RIDE.
Above Brian (Gales husband and Michael's Step dad, and
Shannon Michael's step sister. They led the ride.

Below are Gale's sister -in law Cory, Shannon, Paula, and Gale.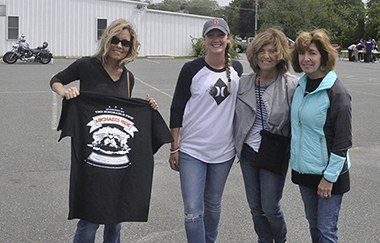 Each year my sister Gale husband Brian, along with step daughter Shannon, and close family members and friends will put together fund-raisers to give out a scholarship to the art student who meets the special criteria that has been set.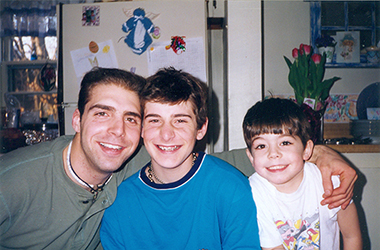 I loved seeing the boy cousins together at my late parents home.
Jesse, Michael, and Max. Missing is Antonio Fatello, my brother David's son. These three however did lots of fun things together. From surfing to snowboarding.




That's Michael standing in the middle. We did a lot of Gunstock runs. The four of us had so much fun doing that. When I think of Michael, I think about how happy he always was. He loved being in the mix of our family gatherings. Loved the whole atmosphere of being part of something good and beautiful.

So how could he succumb to the darkness of addiction?

How does anyone become an addict? It happens every single day. Sometimes it is noticeable. Other times it is a closely guarded secret. One thing is for sure, when a powerful narcotic like heroin gets into your system, it is hard to shake it off. Why? The high they get from this drug is unlike anything they have ever felt before. It is by far, the most sought after high with those who have acquired a taste for it.

From pain pills to heroin. The transition is seamless.
And once it gets you, it is not going to let you go. And there is nothing that anyone can do to stop you from searching for that high.

There is only one person who can save you.

The addict himself must make that choice. He or she has to stand up and take a stand.

It will not be easy. It will not be without failures. But in the end, it could very well save your life, and save your family members the raw, emotional, grief that comes with having a loved one hooked on narcotics. I know for a fact, if Michael could look into a crystal ball and he could see what kind of incredible pain his death has caused his mother (my sister) he would of never stuck that needle in his arm.

But there are no crystal balls for addicts. There is only that high.

And unfortunately, that high supersedes all other emotions. The loss and devastation that is left in the wake of a sudden and tragic overdose is immeasurable. There are not enough words to describe the pain and anguish it causes. I know, that if Michael could see just a fraction of what my sister has gone through, he would of stopped.

Instead, he stuck that needle into his arm on June 9th, 2014 and never came back. He was not alone that night. His girlfriend who had a son just 7 years old, joined him on that final high together. The 7 year old was the one who found them both dead on the bed the next morning.

Nothing has been the same since.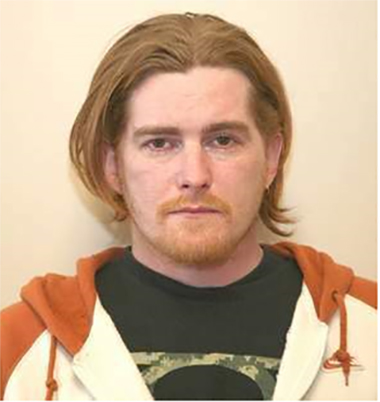 This scumbag above is a Heroin dealer. Eric Harris age 33, from Hampton, NH. He's headed for prison. But only 1-3 years though.
He sold heroin to an addict and the man OD'd. The addict was a father of a young boy. The heroin was tainted and killed him.

1-3 years is nowhere near enough for this loser. One can only hope that he meets some of the locals where he is headed, and finds out what life behind bars is all about.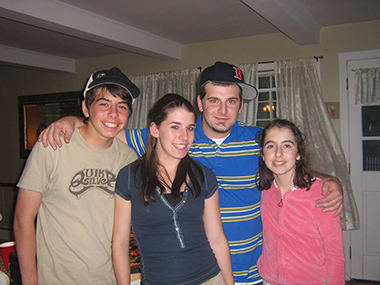 My three kids with Michael at my late mother's house. His death has been especially hard on all the cousins. Poor Max has the same birthday as Michael. Each year we would celebrate their birthdays together. Now it's just Max, and it is difficult for my sister Gale. As it is for the rest of us. Just a never ending sea of sadness.

The photo below was taken in 2008 at my late parents house. We had just sold the house, and this was the last time we were all together in the home. I believe this was the last photo ever taken when we were all together.

If only we knew what was coming.

We may have been able to stop it. But we will never know now. And all we are left with are his songs, websites, and the many amazing animated works of art. (click on Mikey Cheese in this blog to see his amazing reel)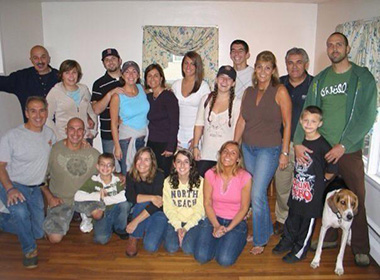 If you have someone in your life who is dealing with the darkness of addiction, don't give up on them. It is their own decision to stop, but they need to know, that you will be there when the smoke clears.
Don't give up. Don't give up.

"Surfing, Family, and Love Heals All Wounds"