June
19
th, 2011
-The NEW RUN is
17
out Of
17
Weeks.
Waist high or better, at least once a week. The Surf on Monday was easily waist high.
HAPPY FATHERS DAY To all the Dads Past-Present-Future!
I don't know what I was thinking about last week. I must be getting senile or something. I mean, my intentions was to do a Father's Day Surf Column this week. You know, highlighting all the surf dads I know from all over the Globe. Showing pics of them with their kids, surfing, at the beach, whatever...but just highlighting surf dads. Then it dawned on me. I literally know hundreds of surf dads, 100's. How could I in good faith, run pics of all the surf dads I know?

I couldn't, because I would inevitably leave some out. And I could not do that

It became increasingly apparent during this past week, as I would run into surf dad after surf dad that I had forgotten about. I mean think about it. How many Surf dads do you know? And I'm talking about Surf Dads all over the freaking globe. I know too many. And every time I saw one I had forgotten, it became apparent, this was not going to happen. At least not the way I thought it would.

So rather than highlight individual surf dads, I'm going to just acknowledge you all. Starting with my own late father-inlaw, to my late father who turned me onto surfing, and a shout out to our kids Grandpa Rastl, to all the New Surf Dads and expectant surf dads. And the more I thought about it. I only know a handful of new surf dads. And by new, I mean this year. And I only know a couple of expectant surf dads.

The Newbie Surf dads are Mike Moran and Duffy McCarthy.

They both had new babies born this Spring. So they are clearly Newbies. I can see the look in their faces and recognize that look of pure awe and wonderment that greets any new dad. It is truly mind blowing. I ran into Mikey and Kelsey this spring as they were pushing their young daughter Rylee along the Wall with their high tech stroller. I thought that our kids had impressive strollers. The strollers today have it all and then some.

But I chuckled watching Mikey look over at the surf as he walked by.

I can recall doing that the first time. There were waves, but it was not quite the same. I can remember checking the surf, but also checking my own child out in the same kind of love and admiration that I had for the surf. Only this was slightly different. Being a dad is a trip. Being a surf dad? Well that's special. There's some kind of internal parental force that releases itself in your blood once you become a parent. All you moms and dads know what I'm talking about.

We just suddenly become parents. Of course, the key is to be good parents.

For Duffy, I know this must be a bittersweet Father's Day for him. He just lost his own father Allen this past winter.

I also believe, that somehow, Allen is watching down from the heavens and taking this all in. Sharing in your first Father's Day and comforting you in missing him. In fact, I'm sure he is comforting all the McCarthy's. But that gift that you and Jenn have should and will sustain you in this Father's Day. So Happy Father's Day Duffy.

The two Surfers that I know who are expecting their first child are Nick McGregor, the editor of ESM, and Phil Carey at Cinnamon Rainbows. Now if there are others who I know that are expectant first parents I apologize. I did not mean to slight you. I just didn't know.

But you expectant parents (dads) are in for something special that's for sure.

I'm talking about an emotional rollercoaster ride that is filled with every conceivable emotion known to mankind. Oh yea. The laughter. The joy. The heartache. The worry. And yes, even the occasional anger. It's all coming your way. All of it. Like a damn Tsunami. There's no avoiding it. You just gotta grab on and hold on tight. And there's no quitting either. No sir. You become a parent and that's for life. Don't you dare end up being some dead beat dad. If I hear about any of you abandoning your kids, I will call you out on the carpet. And I don't give a shit who's standing within ear shot. You owe it to all the dads out there. And to all the men, who for whatever reasons, never got to have kids of their own. But would of loved to experience fatherhood. You owe it to them.

It's easy to quit. Anybody can quit. Stick it out. Be a good dad.

The other night while watching the BRUINS Game 7, I was with my son and a bunch of his friends and mine. We were all so happy after they won. I mean who wasn't? That was awesome. But my son Max, who now stands a good two inches over me, must of been feeling his oats because, he walked up to me and looked down on me. "Now I know what the top of your head looks like." He says mockingly. I looked up at him and said."Now you're going to find out what the bottom of my shoe looks like too!"

It was one of those moments where you realize that my little infant son is really a man with a sense of humor that is not that far from my own. The cycle of life is always rotating. When your kids reach a certain age, you can only offer so much advice. They will take what they need, but they will also learn from their own mistakes and successes. That's the cycle. That's what all you new dads are going to be facing. I know it's hard to believe that now, looking at that baby. Or at your pregnant wife. But it is coming.

And believe everything you have heard.

In the blink of an eye, they go from babies to toddlers, from teens to young adults. And you will get older in the process. Hopefully, you will all experience only good times with your kids. That you won't have to endure any tragedy. Just be strong both in your faith and in your fairness. Watch over your babies but also give them enough room to live and breathe on their own. Life is full of experiences. Think about what you went through. You made it. Though some of us barely made it. Your children will look to you for guidance as long as you are there. Be there for them. Sacrifice for them.

It's worth it in the long run.

Speaking of our kids. For those New Englanders who have kids that are at least 10 years old, think about how lucky they are? They have seen The Patriots, The Red Sox, The Celtics, and now the Bruins, all win World Championships. My son went into Boston yesterday to see the BRUINS Rolling Parade. I had taken him to all three Patriots rallies. It was an experience that we'll never forget. Yesterday he went into Boston with his friends. I stayed home and watched it on TV. It was much less stressful and I saw way more. But I understand wanting to be there with your buddies. So I actually encouraged him to do it. He had fun. Though they got a late start. I told him to leave no later than 8AM. He and his friends left at 10:15AM.

They almost missed it. As it was, they had to run to catch up to the parade by the time they got into town. Again, life is full of experiences. I'm sure he and his friends will look back on this day as something special. Even though they almost missed it all. But I guess that makes it special.

If you all recall, last week I wrote about all my crazy ass voodoo like antics while watching sports. And I guess I struck a familiar chord with a lot of you. But if you think it's just us fans who believe in the wacky antics think again. Did any of you catch Horton pouring "Boston's Dirty Water" on the ice before the start of the game? Now that's some poetic voodoo. Did it work? Who the hell knows? I think it all works. That's what makes sports so fun and crazy. We all think that we contribute in our own strange and bizarre ways.

David Horton pouring Boston water on the ice prior to the game starting?

That helped. Or put it this way, it couldn't hurt. I know a lot of you want to know where I watched Game 7. You know I watched Game 6, in my man cave with my young dog. But that was a Home Game. They had lost 3 away games in that same man cave. I needed to change venues. Then I remembered game 7 against the Lightening. We watched it at a friends house. I took it upon myself to arrange the same people who watched that game, to come back for the positive Voodoo in this most important game. GAME 7. Winner takes all.

Thank God they won. Otherwise I'd still be torturing myself as to what I did wrong to contribute to the loss. But alas my friends, there's no need to second guess any of this. Winning 4-0 in Vancouver was exactly what we had wanted. We had redeemed ourselves in the best way possible. We skated Lord Stanley around their arena in front of their fans. It was one of the most magnificent sports moments in New England history.

When Chara lifted that CUP over his towering figure and let out the deepest and loudest primal scream I have ever heard, I got chills up my spine. It was a moment I shall never ever forget for as long as I live.

And I was so happy that I got to share it with my son, and some of my closest friends. And today I am stress free until the SOX make it into the Play-offs when we start the Voodoo all over again. But I wouldn't have it any other way.

Happy Fathers Day to all the dads. Past, Present, and Future.
Now for some of my

W

eekly Global

O

bservances:


OK so US Rep. Anthony Weiner's crazy ass photos and sexting on twitter finally dawned on him that perhaps, just perhaps, this thing is NOT going to go away. Therefore he should actually step down and seek some help. No shit Tony. See all of you who voted for Weiner can now feel better today, knowing that he did something that was for the good of the country. And look, I'm not making this up. But if you look closely at the photo of him with his shirt off in his office, in the background is a photo of him, and President Clinton together. Aha!

Didn't you all secretly think that Clinton might have had a hand in this? Ha!

Meanwhile, K-Daffy Duck is still in power. People are dying. US Allies are bombing away and well, K-Daffy, the ever defiant one, is sneering at us and our inability to stop him. Be interesting to see how this plays out.

Syria on the other hand is forcing thousands of new refugees out of the country and causing so much heartache and stress for the women and children, that it's hard to watch. The world is never going to be a peaceful planet. Unless something really big happens. I mean something so big, that we would all have to stop and take note. Otherwise, it's business as usual. Terrorism and suppression is alive and well.

The Bruins beat the Vancouver Cannucks in Vancouver! They have brought the STANLEY CUP Home after 39 years. Sorry I won't get tired of writing this.

My sister who is a HUGE Bruins fan has had her spirits lifted with this Victory!
Thank You BRUINS!



ANNOUNCEMENTS:


HAPPY BIRTHDAY Kevin Grondin June 23rd 2011!
HAPPY BIRTHDAY Andrew Rebeiro June 23rd 2011!
HAPPY BIRTHDAY Johnny Angel June 24th 2011!

Don't forget to Check the DAILY BLOG on My CATCH A WAVE FOR MOLLY. (Click
On the Banner on this page.) Started on July 26, 2010 ENDS July 26, 2011. A Wave
a day for 365 consecutive days. Just click on the banner ads on this page.

CHECK OUT THE NEW/Old YESTERDAY PAGE! ALL OLD New England and
beyond Surf Pics! *NEW PICS added each week!

*Check out the NEW updated DROPPING IN ON RALPH blog Section.


It's coming soon (I promise).



Please Support ALL The photographers who contribute to Ralph's Pic Of The Week
every

week for the last

8

years. **Think about BUYING a Photo from any of the weeks
on RPOTW as a GREAT Gift Idea. A nice framed photo of your favorite Surfer!
Remember my friends...Surfing Heals All Wounds....
Pray for Surf. Pray for Peace. Surf For Fun.

Ralph

CLICK ABOVE for DAILY "Catch A Wave For Molly" BLOG

Yesterday May 10, 1970-Bobby Orr's winning Goal in OT to win the CUP at the Garden in Game 4 against the St. Louis Blues.

(Below) I was away in Southeast Asia during the war when this all went down. I remember getting the letter from my brother telling me that the BRUINS won the Stanley Cup. I think I still have that letter. I carried it around with me in my pack. This has to be one of the MOST famous Boston Sports moments in our history. God it's so great to be a New Englander today. Photo by Ray Lussier.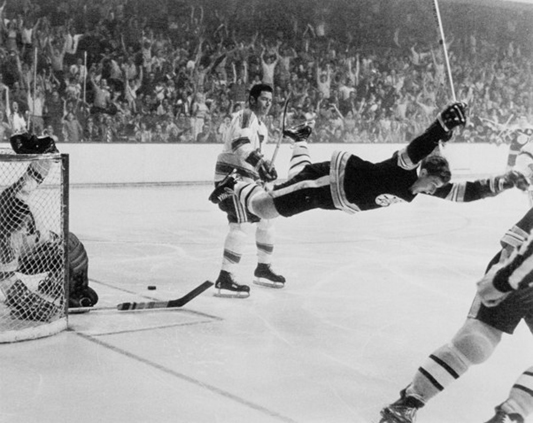 Click on the photo above to see the larger version.

Today-
Monday June 13th,
2011 THE W
ALL
Photos By RALPH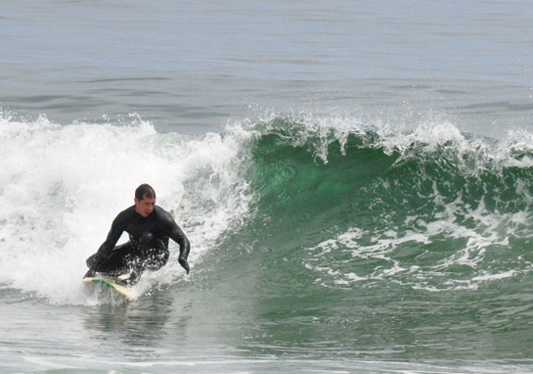 (Above) Anthony Ciolfi
backside at the Wall on Monday
June 13
, 2011.
Photo B
y
RALPH
*
Click on the photo above to see the
Whole gallery.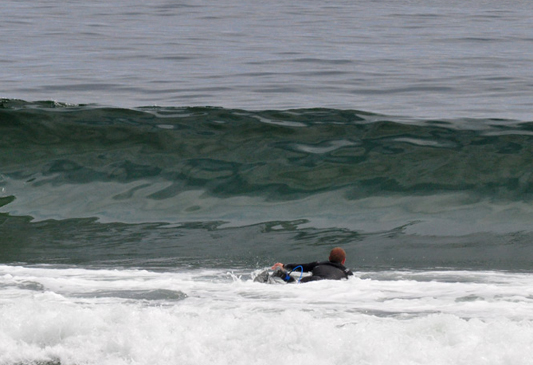 (Above) This Glassy enough for you?
T
he Wall on Monday
June 13
, 2011.
Photo B
y
RALPH
*
Click on the photo above to see the
Whole gallery.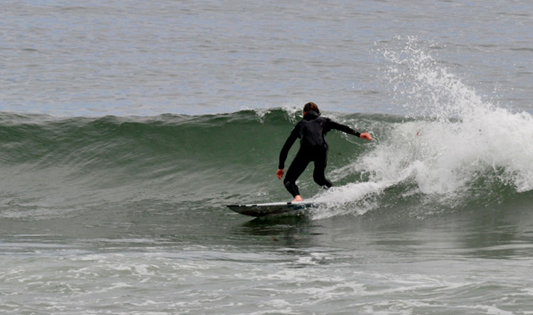 (Above) Nate working a chest high right
at the Wall on Monday
June 13
, 2011.
Photo B
y
RALPH
*
Click on the photo above to see the
Whole gallery.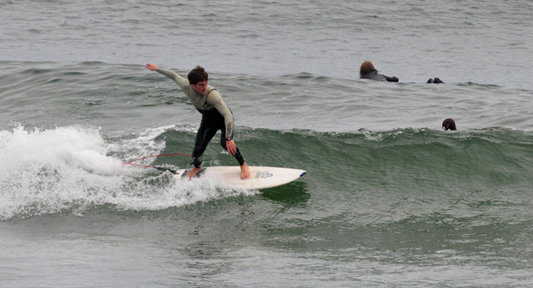 (Above) When Kyle hit the water he raised the bar a few inches on pure speed alone.

The Wall on Monday
June 13
, 2011.
Photo B
y
RALPH

*
Click on the photo above to see the
Whole gallery.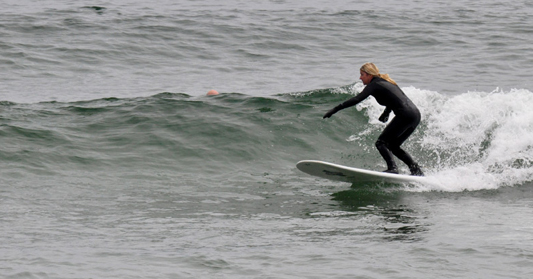 (Above)
Jill Caisey gliding into a few rights
.
June 13
, 2011.
Photo B
y
RALPH
*
Click on the photo above to see the
Whole gallery.


Today- Week Of MOLLY's Waves June 12 thru June 18, 2011
Photos By RALPH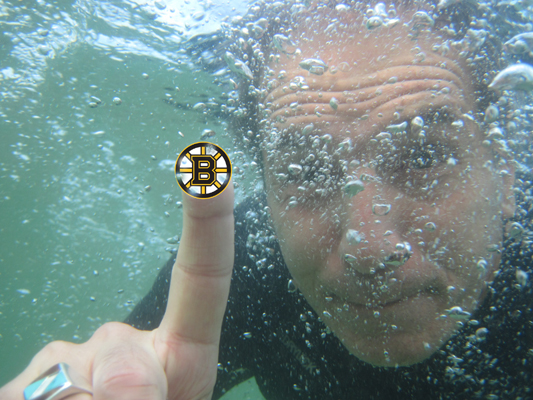 (Above) I could not help it...I was way too stoked! June 16, 2011.
Photo By RALPH * Click on the photo above to see the Whole gallery.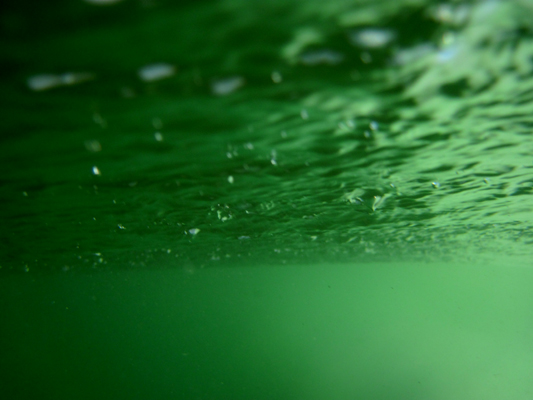 (Above) This is kind of cool huh?
I lucked out with this pic.
June 16
, 2011.
Photo By RALPH
*
Click on the photo above to see the
Whole gallery.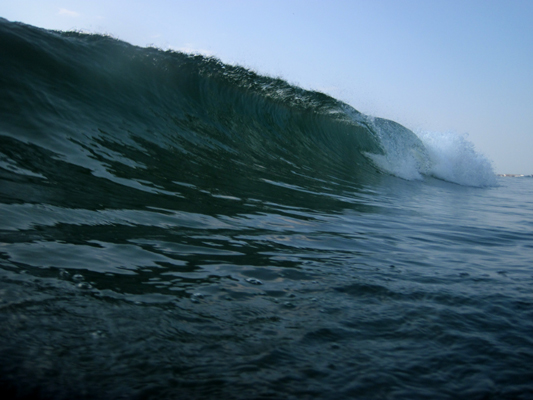 (Above) Another empty mini wave.
June 16
, 2011.
Photo By RALPH

*
Click on the photo above to see the
Whole gallery.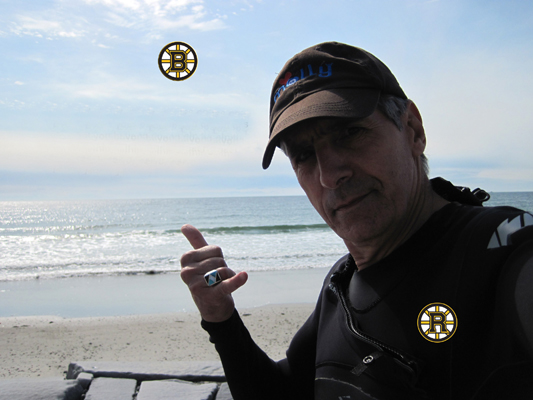 (Above) GAME Day Game 7...
.
June 1
5
, 2011.
Photo By RALPH

*
Click on the photo above to see the
Whole gallery.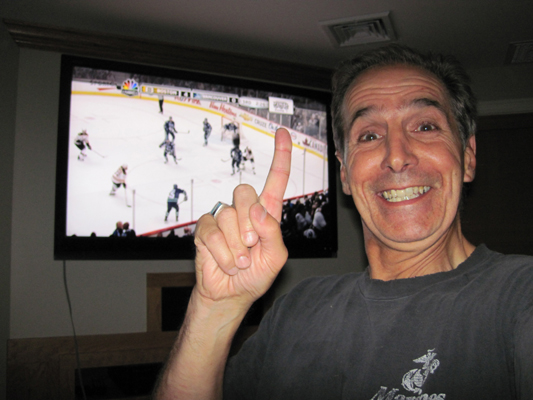 (Above)
The score was 4-0 when I snapped this.
Game 7...
.
June 1
5
, 2011.

Photo By RALPH
*
Click on the photo above to see the
Whole gallery.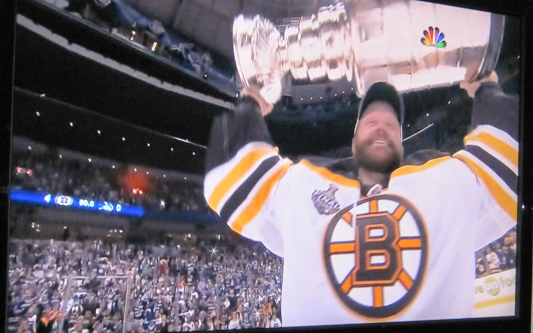 (Above)
Tim Thomas
Game 7...
.
June 1
5
, 2011.
Photo By RALPH

*
Click on the photo above to see the
Whole gallery.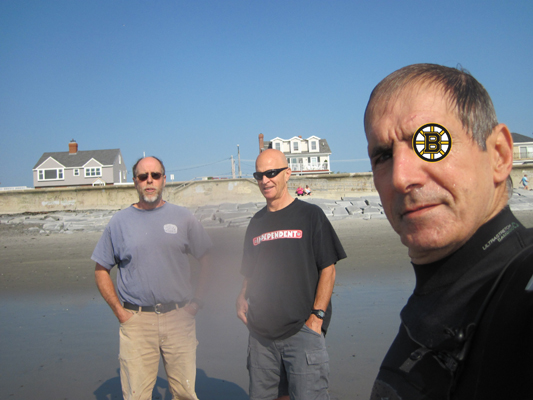 (Above)
The Day after
...
.
Gary, Tony and myself. June 1
6
, 2011.
Photo By RALPH

*
Click on the photo above to see the
Whole gallery.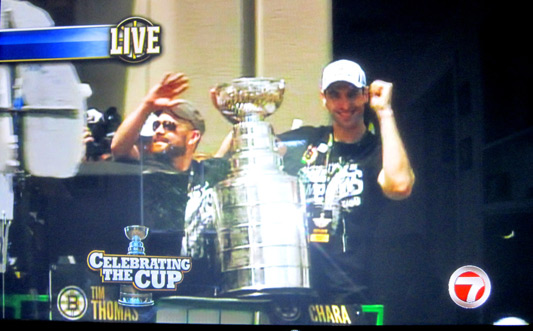 (Above)
The Rolling Parade..
.Thomas and Chara. June 1
8
, 2011.
Photo By RALPH

*
Click on the photo above to see the
Whole gallery.
(Above)
The Rolling Parade..
.
THANKS COACH!
. June 1
8
, 2011.
Photo By RALPH

*
Click on the photo above to see the
Whole gallery.
Today-
PHANTOM Files- June 17th
, 2011
Photos By The Phantom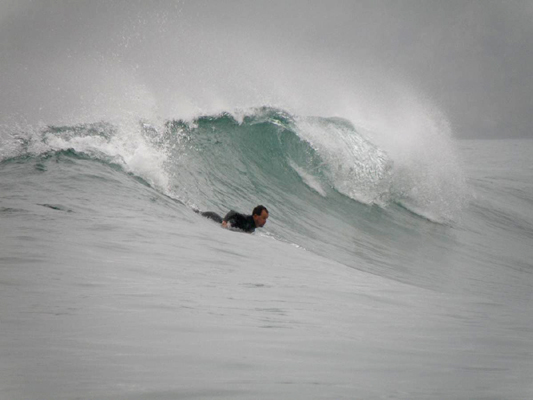 (Above)
Just like last week, the potential for another adventure was too much for the Phantom and his crew to ignore. They were at it again. And just like last week, they scored
.
Photo B
y
The Phantom

*

Click on the photo above to see the Whole Gallery.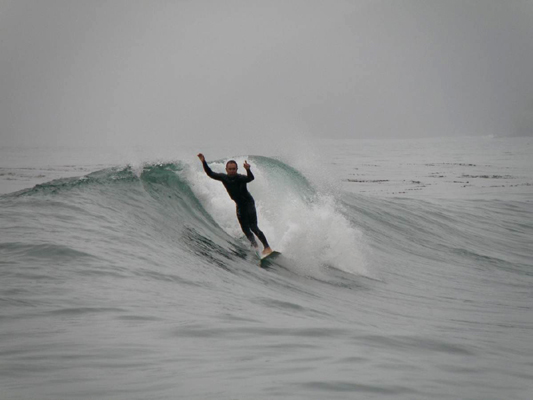 (Above)
Deep water, foggy and glassy conditions
.
Photo B
y
The Phantom

*

Click on the photo above to see the Whole Gallery.
Today-
NEW DADS and FUTURE DADS- June 19th
, 2011

Photos By RALPH and NICK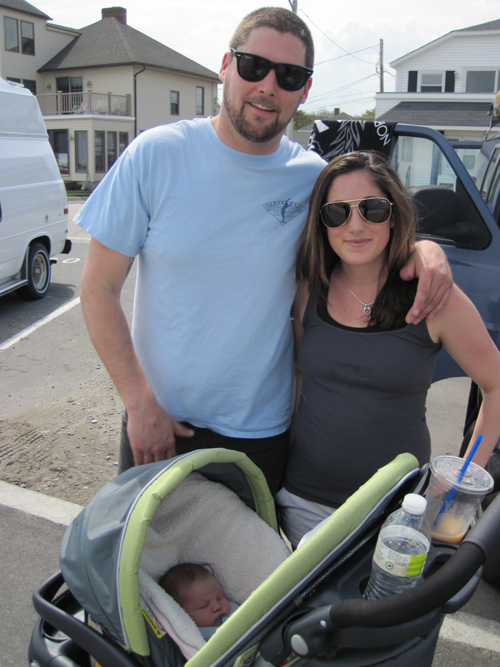 (Above) NEW Dad Mike Moran with Kelsey and baby
Rylee. Photo
By RALPH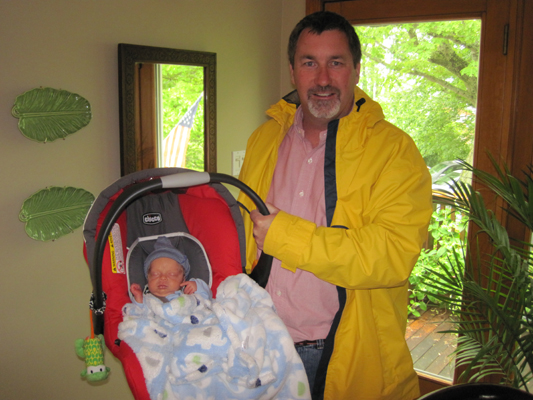 (Above) NEW Dad
Duffy McCarthy with son Connor "Allen" McCarthy

.
Photo By RALPH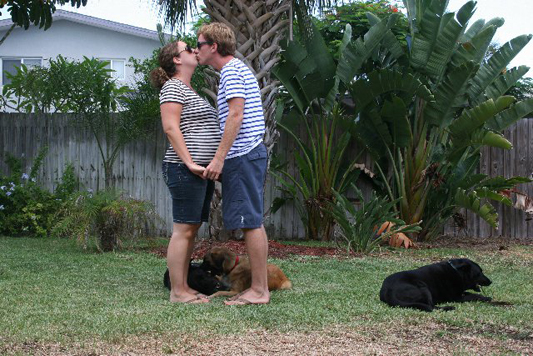 (Above) Future Dad ESM's Editor
Nick McGregor and his wife Shannon and hounds are expecting a baby boy any day now.
Photo By RALPH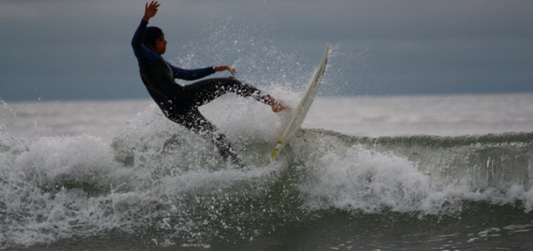 (Above) Eddie T busting a lip down in Mass. Photo By Eddie Ryan


(Above)
Outstanding Longboarder Tom Craig and his son Cody who is ONE OF THE BEST Longboarders on the planet.
Photo courtesy of the TC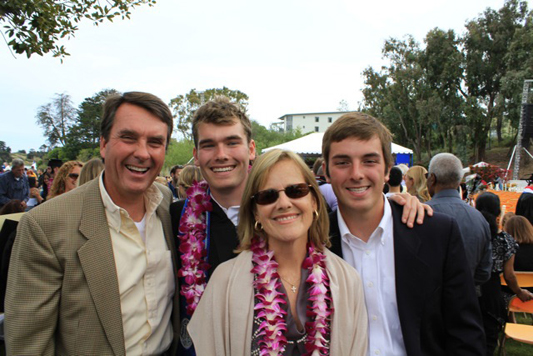 (Above)
Myles Freeman graduation. The Freeman clan.
Photo courtesy of the
Ron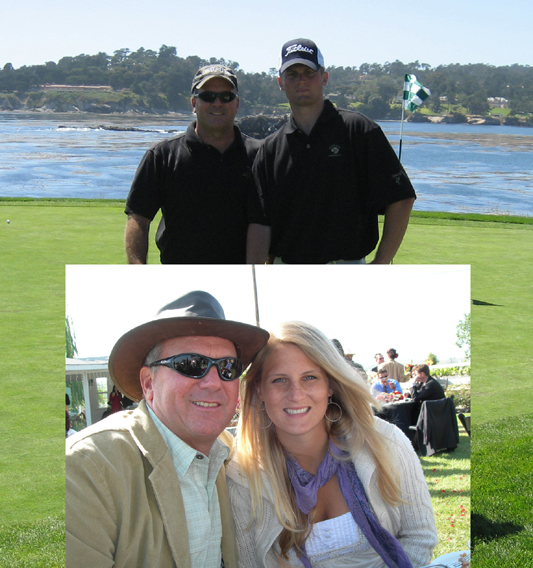 (Above)
Doug and kids Aaron and Alyisa.
Photo courtesy of
Doug




THE "CATCH A WAVE FOR MOLLY" video by JOE CARTER and
GET IN THE VAN is NOW on the SURFER'S JOURNAL Website and
now the ESPN website too! Wow!
To see it on this site go to the Molly Page.

http://www.surfersjournal.com/journal_entry/molly-motivation

CLICK ON THE PLAY BUTTON BELOW FOR ALL VIDEOS
SIGHT|SOUND from High Seas Films on Vimeo.
Surfing is supposed to be an individual act. It's supposed to illicit creativity and take place in a natural environment. It's supposed to have moments familiar and original. It's supposed to be both elegant and raw. Surfing isn't supposed to be choreographed.
The surfer and board do what they want. Let them be seen as they want to be seen; let them be heard through only their motions. Let them surf in climates warm and cold, on waves big and small, on boards long and short, in countries near and far.
Let the camera capture what it can.
Let there be Sight|Sound.
From the surfer-director of Picaresque, is another film without dialogue. Another group of talented individuals doing what they do best, with an eclectic soundtrack mixed-in to enhance the vibe.
Starring: Chris Del Moro, Justin Quintal, Kassia Meador, Alek Parker, Ryan Burch, Mikey DeTemple, Scotty Stopnik, Jared Mell, Daniel Thompson and Tyler Warren
(Above) All Rise:

10th Street District Court of Surf Justice is now in session, the
Honorable Judge RALPH presiding. CASE #114 BLATANT DROP IN OF
THE WEEK- This was shot this week in California...


CLICK and SEE this Surf crime and the verdict

. Photo by Ben Ginsberg













Click above graphic for Daily BLOG or to DONATE to the Fundraiser.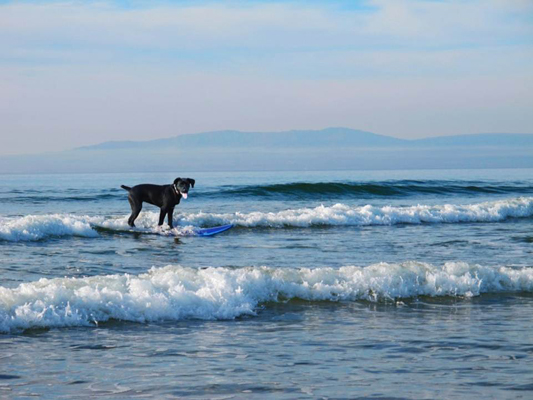 (Above) Oh yea...I guess we never tire of the surfing canine.


Photo courtesy of the Internet. COMING NEXT WEEK!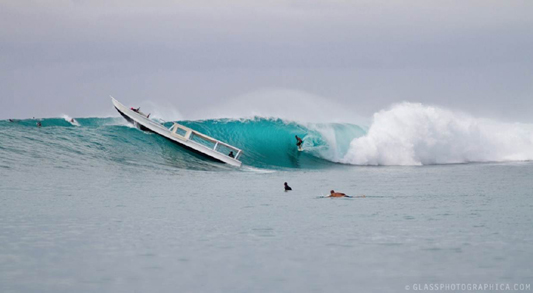 (Above) Hello...the guy in the barrel must be freaking as much as the guy driving the boat.

Photo courtesy of the Internet. COMING NEXT WEEK!
(Above) How many lands of lefts are there?


Photo courtesy of the Internet. COMING NEXT WEEK!




(Above) Boogie boarders are surfers too...Right?
Photo courtesy of the Internet. COMING NEXT WEEK!
(Above) Put the cursor over the images above to see happens when you DROP in on someone. You become Invisible.
Simply p
ut the mouse over the
photo
to see the
original photo and then marvel at the results of what happens when the criminal
becomes
i
nvisible.
*
Put the cursor over the photo to see the Real image.
Photos
by Ben Ginsberg


Today 2011
"Why you little Rat..."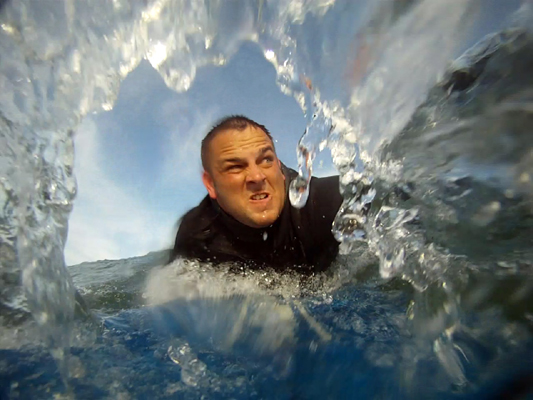 (Above) I'm still not sure why Pat sent me this photo. But I think I found the perfect venue for it. Hey we all make faces. Besides Pat's a football coach and that's a football look.

Photo by Pat Snow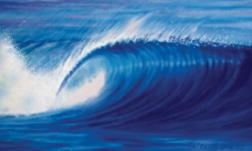 Click on Wave to return to top of page



This site designed and maintained by Adlantic copyright 2010