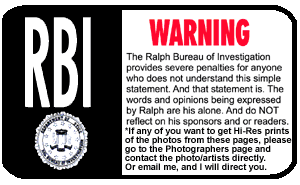 Feels like Summer to me, seeing the best

underrated rock trio on the planet. KING'S X.

Flag Day, and oh yeah, the escaped convicts.

I have a single way of announcing when summer has arrived. It is not some holiday like Memorial day or July 4th. Nope. It's when the first day of humidity hits. I hate humid. Combine humid with mosquitoes and I am not coming out.

I have no problem with spraying myself with enough deet to suffocate a horse. None what so ever. Hell I drink
and eat that shit in the summer. Nothing worse than heat, humidity, and mosquitoes, not until the Greeheads come in. You know, the flying biting flies that work solely for Satan.

I actually call them Satan's little helpers. True. I believe they are.

Although this is basically a surf blog for the most part, I still touch upon subjects that surfers can relate too that is not directly involved with surfing. That subject today would be music.

Because I know that all of you listen to some sort of music. Whether or not it's the blues, jazz, country, pop, or straight out of the gates Rock and Roll. This trio that I am going to mention are a rock band, but somehow more than that. I don't know exactly how to define it, except that I have been following them since 1990.

That's 25 years. And in those 25 years I have never wavered in my love for them/ My wife Cory feels the same way, as do my three kids (who were force fed the music since they were young toddlers). I have friends who have drunk the same cool aid as well.

I think once you get hooked by them, there's no letting go. And that was pretty evident at the KING'X show at the Regent Theatre in Arlington, MA on Thursday June 11th, 2015.


The sell out show was amazingly good, Cory and I went in with my friends Rich and Betsy. I had turned Rich onto them about 20 years ago, and like me, he was in the cult. And it does feel like that. There are tee shirts that say The FIRST CHURCH OF ROCK. It's true.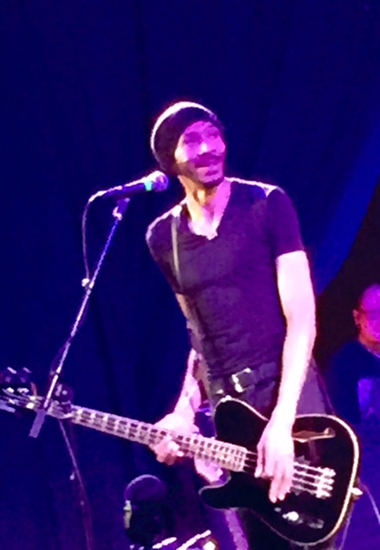 This is DUG Pinnick the lead singer and bass player. He has the most soulful voice in the music business. And he can scream and hit notes that sound like Mariah Carey. How he plays that bass and sing the way he does has us all scratching our heads.

He has a pure heart and soul and you can feel the love that he
emits to the crowds.

There are three players in KING'S X. Dug, Ty Tabor, and Jerry Gaskill. Ty plays guitar and writes and sings a few of the songs.
Jerry is the drummer who does the same. This was the first show since Jerry suffered a major heart attack last year.

The good news is they sounded as good as ever.

The scary news is this was his second heart attack. All the thousands of fans all over the world are praying for him. We all sent money to help with his hospital bills.

The band as good as they are, are basically on their own per se.
they are on a Indie label and make their money on touring and merchandise. But then again, every artist is doing that. The day of royalties for record sales are over. You make money on the road.




Ty and Jerry blasting out song after song from their 15 albums. YES I said 15. And everyone one of them are masterpieces. To describe their music is difficult. They are clearly Rock, and they can all sing back up like the Beatles. Dug has a voice that is hard to describe.
But it ranges from gritty to angelic.

Ty's voice sounds like John Lennon.

But his guitar playing is nothing short of amazing. Trust me on this. I am a guitar player and I can testify that Ty's playing is some of the best in the world.

And when people ask me who the best drummer in Rock and Roll is or was, I say without hesitation. John Bonham of Zeppelin and Jerry Gaskill a close second.

In other words, do yourself a favor and google these guys. And be sure to check out some of the videos I posted down here in the
video section. All live clips.

Hear them first hand. Singing and playing live.




While I am certainly NO WHERE Near the talent of King's X I do have a few songs that are crowd worthy. And I suppose we could do some sing-a-longs. But I wouldn't count on it. I play original songs, some Beatles, Hendrix, and a few others. It's fun. It's local. It's summer.

Today is Flag day. June 14th. Fly your flags. If you have damaged, ripped, torn flags, turn them into the nearest Veterans building.
They will properly dispose the flag by...burning it in a annual Flag burning ceremony. See below.




This is me and the local scouts burning flags in 2003.




My dear friend Marine George Masten throwing flags on the fire.
If you have never seen one of these ceremonies you should stop by the American Legion Post tonight at 6:00PM behind the Fire Station on Winnacunnet Street in Hampton.

"Surfing, Family, and Flags Heals All Wounds"