Yesterday June 1975 Caley My Old Surf Dog
(Below) This was my old English Setter Caley. She was a good dog. Some day I'll write about the day she first
tried surfing...and believe it or not, it was all of her wanting and doing. She loved being at the beach. She
would wait by the water's edge to greet me when I was out surfing. Of course she greeted every surfer
until it was me. She lived to be 16yrs old. That's pretty good for a bird dog.
Photo by R. Fatello SFOD.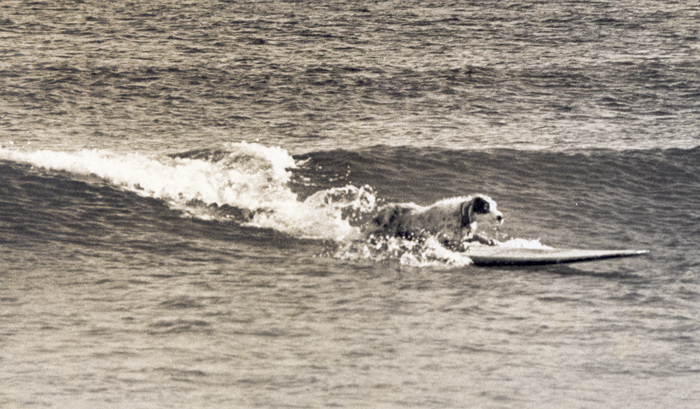 2008 Today-May June , 2008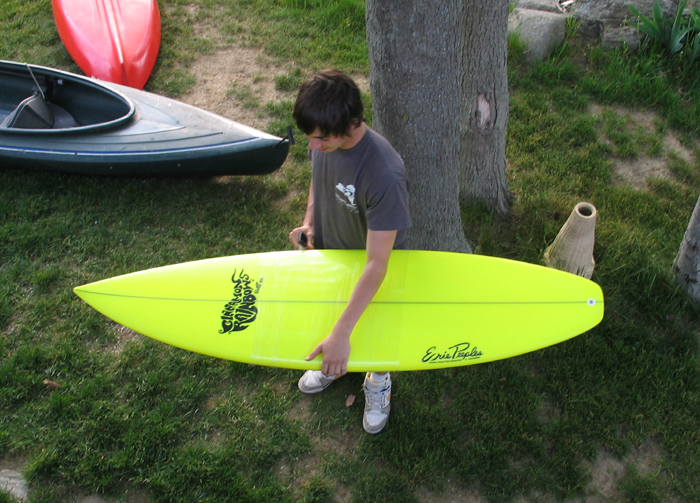 (Above) Nothing quite like getting a new board. Except getting a new board when there's surf. MVF a day
late and a dollar short on the swell scene, but still stoked with this new stick.
Photo by R. Fatello SFOD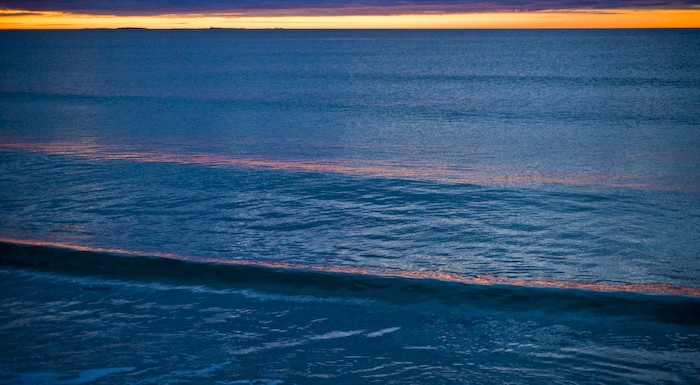 (Above) This is such a pretty photograph. And it looks all natural to me. No photoshop tweaking.
How pretty is this? I want to dedicate this photo to Chris and Jill Caisey's Mom in heaven.
Photo by John Carden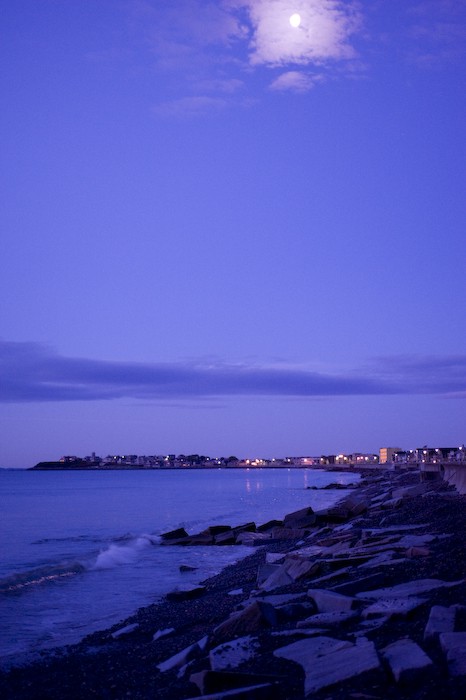 (Above)Another spectacular photograph. Maybe the time away from the surf was a good thing after all.
This photo is for Sarah's Mom.
Photo by John Carden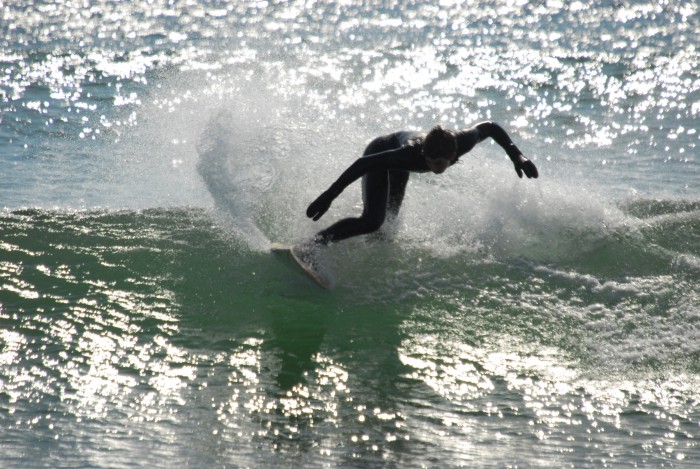 (Above) A few weeks ago we had some surf...these are some of the photos we didn't use at the time due to
the heavy volume of photos. MVF embedded in the lip.
Photo by Ed O'Connell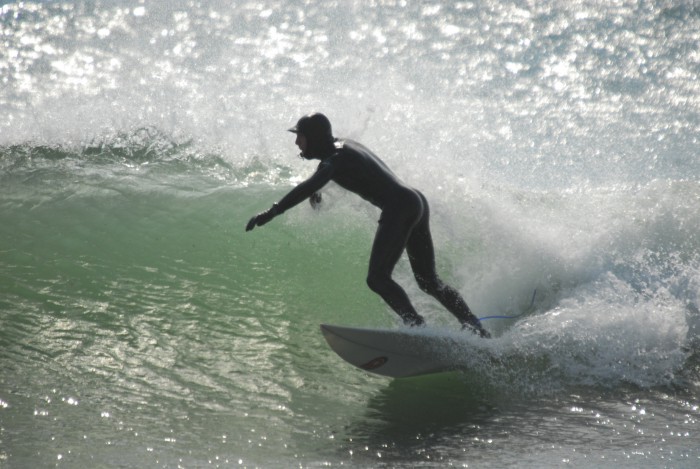 (Above) Local Hockey Star Gretsky out rocking before practice...I know Gretsky has a real name, but I only
know him by his nickname. Hey at least we got a pic of him surfing.
Photo by Ed O'Connell

(Above) Gretsky redirecting as he ponders his next move. Go to Hockey practice? Or Keep surfing?
He stayed out. Photo by Ed O'Connell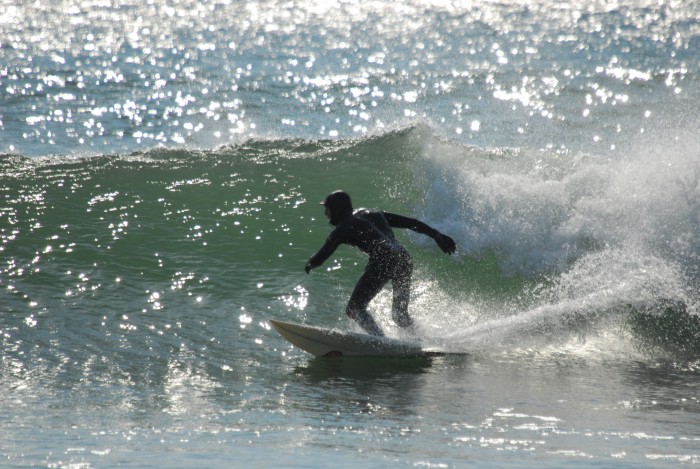 (Above) Gretsky you gotta be happy...3 pics in one week! Come on brother.
Photo by Ed O'Connell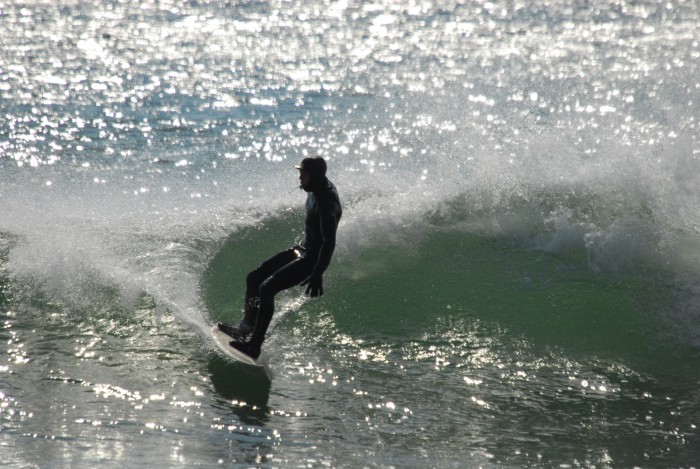 (Above) OK put your mouse over this image and check it out. When Max and I saw this pic of Gretsky's
leaning cuttie we thought of one we have of me from 1988...check it out. Pretty funny eh?
Photo by Ed O'Connell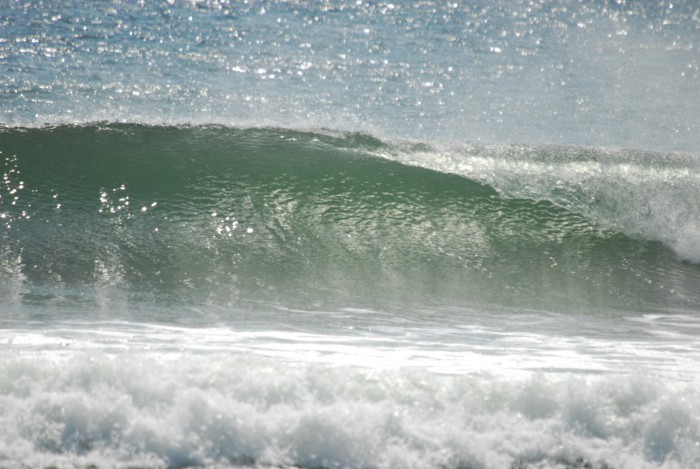 (Above) Empty Wave...how bad do you want this now?
Photo by Ed O'Connell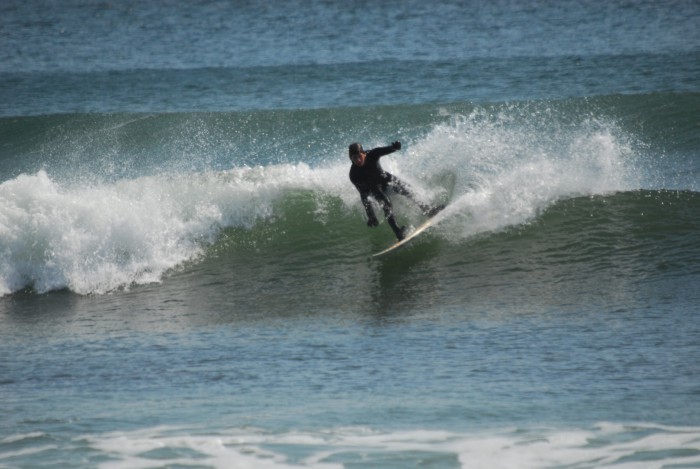 (Above) Mackey cutting back at Cementland.
Photo by Ed O'Connell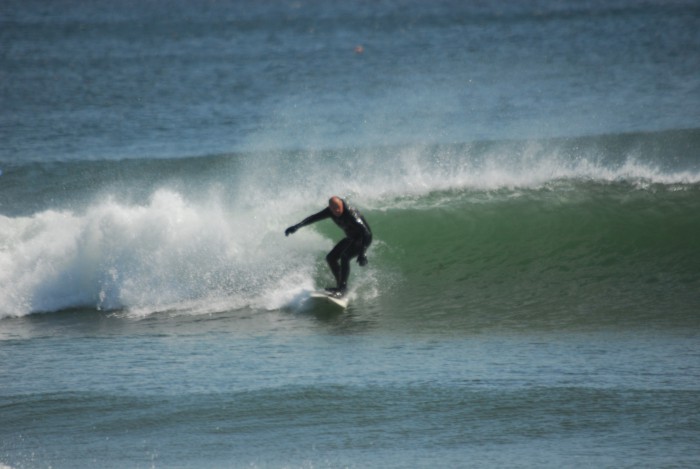 (Above) Jack Cadigan with a lip on his back, Cementland.
Photo by Ed O'Connell

(Above) Empty lefts too..wasteful waves..
Photo by Ed O'Connell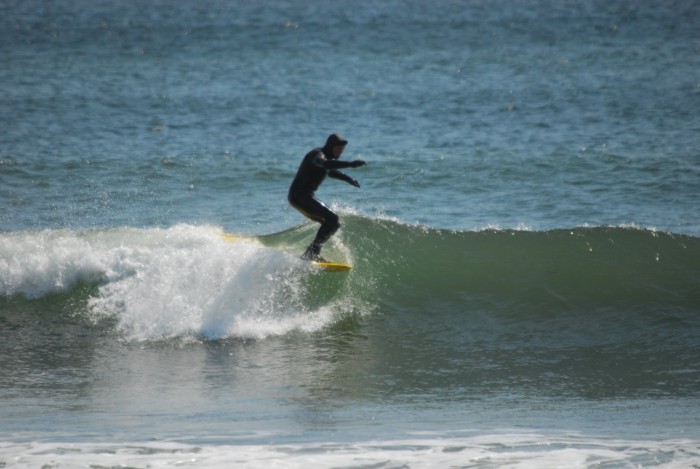 (Above) Lenny playing the warp and roll. Cementland.
Photo by Ed O'Connell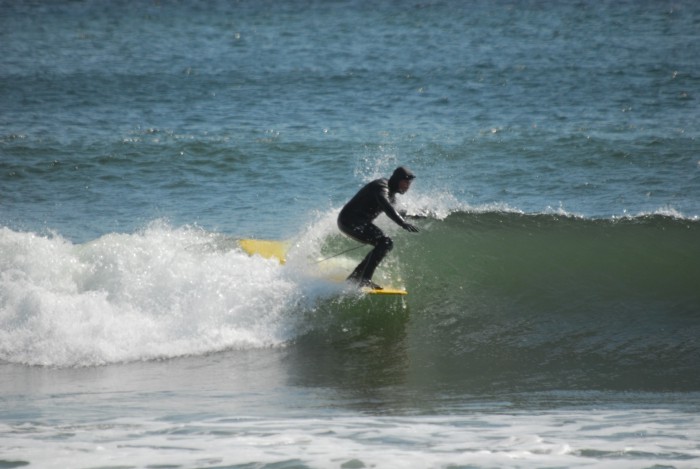 (Above) Lenny Nichols with plenty of Yellow to spare. Cementland.
Photo by Ed O'Connell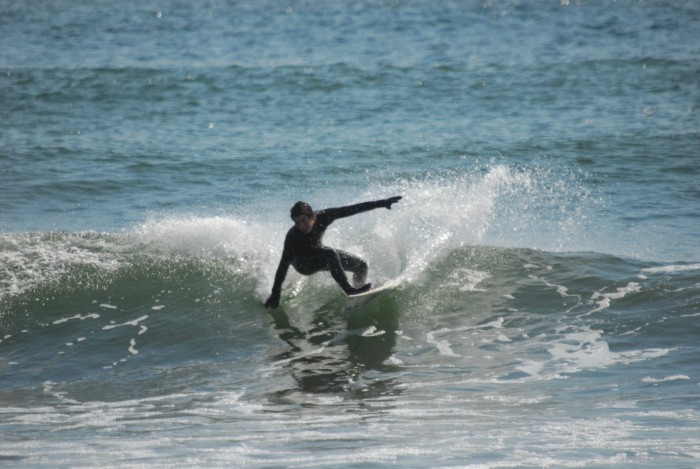 (Above) MVF wheeling back around at Cementland.
Photo by Ed O'Connell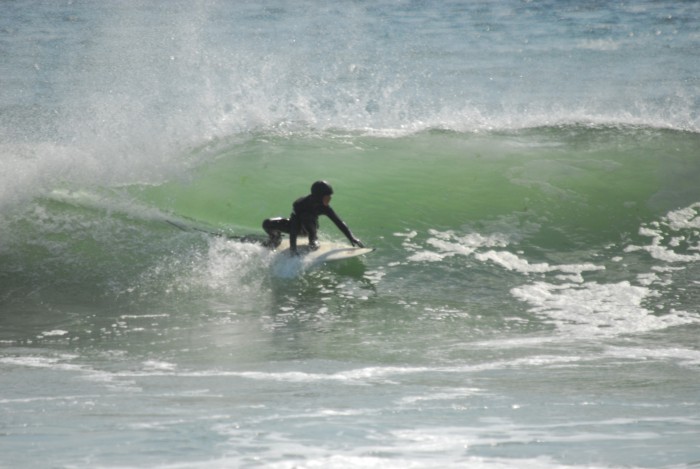 (Above) Kai Nichols grabs a rail and hangs on. #1 Cementland.
Photo by Ed O'Connell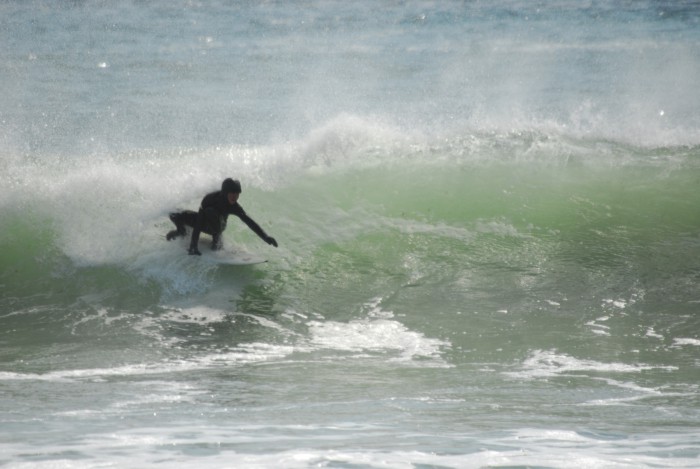 (Above) Kai Nichols feeling the pressure on his back...#2 Cementland.
Photo by Ed O'Connell

(Above) Kai Nichols #3 in a mist of madness at Cementland.
Photo by Ed O'Connell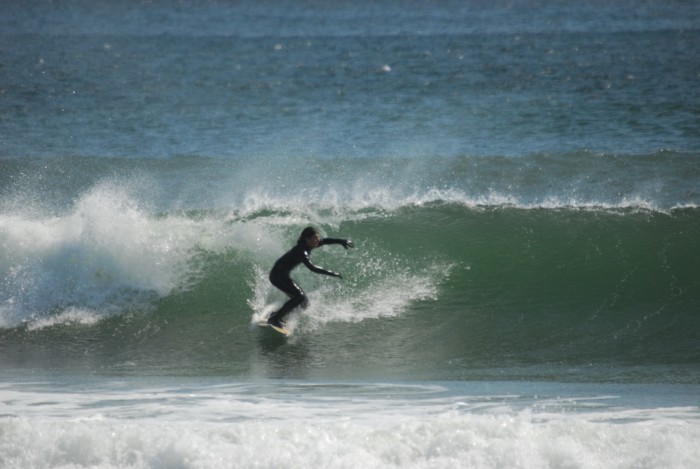 (Above) MVF having fun at the Cementland arcades.
Photo by Ed O'Connell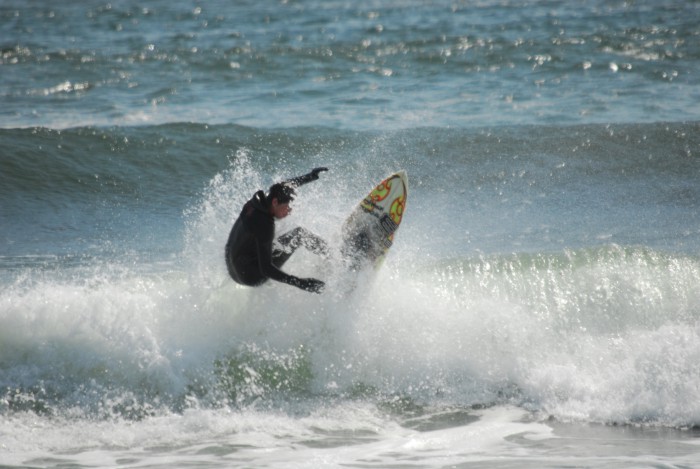 (Above) MVF out of tokens...*MVF traded this board in today. All you young Groms looking for a magic board
get down to Cinnamon Rainbows and scope it out.
Photo by Ed O'Connell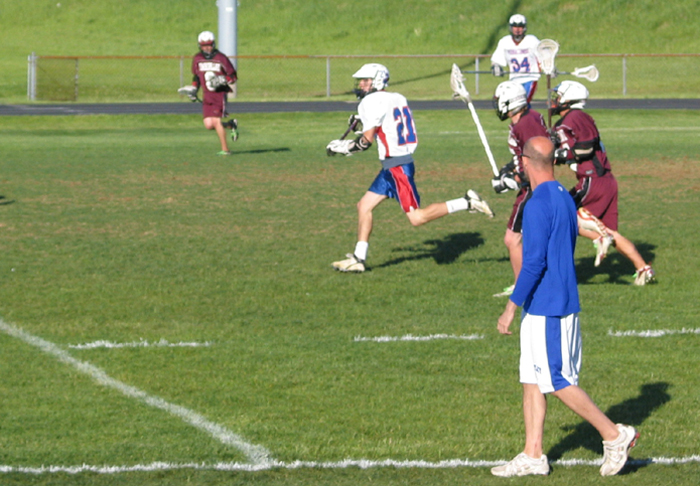 (Above) Jesse Gould LAX super freak blazing down the field with WHS LAX Coach Jon Gozzo pacing the sidelines. The WHS LAX team had a great season and made the Final Four. The first time in many years.
Photo by R. Fatello SFOD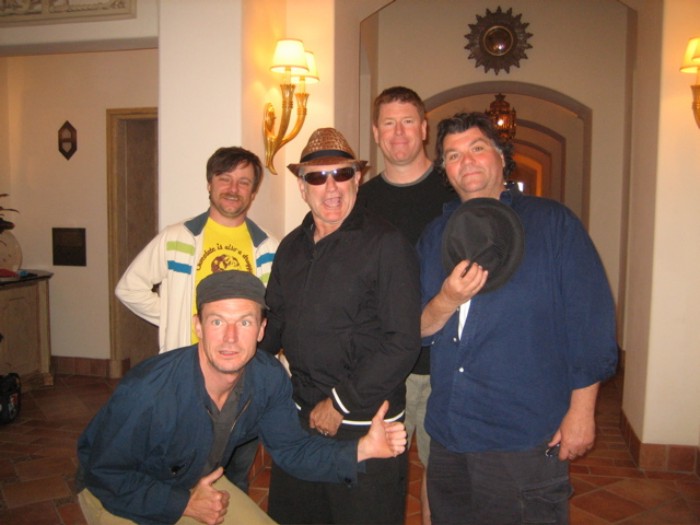 (Above) Hampton's own Jimmy Dunn and friends...look close...h-m-m-m...that's right the dude in the hat and
glasses is Mr Robin Williams. Jimmy shared the stage with him.
Photo courtsey of Jimmy Dunn

2008 Today-Winter Spring, 2008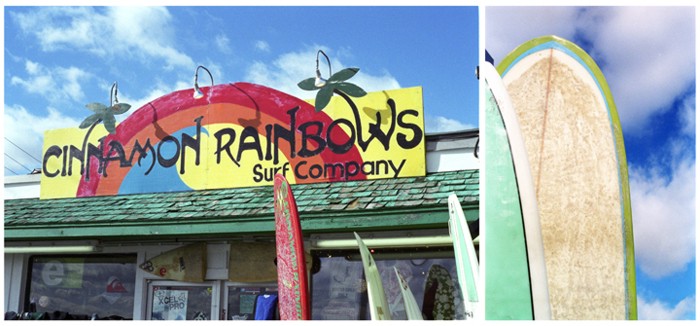 (Above) Where is this? Just kidding...the shop get's ready for Summer.
Photo by Dan Tedeschi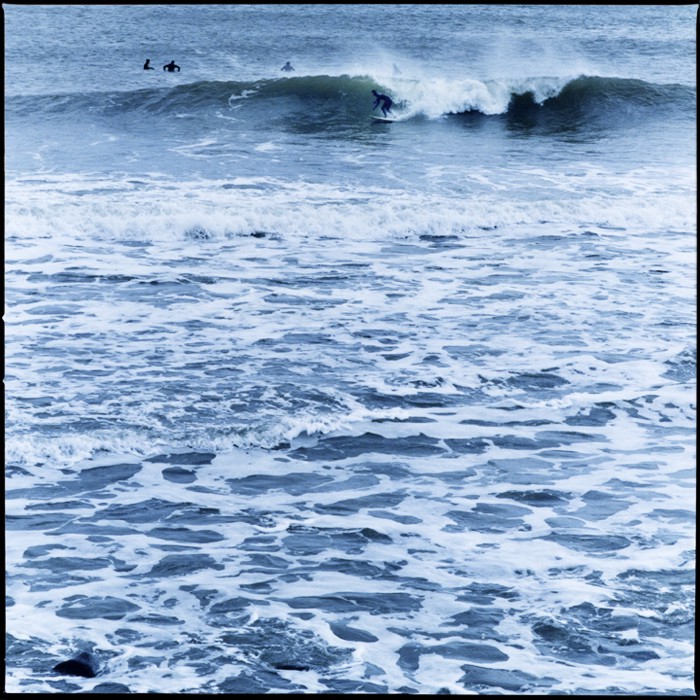 (Above) Last winter...we thought it would never end.
Photo by Dan Tedeschi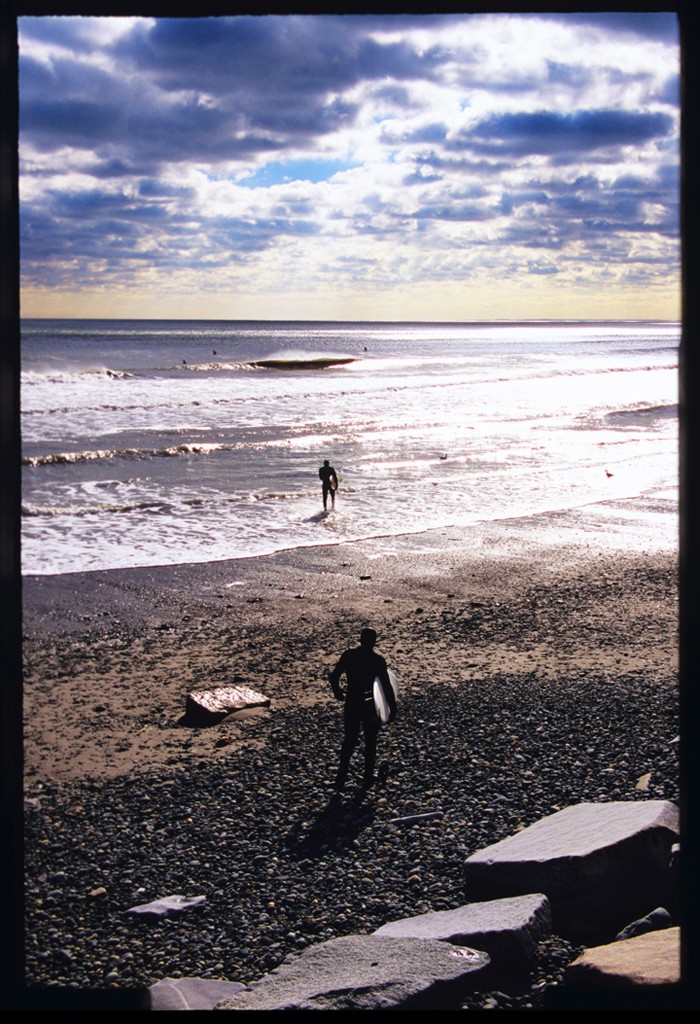 (Above) Pretty colors...though it looks cold. But who cares?
Photo by Dan Tedeschi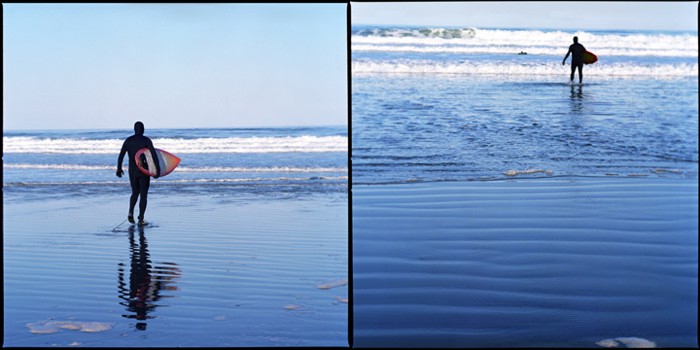 (Above) Nice images Dan...this looks so familiar to so many of us.
Photo by Dan Tedeschi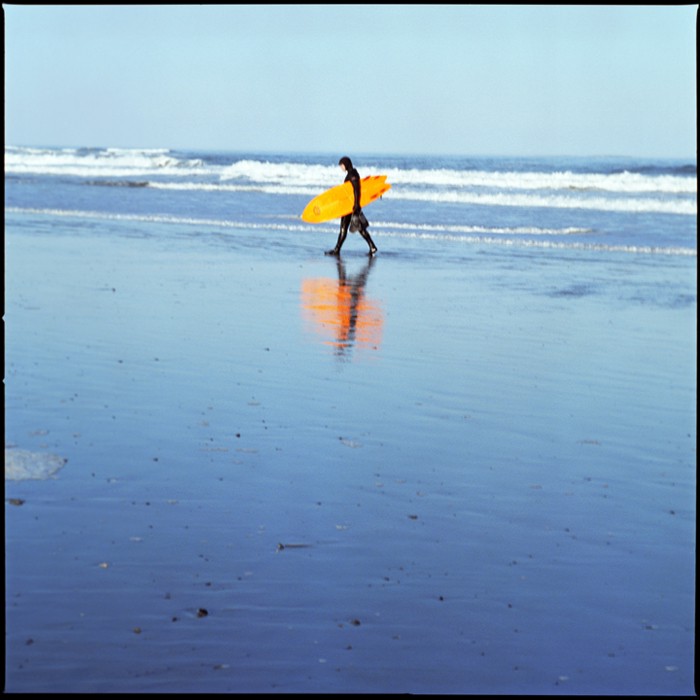 (Above) Coming and going all winter long.
Photo by Dan Tedeschi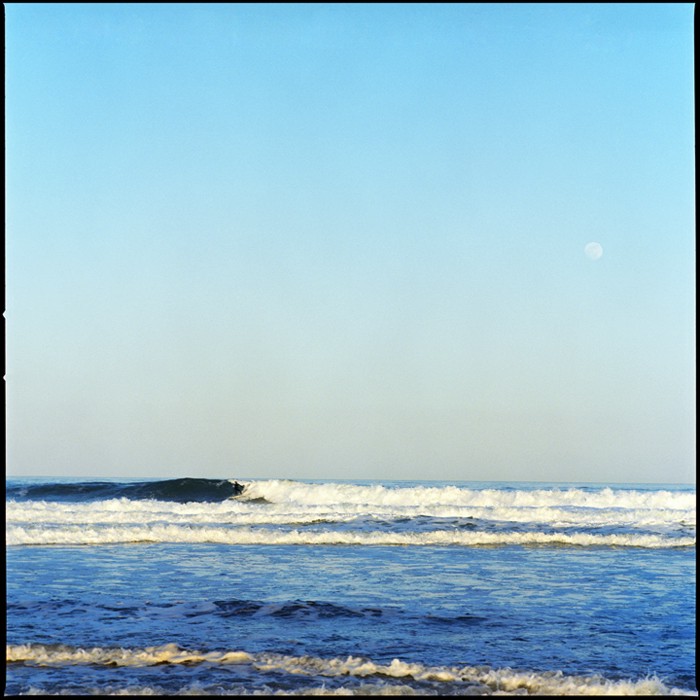 (Above) One wave, one rider, one day...2008 we are going to miss you.
Photo by Dan Tedeschi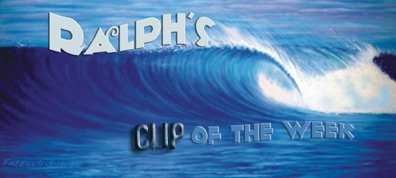 RALPH'S VIDEO CLIP OF THE WEEK.
CLICK ON THE PHOTO IMAGE BELOW FOR SHORT WINDOWS MEDIA FILE VIDEO CLIP.
VIDEO by SFOD R. Fatello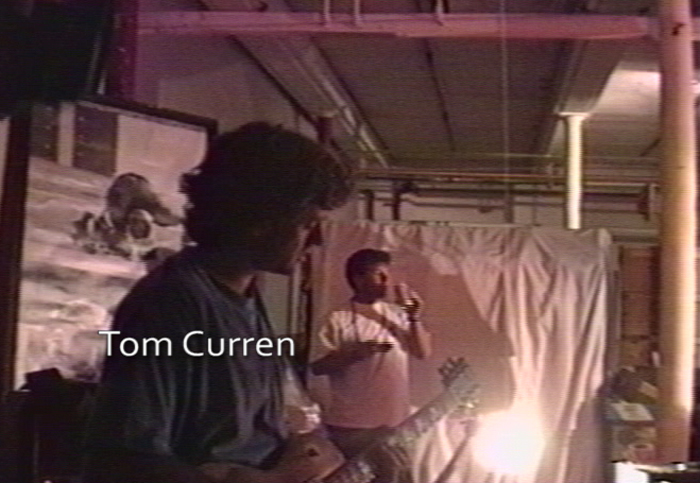 (Above) CLICK ON Video (photo) Frame Grab of Tom Curren. This was from a jam session that I got to play in.
This was in 1992 and it's from the SFOD Movie 99 to 90. Tom Curren is playing tomorrow night June 2nd Monday
at the IOKA in Exeter. They will be jamming and then showing the new flick WALKING ON WATER. I'll be there
and so should you...Tomorrow June 2nd Monday at 7:00PM...see ya there!
This is a SHORT WINDOWS MEDIA FILE VIDEO CLIP from SFOD.
Video Frame grab by R. Fatello SFOD


2008 Today- West Coast and Hawaii Spring 2008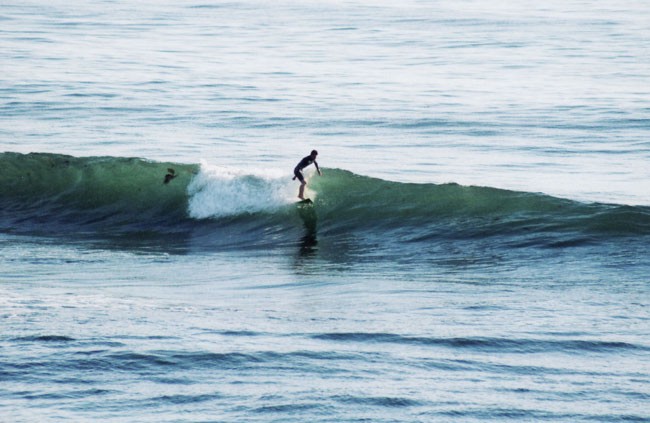 (Above) Kyle Howard still getting good days out west and his brother Corey is still shooting.
Photo by Corey Howard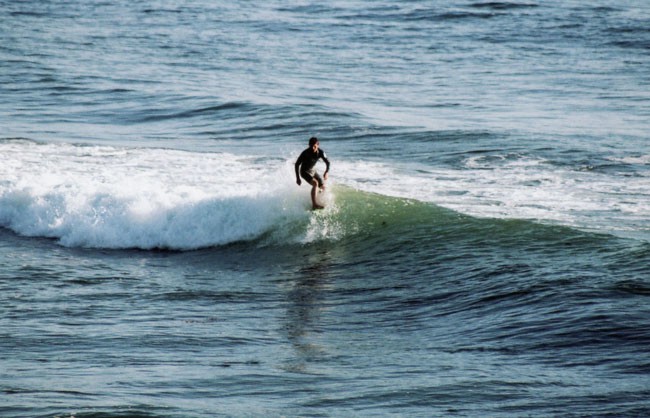 (Above) Kyle Howard playing the bounce as he works thru a section.
Photo by Corey Howard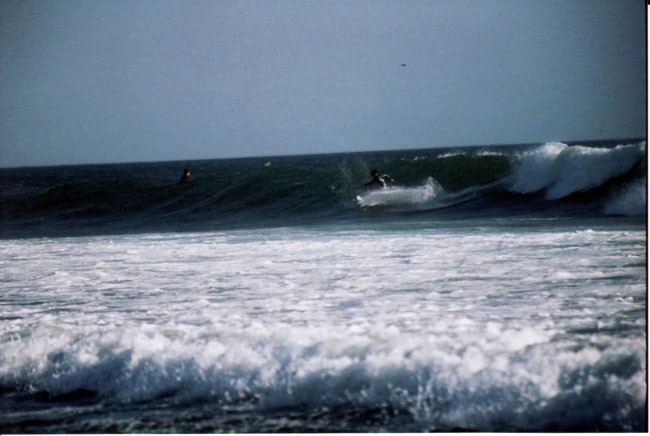 (Above) Kyle backside darkness at Trestles...oh wait, is that a secret spot? Dam, sorry guys.
Photo by Corey Howard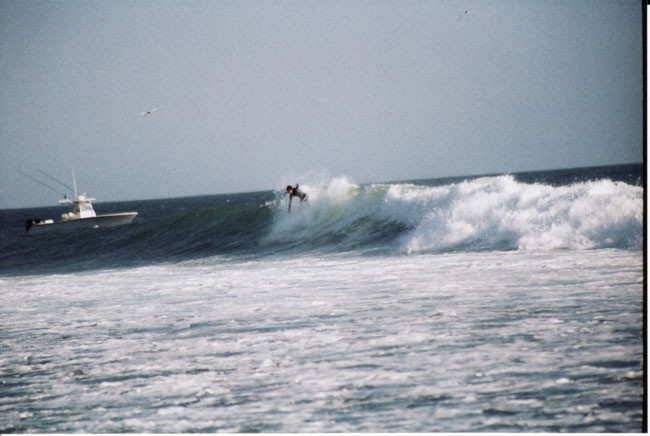 (Above) Kyle Howard working past the pleasure boats for a little pleasure of his own..
Photo by Corey Howard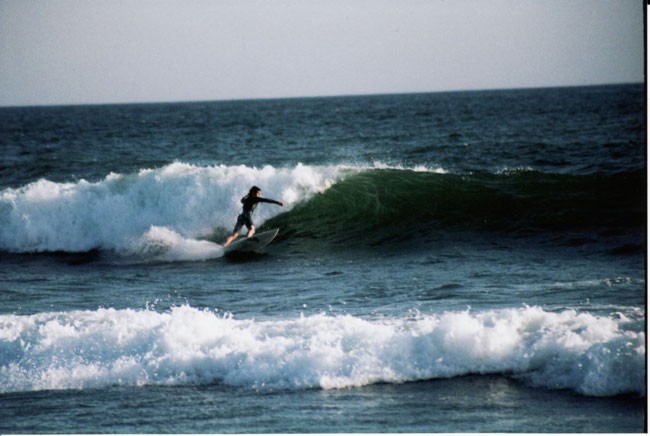 (Above) Forceful bottom turn for Mr Kyle Howard.
Photo by Corey Howard

(Above) Any real surfer knows what's coming next...Kyle Howard setting up for the jam.
Photo by Corey Howard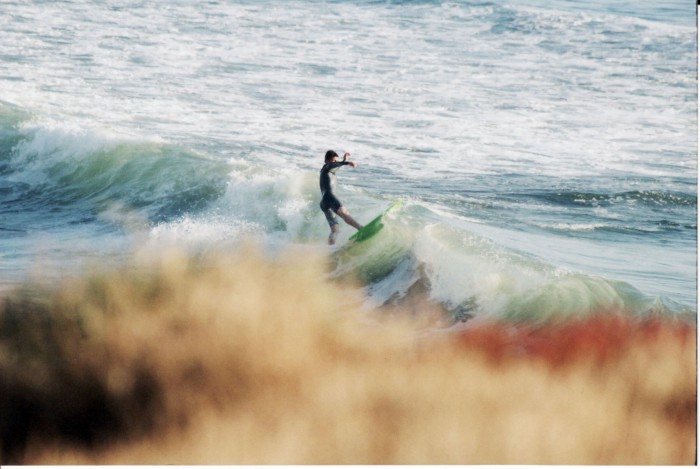 (Above) Kyle Howard bouncing around...wait, is that Uncle Robin's head in the foreground? Corey?
That Robink?...dam sure looks like him.
Photo by Corey Howard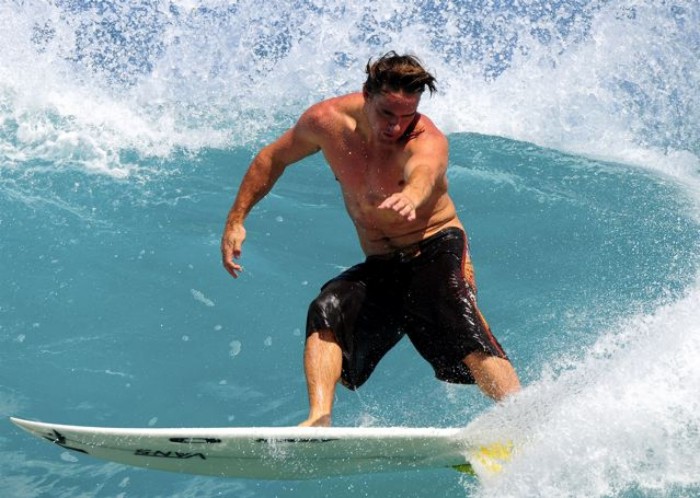 (Above) There is no such thing as a flat spell on Oahu. There's always surf somewhere. And there you will find
Bernie Baker snapping off shots like these.
Photo by Bernie Baker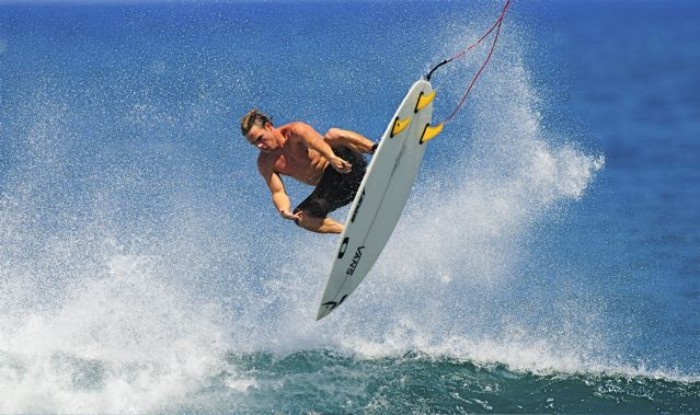 (Above) Here's something I will never do...or do intentionally.
Photo by Bernie Baker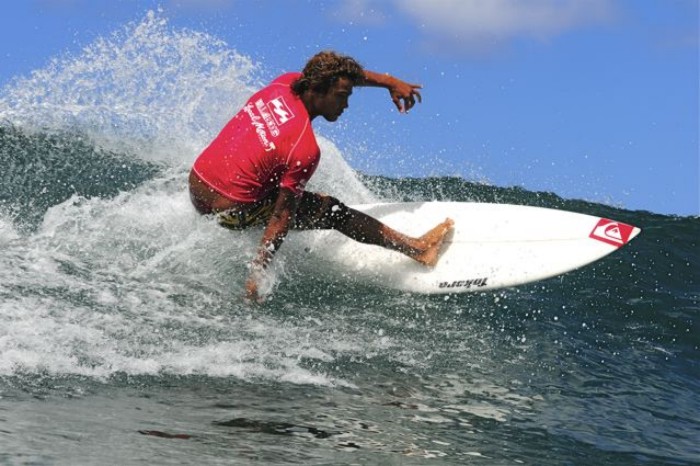 (Above) Wheeling and dealing in da Tropics!
Photo by Bernie Baker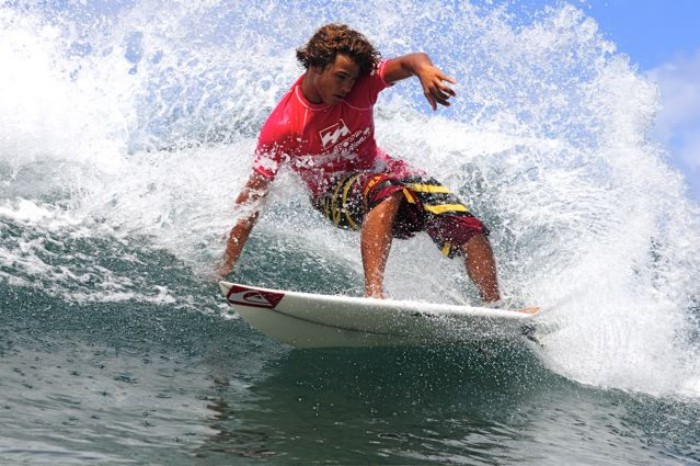 (Above) My back hurts just looking at this. Twisting in Spring conditions.
Photo by Bernie Baker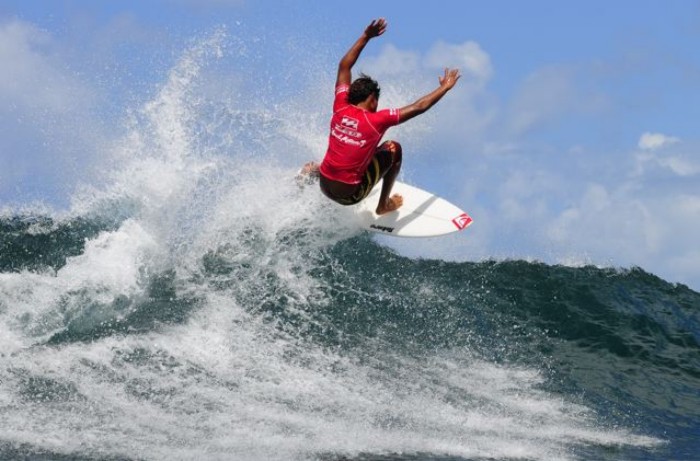 (Above) This kid's all over the place. Local Rippa flying thru the air!
Photo by Bernie Baker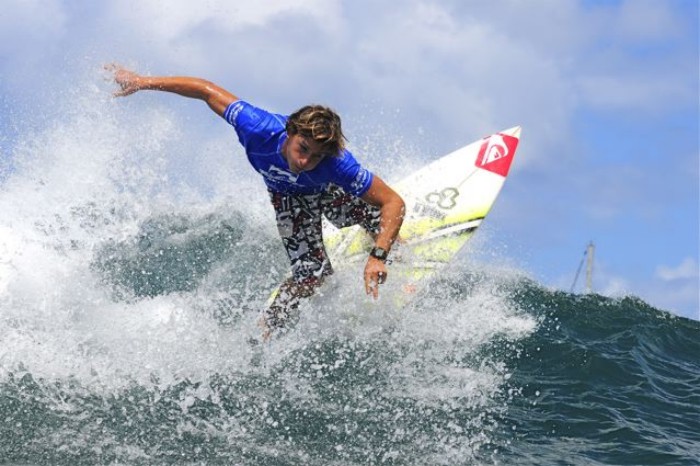 (Above) This guy looks like Casey Lockwood...but it's not. Who DA guy?
Photo by Bernie Baker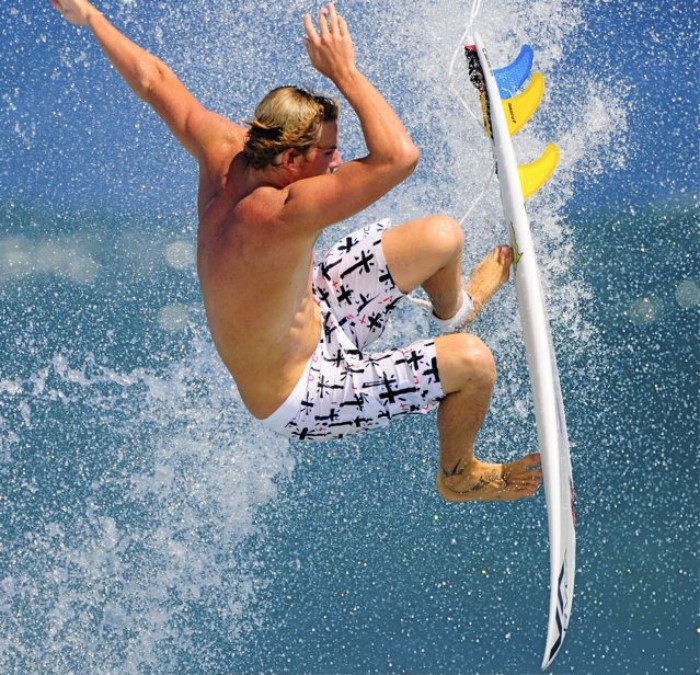 (Above) OK no way he made this...right? Casey Brown defying the odds.
Photo by Bernie Baker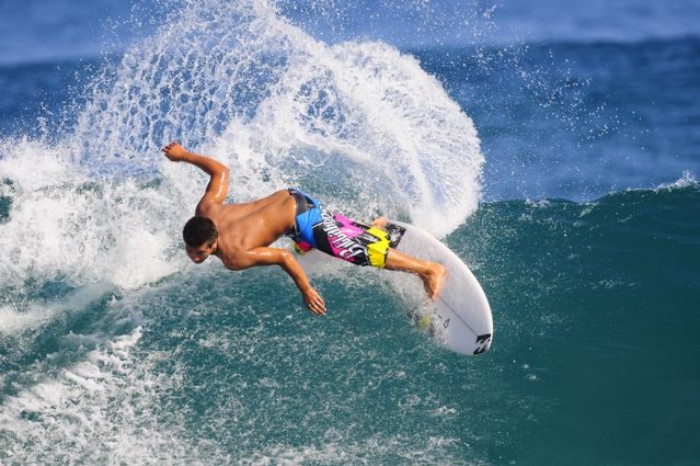 (Above) Colorful trunk twist turn...this shit's wild!
Photo by Bernie Baker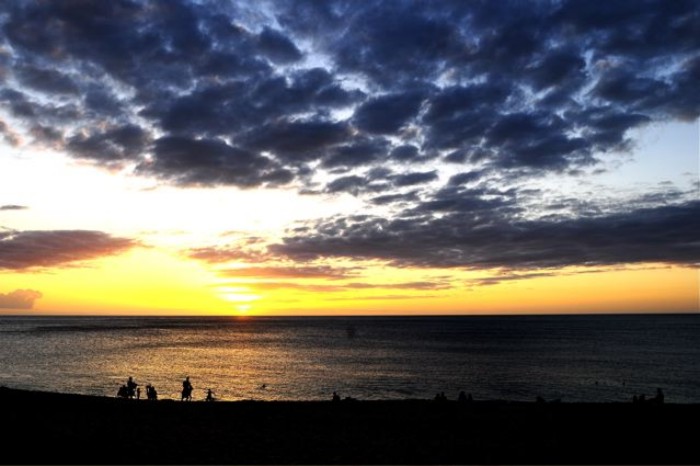 (Above) Sunset at Sunset...OK so maybe it gets small on the North Shore this time of year. But it sure is
pretty to look at. Aloha. Rest In Peace Mrs Caisey.
Photo by Bernie Baker
Today 2008 Parting Shot...Lady Bug Love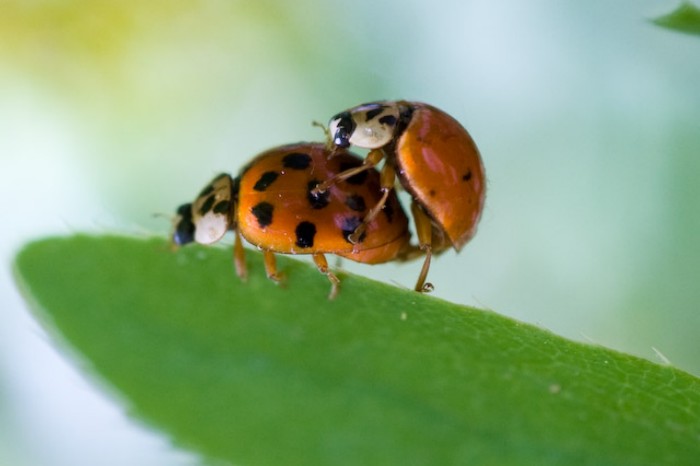 Above) John Carden sent me this pic and was all excited about it. He found these two Lady Bugs in his
backyard going at it. He snuck up on the two unsuspecting lovemaking couple and fired away. Apparently, they did not care if John was there...I just hope they have children, and they name one after John...nature at work.
Photo by John Carden