CLICK ABOVE for DAILY "Catch A Wave For Molly" BLOG

July 26th, 2010 Day One 365-60

(Pink is For Molly)
The Surf Count of Waist High Or Better might be 21 out of 23 weeks...

So I'm standing next to Robert "Wingnut" Weaver on Thursday afternoon, shooting
a few pics and shooting the breeze. He was giving a SUP clinic for Cinnamon Rainbows, and he was in between SUP riders. I had just mentioned that I would be starting my yearlong undertaking of Surfing 365 Consecutive days on Monday, when this other, older guy, pipes in about Winter Surfing being ..."A piece of Cake."

I just looked at him and said "Really..."

Even Wingnut shook his head and added "I don't know..I wouldn't call Winter Surfing around here a piece of cake." Apparently this guy, who was closer to my age than anyone else standing nearby, claimed that last winter was his "First Winter" of surfing. His first? And he's making the claim that Winter Surfing is a piece of Cake? Granted, it's a lot more accessible these days with better wetsuits and over all gear. But a piece of cake? I'm sorry, but I respectfully disagree. It is hardly a piece of cake.

In fact, I offered to call this guy every time I went out surfing this coming winter, and have him join me for a 'piece of cake session.'

He thought about it for all of two seconds, and quickly declined my offer.

Those of you who know about "real winter surfing" would hardly make such claims. It is anything but a cake walk...or a piece of cake. In fact, cake is the last thing I would use to describe winter surfing. Look, I have done this before, I know what I'm getting into. 10 years ago, I surfed every single day, for one year, here in New England. That's 365 consecutive days straight. No matter what. Every day. And I'm afraid, some days were an absolute bitch.

10 years ago I did it for Diabetes, This time, it's for cancer.

With over 13,000 readers from 51 different countries reading this weekly blog I know for a fact (and this is without knowing who you are), that Cancer has touched each and every one of your lives. In some way or form. Cancer has affected your life. And that fact alone is mind boggling. 10 years ago when I surfed for Diabetes, I found out how many people were affected by Diabetes. I already know that cancer has affected way more people than Diabetes. This is not a contest. But the numbers are staggering. I don't know a single person who has not been affected by cancer. Whether it's a loved one you lost, a friend, or you yourself have had it and you beat it. Cancer has reached every home in America and beyond.

Come Monday morning July 26, 2010 at 9AM at 10th Street at the Wall in Hampton, I will step off and start what we (the surf community and the family of Molly Rowlee, and every other family who has had to deal with cancer), a yearlong awareness and fundraiser, to help raise money for families who are suffering from the financial and emotional burden of dealing with cancer. Am I trying to find a cure for cancer? No. I am not. That is for someone with a little bit more knowledge on such facts than someone like me. I am solely trying to raise awareness and help lift the aforementioned burdens from families who are suffering through this nightmare, and keep Molly's memory alive.

Molly Rowlee is the focal point of my undertaking.

She was a sweetheart and a beautiful child who left this earth way too early. 5 years old is hardly the time to pack it in and move onto the next spiritual world. But Molly's spirit has lived on in so many children here on the Seacoast , and it is so inspiring to witness. Her Mother Meg, and dad Buck, and her little brother Kieran, are surrounded by love and support. The hole in their hearts will never be filled. We all know that. And the Rowlees know it better than anyone. But there is this overwhelming swell of faith, hope, and love, that was brought on and nurtured by Molly's passing. My small part of this healing and support is just another addition of a series of events, gatherings, and fundraiser's that will go on until, well...there is no more cancer.

I said Molly was my main focal point, but she is not the only one.

Most of you know, that I lost my mother Eva to cancer in October of 2007. My best friend Joe Somogyi passed away from cancer in 1978. And just last year, Linda Paugh, a local friend and beautiful wife to one of my lifelong friends Michael "Zap" Paugh lost her battle to this disease. But it does not end with these four lost loved ones. In fact, just this morning I was trying to figure out how many friends and relatives I knew who lost their battle with cancer. And that list is long and painful.

Bud Gould, Winnie Meehan, Wendy Rowell, Peter Gongas, My uncle Ralph, my uncle Bruno, my aunt Tootsie, my uncle Joe, my aunt Lena, my uncle Tony, my cousin Richie, my Marine buddy Bill Moar, John Bocko, my neighbor Nancy Capozzi, Lenny's Mom, my Westie Buddy Jeff Chamberlain's mom, heck even my my dog Gunny. And that's just scratching the surface. I bet if I tried hard enough I could remember more. But my point is, we all know someone.
But this is not all sad news. Because, like a lot of you, I know cancer survivors.

My very close family friend Kim Grondin is a cancer survivor. Kim has had her share of Chemo and all sorts of hospital stays and operations, and well you name it. She's had it. But, she is still here today. And her next check up is next month. And we all have a pretty good feeling that the cancer has once again been beaten back. There are other cancer survivors. Jon Gozzo is one. George Masten is another. Cancer can be beaten. However...Early detection is key.

That needs repeating. Early detection is key.

I am convinced that my mother would still be here today, if she had just spoken up when the pain started, and the lump showed up. But she was old school, and she stubbornly let the lump grow, when we could of been killing it. Instead, it killed her. Early detection and treatment will add your name to the list of survivors.

So, the spirit of Molly, and all of those we have lost, are with us all. Forever.

If you are around on Monday July 26, 2010 at 9AM, please join me, as I step off at 10th Street North Beach, Hampton, NH to start the One Year Journey.
CATCH A WAVE FOR MOLLY ...Remember...Surfing Heals All Wounds...




Now for some of my

W

eekly Global

O

bservances:


BP is freaking out. There's a semi Tropical Storm (Bonnie) bearing down on the Gulf but it looks like it's going to break up. Meanwhile, the Temporary cap is sort of holding...can this thing get any worse? I mean, it's just so freaking sad. Keep yer fingers crossed. But don't hold your breath.

Poor Lindsay Lohan has started her 14 Day jail sentence. Is it just me, or do you guys think this can only help her career? I mean think about it. This is no Mel Gibson BS, this is poor little Lindsay in jail with real prisoners...I bet she goes viral when she gets out. She will be way more popular than she was before she went in. You just watch. When she gets out, she will be one of the most sought after Rebels in the history of TV and entertainment.

OK, so our own neck of the woods became National news this week when a large JellyFish stung over 100 beach goers in Rye, New Hampshire. I'm sure you heard about it. But what you probably didn't know, is the Lifeguards were NOT to blame. The beach and park managers made the Lifeguards take a Pitchfork and drag that beast into the beach. When it broke up, that's when all the fun started. Jellyfish are capable of stinging your ass a good 48 hours after they expire. Who knew that?

The culprit was a Lion's Mane Jellyfish. And if you ever see one? Don't try and pick it up with a Pitch Fork. In fact, just let it lie. Or you'll get your ass stung.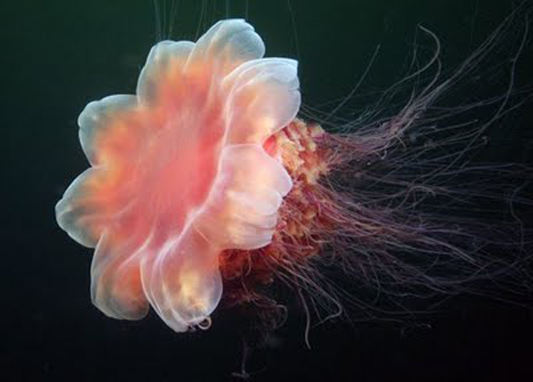 ANNOUNCEMENTS:


Happy Birthday Judy Dombrowski July 25th!
Happy Birthday Vince Shazam July 26th!
Happy Birthday Mick Jagger July 26th!!
Congrats to Newly Weds Duffy and Jen McCarthy! July 17, 2010.
There's a SURFRIDER Beach Clean-Up on Saturday July 24th at North Beach in Hampton sponsored by Vans...there should be some decent give-a-ways. Help keep the beaches clean...it's your beach too!
BIG HANDSOME DADDY performing at Weare's Common on Rte 1 in Hampton Falls, NH Thursday August 19th 6:30-7:30PM FREE Summer Concert !
Wounded Warriors Return for HIT THE BEACH III August 27th at 18th Street 9-3PM.
Thank you to ALL who commented and gave words of encouragement to my upcoming Surf Endeavor. CATCH A WAVE FOR MOLLY.
Starts at 9:00AM at 10th Street on July 26, 2010 ENDS July 26, 2011.
A Wave a day for 365 consecutive days.



(Above) The Catch a Wave For Molly daily Blog starts on July 26th, 2010.
*

Click on the

image

above to

go to the BLOG

.



CALL FOR SURF ART. The annual Ralph's Pic Of The Week Summer Surf Art Column is moved to August 15th because of the Catch a Wave For Molly Event on July 26th.
The DEADLINE is Wednesday August 11th. All Art should be in JPEG format and no bigger than 900 pixels wide. Send the art with:

A.

Title

B.

medium

C.

artist.

AUGUST 27th the Wounded Warriors Return to Hampton. HIT THE BEACH III will take place at 18th Street at the Wall on North Beach. We moved the venue down to 18th Street for wheelchair access and close proximity to the bathhouses.

*CHECK RULES AND TIPS PAGE FOR LIFEGUARD AND SAFETY TIPS
PLEASE Pick up your trash at the beaches.

CHECK OUT THE NEW/Old YESTERDAY PAGE! ALL OLD New England and
beyond Surf Pics! *NEW PICS added each week!

*Check out the NEW updated DROPPING IN ON RALPH blog Section.
ALL Of

July

is up. *This is the blog section of this website where you can write in and comment. The only downside of this blog is, you actually have to use your REAL Name. No hiding behind some fake handle and name. If you want to comment, you have to man up, and be yourself. I will post all comments, both good and bad. You
just have to be yourself.

Please Support ALL The photographers who contribute to Ralph's Pic Of The Week
every week for the last

7

years. **Think about BUYING a Photo from any of the weeks on RPOTW as a GREAT Gift Idea. A nice framed photo of your favorite Surfer!
Remember my friends...Surfing Heals All Wounds....
Pray for Surf. Pray for Peace. Surf For Fun.

Ralph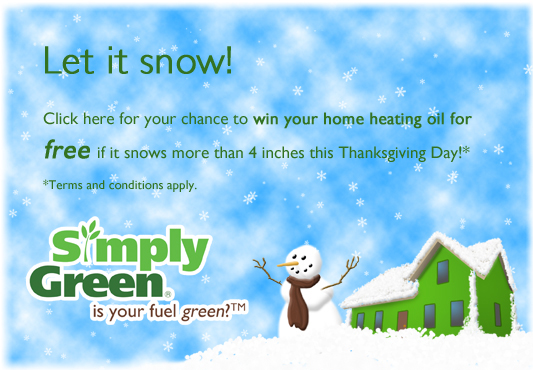 Click YESTERDAY Banner Below to see new Old Surf Pic Page

Summer of
2000
...10 years ago...The First 365
Days

(Below) This was the Summer of 2000 and it was the first time I did the 365 consecutive Days Of Surfing. This was 10 years ago. It's amazing at how many people can't believe that was 10 years ago. But it was. Trust me I would know.
Photo by Tim Cook




Today-
Saturday-July 24th, 2010
Massachusetts...

(Above) THIS JUST IN. This was shot on Saturday. The cut-off day for the week. This is proof that there was in fact waist high waves somewhere in New England. The RUN continues... Photo By Christian Del Rosario


Today-
Thursday-July 22nd, 2010
at the Wall...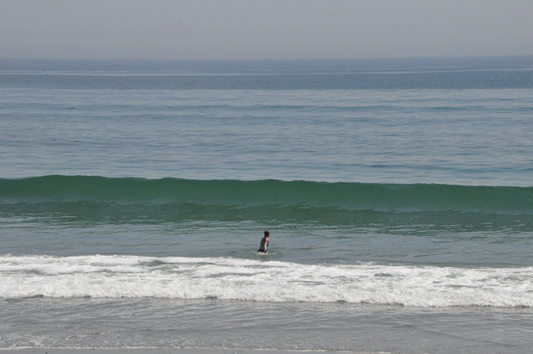 (Above) This was the day when NO ONE WAS OUT. How big would you call this? I mean, be serious. How big? Would you call it waist high? If you do, well the RUN continues, if you don't? We pull the plug. Wednesday July 21st, 2010.
Photo By RALPH *

Click on the photo above to see the Whole Gallery.






(Above) It's a mini wave. It's not even knee high. But it's cute. Don't you think?
The day after...Thursday July 22nd, 2010. Photo By RALPH
*

Click on the photo above to see the Whole Gallery.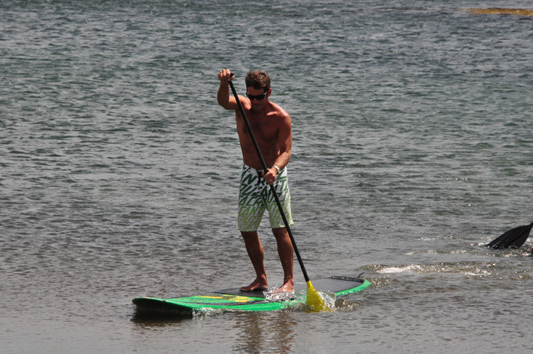 (Above) Robert "Wingnut" Weaver was in town doing SUP lessons with Cinnamon Rainbows. Wing's a good guy and he's still as stoked as ever. Thursday July 22, 2010.
Photo By RALPH *

Click on the photo above to see the Whole Gallery.




(Above) Mike Stanek and Sashi Lyford standing next to "Big Black" my new board that I will be using in 365 Day undertaking...Thanks guys it looks great!
Friday July 23rd, 2010. Photo By RALPH
*

Click on the photo above to see the Whole Gallery.
Today-
Saturday-July 24th
, 2010
Todo Bien and QWILL
The Stone Church
Today-
Sunday-July 18th
, 2010 The Phantom Strikes Again!
(Above) The Phantom crew was at it again. Their surgical strikes always score. This was no different. July 18th, 2010. Photo By The Phantom
*

Click on the photo above to see the Whole Gallery.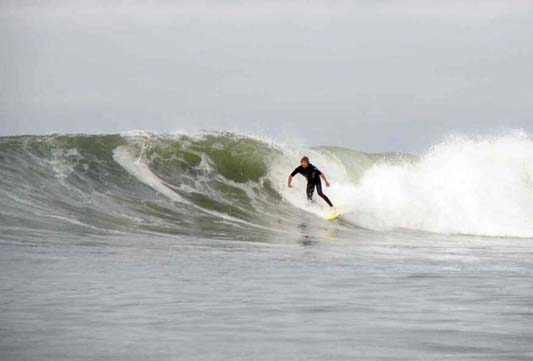 (Above) When The Phantom goes hunting...he always fills his game bag.
Sunday, July 18th, 2010. Photo By The Phantom
*

Click on the photo above to see the Whole Gallery.



Today-
-July 22nd
2010
Bernie Baker's Grom Tube Study
(Above) Imagine being 10 years old and getting a wave like this. Then imagine
having your photo taken by one of the world's best. Does life now seem unfair to
you? July 22nd, 2010. Photo By Bernie Baker
*

Click on the photo above to see the Whole Gallery.
(Above) That is so sweet looking...like some kind of summer sweet treat.
July 22nd, 2010. Photo By Bernie Baker
*

Click on the photo above to see the Whole Gallery.



Today-
Meanwhile back here on the East Coast on the same day as above...
The O'Connell Files

(Above) The Flat ocean, but the sky looks busy. Wednesday July 22, 2010
Photo By Ed O'Connell

Today-

The Last Days of Tavarua July

, 2010


Photos courtesy of Peter Stokes


(Above) This is Peter Stokes in what may very well be his last time at Tavarua.
The Fiji laws have changed opening up Tavarua Island to the masses. July -2010.
Photo By Scott Winer*

Click on the photo above to see

the Gallery



(Above) BIG WIDE OPEN Barrels at Tavarua. Take a good look. This could be one of the last empty waves at Tavarua... Photo By Scott Winer
*

Click on the photo above to see
the Gallery

CLICK ON THE PLAY BUTTON BELOW From the Last Day of my First 365 Days of Surfing every day...taken at 10th Street on July 26, 2001.
The day I finished. I hope to see everyone
on my last day one year
from July 26, 2010.





The Last Wave of 365 Consecutive Days from Ralph G. Fatello on Vimeo.

This is the video clip of my last wave after surfing 365 consecutive Days here in New England. I did it for my late father Gus. I called it..."Catch a Wave For Gus!" I started on July 26, 2000 and ended on July 26, 2001.

My late Mother Eva appears on the beach with one final hug, My late friend Ray Hackett is also there. Lots of familiar faces, and lots of very young faces as well.

I hope and pray that we are all still here one year from July 26, 2010, as I complete my second tour of 365 Consecutive Days of Surfing here in Northern New England.

"Catch A Wave For Molly" starts July 26, 2010 and Ends July 26, 2011.

Music is by Ty Tabor...

Surfing Heals All Wounds...

Ralph


This is another Dale Kobetich mind bending video enjoy.


This is the Viral video clip of the crazy "Double Rainbow Guy..." I'm sure you've seen it. It's absolutely hilarious . It's completely over the top wacky...and worth the few minutes out of your life, to watch this, if you haven't yet seen it. ..."What does this mean...?"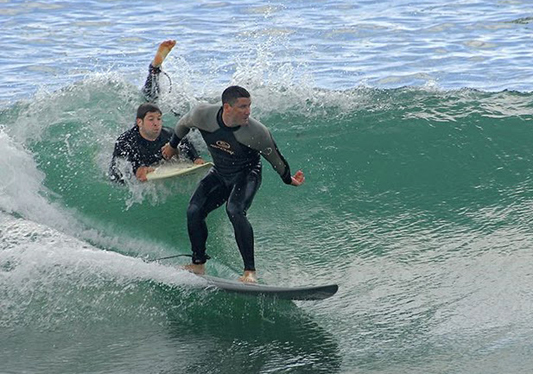 (Above) All Rise:

10th Street District Court of Surf Justice is now in session, the
Honorable Judge Ralph G. Fatello presiding. CASE #66 BLATANT DROP IN OF
THE WEEK- This case is another First...Our First Attempted BDI.
Photos by RALPH

Click on the photo above to see the Whole CRIME.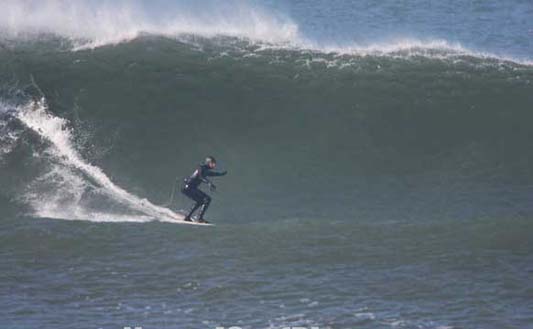 (Above) My buddy Rock from Northern Cal...this is a heavy wave.
Photo courtesy of Rock*

Click on the photo above to see

the Gallery

(Above) My buddy Phil at Trestles this week . Saturday July 24, 2010.
Photo courtesy of Phil Beauchesne*

Click on the photo above to see

the Gallery
(Above) This is Massachusetts last week...Photo by Chris Ifantes
*

Click on the photo above to see

the Gallery

(Above) More Phantom covert strikes on the Western side of the Nation.
COMING NEXT WEEK. Photo by The Phantom
(Above) You gotta love the Phantom. As wild and as gruff as he is, he does have
that soft side. COMING NEXT WEEK. Photo by The Phantom




*Click masthead above to read the original ISM story.
(Above) Put the cursor over the image above to see happens when you DROP in on someone. You become Invisible. Simply put the mouse over the photo to see the original photo and then marvel at the results of what happens when the criminal becomes invisible. *Put the cursor over the photo to see the Real image.
Photos by RALPH



Today 2010
"Quick, hand me that board!!!"




(Above) A couple of unknowns, de

al

ing with the unknown know

le

dge of surfing

.


Photo

By RALPH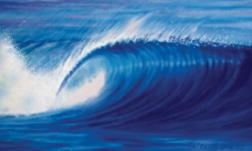 Click on Wave to return to top of page
This site designed and maintained by Adlantic copyright 2010