Saying Goodbye to another close friend.
John "JT" Taylor passed away on July 6th, 2014.
He was 60 years old and had surfed around these
parts since the late 60's.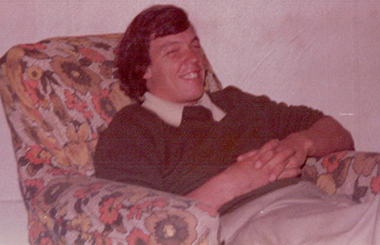 I was still having a hard time dealing with the sudden loss of local legend Ed O'Connell when I heard the news about JT. Losing two ICONS in the same week? This is unprecedented. I don't ever recall anything like this ever happening in our small surfing community.

First Ed and now "JT". Just incredible losses to our surfing community. The residue of of TS Arthur's waves and the tears of losing Ed O'Connell had not yet dried, and now this. I don't know how much more our surf community can handle.

Here's what I do know. We all need to be strong and step up when we have these paddles for these two legends. We need to show our true New England colors. As surfers and as friends, we need to do what's right. If we are truly a tribe, then we must act like one.

Thankfully I had the fortunate luck to know JT for well over 40 plus years. I don't even know where to begin. And I am not alone. There are so many local surfers who knew JT. And all of them had special relationships with him. So I can only touch upon my own experiences though, they may mirror what others know about him as well.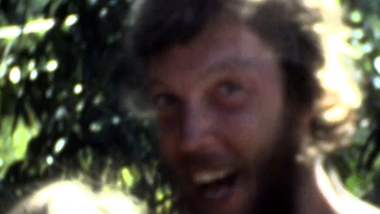 First off, it would be a safe bet to say that JT was a very funny individual. And, it would also be a safe bet to say that some of his humor was caustic and sarcastic. But once you were in and under the fold of his non stop slinging of semi hurtful barbs, you would actually get the beauty and timing of his humor. But make no mistake, he could be brutal if you were on the wrong side of his humor.

And I was. Many times. Too many times. But I was also on the good side of his warmth and generosity. And more importantly, I have witnessed his incredible surfing for all of those years. And that man could surf. And anyone who REALLY knew him, KNOWS that he was a force out at the Rocks.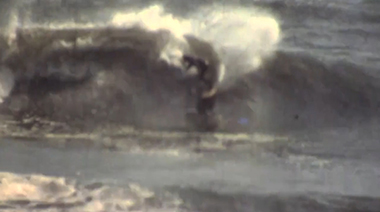 Nobody had a cutback like JT. NOBODY. He was just too big a man and he was so powerful in his turns. His bottom turns and his deep open face carves were legendary. But if there was one iconic trademark move of JT's, it would have to be his kick out. His kick-outs were done with Force and Conviction. It was such a statement to see him jam that tail for his final move. You could spot it a mile a way. I know you JT friends know what I'm talking about.

His line-up banter was all time as well. You had better have some thick skin if you were sitting out on the boil with JT during his prime. Because you were not going to get a wave if you were hedging or
just not a familiar face.

You had to earn your spot in the pecking order.

Old time surfers like Jay Hammer, Greg Smith, Jay Gould, Kevin Grondin, Steve Clark, Stan Bocko, Stan Chew, Jon Grady, Rick Evans, Bob McNeil, Allen Bigbee, Steve Magliano, Johnny Meehan, Peter Stokes, Lenny Nichols, Mike Rosa, Surfer Crow, Johnny Reynolds, Gary and Billy Ritchie, and the Keefe boys all know what I'm talking about.

And the younger kids (who are no longer young) Dave Cropper, Mike Paugh, Steve O'Hara, and the newer guys like Markey J and everyone else who came up through the ranks. You had to earn your waves. But he was fair enough about it. l know the younger crew who are now dominating out there know this. Casey Lockwood, Mikey Moran, Jesse Gould, Wes Rogers, Max Fatello, Mike Stanek, Matt Colby, Toby Parke, Kody Grondin, Perry Reynolds, and Kai Nichols just to name a few.

And trust me this is ONLY a few. I'm not gonna try and name every surfer that surfed with JT you'll just have to accept that.

Besides, this is about JT...not you. And let's not forget those who have since passed on who surfed with JT. Joe Somogyi, Jim Clifford, and Todd Ross.

My point is there are dozens maybe 100's of surfers who have surfed and hung out with JT and you all have your own experiences with him. I would ask that you talk about him to others. Let them know who he was and how he surfed. That's how memories live on. We have to share them. WE have to tell their stories.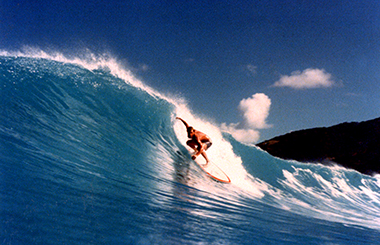 The year after Joe died, JT and I went into a tail spin. We were lost without him. We both agreed that a surf trip might help us heal. We wanted to go Troppo so JT picked out this small Island in the Caribbean called Tortola. It was one on the BVI chain of Islands. Somehow JT was tuned into the fact that there was surf there. We didn't know where we were going or where the surf was. But we got our shit together and made it happen.

January 21st, 1979 we landed in Roadtown in Tortola BVI.

The first week we slept in a tent in the jungle near a beach break. We got eaten alive by mosquitoes and sunburned pretty badly. Somehow we stumbled onto a place called Little Apple Bay and we met two surfers from California. Jeff Chamberlain and Sam George. We instantly hit it off. Mostly because those two guys couldn't believe the shit they were hearing from us. I'm sure they had some good laughs about our Northern exploits. This was during the punk rock era and I was sharing stories with them about the RAT in Boston at the time.

They were horrified at my stories. And they were amused at JT's caustic humor and massive frame and beard. They called him Bigfoot. But the kidding all stopped when they saw JT surf. They were like "Where are you guys from again? New Hampshire? Isn't that near the North Pole?" That trip was for most of us, the BEST
Surf trip of our young surfing lives.

We came back with a new lease on life. And a deep appreciation of contemporary surfing, because Sam George was at the time, the best surfer we had ever seen. He was the real deal. We got smaller boards and and a whole new attitude. I remember Sam holding my 7'8" Robert August saying "Ralph this is for like Waimea!" I was embarrassed but listened closely. But it was true. We were riding boards in the mid to late 70's that were really meant for Hawaiian surf.

We all wanted to be Gerry Lopez. Ha! We were all developing as we went along. Keep in mind, there was no Internet. No VHS tapes. Nothing. The only time we saw a surf movie was when one came through the coast each summer. Otherwise we had to look at the magazines. And we did.

And JT got better and better at the Rocks. His surfing there was legendary all through the 80's and the 90's and well in the next century. He was STILL the man out there. And he became more of a man by getting married to Abbey Weiner and then he became a father with the arrival of their beautiful daughter Brooke.

Life was good for JT. It was all laid out in front of him. He had found love and happiness, and was raising a family here on the seacoast, and still had plenty of time to surf. He did take more tropical surf trips one of which was an awakening of sorts.

JT, Jay Gould, Johnny Meehan, and Peter Stokes all went to Fiji to surf the infamous "Cloudbreak" on Tavarua Island. I heard the stories and they are legendary. Unfortunately, those guys don't think like I do. There is no documentation of the Fiji trips to share.

Suffice it say, they got huge surf during their stay. HUGE SURF.

I was so excited just hearing about it from all of them. It was another one of those surf trips that stay with you for the rest of your life. He came back from Fiji with a deep appreciation of Left Point breaks. The next time the Rocks was going off, JT put the petal to the metal and was killing it out there. Like he didn't?

I shot the many years JT surfed here. I shot and documented many of his waves and I plan on getting them all out so that his friends and family can share them.

It does not seem right, nor is it fair that he is gone from this world. His cancer was only 9 months into his life when it finally took him. Hard to believe anything could take that man down. But if I have said once, I've said a million times, there's always something out there that can jump up and bite you. The "Cancer" bit JT, and bit him hard.

We have all heard the saying: "Life is short."

Well, it can be for some. My advice to any of you who are holding grudges, or in some funk with a friend, or family member that you no longer speak to, or get along with, is to just simply say the magic words that so many people have a hard time saying.

And that is "I'm sorry if I hurt you. I do love and respect you. And our relationship is more important than our minor differences."

Rest In Peace JT. I won't ever forget you. And I will help remind everyone who reads this blog about your time here. I will tell them
how great of a surfer you were, and how wonderful of a person you truly were.

I will tell them in words. In photos. In videos. I promise I will.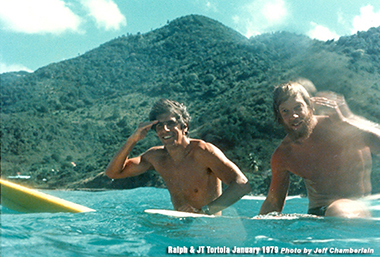 Me and JT on the trip of a lifetime. January 1979.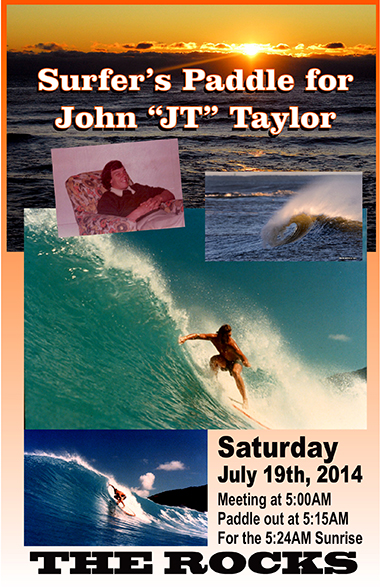 "Surfing Heals All Wounds"