January 9th, 2011
-
No Surf This Week. But The RUN continues.

The NEW Run-
9 out of 11 weeks (Waist high or better)

This was one tough week for surfing. I mean, if you were someone who...oh I don't know,
had to actually surf around here. As in, every single day. Someone...oh I don't know... like me. Well...? Man, that was a tough week. People think that the hardest days for me are the big stormy days. I'm not gonna lie. Those days are hard for sure. But I'd rather surf during a storm, than have to try and catch a wave that is under six inches. At least on stormy days,
you have waves. The smaller days? Trust me. It's not easy. I did it though. But my surfing
gave the word "groveling" a whole new look this week. Call it pathetic and kooky.

I'm just glad that there were not any photos of me surfing 3 to 4inch waves.

Someone asked me how this RUN theme works. Well, it's simple (because once again I set
the criteria). The RUN is acknowledged by having at least one day during the calendar week be at least waist high. The calendar week is from Sunday to Saturday. I know there's waves today but it does not count for last week . It does however, count for this week. We stop the RUN once there is more than a two week gap. We are on the cusp of stopping this week with our count of 9 out of 11 weeks. Except this week will count due to the fact that surf was
clearly over waist high today.

You guys getting this?

Speaking of the RUN. I do want to throw out some accolades to a few deserving publications who have been on a RUN of their own these last 20 years. Over in that right hand column, are a couple of surf publications, who are celebrating 20 years in business.

The first is: The SURFERS JOURNAL. They are in their 20th year of producing some of the
best quality photographic images on the entire planet. Soulful and artistic, TSJ stands alone in their masterful production of stunning images from all over the globe. And the writing is
on par with their beautiful photos. Congratulations to The SURFERS JOURNAL on their 20th Anniversary.

The other publication is EASTERN SURF MAGAZINE. ESM is 20 years old.

That is a truly amazing accomplishment. ESM, is in my opinion, the single most important publication for ALL East Coast Surfers. ESM is simply put, YOUR magazine. A magazine and website dedicated to the EAST CAOST. Are you kidding me? These guys put out a monthly magazine and a KILLER website of East Coast surfers and surfing unlike any other
publication anywhere. You want to talk about special?

ESM is as special as it gets. Great photos. Great writers. Freaking hilarious images and comments. And for all you single guys...those ESM girls? Hello. We have the BEST looking women in surfing right here on the East Coast. Not to mention Kelly Slater the 10 x World Champion. He's from the East Coast. Our East Coast. Your East Coast.

And ESM has been there since day one, covering it all. I love ESM.

And speaking of ESM there's a GREAT review of QWILL in the new 20th anniversary issue.
You all know who QWILL is. He's the foundation of the music in my last two movies. Hell, I've been using QWILL and Jesse Ciarmataro since he first started recording. Pick up a copy of
the ESM 20th anniversary issue and read about QWLL's latest CD release.

QWILL for those who don't know is a Surfer/musician from New England. Super talented to say the least. QWILL has been surfing for over 20 years himself. A smooth surfer with smooth vibes. And that's his music. Just so good it feels like a perfect head high day, with the sun shining bright in your face.

The RUN REDUX has other local Surfer/musicians who I also want to send a shout out to.
Todo Bien are an eclectic group of beat poets, with cool funky jams, who also surf these waters. With singer songwriter Skip Brunette leading the group. Todo Bien is a great bunch
of local surfers and musicians. TB have been slowly, but surely, making their way onto the music scene with their unique blend of cool tunes. I used three of TB's tunes in my new flick.

Kings Highway is another. I love that name Kings Highway. These guys are a jam band that have playing around these parts now for quite sometime. All the members of Kings Highway surf. Including main man Dave Cropper from Cinnamon Rainbows. There's a great tune on
the movie during the one SUP section that is really catchy. Kings Highway is a fun band to
see live too.

The other notable band is Before The Crash. This band of local rockers/surfers have a great hard hitting sound that is different from TB and KH, These guys can rock with a deep contemporary sound that really fits a lot of the footage in the movie. Mike O'Neill and Kurt have been around a long time and have developed a cool sound.

And not to take anything away from the guys I played with. But my band BHD is also featured in the movie and BHD has that Hendrix/Stevie Ray sound that has been a popular style of music that never seems to go out of style. If you like that guitar sound of both Hendrix and Stevie Ray then you will more than likely dig BHD. My other bands the Nor'easters are also
in the flick as well as the old VINNY Band.
There's also a tune by Jon Anderson a local surfer/ musician.

I tried to keep it all local surfers/musicians/photographers. And I think I did that with this
latest project. Even if the surfing is not up to par with all the major surf releases, the music alone is worth the price. You won't find Kelly Slater in my movie. But you might find yourself. You won't hear John Mayer and Stevie Ray in my movie but you will hear good local music that is as good as anything out there. And it is all original.

And really, that's what we all want. Originality.

And speaking of which. My intro to the movie is a first for me. I've been making surf movies since 1971 and I have never done what I've done in the beginning of this movie. What is it? Dude, you gotta buy it to see that. Come on now. Come on.

Congrats again to TSJ and ESM...here's hoping for another 20 years for both mags!




Now for some of my

W

eekly Global

O

bservances:



There are times in our world when I truly think we have gone mad. The shooting in Arizona yesterday was just so terrible and tragic that I don't know what to say and where to start. There is NO sound reason for any of it. And all I want to say is for those who were wounded, to get better. And for those who lost their lives to this madness, I hope and pray that God comforts the family and friends left behind. Just another terrible story that should of never happened. This is not about guns. This is about insanity.

There was another strange story this week that really needs explaining. Or at least to me.
I'm sure you heard about it. The unexplainable deaths of thousands of Blackbirds, Doves,
and starlings all over the world. How they just dropped out of the sky dead. And then the thousands of dead fish that washed up on the shores and rivers all over the Globe. Are you kidding me? What the hell is that all about? I mean, I've heard of strange shit going down,
but that's one of the weirdest by far. Is this the End? Is this the Apocalypse? Is it aliens?
Can someone explain this shit to me please? Where's Alfred Hitchcock when you need him? Birds? Fish? Oh my...

So our New England Patriots are playing the JETS. This is going to be great. If I may be so bold to say . This is what we wanted. We WANT the Jets. Am I right people? Those Feet touching, stinky, freaking New York JETS have to come here and play us. Where you lost
45-3 the last time you came to visit. HA! This is going to be a great week for Football. I can
just hear Sports Radio now...oh baby Bring it freaking on!!!!



ANNOUNCEMENTS:

THE RUN REDUX IS OUT! Pick one up in the shops or email me
and order one directly.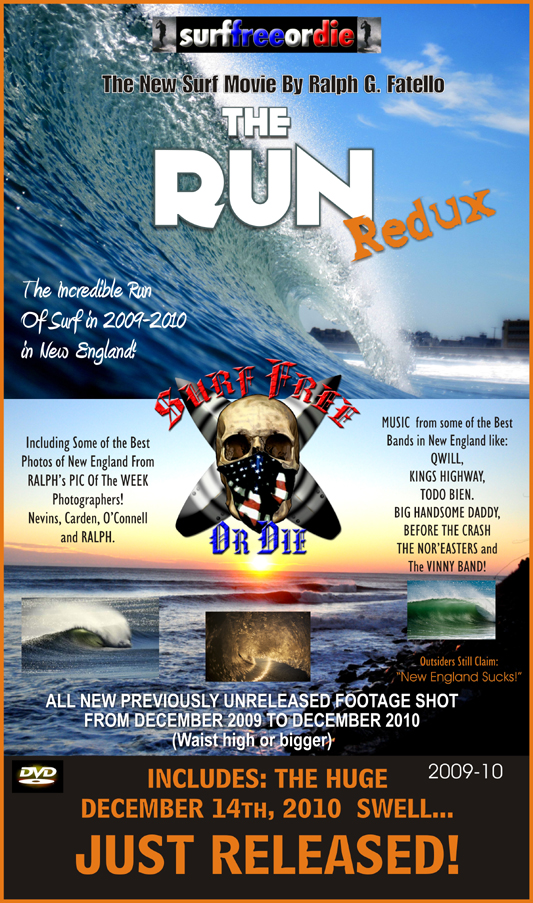 ANNOUNCEMENTS:



CONGRATS to ESM on their 20th Anniversary!
CONGRATS to the TSJ on their 20th Anniversary too!!!
Happy Birthday Aaron Buell Wednesday January 12th!
Happy Birthday Steve McIssac Saturday January 15th!
Happy Birthday Jerry, Dad, Grampy...would of been 71 today 1-9-2011
Don't forget to Check the DAILY BLOG on My CATCH A WAVE FOR MOLLY. (Click
On the Banner on this page.) Started on July 26, 2010 ENDS July 26, 2011. A Wave
a day for 365 consecutive days. Just click on the banner ads on this page.

CHECK OUT THE NEW/Old YESTERDAY PAGE! ALL OLD New England and
beyond Surf Pics! *NEW PICS added each week!

*Check out the NEW updated DROPPING IN ON RALPH blog Section.


ALL of December

will be up before the end of the week

.

The DROPPING IN ON RALPH
section will be up to DATE! And there's some great letters from you guys from all over the world. (And a few hurtful ones too). But check it out.
*This is the blog section of

t

his website where you can write in and comment. The only downside of this blog

i

s, you actually have to use your REAL Name. No hiding behind some fake handle and name. If you want to comment, you have to man up, and be yourself. I will post all comments, both good and bad. You just have to be yourself.

Please Support ALL The photographers who contribute to Ralph's Pic Of The Week every

week for the last

7

years. **Think about BUYING a Photo from any of the weeks on RPOTW
as a GREAT Gift Idea. A nice framed photo of your favorite Surfer!
Remember my friends...Surfing Heals All Wounds....
Pray for Surf. Pray for Peace. Surf For Fun.

Ralph




CLICK ABOVE for DAILY "Catch A Wave For Molly" BLOG
Click YESTERDAY Banner Below to see new Old Surf Pic Page

Yesterday
January 1985 Vince at LANI's...

(Below) Lanis was my favorite wave on Hawaii's North Shore. I loved that spot. In fact, there's a few photos or two of Lanis taken last month in the readers section this week where you can really see what I'm talking about. I remember this session. I had surfed there all day and this was late in the afternoon. I had come in and was calling it a day when my then girlfriend
Cory snapped this pic. It's the only photo I have of me at Lanis. Photo by Cory Bunton

Today-
Sunday January 9th, 2011
by Ed O'Connell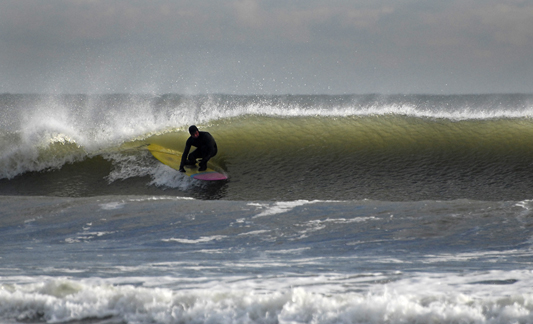 (Above) It was cold and windy. But Tim O'Shea was all over it.
Sunday January 9th, 2011.
COMING NEXT WEEK!
Photo By
Ed O'Connell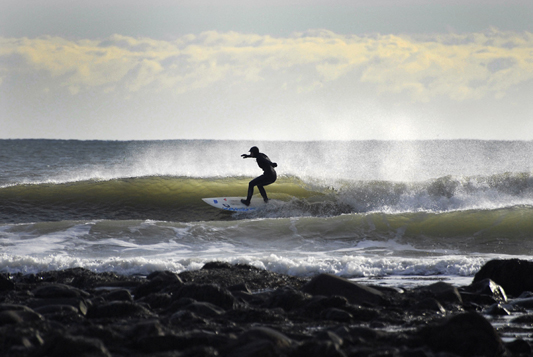 (Above) Melissa flying along on a Sunday afternoon. January 9th, 2011.

COMING NEXT WEEK!
Photo By
Ed O'Connell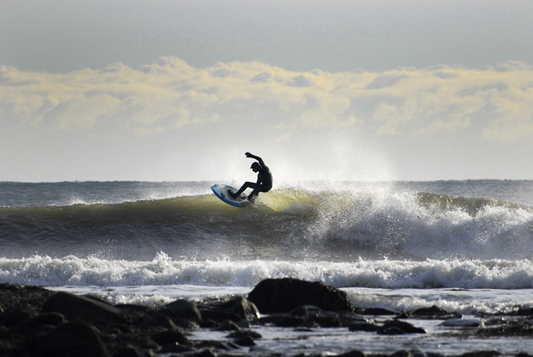 (Above) Lip bounce.
Mike Stanek
. Sunday January 9th, 2011.
COMING NEXT WEEK!

Photo By
Ed O'Connell
Today-
The SEQUENCES from last month. December - 2010

by RALPH and Ed O'Connell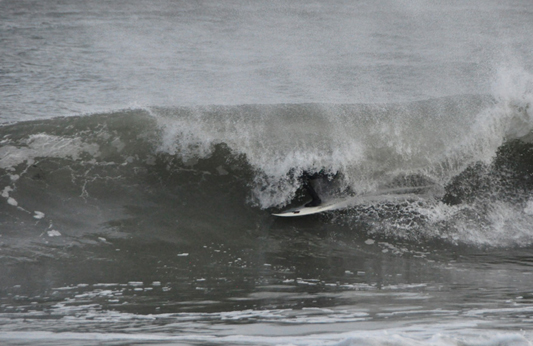 (Above) This is Mike Stanek. He
's in the barrel here. How did he get here? And more importantly did he make it out? And better still, was he alone? Oh for God sake just
click on it and find out for yourselves!
Mond
ay December 27th, 2010.
Photo By
RALPH
*
Click on the photo above to see the Whole
Sequence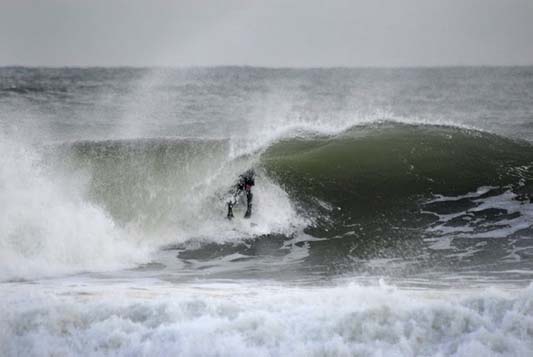 (
Above) Thi
s is Stanek's buddy Toby Parke. Same thing. Did he make it? Well...?
Find out by clicking the pic baby! Do it!
December 2
1
, 2010.
Photo By
Ed O'Connell

*
Click on the photo above to see the Whole
Sequence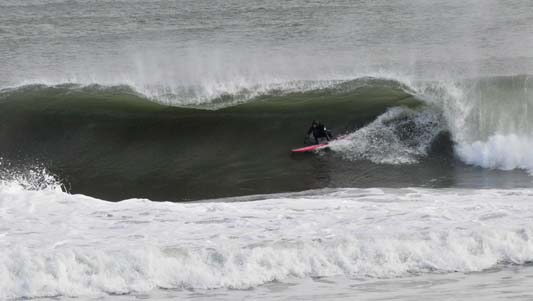 (
Above) Look
this was such a good sequence that I had to run it again. Check out Stu
on his Red Longboard to see if he made it. Oh the Glory and the Horror awaits you.

December
14
th, 2010.
Photo By
RALPH

*
Click on the photo above to see the Whole
Sequence
Today-
The Hawaiian Winter so far...BACKDOOR Shootout
January 7th, 2011
by Bernie Baker
(Above)
Pipeline is a special place. Where else on the planet can you lay in the sand
and watch waves like this? January 7, 2011.
Photo By
Bernie Baker

*
Click on the photo above to see the Whole Gallery.
(Above)
Jon Jon Florence at Backdoor Pipeline. Is this guy too old to be called Jon Jon?
I wonder. I know I'm not calling him another name, unless he says it's cool.
You go Jon Jon....January 7, 2011.
Photo By
Bernie Baker

*
Click on the photo above to see the Whole Gallery.

Click above g
ra
phic for Daily BLOG
or
to DONATE to the Fundraiser.


CLICK ON THE PLAY BUTTON
BELOW
THE NEW RUN REDUX Trailer . JUST RELEASED!
December 2009 to December 2010


The TRAILER...RUN REDUX December 24th-2010 from Ralph's Pic Of The Week on Vimeo.

OK it took me five attempts of rendering this puppy but I finally got it.
I have footage from the GREAT DECEMBER TO REMEMBER Swell.
Dec.-14 & 15th 2010 as well as all the other big swells of 2010 and let me tell you, there were a bunch.

Great local music. Great local photographers. And Great Local Surfers...I apologize for the delay...but it's here. And I did finish it before Christmas albeit the day before.

Better late than never, besides you guys that are buying this thing are surfers. Surely you can all understand the reason why I had to have that last swell in this movie.

Happy Holidays Kids! I hope you like it.

Ralph





(
Above) Lanis last month...see what I mean ab
out this spot? Oh it's such a great wave.

But the vibes are intense and so is the wave itself.
December -2010

Photo By
Charlie Daley
*
Click on the photo above to see the Whole Gallery.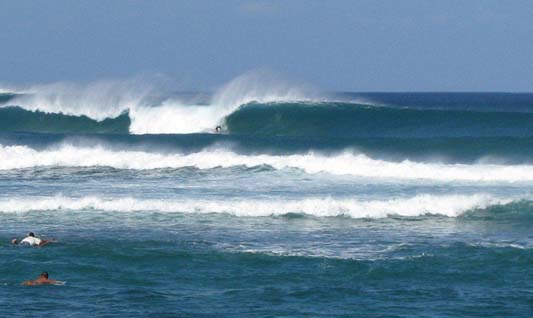 (
Above) This is a little spot called Himal
ayas. It's right across from Lanis and you will
NEVER get a wave out there unless you know someone. I almost drowned here in 1980.
December -2010
Photo By
Charlie Daley

*
Click on the photo above to see the Whole Gallery.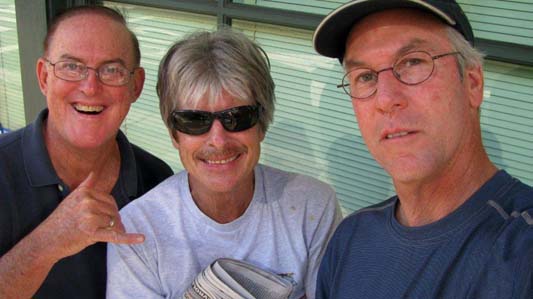 (
Above)
Jay Hammer, TK, and Charlie Daley. My three buddies from Oahu. We surfed a
lot of spots together. One spot we named after TK when he left half of his skin and back
on the reef. We called it TK's Reef. He almost died out there that year. He looked like hamburger after that wave dragged him across that dry reef.
*
Click on the photo above to see the Whole Gallery.
(
Above) My West Coast buddy Tony Szabo sent this in...not sure where it is, but
judging from this crowd, I can say with some bit of confidence..."It ain't a secret!"

December-, 2010
Photo By
Tony Szabo

*
Click on the photo above to see the Whole Gallery.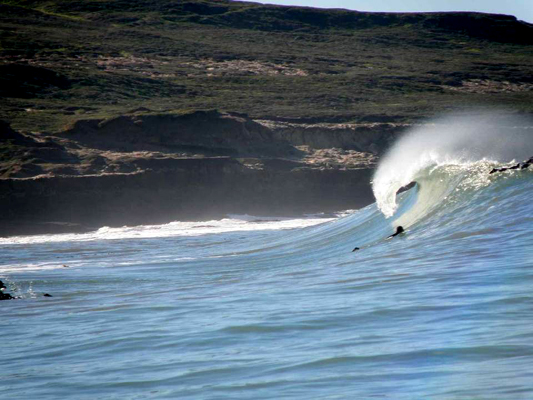 (Above) The Phantom sent these in early this morning via TOP SECRET CLASSIFIED.
COMING NEXT WEEK! Photo by The Phantom
(Above) TOP SECRET CLASSIFIED. FYI....

COMING NEXT WEEK! Photo by The Phantom
(Above) There's only ONE way to get there...that's right baby. Stealth like. TOP SECRET CLASSIFIED. .

COMING NEXT WEEK! Photo by The Phantom
(Above) Put the cursor over the images above to see happens when you DROP in on someone. You become Invisible.
Simply p
ut the mouse over the
photo
to see the
original photo and then marvel at the results of what happens when the criminal
becomes
i
nvisible.
*
Put the cursor over the photo to see the Real image.
Photos by
Ed O'Connell


Today 2011
"How to beat those CHEESE HEADS at
Lambeau Field!"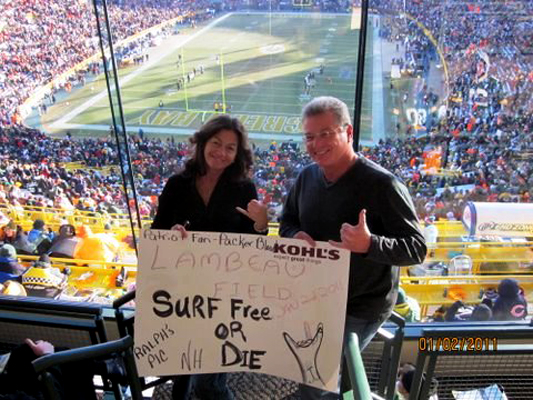 (Above)
Patty and Mark Henschke two local SURFERS from NH were at the Green Bay
Packers game last week and they sent this in! Is this classic or what? This has got to
be a first! Thanks guys1 REPRESENT!
Photo courtesy of Mark Henschke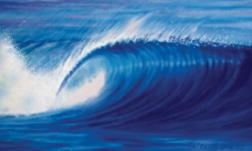 Click on Wave to return to top of page



This site designed and maintained by Adlantic copyright 2010