January 23rd, 2011
-
The RUN continues.

The NEW Run-
11 out of 13 weeks (Waist high or better)
Something happened to me the other day, that I don't believe I have ever had happen to me before. What was it you ask? Well, I actually gagged on a giant snow flake. I know it sounds absurd, but it's true. I gagged on a giant snowflake. I was with my wife Cory when it happened. She was with me as I went down to catch my daily wave. It was during snow storm number four I believe. She wanted to tag along on this day. The snow that day had changed several times throughout the day. From fluffy flakes, to sleet, to ice rain, and then finally to rain. But the flakes at the beach at that time were pretty dam big. I had just taken my board out of the Commander, and was walking towards the water.

You could barely see, the flakes were that big. They filled the air around me.

I must of had my mouth open for some damn reason, when a snow flake the size of a Monarch Butterfly went down my throat and I gagged. At first I didn't know what it was. I thought it might have been a small bird or something. When I quickly figured out what it
was, I laughed at myself. I mean you have to laugh at stuff like this. It was just another
day at the beach for me this winter.

I swear, I have seen and experienced so many different things during this year long fund raiser, that I'm glad I'm keeping a daily blog, and a hand written journal, otherwise I would forget half this stuff that happens to me. I need to document these special days.
This is a pic from that day. My wife cory shot this. You can clearly see the size of the flakes.
Those two big flakes near my arm are a good indication of what I am talking about. Thank God it melted in my throat. I suppose when I was a kid I must of tried to catch and eat snow flakes. I just don't recall choking on a snow flake before this.

Everyday I experience something new. Whether it's ice on the rocks. Or ice on the sand.
Or waves moving north to south. Or any other number of strange and natural occurrences.
I seem to experience them all. And this winter has really been something so far. With 5
storms under our belt, and a few more on the way, we have already set new records for
snow and cold. I knew that would happen. I just knew it. 10 years ago when I did this, the same thing happened. We had a terrible winter. Cold. Snowy. Ice everywhere. Just
harsh New England weather. Look, this is nothing new to any of you. We all know what
we can expect here on any given day in the winter. We all know it.

I just get to experience it firsthand. You know, up close and personal.

I knew what was coming this winter before any of you. I knew that if I committed to surfing everyday for a year again, that I would be faced with all kinds of wild winter weather. And
so far, I have been tested and retested many times over. If I recall, February has not exactly been the easiest winter months here in Northern New England. Same with March. I won't feel safe until the first week of April. And look I don't mean 'safe' as in my life is in danger. I mean 'safe' as in "home free" from the harsh storms. My life is not in danger. Hardly.

I call these nasty winter storms, minor distractions. That's all. Dealing with snow and ice is a minor distraction. Compared to what some kid with Cancer has to go through? Please. Kids dealing with Chemo, and all kinds of tubes and gadgets stuck in them. That's hard. This is minor. Same with the families of these kids. The hardships they endure is far greater than what I am dealing with. That's why you won't hear me complain. Ever. I'm doing this to raise money for these families. I'm doing this to remind everyone of the real sacrifices these families make.

And finally. I'm doing this to preserve the memory of a small child, who lived and played here on our seacoast. Molly Rowlee. Her mother Meg. Her daddy Buck. And her brother Kieran.

I'm doing it for all of them. This whole community is full of love and support for the Rowlees.

There are others too. My mother Eva. My best friend Joe Somogyi . Our Good friend Linda Paugh. And the others who have fallen to cancer. Bud, Winnie, Wendy, my cousin Richie, my aunts and uncles, and so many friends that there is not enough room to write their names. From kids to adults. Cancer has taken it's toll. And the way I look at it. If what I'm doing can save one child. Or one person, regardless of their age. Then this is all worth while. And if I can help keep the memory of Lil Molly Rowlee in our hearts and minds.

Then I will accomplish what I set out to do.

My sacrifice is minor, compared to the incredible sacrifices the families have made who
have to deal with this insidious disease. Maybe some day Cancer will be gone. Maybe some day all diseases will be gone. Maybe. But for now, we have to fight. Together. Support each other. Share with each other. Love each other. And mourn with each other.

And speaking of mourning. We have all lost an icon on this beach. Al McCarthy father to local surfers Duffy McCarthy and Tim McCarthy passed away on Friday, January 21st. Al has been a part of this beach community for as long as I can remember. His wife Jane is a sweetheart as are his other kids and grandchildren. I know I speak for all of us who knew Al, when I say that he will be sorely missed, as will his presence on this stretch of cement at North Beach. Our thoughts and prayers go out to all the McCarthys. May God Bless Allen's soul and may he rest in Peace. As for Duffy and Tim. Remember my friends, Surfing Heals All Wounds.




Now for some of my

W

eekly Global

O

bservances:



OK I'm still in mourning over last week's devastating loss to the the NY JETS. I guess I'm so thoroughly disappointed in the Patriots that I can't bring myself to listen to a single word by anyone about the team and that game. I am sick over it. And it was the first time since the infamous Giants Game in the Superbowl that I felt this way. That game last week was as bad as that. Well, that's an exaggeration. But it was the second worse loss in the team's recent history. It was so bad that I actually shut off the the radio last Monday after hearing the droning monotone voice of Bill Belichick try and explain why we lost. I did not want to hear Mr Excitement say another word. same with pretty boy Tom Brady. I did not want to hear it.

You see I have a problem with those two multi gazillionairres acting as if that was just another game. It was not. It was a semi cure for that debacle in 2007. It was one small way to ease that pain. To dislodge that bone that is stuck in my throat. That bone from the 2007 Superbowl that will not move. That will not budge. That I will carry to my grave. Now there is another bone lodged in my throat. The Jets Divisional Play-off game in 2011. Are you guys trying to kill me? Me and every other die hard Patriots fan?

For the second time in 4 years, I wanted to be like a few friends of mine who hate sports. I wanted to be like them. To not care about some team. To not care and be upset about a bunch of over paid athletes who don't give a rats ass about me. I wanted to be like them...
And then I thought about it and realized...OK, I enjoy watching sports. I enjoy being with friends and family who love sports. That it's part of our fabric and culture. Even if it means it may one day kill me. I am a die hard fan. But dammit guys. Can you freaking guys PLEASE
try and win another Play-Off game. I'd rather have you lose a regular season game at home, than a playoff game at home. Please. We get a Bye week and then a Bye Bye season?

So who do I want to win today? I don't know. I really don't. I'm lost without our team. And I don't want to hear those stupid words..."There's always next year" I wanted it this year! Damn you Patriots look what you've done to me! I've turned into one of those fans I used to laugh at. Thank you for ruining my Play-offs again...oh what the hell. Go Packers!
ANNOUNCEMENTS: THE RUN REDUX IS OUT! Pick one up in the shops or email me
and order one directly.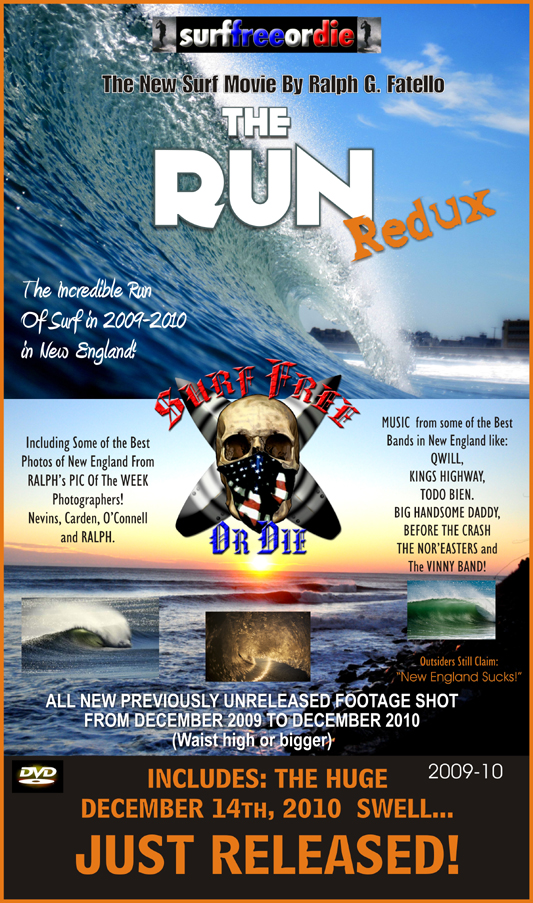 ANNOUNCEMENTS:



Rest in Peace Al McCarthy. Services for Allen McCarthy will be on Monday January 24th at
Grey's Funeral Home in Hampton, NH from 2-4PM and then from 7-to 9PM. With aFuneral
Mass on Tuesday January 25th in Rye. NH.
Rest in Peace Ruth Abruzzi (Mother to Sid "The Package" at WaterBros in RI).
Happy Birthday Kody Grondin January 25th!
Happy Birthday Kelly Ciarmataro January 28th!
Happy Birthday Erica Nardone January 28th!
Happy Birthday Teresa Paugh Quinn January 29th!
SEE JIMMY DUNN LIVE in Hampton this Coming FRIDAY Night! January 28th!
See ad in the sponsor column.

Don't forget to Check the DAILY BLOG on My CATCH A WAVE FOR MOLLY. (Click
On the Banner on this page.) Started on July 26, 2010 ENDS July 26, 2011. A Wave
a day for 365 consecutive days. Just click on the banner ads on this page.

CHECK OUT THE NEW/Old YESTERDAY PAGE! ALL OLD New England and
beyond Surf Pics! *NEW PICS added each week!

*Check out the NEW updated DROPPING IN ON RALPH blog Section.


ALL of December and January

will be up before the end of this month

.

The DROPPING IN ON RALPH section will be up to DATE as soon as I can find the time to do it. There's just som much a man can do in a single day. But I do want to update that as it is entertaining to say the least. Because

there's some great letters from you guys from all over the world. (And a few hurtful ones too). But check it out.
*This is the blog section of

t

his website where you can write in and comment. The only downside of this blog

i

s, you actually have to use your REAL Name. No hiding behind some fake handle and name. If you want to comment, you have to man up, and be yourself. I will post all comments, both good and bad. You just have to be yourself.

Please Support ALL The photographers who contribute to Ralph's Pic Of The Week every

week for the last

7

years. **Think about BUYING a Photo from any of the weeks on RPOTW
as a GREAT Gift Idea. A nice framed photo of your favorite Surfer!
Remember my friends...Surfing Heals All Wounds....
Pray for Surf. Pray for Peace. Surf For Fun.

Ralph




CLICK ABOVE for DAILY "Catch A Wave For Molly" BLOG
Click YESTERDAY Banner Below to see new Old Surf Pic Page

Yesterday
January 1985 Kevin "Doc" Grondin at Lumpy's Lefts.

(Below) Good thing I found a bunch of Thom Moore's pics of the boys from the mid-80's. I guess I never thought about these images being "Yesterday" pics at the time. I mean who did? I guess we always thought we'd be young, and wearing colorful wetsuits, and riding bright surfboards. This was shot at the left that everyone seems to gravitate too. Even now after all this time. It's still very popular. And Kevin still surfs there like he owns it. God Bless him. Photo by Thom-a-hawk

Today-
Saturday, January 22nd, 2011
by RALPH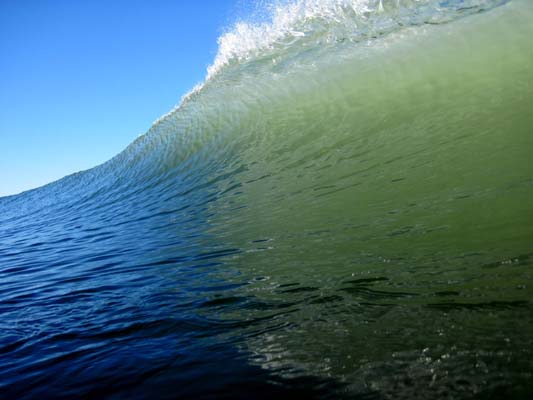 (Above)
I spent 30 minutes in the water taking water shots today. I froze my ass off doing it.
Don't ask me why. I guess I couldn't help myself. Those little waves looked so pretty to me.

S
aturd
ay January
22nd
, 2011.
Photo By
RALPH
*
Click on the photo above to see the Whole Gallery.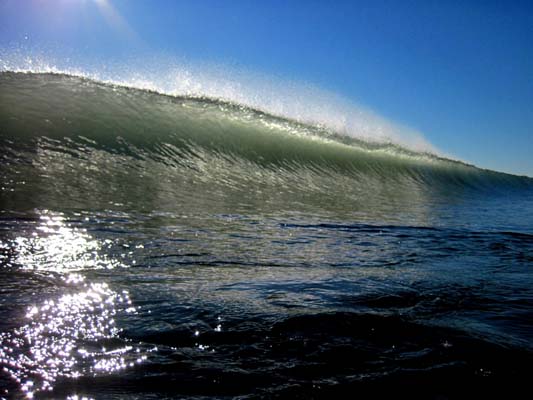 (Above)
It was only 34 degree water temps...my thumbs were numb.
S
aturd
ay January
22nd
, 2011.
Photo By
RALPH
*
Click on the photo above to see the Whole Gallery.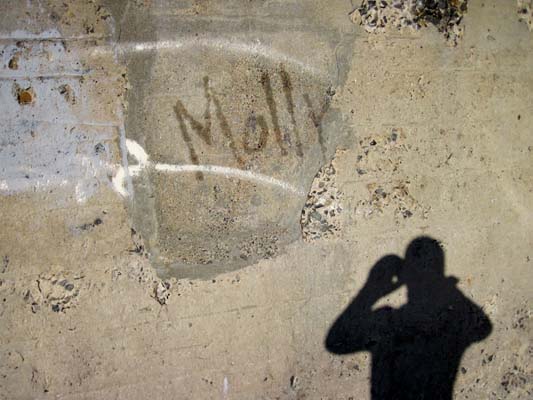 (Above) Th
is was Day 181 of my Catch a Wave For Molly.
January
22
, 2011.
Photo By
RALPH
*
Click on the photo above to see the Whole Gallery.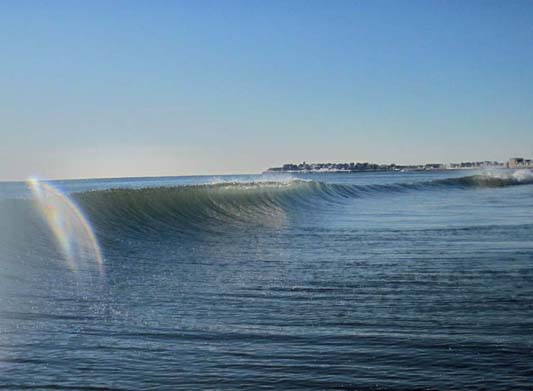 (Above) Th
e waves were so warm looking.
January
22
, 2011.
Photo By
RALPH
*
Click on the photo above to see the Whole Gallery.
Today-
Thursday, January 20th, 2011
by RALPH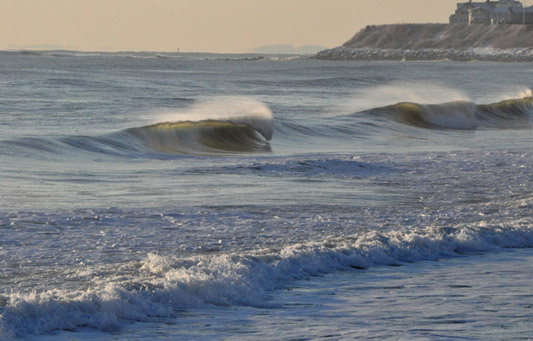 (Above) Th
e waves were perfect. But there was only two guys out. Huh?

January
2
0
, 2011. Photo By
RALPH

*
Click on the photo above to see the Whole Gallery.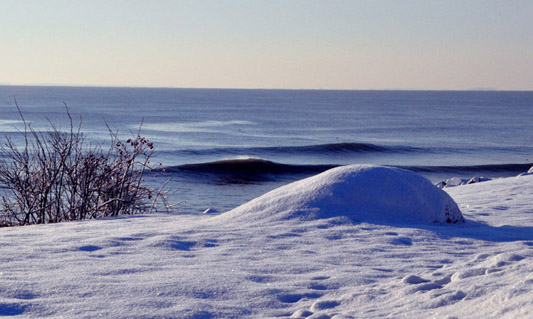 (Above) Snow mounds and sea mounds.
January
2
0
, 2011. Photo By
RALPH

*
Click on the photo above to see the Whole Gallery.
(Above) Peter Stokes, Johnny Meehan, and myself shared th
is spot for about an hour.
It was fun considering how small the surf was and how cold my feet were.

January
2
0
, 2011. Photo By
RALPH

*
Click on the photo above to see the Whole Gallery.
Today-
Wednesday January 19th, 2011
by RALPH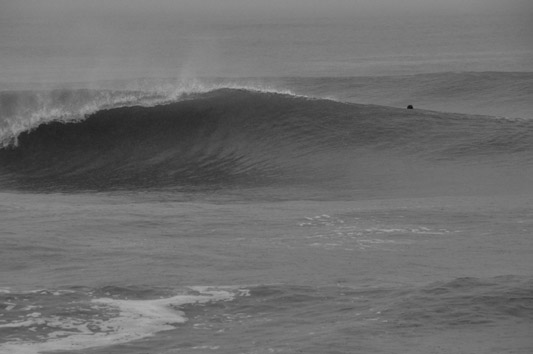 (Above)
The day before was glassy all day long. January 19, 2011.

Photo By
RALPH
*
Click on the photo above to see the Whole Gallery.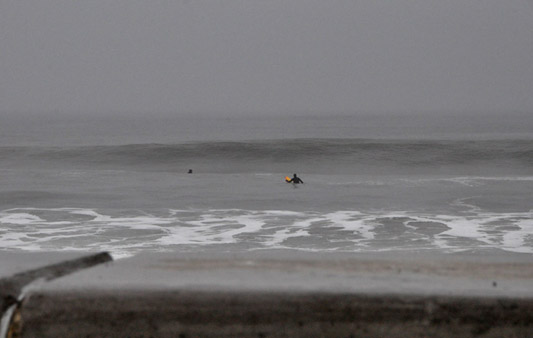 (Above)
And like the day after...there were only two guys out. January 19, 2011.

Photo By
RALPH
*
Click on the photo above to see the Whole Gallery.
Today-
In The Western Water With Ben Ginsberg- January 19, 2011

Photos by Ben Ginsberg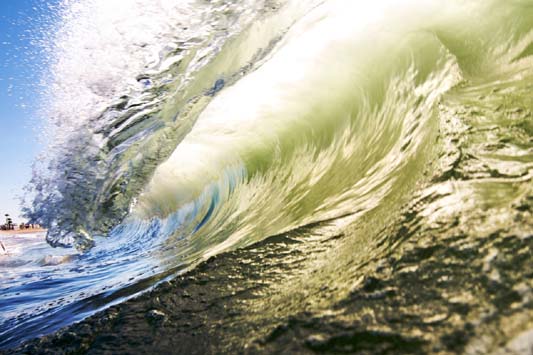 (Above)
California has a unique coast line. And Ben Ginsberg has put himself closer to the edge since he got his new water housing. January 19, 2011.

Photo By
Ben Ginsberg
*
Click on the photo above to see the Whole Gallery.

Click above g
ra
phic for Daily BLOG
or
to DONATE to the Fundraiser.


CLICK ON THE PLAY BUTTON
BELOW

THE "CATCH A WAVE FOR MOLLY" video
by Joe Carter and GITV (Get In The Van)

This video clip was done by my friend Joe Carter and my friends at GET IN THE VAN
It is a short video clip that was shot on DAY 172 of my daily undertaking. Joe did an amazing job on this piece, and it has already been seen by many on the internet. From the Facebook crew to GITV site and beyond. I could go on and on about Joe and the GITV trio of Joe Carter, Brian Nevins, and Nick LaVecchia. I love those guys.

They are part of this surf community and have a tremendous amount of talent and heart and soul as any group of individuals I have ever worked with. I am both proud and humbled by their creation. My daughter Gabby also contributed to this piece by shooting the day before.

But what Joe did with this video clip was in short; Help put surfing up onto another level. By making surfing bigger than how it is portrayed within the industry, and outside of our surf world. Dealing with cancer, and the lives of the children and families suffering through it, and using surfing as a vehicle to create awarness was no easy task.

But I think that after watching this video, you will have a different outlook on both cancer, and of surfing. That was our goal. And I think we did that.

Thank you Joe. Thank you GITV. And Thank you Buck, Meg, and Kieran. And to you Molly, who I know is watching me every day I'm out there.

Surfing Heals All Wounds...

Ralph



10 Years ago on July 26,2000, I surfed every single day for one Year here in Northern New England. That's 365 Consecutive Days without missing a single Day. Winter, Spring, Summer and Fall. I did it in memory of my late father Gus. My Dad turned me onto surfing. I raised $33,000 for the ADA (AMerican Diabetes Association).
I called it "Catcha Wave For Gus!"

That was 10 years ago last summer. This past July 26, 2010... Exactly 10 years ago to the day... I'm doing it again. This time for Cancer. And more specifically for Lil Miss Molly Rowlee. I'm calling it... "Catch a Wave For Molly!" I'm letting you know for several reasons. First, I need your support. I need to know that the surf community (world wide) is backing me. Second, we all know someone who has either lost a battle to cancer, or is currently fighting cancer, or is a cancer survivor now.

My Mother Eva passed away from cancer in 2007. My best friend Joe Somogyi, lost his battle to cancer in 1978. Our good friend Linda Paugh lost her fight last December 6, 2009. the list goes on and on... In short, cancer has touched all of us all. There will be more info as the year grinds on. 10 years ago, I did it for Gus...I'm doing it again for Molly and everyone else who's dealing with cancer.

"Surfing Heals All Wounds." - Ralph Fatello
ralphspic.com
mollyrowlee.org



THE RUN REDUX RALPH INTRO Trailer JUST RELEASED!



For those of you who have seen my movies before, you know, that I am notorious
for these quirky Intros...well, the RUN Redux is no different.

Though this is a first. Using my young GSP pup Cpl. Patch and my guitar. Oh yea this intro is unique to say the least. It's also serious in tone. I bring up the "Catch A Wave For Molly" fundraiser I'm doing. And that my friends is serious business.

The movie itself is chock full of surf action by local surfers, and local photographers, as well as local musicians. It's along the lines as the original RUN that came out last year by keeping it local.

The RUN Redux is available at your local Surf Shop or by emailing me at: ralph@adlantic.com.

Hope you all dig the flick. And May The Run Be With You.

Ralph

THE NEW RUN REDUX Trailer . JUST RELEASED!
December 2009 to December 2010



The TRAILER...RUN REDUX December 24th-2010 from Ralph's Pic Of The Week on Vimeo.

OK it took me five attempts of rendering this puppy but I finally got it.
I have footage from the GREAT DECEMBER TO REMEMBER Swell.
Dec.-14 & 15th 2010 as well as all the other big swells of 2010 and let me tell you, there were a bunch.

Great local music. Great local photographers. And Great Local Surfers...I apologize for the delay...but it's here. And I did finish it before Christmas albeit the day before.

Better late than never, besides you guys that are buying this thing are surfers. Surely you can all understand the reason why I had to have that last swell in this movie.

Happy Holidays Kids! I hope you like it.

Ralph





(
Above) Steve Dillon loves Trestles. And his passion for this spot has never been more
evident than this lastest batch of Trestles pics.
January 2011

Photo By
Steve Dillon
*
Click on the photo above to see the Whole Gallery.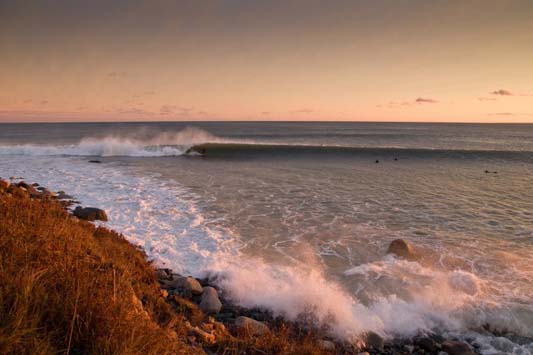 (
Above)
Up North of Northern New England...you know where...
January 2011
Photo Via
The Internet
*
Click on the photo above to see the Whole Gallery.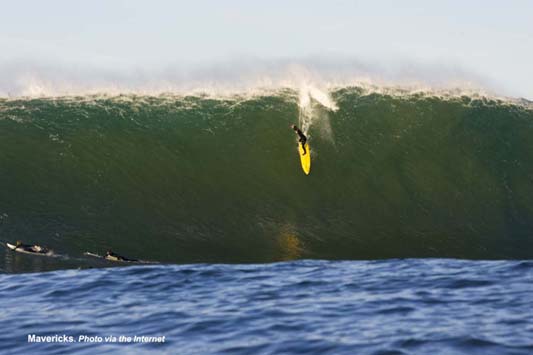 (Above) We sent a crack crew to cover the new MAVs swell. Look for the whole story
next week.

COMING NEXT WEEK! Photo via The Internet.
(Above) Biggest MAVs swell ever? Look for the whole story next week.
COMING NEXT WEEK! Photo via The Internet.
(Above) Put the cursor over the images above to see happens when you DROP in on someone. You become Invisible.
Simply p
ut the mouse over the
photo
to see the
original photo and then marvel at the results of what happens when the criminal
becomes
i
nvisible.
*
Put the cursor over the photo to see the Real image.
Photos by
Ed O'Connell


Today 2011
"I hope Ed is not shooting this..."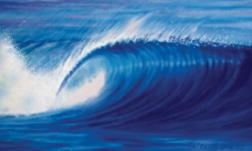 Click on Wave to return to top of page



This site designed and maintained by Adlantic copyright 2010