Another Snow Storm, and another Snowy Owl Pic.
I'm writing this blog on Saturday night. It has been snowing all day. For some reason I missed the weather last night and today, and quite frankly, this little storm caught up to me. It looks like it is starting to pile up. And I'm really not in the mood for more snow blowing. I mean I just got used to the THAW.

This is not right. Yes it is Ralph. It's January. It snows in January.

OK raise your hand if you have not seen a Snowy Owl yet? Really that many huh? I find it hard to believe, seeing how there are a million photos of the multiple Snowys seen all over the seacoast. They seem to be everywhere.

The photos are popping up all over the social media scene. And most of them are really good. But I must say, this particular photo (below) is the best of the bunch.

Ed O'Connell shot this photo somewhere in Rye, NH.

It is in my honest opinion, the best one I've seen so far. It's really a magnificent bird to see in person. And if you have not seen one yet, it's only a matter of time. Seriously. Open your eyes and look.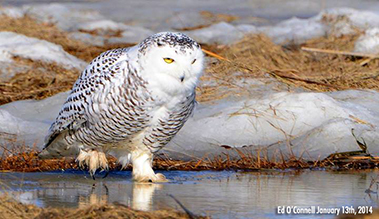 I think once the whole Snowy Owl craze dies down, we should have
a gallery of all the Snowy owl pics from the seacoast and call it
"The Best Of Snowy." Why not. There are so many pics of the white bird, we might as well share them with the world. But right now, this is the best pic. Thank Ed O'Connell.

OK, so later Sunday afternoon, early evening, we should all know, if our New England Patriots are headed for the Superbowl. I am not for one predicting scores. I'll leave that to the Vegas guys, I of course want the Patriots to win. But I won't be surprised if they don't.

They have lost so many key players this year ,it's a miracle that they made it this far. But I'm not counting them out.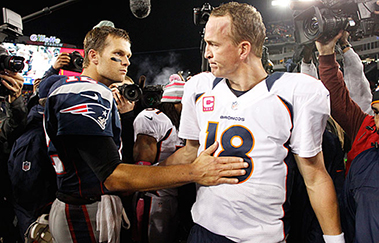 I'm hoping that this photo above is a repeat after Sunday's game.

The Brady vs Manning hype is in fifth gear. The bookies are having
a field day, as well as all the talking heads on sports TV and radio. Not to mention all the arm chair, Monday morning quarter backs.

In fact, I think they are the worse of all. It seems that everyone has an opinion on who is going to win and why. But me? I'll hold my thoughts and predictions for now.

Though I do tend to call plays throughout the games, and more times than not, I am right. Not saying I'm some sports genius .

Hardly. I'm an idiot when it comes to "X" and "O"s. But I do seem to have a knack for calling the right play at the right time. Just ask my texting buddies. Barbara, Joe, Tony, and my brother Johnny.

Call it a gut feeling. Or call it something else.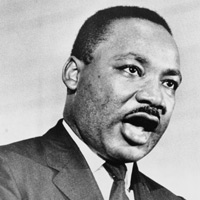 Remembering Martin Luther King. Monday January 20th, 2014.

"Peace and Freedom heals all wounds!"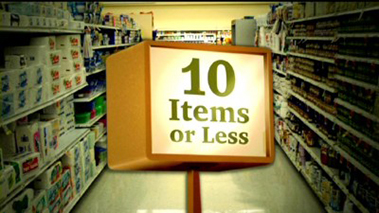 Are you like me? Do you find yourself counting the items in shopping carts from other shoppers that are in the 10 items or less line? I can't help myself. If they are one or two over, I turn a blind eye. But if they are clearly abusing the easy out lane? I'm sorry. I'm saying something.

I won't cause a scene, but I will count "out loud" the number of items in their cart while motioning towards the sign. I mean come on. I bought only a few items to get in and out quick enough. I don't need to get hung up because someone is trying to slip under the radar. Come on. Be truthful.

Now for Some Of My Weekly Global Observances
The BIG news coming out of out the movie theaters this last week is, LONE SURVIVOR is raking in the big bucks. I'm sure the Hollywood elite are not happy about that. To bad too. This movie is a must see for everyone of the appropriate age.

Seriously. Go and see it. You might have second thoughts about what a "bad day" is really all about. Based on the True Story of Marcus Luttrell and the SEAL Team that fought and died during Operation Red Wing June 28th, 2005. One of the SEALS CPO Dan Healy is from Exeter, NH. Danny is on the monument in front of the American Legion (next to Flatbread)
in Hampton, NH . Some of the SEALS that died were Surfers.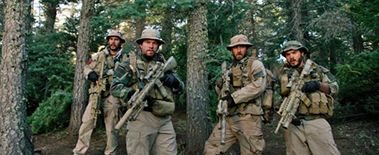 LONE SURVIVOR is playing at a theater near you. SEE IT.

And now for my weekly humiliation of Khalid Sheik Muhummed (KSM) the mastermind behind 9-11. This week KSM is seen with A-Rod as the once rich and famous baseball player for the Yankees falls from grace. I guess it's true. Misery does love company.

So once again, let's all take a minute, and enjoy the weekly humiliation of the mastermind terrorist who killed 3,000 innocent civilians on September 11th, 2001.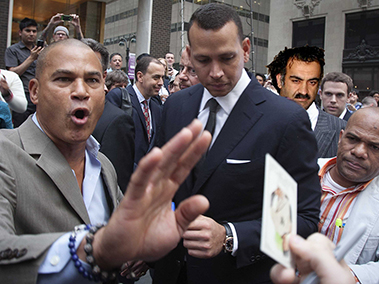 * Note to self. Must pick up a case of Steroid cream at Home Depot this week.

ANNOUNCEMENTS:
HAPPY BIRTHDAY Betsy Rowlee Brewer January 18th, 2014!
HAPPY BIRTHDAY Debra White January 18th, 2014!
HAPPY BIRTHDAY Erik Zak January 18th, 2014!
HAPPY MLK Day January 20th, 2014!
HAPPY BIRTHDAY Jonathan Wong January 22, 2014!
HAPPY BIRTHDAY Meighan Rowlee January 22, 2014!
HAPPY BIRTHDAY Skip Brunette January 22, 2014!
HAPPY BIRTHDAY Ron Freeman January 23, 2014!
HAPPY BIRTHDAY Kody Grondin January 25, 2014!
HAPPY BIRTHDAY Rikki Radkay January 25, 2014!

GET WELL Dr Brent Reinheimer. Thoughts and prayers for Dr Brent please. He was involved in a terrible car accident on Tuesday.
Send cards and well wishes to Exeter Hospital.
Get Well soon to Patrick Meehan !
Rest In Peace Bruce Jones !

Please Support ALL The photographers who contribute to Ralph's Pic Of The Week every week for the last 9 years. **Think about BUYING a HIGH RES Photo from any of the weeks on RPOTW.

Remember my friends... Surfing Heals All Wounds.
Pray for Surf. Pray for Peace. Surf For Fun.

Ralph