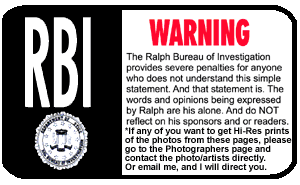 A stupid protest on I-93, A funny Golden Globes, a Great Fundraiser, an exciting Patriots game, and a new swell.

I wish I had the patience of most people. But I do not. I have a hard time going beyond two or three telephone rings before I give up. In fact, I can't wait for the voice-mail most times, because I usually forget who I'm calling by the time that kicks in. But mostly, I have no patience for the absurd. And the protest last week on I-93 was beyond absurd.

Look I'm fortunate. I really don't have much of a commute. Unless of course I'm driving to the ocean to shoot. But for the most part, my commute is up and down the stairs all day. Or in an elevator. That's my commute. Like I said, I'm fortunate.

But I have many friends who commute to work every single day.

So when that ridiculous protest happened this week on 1-93 in Massachusetts, I was so furious at the people who disrupted the commuters, and caused massive traffic jams, not to mention potentially causing some serious threats to the well being of many of the elderly, and those who may have needed a ride to the doctor or hospital, that it was all I could do to not scream at the TV.




I like to think I have calmed down in my latter years. But I have not.
Shit like this (above) drives me crazy. I'm sorry it just does.

The truth is, I can't stand to hear such BS like BLACK LIVES MATTER. Of course they do. But I'll add, that ALL LIVES MATTER.
Especially hard working citizens who have to travel to get to work. People with kids. People with mortgages. People with Doctors appointments, or job interviews, people going about their daily routine. People who had nothing to do with Michael Brown or Garner.

And I'm talking about ALL PEOPLE and ALL RACES.




You don't think think there were African Americans driving to work that day, and got stuck in that absurd traffic jam? I'd be curious to hear what some of them thought of those trust fund hippies who handcuffed themselves together, or cemented themselves in barrels. Some of them had adult diapers on. Adult diapers? WTF???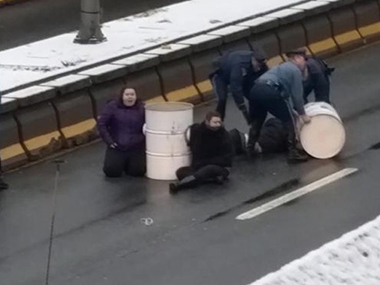 If I were in charge of the State Police that day, I'd leave them in their soiled diapers, while still cemented in their barrels, and drop them off on the lawns of mommy and daddy's mansions, and let them deal with them. You freaking morons.

And now I have heard that they (protesters) are planning on blocking the traffic on the way to the AFC championship game. Oh boy. If I were the police, I'd let that fans handle this. That would be news.

The Golden Globes last Sunday was hosted by Tina Fey and Amy Poehler and their opening dialogue about Bill Cosby was hilarious.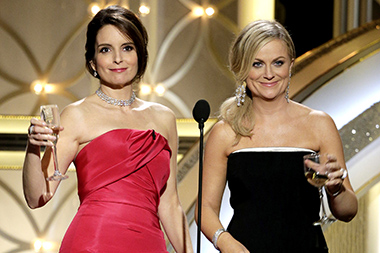 I took the liberty of posting the clip down in the video section. If you have not seen it, you should check it out. Trust me, it is really funny. Unless of course you're a Cosby fan, or a serial rapist yourself.

Last week I wrote that there is strength in numbers and in positive thinking. At the Fundraiser for Meghan Evans on Wednesday at Flatbread, it was all of that and more. The love and support was overwhelming. I have penned the words SURFING-COMMUNITY-LOVE for a reason.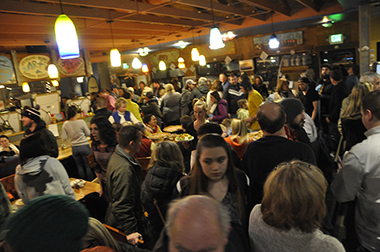 There are times when this community is a virtual sea of love.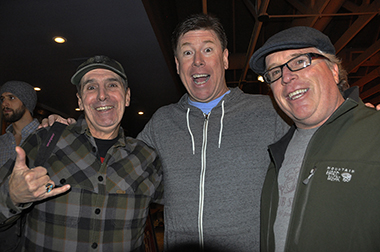 And the fundraiser for Meghan was living proof of that. At one point, Jimmy Dunn pulled me aside and said "Things like this happen all the time, the difference is this..." as he pointed to the huge crowd. He's right. This is one unique and tight community.

I'm proud of the families, friends, and those who just joined this tribe of ours. I'm proud of the artists who contributed their art. I'm proud of the shops who gave boards and gear. And I'm proud of all the other merchants who helped contribute to this wonderful cause.

The power of love will conquer all.

Those who would like to place a donation can do so at any TD Bank.
Just walk into any TD Bank and ask for the Karen Evans (Meghan's mom) Fundraiser.




Thanks again to all who came and donated Wednesday January 14th, 2015 at FLATBREAD in Hampton. Again, any TD Bank will take a donation in care of Karen Evans.

This is a battle that we can win together.

"SURFING, COMMUNITY, and LOVE, HEALS ALL WOUNDS"