January 16th, 2011
-
The RUN continues.

The NEW Run-
10 out of 12 weeks (Waist high or better)
WHAM!!!! The sound woke me from a dead sleep. It was 3:20AM on January 12, 2011 when I heard what turned out to be, a large gust of wind, hitting the side of our house. I swear it sounded more like a tree falling on the roof. I looked out the window and saw that snow had already started to pile up. The night before, I made plans to hit the surf early, rather than later. I wanted to avoid the brunt of the snow and wind. Well, that was not going to happen. The whiteout conditions had already started.

I was trapped until this thing slowed down.

I tried to go back to bed, and sleep a little longer. But the wind was wailing outside. I could only think about what was happening out there. And more specifically, down at the ocean. I knew it would be big later in the day. And I also knew that I was not going anywhere until I cleaned off both driveways. Ugh...and all I have is an old TORO Snow Blower and a couple of back saver shovels. I knew I had my work cut out for me. But I needed to do this before I tried to find a wave to surf.

We are a family of five. And we have 4 vehicles in two driveways.

However, I am on my own out there. My son has a broken leg and claims the Doctor said no heavy lifting and or turning. I guess it's OK for him to go and lift weights though. "Lifting snow and lifting weights are two different kinds of lifting?" I asked. "Dad you don't know. And I don't want to talk about it." I have two daughters at home who could of helped me. But they too are indifferent to shoveling. Suffice it to say, that I'm on my own. I don't mind it though.

I'm actually sort of a stickler when it comes to snow blowing my driveways. My buddies John Boy and Jacko used to get on me about my obsession of having the perfectly clean driveway.
I would beam with pride at seeing how aligned the edges were. How clean the path of my Snow Blower made. And God forbid if someone accidentally backed into a clean wall. I would freak out. I'm the same way when cutting my lawn. I want the patterns to be even and eye pleasing. Having my kids help me, would only cause me more stress if they didn't follow my cookie cutter instructions. In short, I'd rather do it myself.

But this storm? Whoa, it really did dump a lot of snow on us.. I mean a lot. 20" worth.

Our street was not yet plowed either. So I knew I would be dealing with the snow that is out there now, and then eventually, the snow plows blocking me back in. But this is our reality here in New England. For those of us who deal with this, year after year, we have become immune to it. We don't really freak out, like some do when the storms come marching in every winter. This is our world. We know it's going to snow each winter.

Like a lot of you, I crack up when the local News Reporters interview people on the street.

There's always some man or woman saying they hate it. "I want to be in Florida! I hate this crap!" says Suzy Creamcheese from Revere. But then again, there's always some crusty old local, who says; "Nah this is nuthin. It's not that bigga deal! Who cares!" That's my guy.

Then of course, there's always that one News Reporter who's been standing out in the snow all day long, to show us back home, how deep the snow is. They always bend over to pick up the snow to talk about the consistency of the snow. Really? Is that necessary? We need some silly news reporter to pick up the snow to show us first hand what we should expect?

That's crazy. Put that snow down. We don't need you showing us what kind of snow we got. I think we get it lady. You know what I'd like to see? I'd like to see some reporter eat the snow. You know take a big mouthful and tell us about the kind if snow we have. Sticky and wet? Fluffy and light? Or better yet, where's the modern day Dennis The Menace character of today? I'd like to see Dennis hit one of those reporters who are busy telling us about the snow with a big ole snowball. WHAP! How funny would that be?

So getting back to my dilemma of blowing all the snow out of my driveways. By the time I finished (I started at 8:30AM and finished at 1:00PM.) It was an ass kicking undertaking. But I did it. My daughter Gabby volunteered to take photos of my wave for the day. What a trooper she was. The surf was out of control at most spots. I drove North and we found a spot that was semi protected from the wind. In fact, it actually looked good. If not for the wind, snow and freezing temps it would of been great.

Not surprising, I was the only one out. The surf looked to me to be about 6-8' with bigger sets.

I waxed my board and hit the surf. The rip was insane and the second I hit the water, I was dragged down about 100 to 200 yards. It was swirling wind out there, and the snow was still coming down at a decent clip. I did all I could to stay lined up. I saw a wave come to me. It was a few feet overhead, when I went to spin and take off. I was way too casual and when I got to my feet, the bottom dropped out. I free fell down the face, and took a big gulp of water. Unintentionally. Damn! I thought to myself. This was not how I wanted to start this day off.

Frustrated and embarrassed, I paddled back out. I immediately caught another wave and rode that for a good distance. But I was still not satisfied. So back out I went. Now I was determined to catch a set wave, and ride it all the way in. I was concerned about Gabby on the beach in thigh high snow drifts. This last wave was my ticket. I dropped in late, and hit my turn, and came up into a big wide open face. I carved a cutback on the face, and then rebounded off the white water and the falling lip. I grabbed my rail and pigdogged my way into the inside section. There I stood tall and saluted. I pointed to Gabby and then fell back off my board. I felt a tremendous amount of relief. I had completed the mission.

I couldn't wait to get home, and jump into that Hot Shower, and then relax in front of the fireplace. Oh man...I was looking forward to that...except when I got home...you guessed it. The Plows had come by, and plowed my ass back in. Doh!

Oh well. Surfing Does Heal All Wounds.




Now for some of my

W

eekly Global

O

bservances:



Once again I happened to walk by my TV and witness more suffering in this world. The Floods in Australia, The Philippines, and Brazil were being discussed. All the experts were once again pointing towards the Global Warming of our planet. I don't know what to think. I just know that some of that footage was insane. I mean it was crazy. Seeing homes, cars, and busses being swept away was heart breaking. Not that any of you really need to be enlightened. I Just think this needs repeating. If you are feeling down in the dumps about any number of things. Just turn on the news or Google the floods in those countries and see first hand what I'm talking about.

We are all truly blessed. We have much to be thankful for. I know I feel better about my current situation whenever I see the suffering on TV. And this past week was awful.

God please watch over those who are suffering from these terrible floods. Amen.

OK so today is the day. The day we have all been waiting for. The day the JETS play The Patriots for the 3rd time this year. The only difference is. One team advances and the other goes home. All the trash talking will be over. It's do or die for both teams. I believe in the Patriots team and coaches. I believe they will be victors today. And then host the Steelers next week for the AFC Championships. This is going to be one nerve wracking day of Football. May the best team with the best feet win...(Oh no I didn't just write that did I?)

Go Pats! Beat those stink foot Jets once and for all. Let's Shut Up Rex Ryan for good.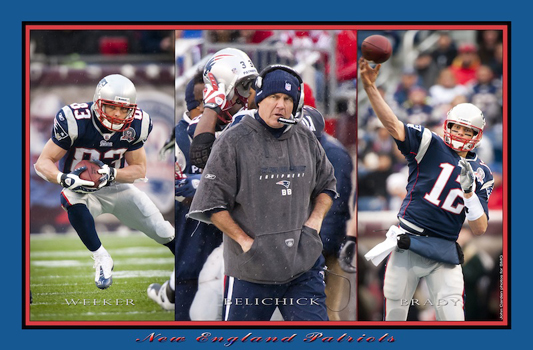 Click on the photo by JOHN CARDEN above to see the larger version.




ANNOUNCEMENTS:

THE RUN REDUX IS OUT! Pick one up in the shops or email me
and order one directly.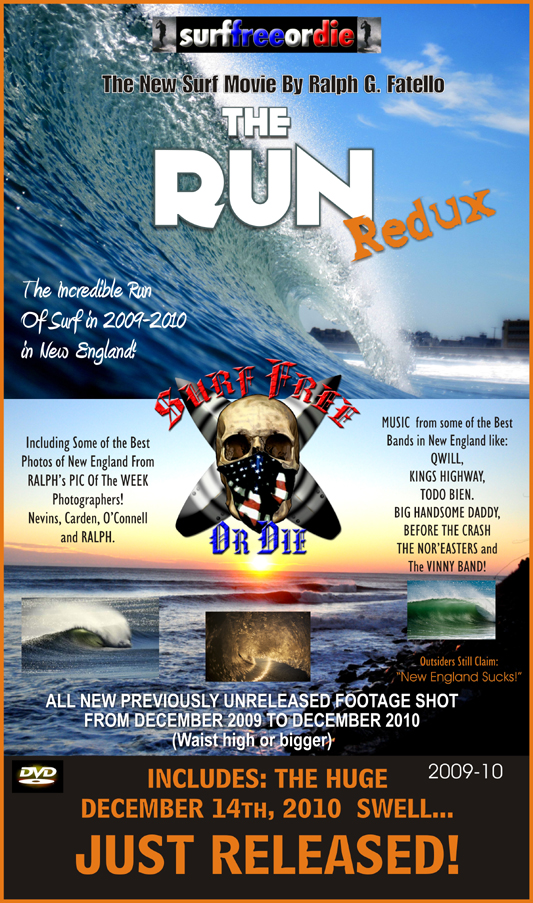 ANNOUNCEMENTS:



CONGRATS to ESM on their 20th Anniversary!
CONGRATS to the TSJ on their 20th Anniversary too!!!
Happy Birthday Danny Ryder January 18th!
Happy Birthday Betsy Rowlee Brewer January 18th!
Happy Birthday Skip Brunette January 22nd!
Happy Birthday Meg Rowlee January 22nd!
Happy Birthday Jonathan Wong January 22nd!

Don't forget to Check the DAILY BLOG on My CATCH A WAVE FOR MOLLY. (Click
On the Banner on this page.) Started on July 26, 2010 ENDS July 26, 2011. A Wave
a day for 365 consecutive days. Just click on the banner ads on this page.

CHECK OUT THE NEW/Old YESTERDAY PAGE! ALL OLD New England and
beyond Surf Pics! *NEW PICS added each week!

*Check out the NEW updated DROPPING IN ON RALPH blog Section.


ALL of December

will be up before the end of the week

.

The DROPPING IN ON RALPH
section will be up to DATE! And there's some great letters from you guys from all over the world. (And a few hurtful ones too). But check it out.
*This is the blog section of

t

his website where you can write in and comment. The only downside of this blog

i

s, you actually have to use your REAL Name. No hiding behind some fake handle and name. If you want to comment, you have to man up, and be yourself. I will post all comments, both good and bad. You just have to be yourself.

Please Support ALL The photographers who contribute to Ralph's Pic Of The Week every

week for the last

7

years. **Think about BUYING a Photo from any of the weeks on RPOTW
as a GREAT Gift Idea. A nice framed photo of your favorite Surfer!
Remember my friends...Surfing Heals All Wounds....
Pray for Surf. Pray for Peace. Surf For Fun.

Ralph




CLICK ABOVE for DAILY "Catch A Wave For Molly" BLOG
Click YESTERDAY Banner Below to see new Old Surf Pic Page

Yesterday
January 1985 CROP at the Wall

(Below) I'm not 100% sure if this is in fact Dave Cropper. I think it is. It's been so long. My buddy Thom Moore shot a series of pics back in the mid 80's. I think this is Dave Cropper. If it is or isn't will someone please let me know. Photo by Thom-a-hawk

Today-
Saturday January 15th, 2011
by Lenny Nichols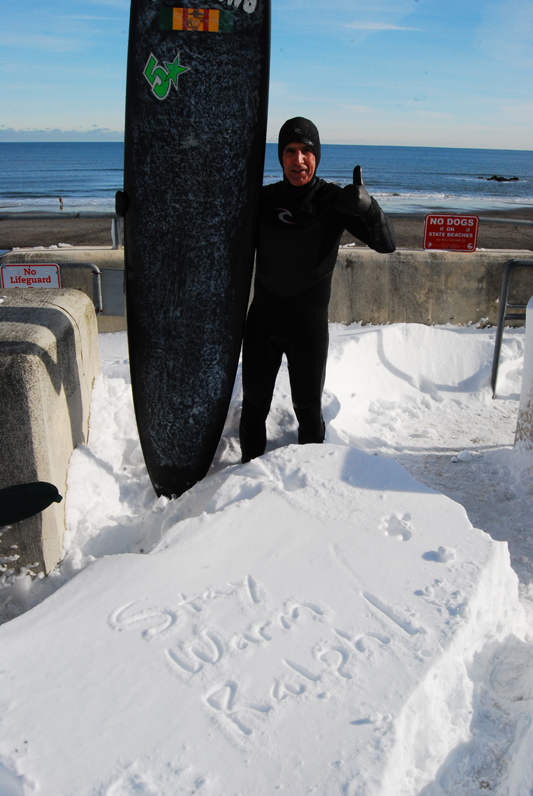 (Above) Look what I found as I walked down the stairs at 18th Street. Some kind soul
left me a nice message in the snow. Thank you to whoever did this. You truly warmed
my heart.
S
aturd
ay January
15
th, 2011.
Photo By
Lenny Nichols
*
Click on the photo above to see the Whole Gallery.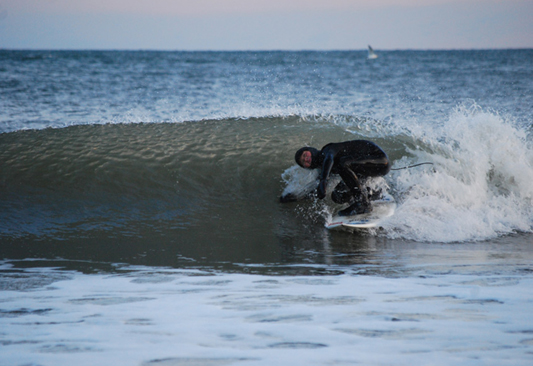 (Above)
K
ai Nichols ducking for cover.
S
aturd
ay January
15
th, 2011.
Photo By
Lenny Nichols
*
Click on the photo above to see the Whole Gallery.
Today-
The STORM Pics. January 12-13- 2011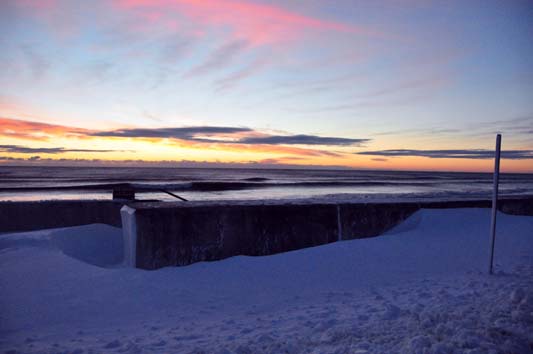 (Above) The Day after the storm. It was so pretty out there. January
13
th, 2011.

Photo By
RALPH
*
Click on the photo above to see the Whole Gallery.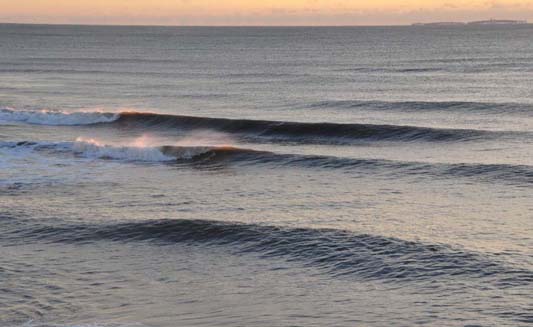 (Above) Mysto Lefthander...The Day after the storm.. January
13
th, 2011.

Photo By
RALPH
*
Click on the photo above to see the Whole Gallery.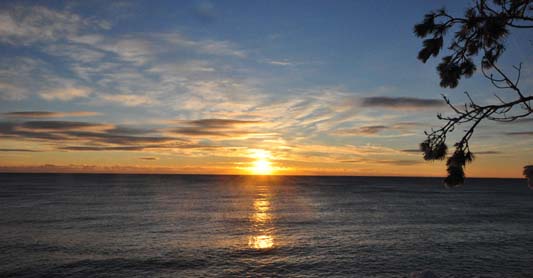 (Above) The sun came up on
t
he Day after the storm. January
13
th, 2011.
Photo By
RALPH
*
Click on the photo above to see the Whole Gallery.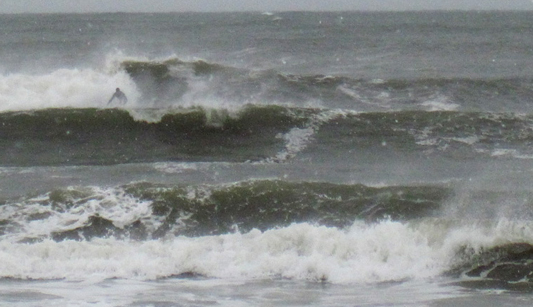 (Above) That's me out the bac
k, th
e Day
of
the storm. It was
crazy
out there.
January
12
th, 2011. Photo By
GABBY

*
Click on the photo above to see the Whole Gallery.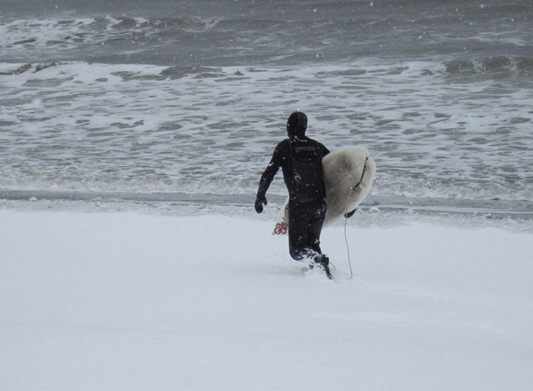 (Above) Remember now, I have to surf each day. This day is no different. I did catch
a wave and
ride it.
January
12
th, 2011. Photo By
GABBY

*
Click on the photo above to see the Whole Gallery.
Today-
First New Swell ...Sunday, January 9th, 2011
January 7th, 2011
by Ed O'Connell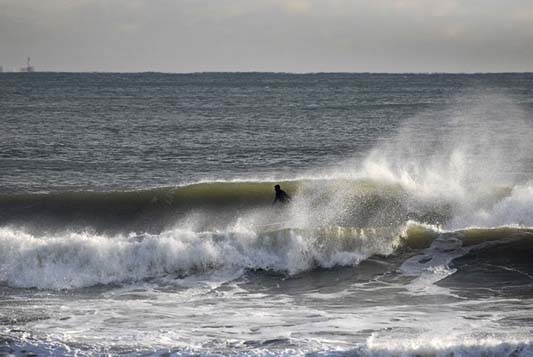 (Above)
Ed was there to capture the last of the swell. January 9, 2011.

Photo By
Ed O'Connell
*
Click on the photo above to see the Whole Gallery.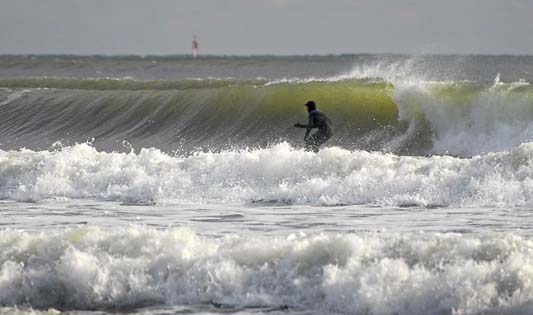 (Above)
This is a cool shot. Not sure who the rider is though. January 9, 2011.

Photo By
Ed O'Connell
*
Click on the photo above to see the Whole Gallery.

Click above g
ra
phic for Daily BLOG
or
to DONATE to the Fundraiser.


CLICK ON THE PLAY BUTTON
BELOW
THE NEW RUN REDUX Trailer . JUST RELEASED!
December 2009 to December 2010


The TRAILER...RUN REDUX December 24th-2010 from Ralph's Pic Of The Week on Vimeo.

OK it took me five attempts of rendering this puppy but I finally got it.
I have footage from the GREAT DECEMBER TO REMEMBER Swell.
Dec.-14 & 15th 2010 as well as all the other big swells of 2010 and let me tell you, there were a bunch.

Great local music. Great local photographers. And Great Local Surfers...I apologize for the delay...but it's here. And I did finish it before Christmas albeit the day before.

Better late than never, besides you guys that are buying this thing are surfers. Surely you can all understand the reason why I had to have that last swell in this movie.

Happy Holidays Kids! I hope you like it.

Ralph




YESTERDAY Cork Carroll in a 1969 Surf Contest

(Classic)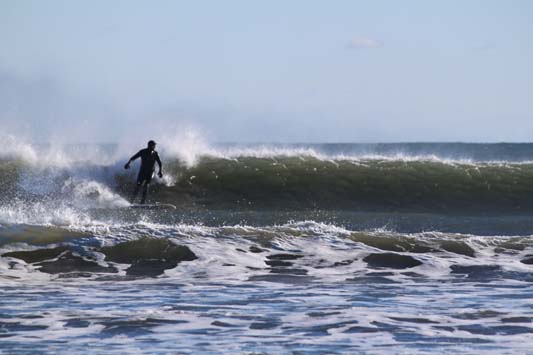 (
Above) Aaron Buell
somewhere
North of where you are sitting.
January 2011

Photo By
Danielle Simpson
*
Click on the photo above to see the Whole Gallery.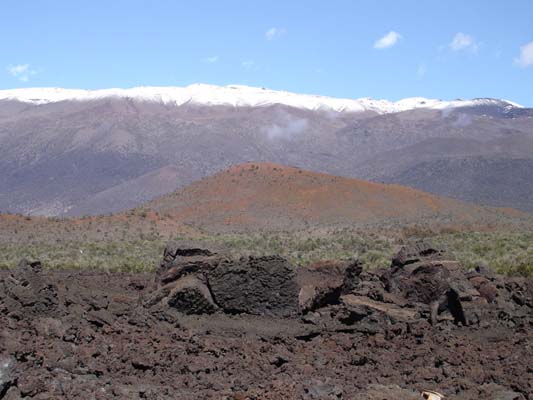 (
Above) SNOW in HAWAII!!!! Oh oh...maybe the Global Warming thing is for real...

January 2011
Photo Via
The Internet
*
Click on the photo above to see the Whole Gallery.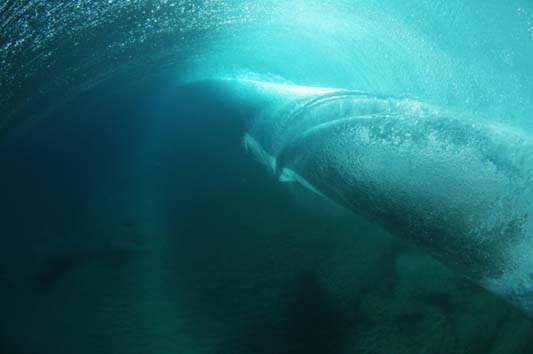 (Above) Underwater eye candy...there's a whole other world out there.
COMING NEXT WEEK! Photo via The Internet.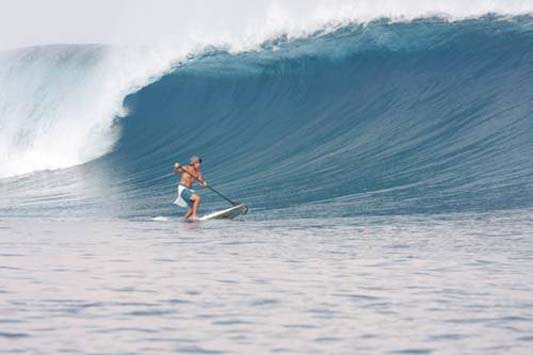 (Above) Lopez dealing with a significant wave on a SUP???
.

COMING NEXT WEEK! Photo via The Internet.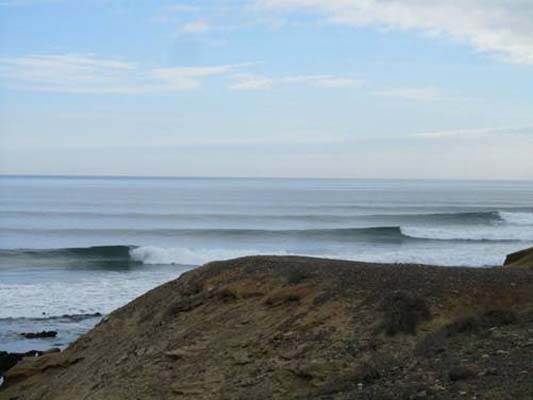 (Above) How much would you pay to surf waves like this with just you and a friend?


COMING NEXT WEEK! Photo via The Internet.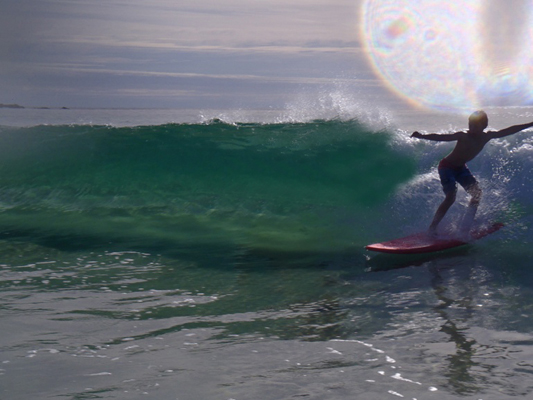 (Above) Put the cursor over the images above to see happens when you DROP in on someone. You become Invisible.
Simply p
ut the mouse over the
photo
to see the
original photo and then marvel at the results of what happens when the criminal
becomes
i
nvisible.
*
Put the cursor over the photo to see the Real image.
Photos by
Ed O'Connell


Today 2011
"Hey...Do you hear something?"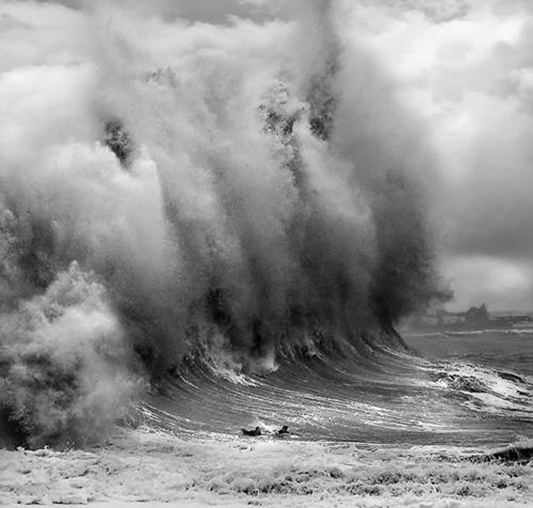 (Above)
Not sure how legit this is. There was a time when I would of said NO WAY.
But today? Who knows?
Photo courtesy of The Internet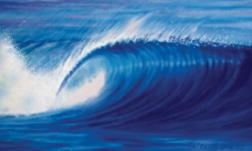 Click on Wave to return to top of page



This site designed and maintained by Adlantic copyright 2010