50 years ago tonight, the lives of so many youngsters in America changed forever, when the Beatles played on the Ed Sullivan Show.
Just 3 months after the assassination of President Kennedy, the world came to a screeching halt, when those four mop tops from Liverpool landed at the newly named JFK Airport in New York on February 7th, 1964, and then played the first of three consecutive weeks on the Ed Sullivan Show, starting on Sunday February 9th, 1964.

The incredible buzz that was happening all across the nation was infectious. We all knew, something big was happening. We just had no idea how big.

In our humble abode, in the suburbs on the North Shore, my family was was jumping out of their skin waiting for Sunday night. The Ed Sullivan show couldn't come quick enough. Hearing the Beatles on the radio was something that is almost impossible to describe. Hearing "I Want To Hold Your Hand", I Saw Her Standing There" and "She Loves You" was for many of us, magical. Truly a magical time.

And we all huddled in that small "den" that Sunday night. My parents, my three sisters, and my two brothers and myself. In front of that small black and white TV, with the bent rabbit ears antenna. All jockeying for position. The anticipation, was almost intolerable.

And when Ed Sullivan came on, and spoke those now infamous words..."Ladies and Gentlemen, The BEATLES!"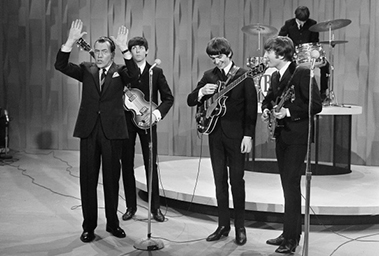 We all went crazy. I remember looking over at my younger brother Johnny, and thinking to myself, "This is what we're going to do!" In fact, the very next day, I made cardboard cutouts of the Beatles guitars. A Hofner bass for me, and a Rickenbacker guitar for Johnny.
I would be "Paul", and Johnny would be "John."

We never looked back. That was 50 years ago tonight.

Johnny and I went on to play with several bands in our career. We had songs on the radio, videos on TV, and played in front of large audiences across the country and the world. We still play today, some 50 years later. And all because of this night, 50 years ago today. Talk about life changing events.




I think the Beatles were, and still are today, the best band that ever played on any stage, and recorded in any studio. And look, that's just my opinion. I know some of you think differently. But for me? The BEATLES were the best. Ever. And I am so happy that I was around when this most historic event took place, and I was old enough to remember it all like it was yesterday.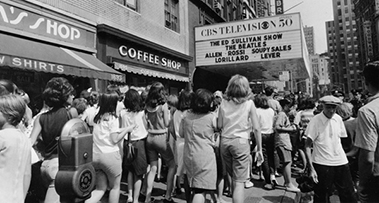 I am looking forward to watching the special tonight on CNN with Paul McCartney and Ringo Starr as the Grammy's salutes the 50th anniversary of this historical event. And make no mistake about it. It was history in the making.

And speaking of history. Our local Hampton, NH surfer/comedian Jimmy Dunn made history this week, and ironically it was in the same building as the Beatles played in 50 years ago. Jimmy appeared on the David Lettermen Show, standing on the same stage as the Beatles did in the Ed Sullivan theater.

And in my honest opinion, he killed it. He looked great and he was likeable. But more importantly, he was funny. Jimmy is not offensive. He's a regular guy that everyone can relate to. There's nothing mean spirited about his comedy.

And it is almost refreshing to hear someone come off without the racial slurs, and vulgar content, that so many comics do. He is, in my thinking, one of the TOP 3 "Jimmys" in the comedy business today.

Jimmy Kimmel. Jimmy Fallon. Jimmy Dunn. My Three Jimmys.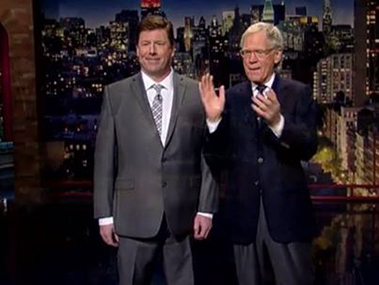 I hope this appearance opens many doors for Jimmy. He's a good guy who has been working hard for many years, and I believe his time has come. He's got a personality that is destined for bigger and better things. I'm proud of him, and even prouder to be a friend.

Jimmy Dunn, may he be the next big thing in the comedy business.

"Good, clean, comedy, heals all wounds!"








What is not so funny is this guy. Does he look like someone who would molest a child? Hmmm, nevermind.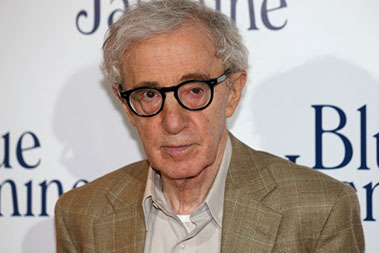 Someone recently said to me, "that there are 3 sides to every story." I guess that is true. But damn Woody, you seem to have a problem controlling that other "little Woody" of yours.

In other sad and pathetic news. A-Rod has dropped his lawsuit against the MLB and players association. The fall from grace is a long hard fall. Taking drugs to enhance your ball playing skills got you to this place. Repent A-Rod. Repent.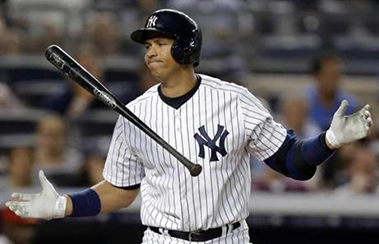 I know that somehow, Alex will resurface somewhere, and make millions writing a tell all memoir or something. Oh well.

Now for Some Of My Weekly Global Observances
The other BIG news story of the week is the Olympics in Soshi Russia. With the talk of Terrorists every other word the security has been tighter than the wall of protection surrounding our president. Good lord, the Russians will pounce on anyone looking remotely suspicious. You kidding me? Good luck.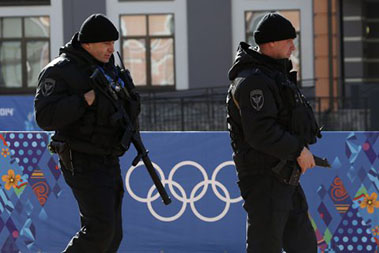 Come on, these guys are not fooling around.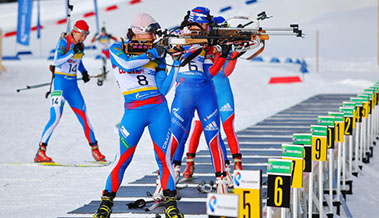 And neither are these athletes. Wait is this politically correct? What are the ANTI GUN gangs thinking about this sport? Imagine having a weapons be part of the Olympics? Oh the horror, the horror...get a grip people. Get a freaking GRIP!

And now for my weekly humiliation of Khalid Sheik Muhummed (KSM) the mastermind behind 9-11. This week KSM is seen with the Beatles and Ed Sullivan. Apparently Ringo was sick for this interview and they needed a stand in. Young KSM was available and offered to stand in.

So once again, let's all take a minute, and enjoy the weekly humiliation of the mastermind terrorist who killed 3,000 innocent civilians on September 11th, 2001.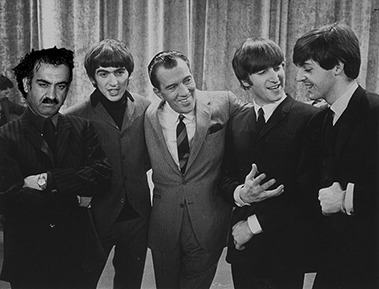 * Note to self. Must pick up a case of Beatles Wigs for my Beatles 50th anniversary party at Home Depot this week.

ANNOUNCEMENTS:
HAPPY BIRTHDAY Christian Del Rosario February 9th, 2014!
HAPPY BIRTHDAY Peter Pan February 10th, 2014!
HAPPY BIRTHDAY Craig Scanlon February 10th, 2014!
HAPPY BIRTHDAY Matt Colby February 12th, 2014!
HAPPY BIRTHDAY Robin Levin February 14th, 2014!
HAPPY VALENTINES DAY To All Lovers February 14th, 2014!
50 YEARS AGO February 9th, 2014! The BEATLES Play on Ed Sullivan! I remember it like it was yesterday.

Our Thoughts and Prayers go out the White Family. Be tough Deb, stay positive and Whitey remain the pillar! We LOVE you guys.
Get Well soon to Patrick Meehan!
Rest In Peace Philip Seymour Hoffman.
Rest in peace Ed Buell (father of Aaron Buell), Vietnam Veteran USMC and volunteer for the Wounded Warriors HIT THE BEACH. Semper Fi brother.

Please Support ALL The photographers who contribute to Ralph's Pic Of The Week every week for the last 9 years. **Think about BUYING a HIGH RES Photo from any of the weeks on RPOTW.

Remember my friends... Surfing Heals All Wounds.
Pray for Surf. Pray for Peace. Surf For Fun.

Ralph