Yesterday 2004 ....Danny Miller Surfing in New Hampshire. RIP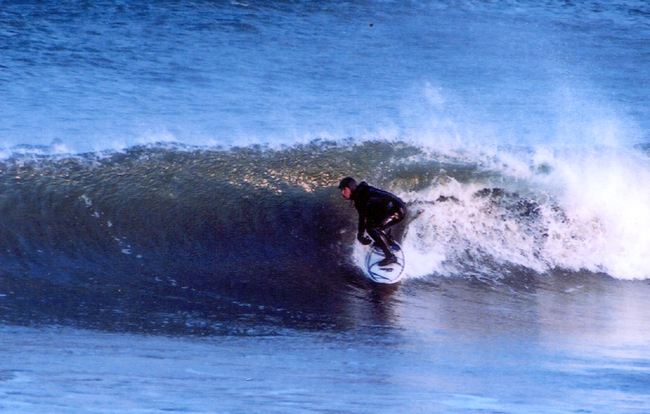 Photo By Ryan Olson

Today 2007 A Photo Tribute to Danny Miller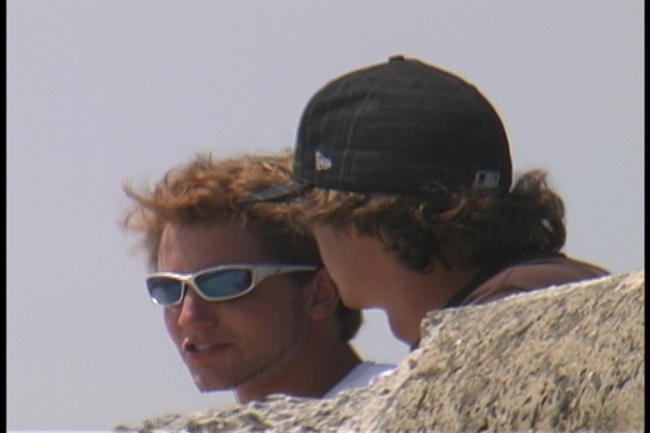 (Above) Danny Miller and Joe Carter at the WALL from the movie North By Northeast.
Video Frame Grab by Ralph Fatello SFOD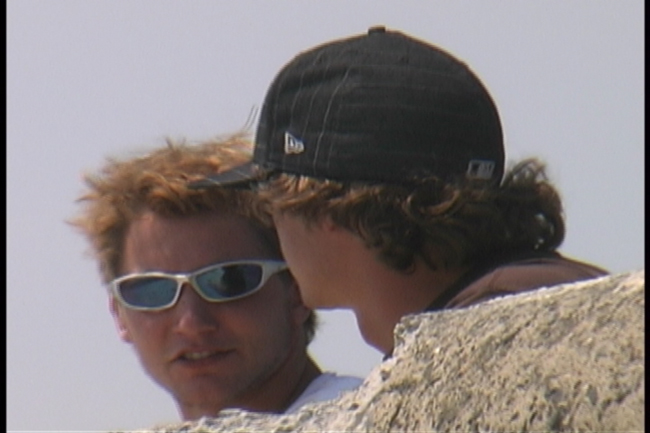 (Above) Danny Miller and Joe Carter at 10th Street from the movie North By Northeast.
Video Frame Grab by Ralph Fatello SFOD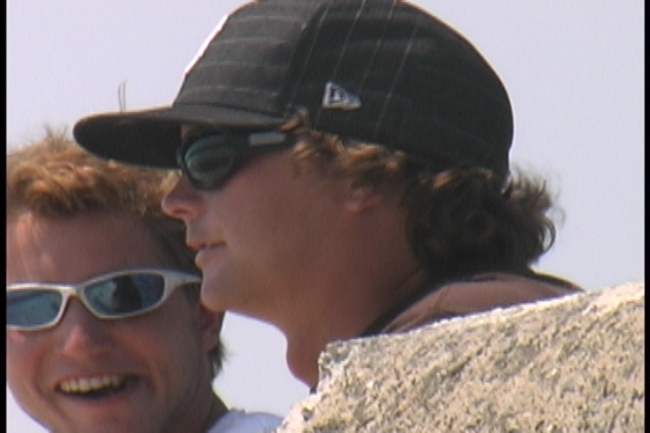 (Above) Danny Miller and Joe Carter sharing a laugh at 10th Street from the movie North By Northeast.
Video Frame Grab by Ralph Fatello SFOD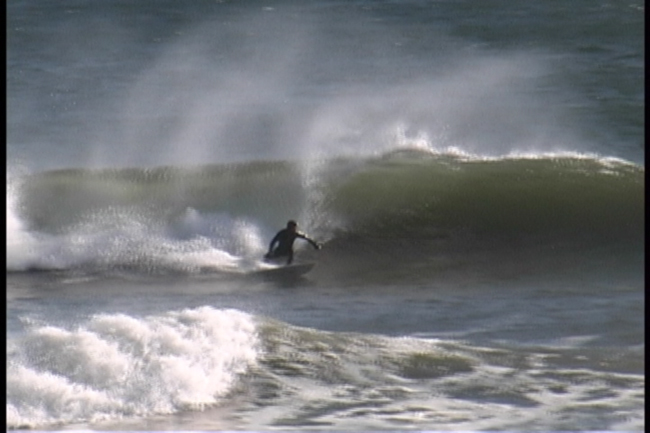 (Above) Danny Miller hard off the bottom at his favorite Left. From the movie North By Northeast.
Video Frame Grab by Ralph Fatello SFOD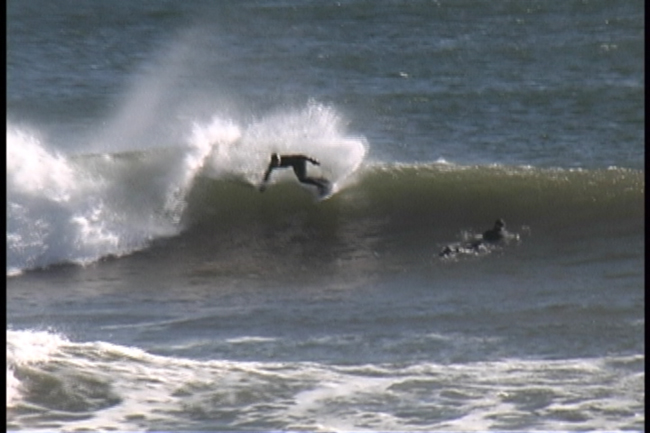 (Above) Danny Miller throwing some spray at the Rocks. From the movie North By Northeast.
Video Frame Grab by Ralph Fatello SFOD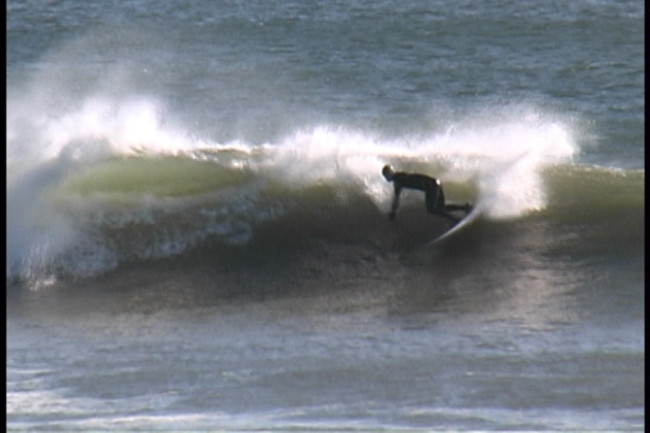 (Above) Danny Miller going back for more juice at the Rocks. From the movie North By Northeast.
Video Frame Grab by Ralph Fatello SFOD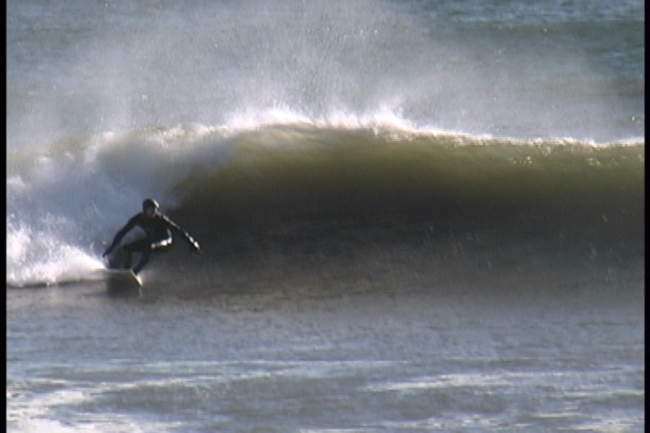 (Above) Danny had a nice bottom turn. Like any good surfer he used it to set up his next turn.
From the movie North By Northeast. Video Frame Grab by Ralph Fatello SFOD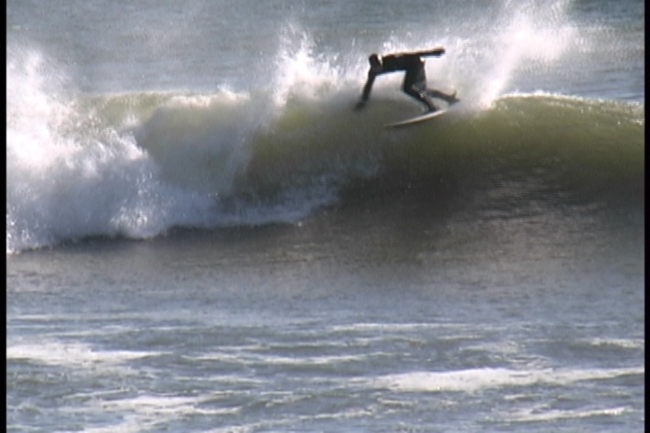 (Above) His next turn was his trademark tail slide along the coping turn. Danny Miller could surf.
From the movie North By Northeast. Video Frame Grab by Ralph Fatello SFOD


(Above) Danny same day but a different wave. Again setting up. From the movie North By Northeast.
Video Frame Grab by Ralph Fatello SFOD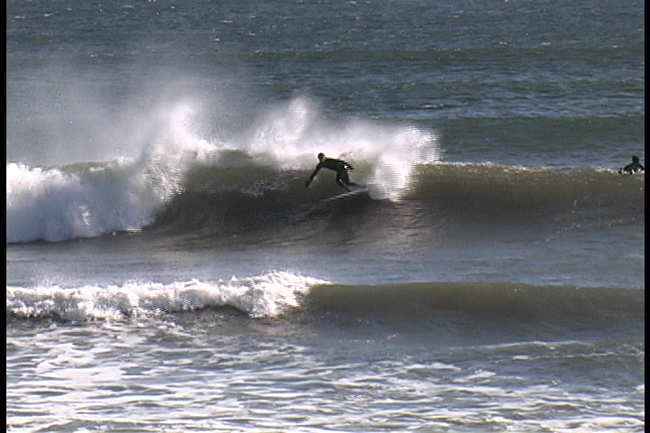 (Above) Almost a carbon copy of his last 100 turns. Danny Miller redirecting at the Rocks.
From the movie North By Northeast. Video Frame Grab by Ralph Fatello SFOD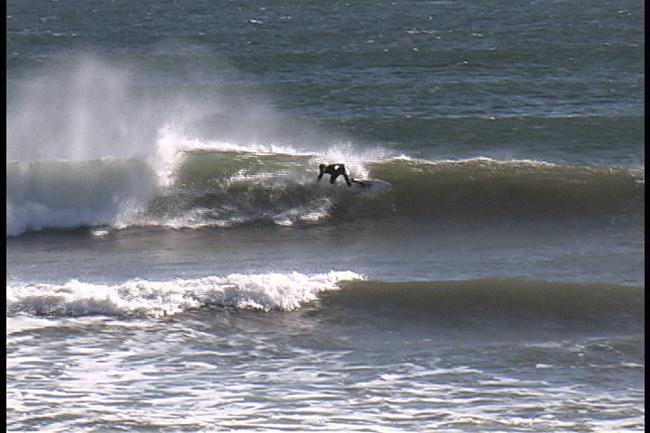 (Above) Can you feel the torque? Danny Miller, the Rocks. From the movie North By Northeast.
Video Frame Grab by Ralph Fatello SFOD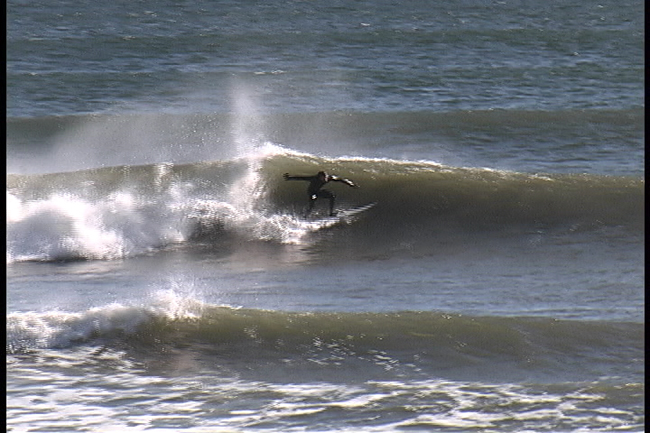 (Above) Danny caught a bunch of waves that day. Eventually he took his hood off to get looser.
From the movie North By Northeast. Video Frame Grab by Ralph Fatello SFOD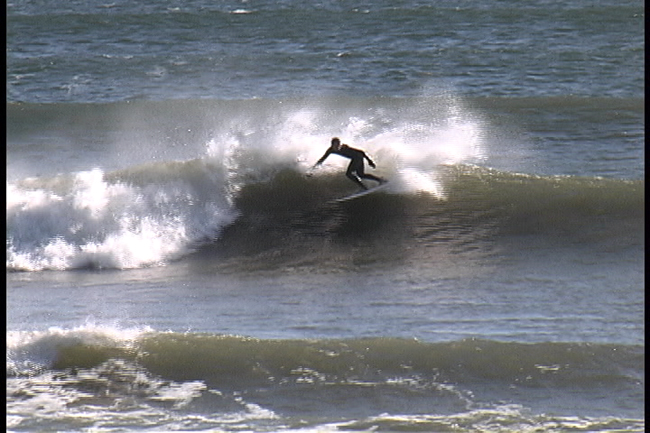 (Above) Look familiar? Danny Miller throwing more spray at the Rocks. From the movie North By Northeast.
Video Frame Grab by Ralph Fatello SFOD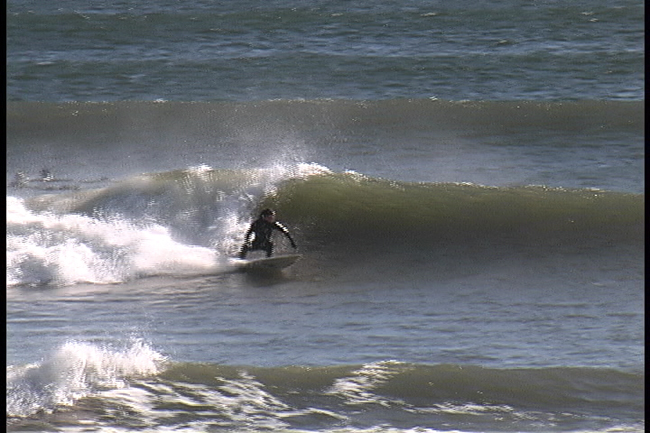 (Above) Danny Miller Rocking at the Rocks. From the movie North By Northeast.
Video Frame Grab by Ralph Fatello SFOD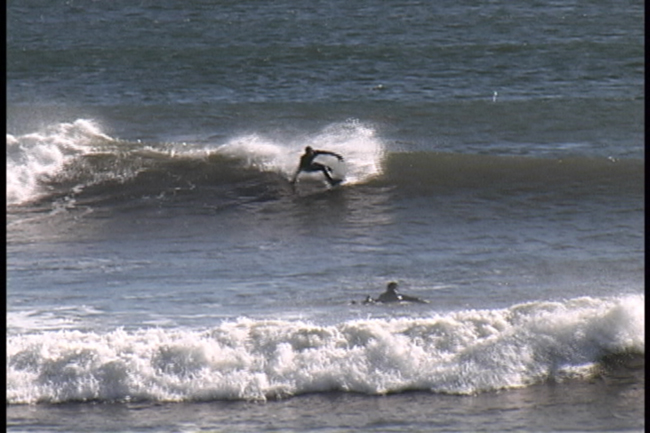 (Above) Danny Miller paddling back out at the Rocks as he hoots my son Mackey V. I could hear him hooting
from the beach as I shot this. I mentioned earlier that Danny was good to my kid. He was. Max liked him and
looked up to him like he does to a lot of surfers his age. I do hope that Danny got to see this movie.
From the movie North By Northeast. Video Frame Grab by Ralph Fatello SFOD

Parting Shot NH Photog John Carden's "Wave for Danny"
New Hampshire Surfer/Photographer John Carden sends his condolences to all of Danny's family and his friends
and sent this photo as a tribute to Danny.
Photo by John Carden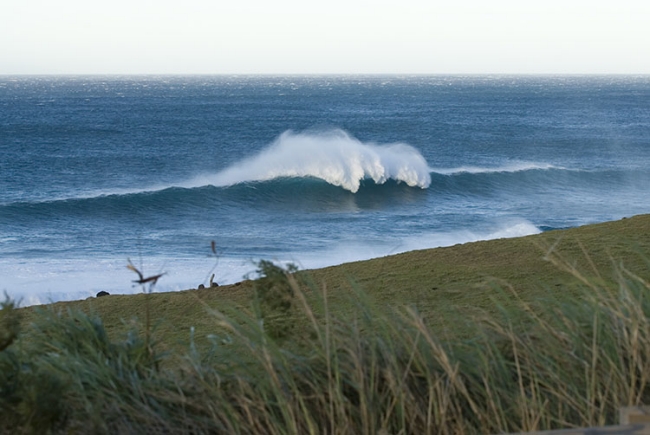 Maybe Danny Miller is somewhere in a place like this. A Surfer's Heaven. No one knows for certain what's on the
other side of this world. Maybe it is like this. Maybe we will all meet again in a place of warm water and empty waves.
And live forever in peace and solitude. Rest In Peace Danny Miller and God Bless his family and friends.