February 28th, 2010 52 out of 54 weeks, or is it 2 out of 2?


Back in 1989 I wrote a story about New Hampshire and it was published in SURFER. I believe they titled it "Comfortably Numb". In that story, I stated that we had our own version of a Hurricane, and they are called Nor'easters. I don't know where, or why, they had to come up with some wacked name for this last one we had, but can we all just call it what it was. A Nor'easter. It was not a "Snow-a-caine" or some other weather related marketing slogan. It was a Nor'easter. Were there hurricane force winds? Oh hell yea. But it wasn't a Hurricane. Hurricanes are tropical systems that form off in the tropics. This thing was a damn Nor'easter, and it was ass kicking one at that.
The winds that blew on Thursday, February 25th were ones for the record books. Holy Mackerel daddy. There were some gusts that easily clocked in over 80 mph. They had Maximum sustained winds out on the Isle of Shoals that reached 90 mph. That's clearly Hurricane force winds. And you can't tell me that they were 90 mph. out at the Shoals and only 40-60 here on the coast on New Hampshire. Sorry but homey is not buying that. Our homes and businesses were rocking. Our trees were uprooted. Our powerlines went down. We had flooding and fires.

In a nut shell, we got our asses kicked. By a Nor'easter.
But seriously, how about that wind that night. Damn. That was nuts. If there had been snow along with those winds? I wouldn't be writing this right now. I'd be outside digging out and looking for wood to burn. There are still people without power. Seriously, 4 days later, and they are still burning candles and stumbling around with flashlights. Then there's the damage that occurred. Trees down, roofs ripped away, vehicles damaged by falling trees and limbs. It was crazy. But it was not a hurricane.

Then there was the fire on the main beach.

The SURF MOTEL and that entire block including the Happy Hampton Arcade, was wiped out in a 5-Alarm blaze. 125 Brave Firefighters were called in to fight that beast. Can you imagine fighting a fire of that magnitude in weather like that? Good Lord. The flames from those who saw it, said "they were so high, and just shooting sideways into the adjoining buildings". By daybreak the fire was still burning. Local Hampton Fire Chief Chris Silver was quoted as saying that "the winds were a major concern, and they were worried that the fire would spread to Ashworth Avenue." If it had, the damage would of been something of the ages. Thank God they stopped it.

The next day was eerily quiet. No wind. The sun was shining. It was weird. I woke up forgetting what had happened the night before. Then I realized that the house was cold. We had no power. I got up to let the dog out, and thought the surf must be HUGE. I could hear the waves from my house. I had no idea about the fire on the beach. I was halfway expecting to find the three old pine trees behind our house and garage down. But they miraculously held on. Don't ask me how. Seems like those old trees, always lose a limb or two, during every significant storm. We did however, have a pine tree lose a large limb in my front yard, and it crushed our white fence. But other than that, we were intact.
I drove my JEEP down to the ocean to get a peek. And that's when the reality of what had happened the night before sunk in. There were trees down everywhere. People were out walking around in a daze. Removing limbs from vehicles, and their homes. I had to drive around live electrical wires that were in the streets. There were hardly any other drivers out. But I had to get to the ocean. The surf must be all time and really, isn't that, what we were all thinking the night before?

I felt guilty. As a surfer, it's not the first time I felt guilty. Every Hurricane and Nor'easter when people suffer through death, injury, and destruction, we on the other hand, are happy about these storms.

Here are my neighbors and friends, stumbling around their yards and homes, trying to make sense out of their worlds. And I'm trying to get to the beach. Some things never change. I did the same thing after every big storm. From the Blizzard of 78 when I put on my wetsuit and carried my board down to the ocean, because all the roads were buried in 6 feet of snow. I ended up surfing at a local cove and beach break that rarely breaks. This was on the North Shore. That was one hell of a storm. February 1978. The Blizzard to end all blizzards.

And who could ever forget the Halloween Storm of 1991? Or as they called it "The Perfect Storm". That's when a legitimate Hurricane and a Nor'easter mated, and produced one freakish, mutant storm. That was one for the record books as well. Not to mention, the three days of surf we got. But our storm on 2-25-2010 was just your basic Mother of a Nor'easter.
And with hundreds of thousands of people, still without power, it only goes to show. That man can invent and design all sorts of things to make our lives better, and more efficient, but we have no control over the weather. Zero. We can't stop the wind from blowing. The snow from piling up, the rain from flooding, the sun from burning, and the earth from shaking. We are not in control. For some of us, we look to the heavens and God as our answer to all that matters. To others, it is more scientific. And still others blame all of this strange weather on Global warming...and there are still some, who must now be thinking, this weather is all George W. Bush's fault. I mean it's gotta be right?

BIOB. Blame it on Bush.
When I did reach the ocean it was a mess. There was no way of telling how big it was because it was breaking too far out and all over the place. But it was clearly bigger than waist high. Oh hell yea it was easily double overhead and then some. Still, like most of you I kept looking for that window where it might be semi clean and rideable. I was not finding that this day. You had to have an active imagination and a whole lot of desire to make this potential day work. There was just nothing clean anywhere.

And then the wind came up again.
Out of the EAST, which is directly onshore. There is no worse a wind for us up here. A direct East wind is not good for these parts. I scoured the entire coastline looking for a spot that was semi protected from the East wind. But we could not find it (on this coast). I ran into Ed O'Connell and Mike Sander and we just sort of mulled around the possibilities. We kept coming up with donuts. Mike Stanek pulled up and then just as quickly pulled away. If Stanek was not going out, it was not worth the effort. Lenny Nichols showed up and then the wind got heavier.
Then the clouds came, and with it, a wild snow burst.
And just as quickly as the snow came, it went away. To say we experience weird and wild weather conditions up here in Northern New England, is putting it mildly. As far as I could tell, there would be no surfing up here on this day. I later found out, that there were some nooks and crannies that allowed for some semi clean faces, and some people did go out. But I missed it. Just as well I suppose, I was sick as a dog. I got sick on my 4 day whirlwind tour through Virginia and back.
If you recall, last week I mentioned in my column, that I would be in Virginia. Well, I was. And speaking of weird weather. The snow in VA is ridiculous. I mean they have more snow than we do by at least 2 feet. And I heard that this last system caused more snow to fall down there. Is it really Global Warming? I also mentioned that I would be stopping by the National Museum of the United States Marine Corps. I saw the exact Flag that was raised on Iwo Jima's Mount Surabachi on February 23rd, 1945 by 5 Marines and and one Navy Corpsman on the exact date 65 years later. Over 6,800 Marines died on that Island in WWII in one month of fighting. That famous black and white photo taken by Joe Rosenthal is probably the most famous photo taken of World War II. There was a book and a movie about the flag raisers called "Flags Of Our Fathers".

That Flag. I saw it in person. 65 years to the day.

Today was Scotty Lago's day. They had a parade for this Olympian in his hometown of Seabrook. He is a hero to many in this Seacoast community. Scotty's achievements will no doubt fuel the fires
of many young athletes out there, who have a similar dream. Who knows who, or where the next Olympian will come from? Seabrook? Hampton? York? Cape Cod? But with Scotty Lago's
recent Bronze Medal, these kids now know it is possible.

Who would of thought some 20 years ago, that the world's best surfer would of come out of Florida?

Now for some of my weekly Global observances:
And they (the presidents men and the GOP gang) are all at the Health Care Summit banging heads trying work something out. It's way too political on both sides, and my guess is this won't happen. Besides it was so boring to watch I found myself wishing I was watching Olympic Curling instead.

Why do we feel, that it's OK for human beings to capture and train wild animals (that can and should kill you) for entertaining purposes? I mean come on people. Dawn Brancheau, the 40 year old woman who was killed by "Shamu" the Killer Whale last week at SEAWORLD, was another wake up call. According to eyewitnesses, Shamu swam up really fast as the trainer was standing by the pool answering questions from the crowd, and jumped out of the water, and grabbed the trainer by the waist so violently, that her shoes came off. Then it took her underwater, and commenced to thrash the snot out of her.

Some say Shamu was just playing. Really? You mean, like what a cat does with a mouse before it kills it? I say, Shamu was doing exactly what that species is supposed to naturally do. They kill and eat Seals in the wild. They kill other large creatures. That trainer was just another snack for Shamu.

After all, they don't call them "Killer Whales" for nothing.

So the Tsunami this week that was generated by the Earthquake off of Chile didn't really amount to much. In fact, the only photographic proof came in from my West Coast connection Ben Ginsberg and it was pretty sad looking. Still, I guess they can't be too cautious, with what happened in 2004 and all .Still I was excited to see the first Tsunami pics...does that make me bad?

Rest In Peace Mosi Tatupu. The former NE Patriot Running Back #30. He played 13 years with the Patriots and was a fan favorite. There was a group of fans called "Mosi's Mooses" that sat in the End Zone. Mosi passed away on Tuesday February 23, 2010 at age 54.
CONGRATS again, to SCOTTY LAGO! Today was Scotty Lago Day in Seabrook, NH!
Congrats to the US Men's Hockey Team on their Silver Medal. They lost to Team Canada in Over Time 3-2 in a very exciting game.
CONGRATS to the WHS WARRIORS WRESTLING TEAM. 2nd place in the MOC's (Meet of Champions) this week!
REST In PEACE Jack Knox Hampton Beach Icon...
KEEP Getting Stronger Kim Grondin! We ALL Love you!
Happy Birthday Scout (my dog) 13 years old Feb-27-2010!
On March 6th, 2010 from 10AM-4PM at Cinnamon Rainbows, Lenny Nichols will be hosting a seminar on the SNP speed enhancer product . There will be FREE applications of our product on any item brought in. Surfboards, snow boards, SUPs, paddles , goggles, camera lenses, etc. Howard, Andy, and I will also be explaining the other various uses of the product. Check out their website. Surf Nano Products. Call the Shop for exact times. (603) 929-SHOP.
PLEASE HELP THE NH SURFRIDER FOUNDATION.

Please give to the RED CROSS or some other trusted organization to help those people. Like Hope For Haiti. This was featured on most of the late night talk shows. It is legit and can be trusted. Just like the RED CROSS. www.redcross.org Help these people. Please.

*Check out the updated DROPPING IN ON RALPH blog Section. All of February 2010 is posted.
*Molly Video by Joe Carter has been moved to the Community Page.

Please Support ALL The photographers who contribute to Ralph's Pic Of The Week
every week for the last 6 years. **Think about BUYING a Photo from any of the weeks
on RPOTW as a GREAT Gift Idea. A nice framed photo of your favorite Surfer!
Remember my friends...Surfing Heals All Wounds....
Pray for Surf. Pray for Peace. Surf For Fun.

Ralph
Yesterday- The Blizzard 1978

(Below) This was the storm of the century at the time it hit. February 7, 1978. This thing crippled the entire Northeast for days on end. It was tough going for many of us. Still, the surf was almost worth it. Photo via the Internet. *

Click on the photo above to see the Whole Gallery.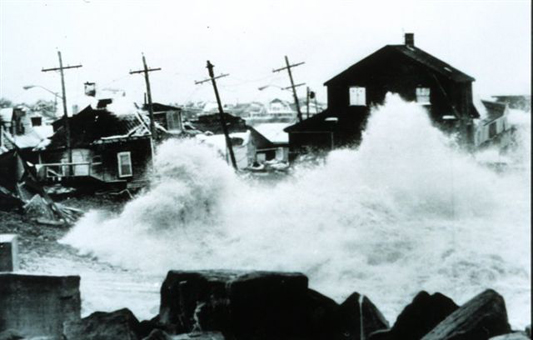 Today- Saturday February 27th, 2010
(Above) Saturday Feb 27, 2010. Mike Stanek doing what he does when the surf is -
a-lumpy gravy.
He bouncy bounce all the day long.
Photo By Ed O'Connell *

Click on the photo above to see the Whole Gallery.
Today- Friday February 26th, 2010
The Day After...
(Above) This is BIG. Trust me on this...it's big and out of control. February 26th, 2010.

Photo By RALPH
*
Click on the photo above to see the Whole Gallery.
(Above) Direct Hit. This truck takes one on the Port side. February 26th, 2010.

Photo By RALPH
*
Click on the photo above to see the Whole Gallery.
(Above) This is what your camera sees right before it get's drenched. Actually this came
in through my window as well. So my vehicle got wet too. You guys see what I do for
you to get these pics every week? February 26th, 2010.

Photo By RALPH
*
Click on the photo above to see the Whole Gallery.
(Above) The Sea Foam Vomit Ride at the Main Beach. Friday Feb 26, 2010.
Photo By Ed O'Connell
*
Click on the photo above to see the Whole Gallery.
(Above) The Ocean came looking for a room for the night. Friday Feb 26, 2010.
Photo By Ed O'Connell
*
Click on the photo above to see the Whole Gallery.
(Above) This looks like a nuclear device going off in the corner. The Wall under attack. Friday Feb 26, 2010.
Photo By Ed O'Connell

*
Click on the photo above to see the Whole Gallery.
(Above) This gives "Heated Pool" a whole new meaning. The amazing Beach Fire images from the Beach fire captured by John Carden. Friday Feb 26, 2010.

Photo By John Carden
*
Click on the photo above to see the Whole Gallery.
(Above) The Fire at the Beach by John Carden. Friday Feb 26, 2010.

Photo By John Carden
*
Click on the photo above to see the Whole Gallery.
Today- Tuesday February 23rd, 2010

The 65th Anniversary of The Flag Raising


(Above) Tuesday morning. 65 years to the day...
February 23rd, 2010.
Photo By RALPH
(Above) 65 years ago, they raised this Flag on top of Mount Suribachi.
February 23rd 1945...February 23rd, 2010.
Photo By RALPH
RALPH'S VIDEO CLIP OF THE WEEK BELOW.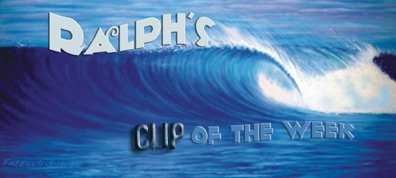 RALPH'S VIDEO CLIP OF THE WEEK
CLICK ON THE PLAY BUTTON BELOW
FOR a VIMEO VIDEO CLIP. From the Additional RUN Footage...50 out of 52 weeks.

OK...so we went the full year. The last swell of the 52 weeks fell on February 11th, 2010. And it was really a clean swell. And I finally got to hook up with one of my favorite local NH Surfers, Casey Lockwood. Up until this last swell, I had somehow missed him on every single session. As the sun was fading on the 11th of February, I heard a whistle, it was Casey, heading out to one of our Point breaks. I had my camera gear and as they say..."the rest is history. "

The first part of the clip features Mike Stanek and Eric Canon at Chowda Heads. That was a cool sesh too.

The music is by QWILL, and as usual, it just flows with the footage. I swear with Jesse being a surfer, the QWILL project has some of the BEST soundtrack vibes going.

Check it out, and enjoy the new additional RUN footage.

Ralph




Today 2010- The BLATANT DROP IN of The WEEK.
February-28-2010

(Above) All Rise: 10th Street District Court of Surf Justice is now in session, the Honorable Judge Ralph G. Fatello presiding. CASE #45 BLATANT DROP IN OF THE WEEK-
This case is a bit more complicated than the previous cases. At first glance it appears that there are two violations to the Plaintiff. It seems, that two riders have dropped in
on the Plaintiff. However, on closer inspection, it is not 100% clear to me, that the rider on the Pink board (M.Stanek) might be victim as well. It's hard to tell with this Cluster
F- - K. What's a phony Judge to do...Eenie meanie miny moe? Nah...that's too silly. Oh what the hell. My verdict to both Defendents...-GUILTY ON ALL COUNTS. I must rule on behalf of the Plaintiff and sentence both of these Defendants to the Shameful INVISIBLE SURFER Box (below). Check out the INVISIBLE DEPARTMENT below.
Photo By Ed O'Connell

Hawaiian DROP KNEE PRO TOUR at Pipeline
by Bernie Baker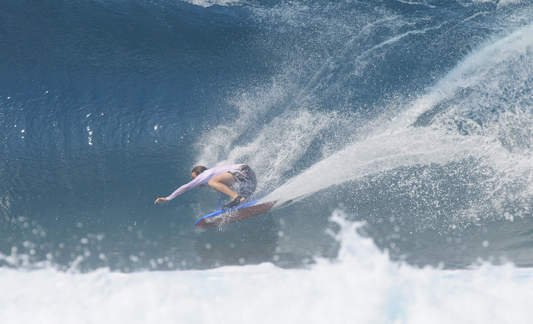 (Above) Stand-up or Kneel down this is one Big Wave and this guy is flying.
February 25-2010 Photo By Bernie Baker
* Click on the photo above to see the Whole Gallery.



(Above) White Death. February 25-2010 Photo By Bernie Baker
* Click on the photo above to see the Whole Gallery.

TURBO Pipeline PRO Finals
by Bernie Baker



(Above) Death defying moves on any craft. February 27-2010 Photo By Bernie Baker
* Click on the photo above to see the Whole Gallery.



(Above) Try this on your 5' 10"... February 27-2010 Photo By Bernie Baker
* Click on the photo above to see the Whole Gallery.

Southern Cal Fun Sesh
by Ben Ginsberg






(Above) New Southern Cal Swell 30th Street Newport Beach.

February 2010
Photo by Ben Ginsberg *

Click on the photo above to see the Whole Gallery.






(Above) No gloves no boots just free wheeling fun for all..30th Street Newport.
February 2010 Photo by Ben Ginsberg
* Click on the photo above to see the Whole Gallery.

(Above) Sometimes you don't have to look very far to find that perfect nugget. Jeffy found this on Feb 26-2010. Photo by Jeff Crawford
*

Click on the photo above to see the Readers Gallery.




(Above) That's a lot of wave mass in that beast. Not sure I'd be wanting to paddle
through this anytime too soon. Feb 26-2010. Photo by Matt Kalinowski
*

Click on the photo above to see the Readers Gallery.




(Above) Typically I reject the Cellphone pics that come thru my inbox...but this series was interesting enough to allow you guys to see. Feb 26-2010. Photo by Jon Gozzo
*

Click on the photo above to see the Readers Gallery.




(Above) That's a REAL SNURFER! Check it out. Feb 26-2010. Photo by Ken Shure
*

Click on the photo above to see the Readers Gallery.




(Above) The colors flying over California. Feb 14-2010. Photo by Andy Jirak
* Click on the photo above to see the Readers Gallery.





(Above) Today SUNDAY February 28th 2010. Kevin Grondin out at the Hill.
COMING NEXT WEEK! Photo By Ed O'Connell

(Above) Today SUNDAY February 28th 2010. Billabong Rider Raven flexing the Yellow Suit. COMING NEXT WEEK! Photo By Ed O'Connell

(Above) Britt Swartley under the lip. Today SUNDAY February 28th 2010.
COMING NEXT WEEK! Photo By Ed O'Connell


(Above) Mike Stanek Rocking the Gray Matter. Today SUNDAY February 28th 2010.
COMING NEXT WEEK! Photo By Ed O'Connell



(Above) Waiting on the Tsunami Southern Cal Swell. COMING NEXT WEEK!!!!
Photo by Ben Ginsberg


The NEW Invisible Surfer Man Series


*Click masthead above to read the original ISM story.

(Above) Put the cursor over the image to see happens when you DROP in on someone. You become Invisible. Put the mouse over the image to see the original photo and then marvel at the results of what happens when the criminal becomes invisible.
*Put the cursor over the photo to see the Real image.
Photos by Ben Ginsberg




Today 2010 PARTING SHOT- "Have I got a deal for you..."


(Above) My wife and I actually looked at this place a few years ago...and honestly?
It's a great house and very close to the beach. We couldn't afford it at the time. And I couldn't afford NOT to take this photo on Friday when I drove by. It was almost like it was meant to be (The photo I mean). Photo by RALPH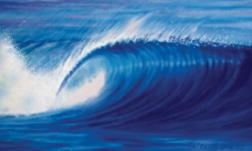 Click on Wave to return to top of page